Preparing for Graduate School
Going on to earn a master's degree or doctorate is a smart decision for a lot of people. It has the potential to provide a significant intellectual wake-up call or put you on the path toward a new line of work that will bring you greater personal fulfillment. Your potential for profit may even go up as a result as well. However, if you don't know why you're going to and preparing for graduate school in the first place, you could end up with a significant amount of debt and not much else to show for it.
Be sure that the reason you choose a program is that it makes sense within a larger plan, and not just because you're unhappy with your current job or unsure of what the next step should be.
When it comes to making plans for your education, there are a lot of moving parts you need to take into consideration. When you decide to continue your education beyond a bachelor's degree, the planning process becomes significantly more difficult.
Preparing for graduate school requires a lot of focus and hard work. There are a lot of decisions to make, such as which graduate degree to pursue and how to find the money to pay for it all.
This guide is intended to assist prospective graduate students in tackling some of the most challenging tasks that they will be confronted with when preparing for graduate schools, such as selecting, applying for, and funding a graduate program.
This guide was written with the intention of assisting you in making the most of your post-graduate experience, from the very beginning to the very end.
Think about the answers to these five questions as you are preparing for graduate school:
1. What it is that I want to major in?
Before you apply, it is not necessary for you to have a specific topic in mind for either your master's thesis or your dissertation. However, you should have a distinct idea of the area of study that most piques your interest, and you should be confident that you will be able to pursue this area of study without becoming uninterested.
Your application will be stronger if you are able to describe your interests in as much detail as you possibly can. If you want to get a doctorate in English, for instance, you should try to zero in on a specific area of interest like American literature from the 19th century.
Take some time to meditate on the subject if you are unsure of what you would like to focus on, but put off submitting any applications until you are certain that you have made the right decision.
2. What are my options after completing my graduate studies?
Even though it is possible that you do not want to start thinking about life after graduate school just yet, this question may prove to be the most important in determining whether or not you should continue your education.
Do some research to find out what kinds of jobs you might qualify for with your degree after you've finished school.
It's not hard to see why so many people want to go into certain fields; for example, law, business, and medical schools receive a large number of applications because they offer promising careers to graduates.
The Ph.D. path typically paves the way for a career in the academic sector (though academic jobs are growing increasingly few and far between in proportion to the number of doctoral candidates). Other areas offer less security in terms of a future career: A master's degree in art history or a master's degree in creative writing, while likely to be intellectually enriching, but may not offer much in the way of practical returns.
3. Am I ready in terms of my finances?
You can skip this question if your trust fund is already empty and you don't need the money right now. The rest of us are going to have to factor in the cost of attending graduate school when making our decision about whether or not to continue our education.
Master's programs typically provide less financial assistance and frequently require students to take out student loans in order to cover the cost of tuition and/or the cost of living. This is in contrast to the majority of PhD programs, which provide full funding and may also award you a stipend to cover living expenses.
Obviously, this does not constitute a valid reason to abandon the idea of attending graduate school. A well-selected program is an investment in your future, and in theory, you will be able to repay your student loans once you have achieved a certain level of success in your professional life.
Also, keep in mind that many educational institutions do in fact provide financial aid in the form of scholarships based on academic achievement, teaching assistantships, and student loans with interest rates that are affordable.
If you are considering earning a master's degree but are concerned about the cost of tuition and living expenses, you may want to investigate the option of attending school on a part-time basis while you continue to work full-time.
4. How much time do I have to fill out the application?
There isn't a standard timetable for applying to graduate school. The majority of master's degree programs have application deadlines in January, February, or March, while the majority of doctoral programs have application deadlines in December or January.
It is highly likely that you will need more than a couple of months to get your applications in order, and this is the case irrespective of the program that you opt for. Take note that you have enough time to:
Participate in the Graduate Record Examination (GRE) and any other necessary standardized tests.
Request recommendations from faculty members.
Put together your statement of objectives.
Conduct research on graduate schools.
Figure out where you will submit your application.
5. Should I be concerned about my future if I haven't attended school for a few years?
No way. Candidates who have spent some time putting their careers in perspective are valued by many programs, and those programs may even give preference to those candidates.
Take a few slow, deep breaths if the thought of getting back into the routine of schoolwork has you feeling anxious. You won't even recognize yourself when you've become an expert at highlighting and taking notes.
Before going back to school full-time as a degree-seeking student, if you are really anxious about the transition, you might find it helpful to take one or two classes in your field of study as a non-matriculated student first. This will help ease the transition.
Additionally, attending graduate school can be a wonderful experience that equips you with the skills necessary to advance your career or negotiate a higher salary for yourself.
However, despite all of its advantages, graduate school can be quite intimidating for students who are just beginning their studies. In preparing for graduate school, here are five helpful hints for you to consider:
1. Take a look at the course plans.
If you are worried about the first semester of school, looking ahead at what is in store for you might help ease your concerns. Even though instructors might not upload the entirety of their syllabi or class materials online, the majority of educational institutions provide a list of required courses and possible electives that are associated with each degree.
You should go over these materials ahead of time and, if necessary, do any necessary reading in order to get yourself to a point where you are comfortable walking into the classroom (or logging on to your student account) for the first time.
2. Research your various professors.
Do you want a sneak peek at some of the opportunities that your degrees could bring you? Investigate the careers of the people who will be teaching you in the future. They have most likely studied the same subjects that are of interest to you, and their previous jobs, published articles, or other experiences can help you plot out your future career path.
If you discover that one of your professors has worked on a project that you are especially interested in, that professor might be a great person to network with.
3. Take a look at the resources available to the school.
In preparing for graduate school, it will be helpful if you can have answers to these questions:
Which scholarly publications are available to you online through the library?
Who at the school can assist you when you are at a loss for what to do next?
Where do you go to get help with your studying?
When things get difficult, who is willing to lend an ear to someone who needs it?
Also, keep in mind that you can rely on AdmissionSight to provide you with great academic guidance that will help you evaluate things more.
If you take the time to learn these solutions before beginning graduate school, you won't have to worry about forgetting them when you need them the most.
4. Set yourself up to make connections.
To get the most out of your time spent in graduate school, networking is one of the most important things you can do. If you start cultivating meaningful relationships now, you'll have a network of people you can count on once you get further along in your professional life.
Studying some books or articles on networking can help you get ready for the challenge ahead. These four publications—Harvard Business Review, Forbes, Entrepreneur, and Inc.—are all excellent sources of information.
5. Write down your professional aims and objectives.
When you were filling out your application for graduate school, you most likely had some idea of what you hoped to achieve during your time there. Investigate thoroughly what this degree can do for you now that the time has come to do so.
Make use of resources to get a better idea of the kinds of jobs you could get with a master's degree.
Moreover, when you're done preparing for graduate school application, you should also take a look on the following:
1. Locate and reserve a suitable place to live.
When getting ready for graduate school, one of the first things you will need to do is look for a place to live. There is a possibility that you will be able to find housing on campus in one of the graduate dormitories or residence halls. Investigate the application cutoff dates for any on-campus housing options that are available.
Some students opt to live with family while others choose to share a rented home or apartment with other roommates. When it comes to renting, timing and location are the two most important factors to consider. It is recommended that you begin your search for a house or apartment at least a few weeks, if not several months, in advance.
You can start by looking at local listings online and on social media, and you should also let people in your new department know that you are on the hunt for a new spot to call home.
2. Figure out how you are going to pay for everything.
Although some graduate students are fortunate enough to receive stipends that cover their tuition and other expenses, this is not the case for all graduate students. You can submit an application for federal financial aid through the FAFSA if you are a graduate student. After paying for their classes and fees, a lot of students put any money they have left over toward covering their day-to-day expenses.
To close any remaining financial gaps, graduate students may need to take out student loans, and apply for research funding, scholarships, or fellowships, in addition to receiving financial assistance from the federal government.
If you are also looking for full-time or part-time employment, you should look for something that allows you flexibility and won't get in the way of your graduate school obligations. Additionally, investigate any employment regulations that your graduate school may have in place.
There are some prospective graduate students who already have a job lined up. Long-term employees who have been with the company for a significant amount of time and are interested in furthering their education may be eligible for financial assistance from their employers in the form of special scholarships or tuition reimbursement in certain circumstances.
If this describes your situation, you should verify the policies and procedures governing these programs and determine what kinds of documentation you are required to submit.
3. Figure out transportation.
In addition to deciding where you should live and how much money you should allocate for housing, you will also need to work out how you will get to and from the university. The majority of graduate students find that taking public transportation is their most convenient option.
Using a ridesharing app or carpooling with other students is yet another option that's worth considering. For graduate students who live a significant distance away from campus, driving to school might be their best or only transportation option. Before planning your route and determining when to leave, keep in mind that you should investigate the typical patterns of traffic in the area.
4. Construct a timetable for your classes that is tailored to your requirements.
When deciding which classes to take, you should strive to design a schedule that takes into account your academic goals and the requirements of your major.
Are the classes that you take required to be taken in a specific order? Is there a class that you can take this semester that you won't be able to take again in the near future? Do you have other obligations, such as work or family, that require you to attend classes at specific times?
It's possible that you won't be able to design the ideal schedule for yourself, but I have faith that you'll be able to strike a healthy balance between the classes you have to take and the classes that are tailored to your lifestyle and interests.
5. Give some thought to finding a job on campus.
When a student is enrolled in an educational program, it is not always possible to hold down a job outside of school. If you find yourself in this predicament, finding work on campus might end up being the best choice for you.
Put in an application for the work-study program at your school, search online for other employment opportunities on campus, or look for vacant research and teaching assistant positions.
Working on campus in some capacity can help you build rapport with other people at your school, and it can be an excellent way to make important connections and build your network. Working on campus can take a variety of forms.
Now that you know the fundamentals of preparing for graduate school, here are some useful advice to make your graduate school experience go smoothly:
You will be able to concentrate on making the most of your time on campus and staying on top of your schoolwork once you have resolved fundamental issues such as your finances, where you will live, and how you will get around. At the beginning of your career as a graduate student, there are a few other things that should take precedence.
Make a schedule for yourself.
In order to be successful in graduate school, planning is essential. The creation of a weekly schedule can help alleviate some of the stress associated with the experience of attending graduate school.
Make an effort to schedule time for studying, writing papers and projects, as well as meeting personal needs such as going out with friends and exercising. Your agenda is most likely going to be something of a work in progress; you will most likely have to make adjustments to things that aren't working as you go along.
Maintain a lead over your workload in your courses.
When faced with a heavy workload, one strategy for staying ahead of the game is to go over the course syllabi in advance. Having an understanding of a syllabus enables you to create a work schedule that is more realistic for you, given that the amount of work may change from week to week.
Setting priorities for your time can also help you break unhealthy habits that you picked up in undergrad, such as staying up all night and putting things off until the last minute.
Establish a robust network of support.
During your time in graduate school, cultivating meaningful relationships with people who have your back can be beneficial to your mental health. Certain components of this network have the potential to also serve as the basis for your professional network.
In order to become better acquainted with your fellow students, you can strike up conversations with them before and after classes, form study groups, offer your services as a volunteer for extracurricular activities, and organize fun events.
Peers are another valuable resource that can assist you in maintaining your accounts and developing further in your academic career. Putting in the effort to cultivate those relationships at an early stage is a fantastic way to position yourself for future success.
Participate in the community that exists on your campus.
Campus life isn't just for undergrads! Maintaining a healthy work-life balance and establishing relationships with other students, staff, and faculty members outside of your department can be made easier when you have the sense that you are part of a larger campus community.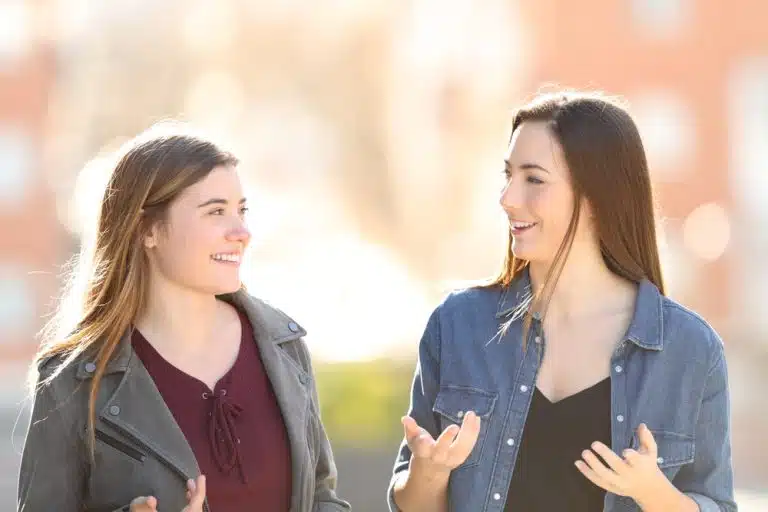 Engage in extracurricular activities on campus and investigate the various events, organizations, and clubs that are available to graduate students. Investigate the resources that are available on campus, such as libraries, gyms, and student centers. Check to see if there are any carpools that you can join or volunteer for if it is applicable to your situation to do so.
Communicate with the teaching staff
Avoid putting off beginning to build relationships with members of the faculty any longer than necessary. Make an effort to get to know your instructors and participate in the activities of the department.
It is essential to establish professional connections in the sector in which you intend to work and to identify academics whose research interests are compatible with your own. When it comes time for you to serve as a teaching assistant or put together a committee for your thesis or dissertation, having these relationships already established will be beneficial to you.
Because it is so difficult to get into the best graduate schools in this day and age, you need a strong and compelling application to tell the admissions officers about yourself and why they should choose you.
The AdmissionSight program has more than a decade of experience, and it will position you to be as competitive as possible in order to get accepted into the school of your dreams. We collaborate with you to craft an application that is compelling and powerful in order to share your story with the admissions officers. Feel free to set up an appointment today to book your initial consultation.