Preparing Tomorrow's Leaders: An In-Depth Look at UNC-Chapel Hill Pre-College Programs
Nestled in the heart of North Carolina, the University of North Carolina at Chapel Hill (UNC-Chapel Hill) is a cornerstone of higher education, recognized for its commitment to academic excellence, research, and community service. Yet, the influence of this esteemed institution extends beyond traditional college students, reaching into the realm of high school education through its exemplary UNC-Chapel Hill pre-college programs. Designed to shape the academic and career paths of ambitious high school students, these programs serve as a bridge to university-level education and an opportunity for intellectual growth.
The UNC-Chapel Hill pre-college programs represent the institution's dedication to nurturing future leaders and professionals while offering them a glimpse into the life of a Tar Heel.
Spanning a wide array of academic disciplines, these programs provide high school students with an unparalleled chance to explore their intellectual curiosities, develop essential skills, and gain a head start in their college journey. With the backdrop of UNC-Chapel Hill's rich academic culture and community, these pre-college programs offer a transformative experience that goes beyond traditional classroom learning.
What Do Pre-College Programs Mean?
What do pre-college programs mean? Belonging to the top institutions in the country, the University of North Carolina at Chapel Hill (UNC-Chapel Hill) is renowned for its innovative approaches to education and its commitment to nurturing the leaders of tomorrow. Pre-College Programs at UNC-Chapel Hill exemplify this dedication by offering high school students an early introduction to the collegiate experience. These programs are designed to bridge the gap between secondary and post-secondary education, providing a comprehensive understanding of academic expectations and student life at the university level.
The UNC-Chapel Hill pre-college programs mean more than just early exposure to college coursework. They encompass a wide array of disciplines, allowing students to delve deep into their areas of interest or explore new fields entirely.
Whether it's delving into the intricacies of the Humanities, getting hands-on experience with Science, Technology, Engineering, and Mathematics (STEM) fields, or gaining a head start in Business and Medicine, these programs are meticulously tailored to cater to diverse academic interests and aspirations.
These programs are not only academically rigorous but also experientially rich. They often include residential components, enabling students to experience campus life firsthand, from staying in dormitories and dining in university cafeterias to using academic resources like libraries and laboratories. Such immersive experiences help students transition smoothly into the college environment, alleviating any apprehensions and facilitating a better understanding of the university's social and academic fabric.
Furthermore, the UNC-Chapel Hill pre-college programs have a strong emphasis on personal development. They aim to enhance students' soft skills, such as leadership, critical thinking, communication, and time management, which are instrumental in achieving academic and professional success.
Workshops, seminars, and interactive activities within these programs are designed to challenge students, encouraging them to step out of their comfort zones, engage in collaborative problem-solving, and cultivate resilience and adaptability.
The UNC-Chapel Hill pre-college programs also demonstrate the university's commitment to fostering diversity and inclusion. Through initiatives like Project Uplift, the university reaches out to students from underrepresented backgrounds, providing them with the opportunity to engage with university life and culture. Such efforts promote social equity by ensuring that quality education and opportunities are accessible to all, regardless of their socio-economic backgrounds.
In essence, the UNC-Chapel Hill pre-college programs signify a comprehensive, multifaceted approach to early college preparation. They represent the university's efforts to shape the academic and professional trajectories of young students, helping them to explore their potential, navigate their academic journey, and build a solid foundation for future success.
These programs truly embody UNC-Chapel Hill's mantra of 'Lux Libertas' – Light and Liberty – enlightening young minds and empowering them to shape their future with confidence and clarity.
What Programs is UNC-Chapel Hill Best Known for?
What programs is UNC-Chapel Hill best known for? Pre-College Programs at the University of North Carolina at Chapel Hill (UNC-Chapel Hill) represent a series of unique educational opportunities crafted to offer high school students an enriching blend of academic, personal, and cultural growth. Each program varies in its focus, format, and target audience, yet all share the common goal of bridging the gap between high school and college-level academics while fostering a passion for lifelong learning.
Here, we delve deeper into some of the key UNC-Chapel Hill pre-college programs.
Project Uplift
Project Uplift is a signature program at UNC-Chapel Hill, designed to promote and enhance diversity and inclusion within the university community. This residential program invites high school seniors from underrepresented backgrounds to spend two days on the UNC-Chapel Hill campus, experiencing firsthand the academic opportunities and social life at the university.
Participants attend academic lectures, interact with faculty, staff, and current students, and participate in cultural and recreational activities. The goal is to inspire these students to envision themselves as part of the dynamic UNC-Chapel Hill community and to encourage their pursuit of higher education.
Summer Bridge Program
Targeting students with a strong interest in Science, Technology, Engineering, and Mathematics (STEM), the Summer Bridge Program is a five-week intensive residential program. This program, which caters specifically to rising high school seniors, provides a comprehensive insight into STEM fields through college-level coursework, research projects, and interaction with professors and industry professionals.
Besides boosting students' academic preparedness, the program also offers career guidance, college application advice, and an opportunity to build a strong network within the STEM community.
Catalyst Conference
The Catalyst Conference is a distinctive program that engages high school sophomores and juniors in social change. Over the course of the weekend, students develop action plans to address issues in their own communities, guided by UNC-Chapel Hill mentors. This program aims to foster leadership skills and a sense of social responsibility among young learners.
Upward Bound Program
Upward Bound serves as a foundational pillar of support for participants, preparing them for successful college entry. The program is designed to enhance the pre-college performance of students and foster their higher education aspirations. It primarily targets high school students from low-income households, as well as those from families where neither parent has obtained a bachelor's degree. The ultimate aim of Upward Bound is to boost the number of participants who not only graduate from high school but also enroll in and complete higher education.
In an effort to ensure academic success, Upward Bound projects deliver instruction in several core subjects, including mathematics, laboratory sciences, composition, literature, and foreign languages. In addition to this, the program provides an array of support services such as tutoring, counseling, mentoring, cultural enrichment, and work-study opportunities.
These are paired with educational or counseling services aimed at enhancing students' financial and economic literacy. Special emphasis is given to designing programs and activities that cater to students with limited English proficiency, students from traditionally underrepresented groups in postsecondary education, students with disabilities, homeless students, students in or aging out of the foster care system, and other disconnected students.
Health Careers Information and Enrichment Workshop
The HCIE Workshop serves as a practical outreach initiative targeting students in grades 5-12, with the objective of sparking their curiosity in health-related professions. Each session, lasting two hours, emphasizes interactive learning, small group collaboration, and engaging discussions revolving around health careers.
The workshops also foster dialogue about goal-setting, enhancement of academic skills, and preparation for college and health profession schools. These workshops are made available, free of charge, to pre-college educational establishments and organizations across the state. Organizations can schedule an HCIE Workshop tailored to their specific needs.
Health Careers Day on the Hill
Health Careers Day on the Hill offers an exceptional opportunity for North Carolina high school students intrigued by health sciences to explore avenues into the healthcare industry. The event takes place annually in the fall on the UNC campus.
During this event, delegates from UNC's health professional schools give presentations, offering insights into diverse health careers. In addition, admissions officers from UNC deliver crucial information about college preparation, further equipping students for their journey toward a career in health care.
These Pre-College Programs at UNC-Chapel Hill showcase the university's commitment to early education and its drive to cultivate the next generation of leaders, thinkers, and innovators. They provide a supportive yet challenging environment for high school students to expand their academic horizons, explore potential career paths, and develop the confidence and skills necessary to thrive in a college setting.
Are Pre-College Programs Worth It?
Are pre-college programs worth it? The question of whether pre-college programs are worth it often arises among students and their parents as they plan for the future. Pre-college programs, like those offered by the University of North Carolina at Chapel Hill, can be a significant commitment in terms of time and, often, financial resources. However, the benefits these programs offer are manifold, and many consider them to be a valuable investment in a student's academic and personal development.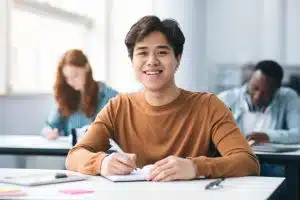 Academic Preparedness
One of the primary advantages of pre-college programs is the academic preparedness they instill in students. By participating in these programs, students get to experience college-level coursework, helping them understand the demands and rigor of higher education. This exposure can help them transition more smoothly from high school to college, reducing the 'shock' factor and promoting better academic performance.
Career Exploration
Pre-college programs provide students with an early opportunity to explore different career paths. From business to humanities, from STEM fields to health professions, these programs cover a broad range of disciplines, allowing students to delve into their interests or discover new ones. This exploration can help students make informed decisions about their college majors and future careers.
Skill Development
Beyond academics, pre-college programs focus on holistic skill development. They foster essential soft skills, such as leadership, critical thinking, teamwork, and communication. These skills are invaluable not only in college but also in the workplace and everyday life.
College Experience
For many students, pre-college programs offer their first taste of college life. From living in dormitories to managing their schedules, students get a sense of what to expect when they eventually go to college. This experience can help alleviate anxieties about leaving home and foster independence and confidence.
Networking Opportunities
Pre-college programs bring together students from diverse backgrounds, providing a platform for networking and friendship. Students can connect with like-minded peers, potentially forming relationships that persist into college and beyond. Furthermore, they get a chance to interact with university faculty and staff, establishing valuable connections in the academic community.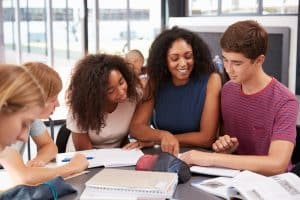 College Admissions
Lastly, participation in pre-college programs can be a valuable addition to college applications. It demonstrates a student's commitment to academic growth, curiosity, and initiative. Admissions officers often look favorably upon these qualities, potentially enhancing a student's chances of admission.
While pre-college programs may require a significant commitment, they offer robust benefits that can significantly impact a student's academic journey and personal growth. However, it's essential for each student to assess their interests, goals, and resources before deciding if a pre-college program is the right fit for them.
Final Thoughts
The University of North Carolina at Chapel Hill's commitment to early education is embodied in its Pre-College Programs. The university understands that the leaders of tomorrow need to start their journeys today. By providing high school students with the opportunity to engage in university-level coursework, UNC-Chapel Hill is not only equipping them with the knowledge and skills they need to succeed but also instilling in them a passion for learning and a desire to make a difference in the world.
Whether it's through promoting diversity and inclusion with Project Uplift, championing STEM education with the Summer Bridge program, or nurturing critical thinkers through Humanities and Human Values Seminars, the UNC-Chapel Hill pre-college programs are preparing the leaders of tomorrow, today. Through these programs, the university continues to uphold its legacy of excellence, innovation, and community service.
In conclusion, the UNC-Chapel Hill pre-college programs epitomize the university's dedication to excellence in education. These programs act as invaluable conduits, guiding bright young minds toward a future of success, innovation, and meaningful contribution to society. For students seeking a rigorous, transformative, and enriching pre-college experience, UNC-Chapel Hill beckons as a guiding light.
Want to learn more about your chances of getting into UNC-Chapel Hill? You've come to the right place. At AdmissionSight, we have over 10 years of experience guiding students through the competitive admissions process.
AdmissionSight can help you put your best foot forward when applying to college this fall. Contact us today for more information on our services.