Princeton vs. Villanova: A Look at the Differences
College is a big step in everyone's life, and choosing the right college can be tough. In this article, we will compare two prestigious universities: Princeton vs. Villanova. Both schools are highly regarded, but they have many differences.
Whether you're a high school student considering both schools or simply interested in learning more about each, this article will provide a comprehensive analysis of each school's location, academic programs, faculty, student life, cost of attendance, admissions process, career opportunities, alumni network, athletics, housing options, extracurricular activities, and campus safety.
Location and Campus Size: Which One is Better?
Princeton is located in Princeton, New Jersey, a small college town with a population of just over 28,000. The campus is 500 acres in size and features Gothic-style architecture. On the other hand, Villanova is located outside of Philadelphia, Pennsylvania, one of the largest cities in the United States.
Villanova's campus is smaller but still sizable at 260 acres, with a mix of modern and traditional architecture. Which one is better depends on your preferences. If you're looking for a tight-knit college community with a serene atmosphere, Princeton might be a better fit. If you prefer a bustling campus with access to a big city, Villanova would be a better choice.
It's important to consider the surrounding area when choosing a college. Princeton's location in a small town means that there are limited options for entertainment and dining off-campus. However, the town does offer a quaint and charming atmosphere, with local shops and restaurants that cater to the college community.
Villanova's location outside of Philadelphia provides students with endless opportunities for entertainment, dining, and cultural experiences. The city is easily accessible by public transportation, making it easy for students to explore all that Philadelphia has to offer.
Princeton vs Villanova: Which One Offers More Options in Academic Programs?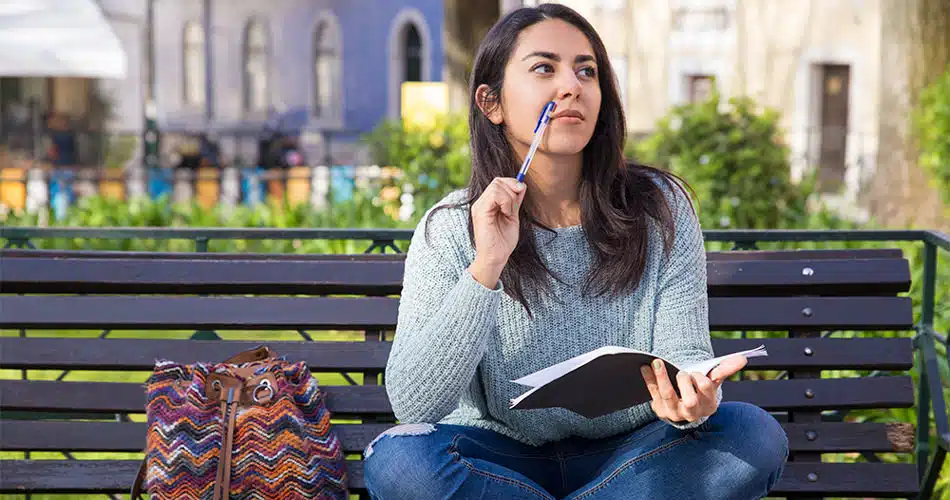 Both Princeton and Villanova are renowned for their academic programs. Princeton is particularly known for its humanities and social sciences programs, while Villanova is known for its business and engineering programs.
Princeton also has a strong natural sciences program. While both universities offer a variety of majors and minors, Princeton has more program options for graduate students.
Additionally, Princeton offers a unique interdisciplinary program called the Program in Law and Public Affairs (LAPA), which allows students to explore the intersection of law, politics, and public policy. On the other hand, Villanova offers a sustainable engineering program that focuses on designing and implementing environmentally-friendly solutions to engineering problems.
Furthermore, both universities offer opportunities for students to conduct research and participate in internships. Princeton has a well-established research program with opportunities for undergraduate and graduate students to work alongside faculty members on cutting-edge research projects.
Villanova has a strong network of industry partnerships, providing students with access to internships and co-op programs in a variety of fields.
Faculty and Teaching Style: A Comparative Analysis
Both Princeton and Villanova have distinguished faculty with a blend of experienced professors and young scholars. Princeton prides itself on its small class sizes and close student-professor relationships, while Villanova has a more balanced mix of small and large classes with professors who teach both graduate and undergraduate students.
In terms of teaching style, Princeton has a more traditional academic style, emphasizing discussion-based seminars, while Villanova has a more practical approach, with a focus on hands-on learning and real-world applications.
Additionally, both universities have a strong commitment to research and encourage their faculty to engage in scholarly pursuits. Princeton has a reputation for producing groundbreaking research in the sciences and humanities, while Villanova is known for its research in business and engineering.
Both universities also offer opportunities for students to participate in research projects and gain hands-on experience in their fields of study.
Princeton vs Villanova: What Sets Them Apart in Student Life and Culture?
The student life and culture at each university is quite different. Princeton students tend to be more academically focused, while Villanova students focus on a work-hard-play-hard mentality. Princeton offers ample opportunities for intellectual exploration but can be socially isolating, while Villanova offers a tight-knit community with plenty of social activities.
Both schools offer a range of extracurricular activities, but Villanova places a stronger emphasis on sports and school spirit.
Additionally, Princeton has a strong tradition of eating clubs, which are exclusive social organizations that provide meals and social events for their members. These clubs are a unique aspect of Princeton's social scene and can be a major part of a student's social life.
On the other hand, Villanova has a strong commitment to service and community outreach. Many students participate in service trips and volunteer work, which can provide a sense of purpose and fulfillment outside of the classroom.
Cost of Attendance: How Do They Compare Financially?
Attending either Princeton or Villanova is not cheap, and both schools have high tuition and living costs. According to College Board, the estimated cost of attendance for Princeton is around $73,000, while Villanova's is around $68,000.
However, both schools offer generous financial aid packages to eligible students. In general, Princeton offers more aid to low-income students and has a more need-blind admissions policy, while Villanova provides more merit-based scholarships.
It's important to note that the cost of attendance can vary depending on individual circumstances, such as housing choices and personal expenses. Additionally, both Princeton and Villanova offer work-study programs to help students offset the cost of attendance through part-time employment on campus.
It's recommended that students thoroughly research and compare the financial aid options and overall costs of attending each school before making a decision.
Princeton vs Villanova:  Which One is More Competitive in Admissions and Selectivity?
Both schools are highly selective, but Princeton is slightly more competitive. According to U.S. News and World Report, Princeton has an acceptance rate of only 5.5%, while Villanova's acceptance rate is 28%.
Both universities place a strong emphasis on academic achievements and extracurricular activities, but Princeton values intellectual curiosity and community engagement more highly than Villanova.
Another factor that contributes to Princeton's higher level of selectivity is its international reputation. Princeton is consistently ranked as one of the world's top universities, attracting many highly qualified applicants from around the globe. This makes the competition for admission even more intense.
However, it's important to note that selectivity isn't the only factor that determines the quality of education at a university. Villanova may have a higher acceptance rate, but it still attracts a talented and diverse student body. Additionally, Villanova's smaller size allows for more personalized attention and a tight-knit community, which can be beneficial for some students.
Princeton vs Villanova: Career Opportunities
Graduates from Princeton and Villanova do well in the job market, but there are differences in their career trajectories. Princeton graduates typically go on to pursue advanced degrees or work in a variety of fields, from finance to academia.
Villanova graduates typically go into business, engineering, or finance. Both schools offer ample opportunities for internships and networking, but Villanova places a stronger emphasis on practical experience and career readiness.
However, it is important to note that the job market is constantly evolving and becoming more competitive. Graduates from both schools may face challenges in finding employment in their desired fields, especially in the current economic climate. It is crucial for graduates to stay up-to-date with industry trends and to develop their skills and knowledge continuously.
Additionally, the location of the school can also play a role in career opportunities. Graduates from Princeton, located in New Jersey, may have more internship opportunities in the Northeast region of the United States.
In contrast, Villanova graduates, located in Pennsylvania, may have more opportunities in the Mid-Atlantic region. It is important for graduates to consider the location of their school and how it may impact their job search.
Alumni Network and Support: A Comparison
Both universities boast a supportive and active alumni network. Princeton alumni are known for their philanthropy and intellectual pursuits, while Villanova alumni are known for their loyalty to the university and their willingness to help students succeed. Villanova has a better-established business network, while Princeton has more intellectual and academic connections.
However, both universities offer unique opportunities for alumni to stay connected and receive support. Princeton's alumni network includes a mentorship program that pairs current students with alumni in their fields of interest.
Villanova's alumni network offers career services, including job postings and networking events, to help graduates advance in their careers. Both universities also have active alumni associations that organize events and provide opportunities for alumni to give back to their respective communities.
Sports and Athletics: Which School Has a Stronger Athletic Program?
Both universities have strong athletic programs, but Villanova is particularly known for its powerhouse men's basketball team, which has won the NCAA Tournament twice in recent years. Princeton has a more diverse range of athletic programs, including squash, fencing, and crew. Both schools have a strong emphasis on school spirit and athletic pride.
Social Scene and Nightlife: A Look at the Social Aspect of Both Schools
The social scene and nightlife at both schools are quite different. Princeton offers a quieter and more intellectual social scene, with plenty of opportunities for cultural activities and discussions. Villanova, on the other hand, offers a more lively and social scene, with plenty of parties and events on and off-campus. Both schools have plenty of options for entertainment and socializing.
It's worth noting that the social scene at both schools can also vary depending on the student's interests and involvement in extracurricular activities. For example, students who are part of a club or organization may have a more active social life than those who are not involved.
Additionally, both schools have a diverse student body, which means that there are many different social groups and communities to be a part of. Overall, while the social scene and nightlife may differ between Princeton and Villanova, both schools offer a vibrant and engaging college experience.
Housing Options: Comparing Dorms, Apartments, and Off-Campus Living
Both schools offer a range of housing options, including dorms, apartments, and off-campus living. Princeton has a housing system that includes residential colleges, which provide a tight-knit community that encourages interaction between students and faculty.
Villanova has a tiered housing system, which includes residence halls, apartments, and houses, and grants students more independence and freedom than Princeton. Both schools have well-maintained facilities with ample amenities.
It is important to note that off-campus living can also be a viable option for students at both schools. While Princeton has strict regulations on off-campus housing, Villanova offers a variety of off-campus options for upperclassmen.
Living off-campus can provide students with more independence and the opportunity to live in a more diverse community. However, it is important to consider the added responsibilities and expenses that come with living off-campus, such as paying rent and utilities and commuting to campus.
Diversity on Campus: What Makes Each School Unique?
Princeton and Villanova have different levels of diversity on campus. Princeton is known for its diverse student body, with students from all over the world and a high percentage of students who are groups or first-generation college students.
Villanova, on the other hand, has a less diverse student body but values diversity and inclusion, with initiatives like employee diversity training and multicultural programming.
Another factor that contributes to diversity on campus is the range of academic programs offered. For example, a school with a strong engineering program may attract a more diverse student body in terms of gender and ethnicity. Additionally, schools with a focus on social justice or community service may attract students who are passionate about diversity and inclusion.
It's important to note that diversity goes beyond just race and ethnicity. Schools can also have diversity in terms of socioeconomic status, religion, sexual orientation, and more. Some schools may have a higher percentage of students from low-income backgrounds, while others may have a larger LGBTQ+ community.
Understanding and valuing all forms of diversity is crucial for creating a welcoming and inclusive campus environment.
Princeton vs Villanova: A Comparison of Clubs, Organizations, and Events
Both schools have various extracurricular activities, including clubs, organizations, and events. Princeton offers many cultural and academic activities, such as theater productions, music events, and research conferences. Villanova offers extracurricular activities and many student-run clubs and organizations, including student government, Greek life, and service organizations.
Both schools place a strong emphasis on community service and civic engagement. However, there are some notable differences between the two schools' extracurricular offerings. Princeton's clubs and organizations tend to be more focused on academic and intellectual pursuits, while Villanova's clubs and organizations are more diverse in their interests and activities.
Additionally, Villanova's events often have a more social and recreational focus, such as sports tournaments and music festivals, while Princeton's events are more geared towards intellectual and cultural enrichment.
Princeton vs Villanova: Campus Safety and Security
Both schools have a low crime rate, with few incidents of major crimes on campus. Princeton and Villanova have well-trained campus security officers and offer comprehensive safety programs to ensure the safety of students and faculty. Both schools also have emergency alert systems and 24-hour emergency response services.
In conclusion, both Princeton and Villanova are excellent universities with different strengths and appeals. Picking the right school for you depends on your personal and professional goals. Our hope is that this comparison has provided you with the insights you need to make an informed decision.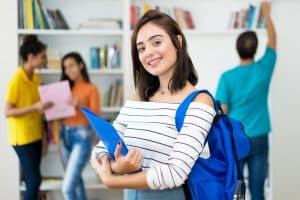 It is important to note that while both schools have low crime rates, there have been some incidents of theft and vandalism on both campuses. Students are encouraged to take precautions such as locking their dorm rooms and securing their belongings to prevent these types of crimes.
Additionally, both schools have implemented measures to address issues of sexual assault and harassment on campus. This includes providing resources for victims, educating students on consent and healthy relationships, and conducting regular training for faculty and staff on how to respond to incidents of sexual misconduct.
Are you feeling overwhelmed by the college admission process? Look no further! AdmissionSight is here to guide you toward success. With our specialized college admission consultation service, we offer personalized assistance tailored to your unique goals and aspirations.
Our experienced consultants will provide expert advice on crafting a standout application, selecting the right colleges, and navigating the complex admissions world. Don't let stress hold you back—let AdmissionSight be your trusted partner on your journey to higher education. Contact us today to take the first step toward a brighter future.