Princeton Cost of Attendance
Princeton University, a prestigious Ivy League institution, boasts a rich history, a vibrant campus community, and world-class academic programs. For many students aspiring to attend this renowned university, understanding the Princeton cost of attendance is a crucial aspect of the college planning process
In this guide, we will provide an in-depth overview of the various costs associated with attending Princeton, financial aid options, tips for managing expenses, and an analysis of the value of a Princeton education.
How Much Does It Cost to Go to Princeton University for a Year?
As one of the world's leading academic institutions, Princeton University offers an exceptional education to its students. For those considering attending this prestigious Ivy League school, understanding the annual cost of attendance is crucial.
The cost of attendance includes not only tuition, but also other essential expenses like housing, food, books, and personal expenses for an academic year.
So, how much does it cost to go to Princeton University for a year?
The Princeton cost of attendance for the academic year 2023-24 stands at $83,140, encompassing various expenses that contribute to a student's overall financial commitment.
Here, we break down the different components of the cost of attendance at Princeton for a better understanding of where your investment goes.
Tuition: A significant portion of the cost of attendance is tuition, which amounts to $59,710 for the 2023-24 academic year. This figure represents the base cost for full-time undergraduate students to attend classes and access university resources.
Housing: Princeton's on-campus housing is an integral part of the student experience, with a standard cost of $11,400 for the academic year. This fee covers the expense of living in university dormitories, providing students with a comfortable and convenient home during their studies.
Food: The university offers a variety of meal plan options, with the standard meal plan cost set at $7,980 for the academic year. This ensures students have access to nutritious and diverse dining options on campus.
Estimated Miscellaneous Expenses: In addition to the primary costs of tuition, housing, and food, students should also budget for miscellaneous expenses, which are estimated at $4,050. This amount includes fees for extracurricular activities and class dues.
Notably, around $250 of this sum is allocated towards books and personal expenses and is billed directly by the university alongside tuition, housing, and food fees.
Financial aid recipients will have their aid credits deducted from the university bill, leaving the remaining balance as a family payment, which can be made on a semester or monthly basis.
It is crucial to note that the above estimate does not factor in transportation costs, which can vary widely depending on a student's location and travel needs. These expenses may range from $300 to $5,000, so students should plan accordingly.
Additionally, students who are not covered by a family health insurance policy must purchase Student Health Plan coverage, adding to their overall cost of attendance.
By understanding the various components of the Princeton cost of attendance, prospective students can make well-informed decisions about their financial commitment and academic future at this prestigious institution.
Financial Aid Options at Princeton
Attending Princeton University may seem financially challenging for many students and their families. However, Princeton is committed to making its top-tier education accessible to all by offering a variety of financial aid options.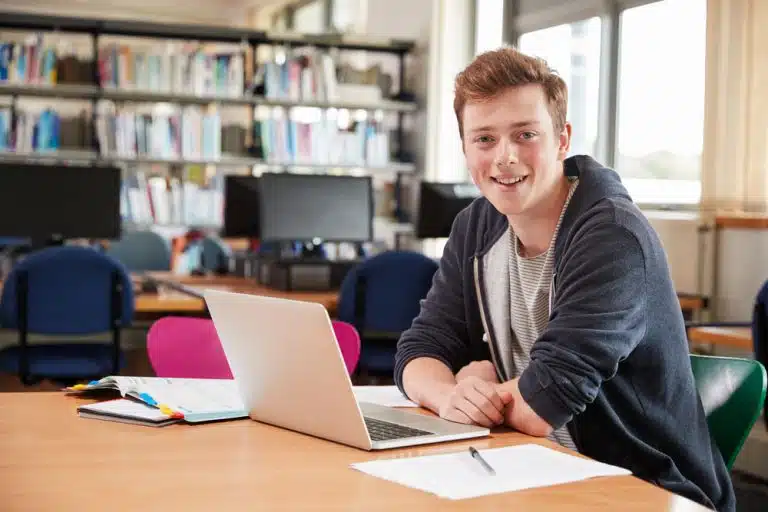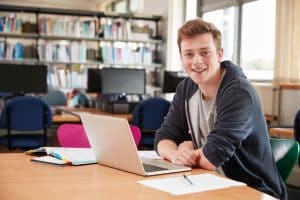 Let's take a closer look at the financial aid options at Princeton and provide helpful resources to guide you through the financial aid process.
Need-based Financial Aid at Princeton
Princeton's primary focus is on providing need-based financial aid to ensure that every admitted student can attend the university, regardless of citizenship. By considering factors such as family income, assets, and the number of siblings attending college, Princeton determines each student's financial need and tailors an aid package accordingly.
Generous Grants and Scholarships
A key component of Princeton's financial aid program is its emphasis on grants and scholarships, which do not require repayment. These awards are based on a student's demonstrated financial need and can cover the entire cost of attendance, including tuition, room and board, books, and personal expenses.
This approach ensures that Princeton graduates can embark on their post-graduate journey with little to no debt.
Federal and State Aid Programs
In addition to Princeton's institutional aid, students may qualify for federal and state financial aid programs. These government-sponsored awards can help further alleviate the financial burden of attending Princeton for eligible students.
To apply for federal and state aid, students must complete the FAFSA, which determines eligibility for programs such as the Pell Grant, Federal Supplemental Educational Opportunity Grant (FSEOG), and Federal Work-Study.
Work-Study Opportunities
Princeton offers numerous work-study opportunities for students who wish to earn money while attending college. Federal Work-Study, a need-based program, allows eligible students to work part-time on or off-campus, providing valuable work experience while helping to offset educational expenses.
Additionally, Princeton has various on-campus job opportunities for all students, regardless of their financial aid status.
Merit-based Scholarships and Outside Scholarships
Financial aid at Princeton is granted exclusively based on financial need, with no merit-based scholarships offered by the university. When awarding aid, the talents and achievements of an applicant are considered only during the admissions process, not for financial aid considerations.
However, some students might be eligible for outside scholarships from various organizations. Princeton requires all outside scholarships (such as tuition benefits, ROTC, and others) to be reported to the Princeton financial aid office.
It is essential for prospective students to research and apply for these additional funding opportunities to further reduce the Princeton cost of attendance.
Summer Savings Expectation and Student Contribution
Princeton expects students receiving financial aid to contribute to their education costs through a summer savings expectation. This policy encourages students to work during the summer and save a portion of their earnings to help cover their personal expenses during the academic year.
However, Princeton understands that individual circumstances may vary and is willing to work with students who are unable to meet this expectation.
In case students are unable to fulfill their summer savings expectations, they may reach out to the financial aid office and schedule an appointment to discuss the possibility of a summer savings replacement.
Financial Aid for Study Abroad and Internships
Princeton University is committed to offering global experiences and academic opportunities to its students, including study abroad programs and internships.
Students receiving financial aid, who obtain approval from the Office of International Programs for a semester or year abroad, will be eligible for funding based on the cost of the program and the amount of their family contribution.
However, this does not apply to Princeton-sponsored summer programs, as they have separate funding sources to cover student expenses.
Navigating the financial aid process can be complex, but Princeton University provides the necessary resources and support to make its exceptional education affordable for students from all financial backgrounds.
The Princeton Financial Aid office is available to assist students and their families with any questions or concerns they may have throughout the application process.
By thoroughly exploring the financial aid options available at Princeton University, prospective students can better understand how to make a Princeton education attainable and affordable.
Princeton's commitment to accessibility, along with its exceptional academic programs and supportive campus community, make it an ideal choice for students seeking a high-quality education without the burden of significant debt.
Tips for Managing the Princeton Cost of Attendance
Attending Princeton University is a dream for many students, but the cost of attendance can seem daunting at first glance. However, with proper planning and smart financial strategies, you can successfully manage the cost of attending this prestigious institution.
Let's take a look at these five essential tips for managing the Princeton cost of attendance.
Create a Realistic Budget
Before starting your academic journey at Princeton, it is crucial to develop a comprehensive budget that considers all the various expenses associated with attending the university. This includes tuition, room and board, books, personal expenses, and travel costs.
By creating a detailed budget, you can identify areas where you can potentially cut costs and ensure that you are financially prepared for your time at Princeton.
Save Money on Textbooks and Supplies
Textbooks can be a significant expense for college students, but there are several ways to save money on these essential materials. Consider buying used textbooks, renting them, or even borrowing them from the library when possible.
For other supplies, take advantage of student discounts and back-to-school sales to save on necessary items like notebooks, pens, and electronics.
Take Advantage of Student Discounts and Free Resources
At Princeton University, students can take advantage of numerous discounts and free resources designed to enhance their academic and personal experiences. These benefits include free access to the Princeton University Art Museum, discounted tickets for on-campus performances, and a range of academic resources such as the library system and tutoring services.
Additionally, students can access free mental health resources, fitness facilities, career services, and technology support.
Various local businesses also offer discounts to Princeton students, making life on and off campus more affordable and enjoyable for the university community.
Explore Additional Financial Aid Resources
Even after securing financial aid from Princeton, it's essential to explore other sources of funding to further reduce your overall cost of attendance. This might include applying for private scholarships, seeking out additional state and federal aid programs, or participating in paid internships during the summer months.
Be proactive in researching and applying for these opportunities to maximize your financial support.
Live Frugally and Develop Money-Saving Habits
Adopting frugal habits and making conscientious spending choices can significantly impact your ability to manage the cost of attending Princeton. Some ideas include cooking meals in your dorm or apartment instead of eating out, using public transportation, or biking instead of driving, and seeking out free or low-cost entertainment options on and off campus.
By developing these money-saving habits, you will not only better manage your college expenses but also set yourself up for financial success in the future.
By following these tips and remaining proactive in managing your finances, it is possible to make this prestigious education more affordable. Students successfully navigate the Princeton cost of attendance by diligently exploring financial aid options, seeking outside scholarships, utilizing student discounts, and taking advantage of the free resources available on campus.
Remember, investing in a Princeton education is an investment in your future, and with careful planning and smart financial decisions, you can make this dream a reality.
Is Princeton Worth It?
With its prestigious reputation, rigorous academic programs, and notable alumni network, Princeton University is undeniably a top-tier institution.
But as the Princeton cost of attendance remains a primary concern for many prospective students and their families, it's natural to wonder: is Princeton truly worth it?
Let's examine the value of a Princeton education and whether it justifies the investment.
World-Class Education and Faculty
Princeton offers its students access to a world-class education, with renowned faculty members who are experts in their respective fields. The university's commitment to undergraduate teaching ensures that students receive personalized attention and mentorship from accomplished scholars, providing a strong foundation for intellectual growth and future success.
Research Opportunities and Resources
As a research-intensive institution, Princeton provides students with abundant opportunities to engage in cutting-edge research across a wide array of disciplines. These experiences can be invaluable for those considering graduate school or careers in research, as they offer hands-on experience and a chance to develop critical thinking and problem-solving skills.
Prestigious Network and Career Outcomes
A Princeton education opens doors to a wide range of career opportunities, as employers recognize the value of a degree from this prestigious university.
Moreover, Princeton's extensive alumni network provides invaluable connections and resources for students and graduates alike, increasing the potential for job prospects, internships, and mentorship opportunities.
Financial Aid and Affordability
Princeton's generous financial aid policies make it more affordable than many prospective students initially realize. With a strong focus on need-based aid, grants, and scholarships, the university works to ensure that students from all financial backgrounds can access a Princeton education without incurring significant debt.
Personal Growth and Campus Life
In addition to its academic offerings, Princeton provides a vibrant campus life and a diverse community of students from around the world. The university's wide range of extracurricular activities, clubs, and organizations allows students to pursue their passions, develop leadership skills, and form lifelong friendships.
While the cost of attending Princeton University may initially seem daunting, the benefits of a Princeton education are substantial.
From world-class academics and research opportunities to a prestigious network and strong career outcomes, it's no wonder that this institution is ranked first among the best colleges in the country.
Attending Princeton University is a significant investment, but one that can yield tremendous returns in terms of academic achievement, personal growth, and career opportunities.
By understanding the various components of the Princeton cost of attendance and utilizing the financial aid options available, prospective students can make informed decisions about their higher education journey.
With its commitment to affordability, exceptional academic programs, and a supportive campus community, Princeton offers a life-changing experience for those who choose to embrace the challenges and rewards of this esteemed institution.
Ultimately, the value of a Princeton education extends far beyond the financial cost and can have a lasting impact on a student's personal and professional success.
If you would like to attend Princeton University, AdmissionSight, a leading college admission consulting company in the US, is committed to helping students navigate the competitive admissions process at this prestigious institution.
Our team of experienced professionals provides personalized guidance and support in crafting exceptional applications, showcasing students' unique talents and achievements.
With Admissionsight's expertise and dedication, aspiring Princeton students can confidently tackle the challenges of the application process and improve their chances of securing a place at this top-ranked institution. Book an appointment for an initial consultation today!