Everything You Should Know About the Princeton Summer Journalism Camp
If you or your high school student is a fantastic writer and interested in possibly pursuing a career in journalism, there are few better ways to get a taste of what it's like to study the ever-important craft at the next level than at the Princeton Summer Journalism Camp.
About Princeton Summer Journalism Camp
The Princeton Summer Journalism Camp was first founded in 2002 by Richard Just, Michael Koike, Gregory Mancini, and Rich Tucker. All four founders were members of the Princeton University Class of 2001 and editors for the highly regarded Daily Princetonian.
When they created the Princeton Summer Journalism Camp, their goal was to help encourage diversity within college and professional newsrooms where women, people of color, and people from lower-to-middle-class backgrounds can thrive.
For the first 16 years of the program's existence, the Princeton Summer Journalism Camp was a very small program that chose a group of just 25 students to sponsor a 10-day journalism experience. Then, in 2017, additional support from the Princeton Office of the Provost enabled the Princeton Summer Journalism Camp to expand to 40 total students.
Now, the Princeton Summer Journalism Camp is an official member of the Princeton University Preparatory Program (PUPP) that is aimed towards supporting first-generation and low-income students through four-year college completion.
Overall, the Princeton Summer Journalism Camp has the goal of acting as a pathway for students from historically underrepresented backgrounds with an interest in and affinity for journalism.
During the 10-day summer program, the Princeton Summer Journalism Camp works to expose its students to a wide range different types of jobs and opportunities within the world of journalism, as well as introduce them to the basic skills that men and women need to report the news on many different mediums such as a newspaper, magazine, documentary film, and more. As a part of that process, students get the chance to visit major news outlets in New York City.
Throughout the entire course of the Princeton Summer Journalism Camp, students involved are asked to think critically about the world around them and how the role of information and journalism can have a real-life impact on everything from politics to the global economy and more. A major goal is to allow the students to consider news ways in which their voice and reach and empower both themselves and others around them. They also get the chance to immerse themselves within a vibrant community of writers, editors, videographers, photographers, and journalists at some of the most well-respected publications in the world.
The enriching experience of the Princeton Summer Journalism Camp doesn't simply end with the 10-day course, either. Following the completion of the course, students are paired with a college counselor and professional journalist who is tasked with helping guide the student through the admissions process to some of the more prestigious colleges and universities in the United States.
Questions that you may have about the Princeton Summer Journalism Camp
One of the aspects of the Princeton Summer Journalism Camp that might be overlooked is that many of the students who would benefit the most may have very little experience when it comes to summer programs that are offered by top universities.
In fact, many may end up being the first members of their family that have attended a four-year college or university. For that reason, chances are quite good that there are a lot of questions that potential applicants may want to ask before they start working on their own application.
Luckily, we've got you covered with all the valuable and important information that you may want to know.
Who is eligible to apply for the Princeton Summer Journalism Camp?
The Princeton Summer Journalism Camp is intended for low-income students who have shown an ability to excel within academics and are committed to pursuing a career in the field of journalism. In order to qualify, applicants must meet the following requirements:
They must be a junior in high school at the time of their application
They must live in the United States and intend to attend college in the United States. Any student living abroad, including U.S. citizens, are unfortunately not eligible.
They must have a minimum unweighted grade point average of 3.5 out of 4.0. With that being said, if your GPA is below a 3.5 you can still apply and offer an explanation as to why your GPA has hit below that threshold. The Princeton Summer Journalism Camp looks at every application on a case-by-case basis and things can be taken into consideration if a reasonable reason why is offered.
They must meet at least one of the following socioeconomic conditions:

The combined income of their parent(s)/guardian(s) must not exceed $60,000.
The applicant qualifies for free or reduced-price lunch at school.
The application qualifies for an SAT or ACT fee waiver.

Though these conditions are considered a requirement to be eligible, if a student does not fit one of the required conditions but still feels they are a good applicant, they can offer an explanation on why they think their background still qualifies. The Princeton Summer Journalism Camp will review every application that is submitted and will take things like family size, cost of living in a specific region, and all other factors when making their final decisions.
While the Princeton Summer Journalism Camp assesses each students' eligibility, students who will become first-generation college students will be given priority consideration.
When it comes to some students who are living within the United States that are not U.S. citizens, there may be some confusion or concern about their eligibility. The Princeton Summer Journalism Camp makes a point to clarify that all students living within the United States and attending high school in the U.S. and Puerto Rico are eligible to apply. This includes refugees, undocumented individuals, and DACAmented students.
Where can a student find important information about the application process?
If you are unsure about some information regarding the Princeton Summer Journalism Camp, you can easily find information here, or reach out to the program's staff at this email address.
What if I don't know what to write in my essays?
It is not uncommon for students to get quite stressed about the content of their application essays. The program itself encourages applications to not get too stressed out about perfection when it comes to their essays. They even offer a quick breakdown of what they are looking for in an applicant's essays:
Writers should go into detail about their passions and interests. They want to get a sense of what is important to the applicant. There is no right or wrong answer here, just be sure that your personality, passion, and curiosity come alive.
Writers should make sure that their essays adhere to the question or essay prompt and stay on topic from start to finish.
Writers should make a point to put their fantastic writing ability on display. The program expects essays to flow well and coherently, have a clear structure, and display a general knowledge and mastery of the rules of grammar.
What if I am not really interested in journalism?
Some students may be inclined to apply to this program simply because of the incredible opportunities. That is understandable, as the chance to live and work on the Princeton University campus and interact with students and faculty is surely an amazing one.
With that being said, the Princeton Summer Journalism Camp is intended first and foremost for students who are truly interested in pursuing a career in journalism.
However, just because you have to be interested in journalism, does not mean that you have to have experience working as journalism. The program understands that many schools do not have the funds or faculty to run their own newspaper.
While it is not a requirement to have experience as a journalist, the program heavily encourages to apply only if they are truly interested in pursuing a career as journalism after high school and college.
Questions about the actual program
If you make it through the first and second round of applications and find that you have actually be accepted to attend the Princeton Summer Journalism Camp, that is a huge reason for celebration! It means that your application and essays were chosen from hundreds of different students and that you show great talent as a writer.
After the excitement wears off, however, you might experience a slight sense of panic. What now? Here are some common questions that you might have about the program once you gain a spot.
Do students have to stay for the entirety of the program?
In a word: yes. Students are expected to stay for the entire duration of the program from July 31 to August 10. If you are accepted to the program but have something that is conflicted with the schedule of the Princeton Summer Journalism Camp, you should try to make arrangements to reschedule your other commitment. Otherwise, your place will unfortunately be given to another student who is able to attend for the entirety of the program.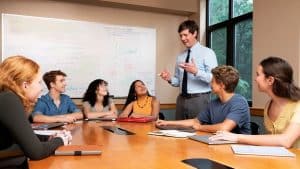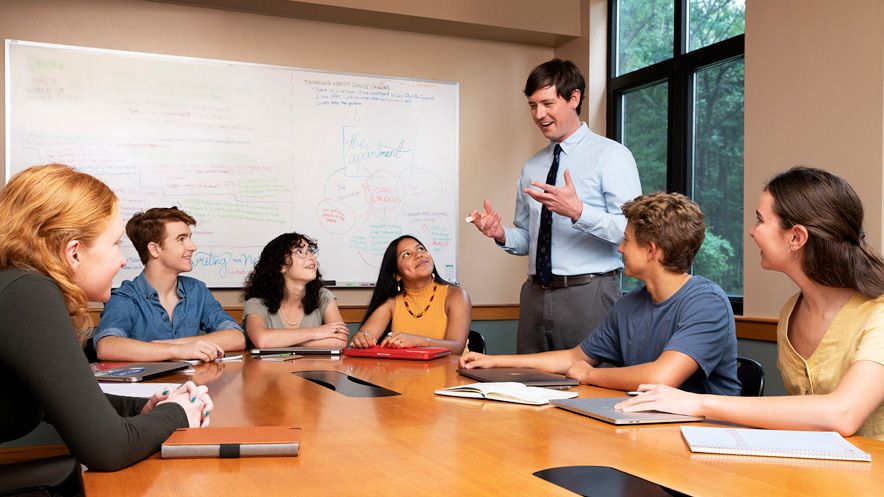 How much does the program cost?
The Princeton Summer Journalism Camp is completely free. The program itself arranges and pays for all of its students' travel, lodging, food, and supplies needs for the entirety of the summer program. With that being said, students are encouraged to bring food so that they can spend money on souvenirs, gifts, and treats off-campus.
How will I travel to Princeton?
As explained, all of the travel costs for students at the Princeton Summer Journalism Camp will be covered by the program itself. That means to train and plane tickets will be completely covered. The only responsibility for the students is that they are able to get themselves to the train station or airport at which they are traveling to Princeton from on the day that their trip is scheduled. Students traveling from NYC Penn Station on NJ Transit will be accompanied by a PSJP staff member. All other students will be met at the airport or train station by a PSJP intern or counselor.
Where do students sleep during the program?
All of the participants of the program get the exciting opportunity to live in Princeton's dorms during their stay. On top of that, a few counselors stay in the dorms as well as chaperones. Even students who are from nearby areas in New Jersey or the tri-state area are required to stay on Princeton's campus throughout the entirety of the program.
Does acceptance to this program guarantee me admission to Princeton?
No. The Princeton Summer Journalism Camp is not a recruitment or bridge program for Princeton University itself. Admission to Princeton is not at all guaranteed for a PSPJ participant. With that being said, there is no reason why the relationships that students make during their time at Princeton cannot help them try to gain admission to the University when it is their time to apply.
Does the Princeton Summer Journalism Camp help me pay for college?
The answer to this question is also no. Why the Princeton Summer Journalism Camp is committed to offering its students a free experience, it is not a scholarship program and does not provide fund for the college admissions process. With that being said, the Princeton Summer Journalism Camp counselors do work heavily with their students to help them apply for colleges and universities with a strong tradition of offering financial aid to low-income students and first-generation college students.
Counselors also help their students apply for financial aid.
Conclusion
Through this quick breakdown, it's quite clear just how singular of experience the Princeton Summer Journalism Camp can be for its students. If you are passionate about writing and journalism and are looking for a place where you can spread your wings and take your pursuit to the next level, the Princeton Summer Journalism Camp is an incredible opportunity that you should absolutely consider.
All that's next is for you to start getting your application ready so that you can be prepared for the process to begin for next summer's program! Good luck!