Project SEED: Hands-On Research For Economically Disadvantaged High School Students
Imagine a world where young minds from all walks of life have the opportunity to unlock the mysteries of science, explore cutting-edge laboratories, and embark on a journey toward a brighter future. Look no further! The ACS Project SEED: Hands-On Research For Economically Disadvantaged High School Students program allows you to dive into chemistry, prepare for college, and explore exciting science career possibilities!
Join us as we delve into the incredible initiative that empowers economically disadvantaged high school students to ignite their scientific passions, explore uncharted territories, and blaze a trail toward success.
American Chemical Society: Fueling the Chemistry of Tomorrow
Before we get into the program, let's get to know the institute that made it all possible.
The ACS stands for the American Chemical Society. It is a prominent scientific organization based in the United States that focuses on advancing the field of chemistry and supporting professionals and students in the chemical sciences.
ACS serves as a hub for chemists, researchers, educators, and students, offering resources, publications, conferences, and advocacy efforts related to chemistry and its various subfields.
Their mission is to promote scientific education, research, and innovation in the realm of chemistry, with the goal of benefiting society and the planet. ACS plays a crucial role in shaping the future of chemistry and its applications in numerous industries and areas of scientific inquiry.
In simpler terms, ACS is dedicated to advancing the field of chemistry and supporting those who work in it. Whether it's discovering new molecules, creating innovative materials, or finding solutions to global challenges like climate change, ACS is all in.
Beyond the laboratory, ACS is also a strong advocate for the role of chemistry in our everyday lives. They work to make sure that policies and decisions at local, national, and global levels take into account the significance of chemistry.
ACS advocates for issues like scientific education, sustainability, and the responsible use of chemical knowledge. They want to make sure chemistry benefits not just scientists but also society as a whole.
What Is Project SEED: Hands-On Research For Economically Disadvantaged High School Students?
Project SEED: Hands-On Research For Economically Disadvantaged High School Students is a program offered by the American Chemical Society (ACS) that provides a unique opportunity for high school students to engage in hands-on research alongside a scientist in a laboratory setting during the summer.
On April 4, 1968, the ACS Council made a significant decision. Faced with the tumultuous events of that era marked by racial tensions, segregation, unemployment, and social unrest, they recognized the pressing need to address the challenges faced by underprivileged communities, particularly in terms of education and employment opportunities.
The ACS foresaw the potential loss both for these individuals, who were deprived of access to education and jobs and for the chemical industry, which could miss out on the contributions of this untapped talent pool.
Out of this vision, Project SEED was born, originally named "Summer Experiences for the Economically Disadvantaged," and it has thrived ever since.
Now, over 50 years later, Project SEED has evolved and expanded its reach. It has provided hands-on summer research experiences lasting 8 to 10 weeks and virtual summer camps to more than 11,000 students across 40 U.S. states and territories.
Each year, the program supports over 350 students by connecting them with qualified mentors from academia and industry for research opportunities.
It also offers virtual summer camps that focus on college readiness, professional development, lab skills, and exposure to various chemistry-related career paths.
Project SEED programs are organized and hosted by various research institutions, including academic, government, and industrial laboratories. Students participate in these programs for a duration of 8 to 10 weeks and are granted a fellowship for their efforts.
Those who successfully complete their first summer and have not yet started college can return for a second summer of research with an increased stipend.
Thanks to the nature of the research projects and the close mentorship provided by the scientists, this program has a profoundly positive impact on participating high school students.
Who is Qualified to join Project SEED: Hands-On Research For Economically Disadvantaged High School Students?
Project SEED is specifically created for high school students who come from financially challenging backgrounds. To qualify, you should have completed high school science classes and received a recommendation from your teacher. Most importantly, you need to show ambition, motivation, and a strong commitment to putting in effort.
Eligibility for Project SEED is based on specific criteria that ensure fairness and accessibility for all students.
First and foremost, students must be classified as economically disadvantaged to participate. This means that you should come from families facing financial challenges. Priority is given to students whose family income does not exceed 200% of the current Federal Poverty Guidelines.
If a student has a physical disability, they will be treated just like any other applicant and should not face any discrimination.
Before getting started with their research, students need to have their Student Application form and proof of family income (IRS 1040) reviewed and approved by the ACS Project SEED office.
In cases where a student's family income exceeds 200% of the Federal Poverty Guidelines, a letter of support, signed by the coordinator/mentor, must be submitted to the ACS Project SEED office.
Admission into the Project SEED program depends on various factors beyond income eligibility, as determined by the Project SEED Committee.
These criteria are in place to make sure that all eligible students have a fair opportunity to participate in this valuable program.

What Kind of Projects Can You Expect?
In Project SEED: Hands-On Research For Economically Disadvantaged High School Students, participants are assigned with projects that offer them a chance to engage in meaningful research.
These projects are suggested by mentors and carefully reviewed by an ACS committee to ensure they are both exciting and doable for Project SEED participants. Many of these projects involve exploring the creation of new compounds, conducting tests using scientific instruments, and analyzing data.
The variety of projects available covers the diverse functions carried out by real scientists today, and the specific options will depend on the scientists and equipment accessible in your area.
To give you an idea of what these projects entail, here are a few previous project titles that showcase the broad range of "typical" SEED projects.
It's worth noting that many students have performed exceptionally well and even had the opportunity to present their findings at scientific meetings, while a select few have even become co-authors of scientific papers!
Design of New Polymers
Microwave-Assisted Reactions
Role of Organic Synthesis in Drug Discovery
Molecular Orbitals in Organic Molecules
Ion Chromatography Research
Nitration Reactions of Cinnamic Acid
Isocyanide Monolayers on Gold
Organic Fiber-Optic Coatings
Peroxides in stores Petroleum Fuels
Polymer Engineering
Water Purity Analysis at a Coal-Fired Power Plant
Laser Reactions with Gases
Rapid Enzyme Tests
Treating Nanoparticles as Large Molecules
Synthesis of Alcohols
Metal Binding in Biological Systems
Chemical Composition of Plant Nutrients
Enzymes of Marine Invertebrates
Extraction and Purification of Bioactive
Lipids
What Are the Benefits for You?
Project SEED: Hands-On Research For Economically Disadvantaged High School Students offers some fantastic rewards. First and foremost, you'll have the chance to establish a valuable connection with a scientist who can offer career advice and support and write letters of recommendation when you apply to college.
Throughout the summer, you'll also develop practical laboratory skills and improve your abilities in written and spoken communication.
Being part of a team will teach you collaboration, and you'll have opportunities to showcase your creativity while discovering your capability to conduct scientific research.
And the best part? You'll receive a paycheck for your hard work!
Project SEED provides high school students with a range of thrilling research opportunities. In this program, students can explore potential career paths and gain valuable insights to prepare for their future college studies.
They receive personal guidance and mentoring from experienced scientists, allowing them to learn and grow in a supportive environment.
Additionally, students get exposure to other helpful assistance programs that can further enhance their educational journey.
For those who excel, there's even a chance to showcase their summer research at a scientific meeting, which is a significant achievement.
Moreover, Project SEED opens doors to eligibility for SEED college scholarship awards, providing financial support for their higher education aspirations.
Beyond academics, participating in this program can boost self-confidence and empower students to reach their full potential.
It's an incredible opportunity to discover and develop their skills and passions.
How to Apply and Be a Part of Project SEED: Hands-On Research For Economically Disadvantaged High School Students
Receive your parent or guardian's permission to apply and participate. Your family's yearly income should not surpass twice the Federal Poverty Guidelines for 2022, depending on your family's size.
You will have to verify that you have received this permission and also provide a parent or guardian's email address so we can send a confirmation of your application to them.
If you are eligible, you can apply to the 2023 Summer Program through the application link at the ACS Project Seed website.
Preferably a current high school sophomore, junior, or senior.
Must have completed at least one course of high school chemistry.
Must demonstrate an interest in science and/or chemistry. Site coordinators and mentors play a crucial role in the selection process of participants.
When reviewing student applications, they take into account several factors. Firstly, they look for strong academic performance, preferring students who have excelled in their studies. Demonstrated interest and enthusiasm for science is another key consideration, as they want students who are genuinely passionate about the subject.
Additionally, students who can commit to the full duration of the summer program with minimal scheduling conflicts are preferred. While prior experience in a laboratory setting is beneficial, it's not a mandatory requirement.
Finally, the decision may also depend on the number of available student slots at the site and the program's budget limitations.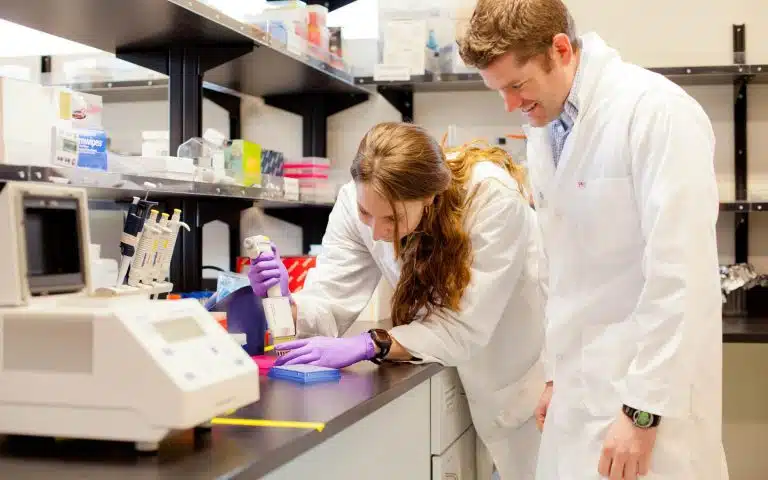 Types of SEED Programs
Summer I Program
The Summer I program is perfect for students who are joining Project SEED for the first time. In this program, you'll work on a scientific research project related to chemistry or a similar field.
Your work will be closely guided by a scientist-mentor. As a reward for your participation, you'll receive a $4,000 fellowship award or stipend.
Summer II Program
The Summer II program offers an exciting opportunity for students who have completed Summer I in Project SEED. Here, you can choose to extend your scientific research experience for an additional summer or even two.
You have the option to either continue with the research you started in the previous summer or embark on a brand-new research project.
Similar to Summer I, participants in Summer II also receive a $4,000 fellowship award.
Additionally, Summer II students may qualify for a travel grant to present their research findings at ACS meetings or other scientific conferences.
Scholarships
Scholarships for Project SEED Graduates: High school seniors who have dedicated at least one summer to working at a science institute through Project SEED can qualify for a one-year, non-renewable scholarship.
These scholarships are specifically designed for students who intend to pursue majors in fields closely linked to chemical sciences or engineering, such as chemistry, chemical engineering, biochemistry, materials science, and related disciplines.
These scholarships, which can provide support of up to $5,000, aim to help former SEED participants smoothly transition from high school to college.
CIBA Scholarships for Project SEED Grads
If you're a recipient of the Project SEED scholarship and are heading into your sophomore year while still pursuing a major in chemical science, you have the opportunity to apply for a renewable scholarship.
This scholarship can support you for up to three years and provide financial assistance of up to $5,000 per year.
What Are Your Responsibilities as a Project SEED Student?
As a Project SEED student, you're entrusted with important responsibilities. These include being a responsible and punctual employee, showing up to work each day on time, and dressing appropriately for the laboratory setting.
Maintaining a positive attitude towards your work is crucial, and it's essential to make use of the safety training provided to you.
If you have any concerns related to your work, don't hesitate to share them with your mentor or program coordinator.
Your main task is to actively engage in your specific research project. This could involve various tasks, such as creating new compounds, collecting data, or utilizing instruments and computers.
You'll also be required to complete surveys and reports about your experience. Depending on your placement, you might even need to give an oral presentation at the end of the summer to share what you've accomplished and learned during your time in the program.
These responsibilities are designed to help you make the most of your Project SEED experience and contribute to your growth as a young scientist.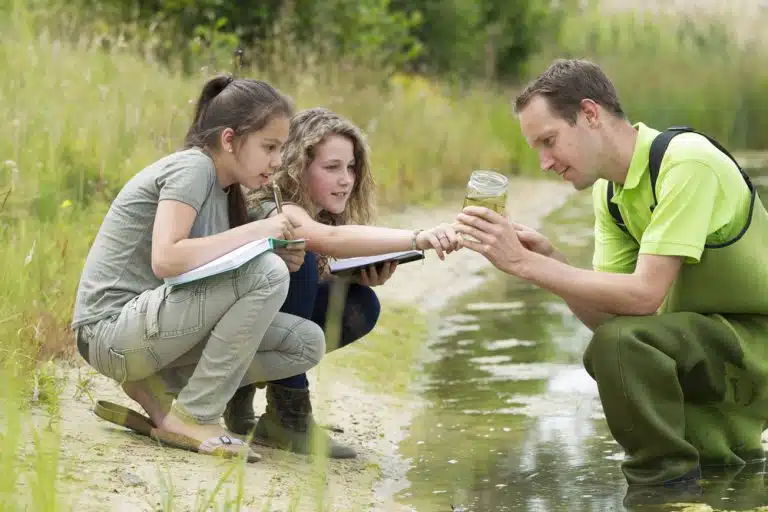 The Guidance of a Mentor at Project SEED
Project SEED coordinators are the key individuals responsible for running a Project SEED: Hands-On Research For Economically Disadvantaged High School Students program. They play a central role in setting up the program, finding mentors, recruiting students, raising funds, and coordinating various activities like field trips.
Mentors, on the other hand, oversee the day-to-day research work with the students. They might collaborate with graduate students, undergraduates, or other laboratory staff to ensure that SEED students receive adequate supervision during their time in the lab.
To successfully launch and sustain a SEED program, a coordinator is essential. The coordinators can serve as a mentor themselves, or they can enlist colleagues from academic institutions, local government laboratories, or nearby industries to act as mentors.
These mentors should propose engaging projects for students that involve meaningful laboratory work, with a strong focus on chemistry concepts rather than just routine tasks.
Mentors and coordinators can also team up to offer non-technical activities as part of the summer program.
These activities could include workshops on topics like college financial aid, application preparation, campus tours, or meetings with representatives from the ACS Local Section.
When starting a new program, it's advisable to begin with a small number of students initially and gradually expand over several years. This allows mentors and coordinators to gain experience in managing the program effectively.
Maintaining communication with academic administrators and the ACS Local Section is vital for managing program funds.

Finding the Right Students for Project SEED
Local high schools are a great place to identify potential Project SEED: Hands-On Research For Economically Disadvantaged High School Students participants. High school science teachers and guidance counselors are usually eager to assist in recruiting students for the program.
The mentors of this program focus on schools with a significant number of low-income students, even if they're not the closest ones to the lab.
They usually go to the central or district office, which can provide information on which schools have a higher proportion of economically disadvantaged students or even provide you with a list of eligible students.
Students who are part of government lunch assistance programs automatically qualify as economically disadvantaged.
Another promising source for Project SEED candidates could be Upward Bound, a summer program funded by the Department of Education, which operates on many college and university campuses.
Conclusion
As we conclude our journey through the inspiring world of Project SEED, it's clear that this program is so much more than just an opportunity; it's a transformative gateway to a future bursting with possibilities.
Imagine the thrill of immersing yourself in the world of scientific discovery, of unraveling the mysteries of the universe, and of becoming the architects of change. Project SEED: Hands-On Research For Economically Disadvantaged High School Students is your ticket to the world of hands-on research, where dreams take flight, where challenges become stepping stones, and where your potential knows no bounds.
Let this be your call to action, your invitation to embrace your curiosity and passion for science. Remember, your circumstances do not define your potential; your determination and the opportunities you seize do.
Step boldly into the world of Project SEED, for it is a journey that leads to a brighter tomorrow, shaped by your curiosity, dedication, and the boundless power of science.
If you require additional guidance or have inquiries regarding the college admission process, AdmissionSight is ready to offer expert support. With over a decade of experience, our team has a demonstrated history of effectively assisting students in navigating the competitive admissions process, leading them to secure placements at renowned universities worldwide. Feel free to arrange an appointment today for your initial consultation without hesitation.