Psychology Degree Jobs You Can Choose From
What is a psychology degree?
What exactly is a degree in psychology? A student who majors in psychology studies the science behind human behavior and the mental processes that underlie it. This includes investigating the human and animal mind and brain and the social interactions of both species. There are a lot of psychology degree jobs that a graduate can have. The degree touches on various subfields within psychology, including social, cognitive, abnormal, personality, and developmental psychology.
Historically, psychology can be traced back to ancient civilizations such as Egypt and Greece, where it was practiced primarily as a subfield of philosophy. In the 1870s, however, psychology emerged as a distinct scientific subfield. The findings of psychological research are more widely acknowledged and respected today than at any time in the field's history. Leading researchers are consistently making important discoveries and finding novel applications for psychological principles.
A degree in psychology not only provides you with diverse skills but also opens up opportunities with various employers, making it an excellent foundation for psychology degree jobs in the scientific or artistic fields. One of the most common undergraduate concentrations in the United States is psychology. According to the findings of a study that spanned the years 2014 and 2015, 117,557 undergraduate degrees in psychology were granted.
How does psychology help people?
How can people benefit from studying psychology? Simply put, psychology is largely beneficial to people because it can explain why individuals behave in the manner they do. A psychologist can assist people in improving their decision-making, stress management, and behavior based on understanding past behavior to better predict future behavior.
This kind of professional insight is only available to psychologists. All of these things can help people improve their career prospects, their interpersonal relationships, their level of self-confidence, and their ability to communicate in general.
What are the typical psychology careers?
If you earn a degree in psychology, you'll be in a good position to pursue psychology degree jobs in both the artistic and scientific fields, depending on the kind of work that most interests you. There is a wide variety of typical professions in the field of psychology available within the realms of public and private healthcare, education, and support for mental health, as well as social work, counseling, and therapy. These roles could be advisory, treatment-led, research-led, or therapeutic.
Several roles are less typical for graduates of psychology programs, such as jobs in the media and other creative industries. Following are some general descriptions of careers that require a degree in psychology, some of which are more common than others.
Chartered psychologist
You can become qualified as a chartered psychologist if you pursue additional education and training in the field. You will interact with people from all walks of life, both as patients and as clients, while fulfilling the requirements of this highly specialized role. You will analyze behaviors, thoughts, and feelings to better understand certain actions and/or psychological issues and provide advice on how to address them. You'll have the opportunity to specialize in various subfields once you become a chartered psychologist, including occupational psychology, educational psychology, sport psychology, and mental health.
Psychotherapist
A psychotherapist will work with individuals, couples, groups, or families to assist their clients in overcoming psychological issues, such as emotional and relationship-related issues, stress, and even addiction. This can be accomplished by working with the clients one-on-one, in couples, groups, or families.
You have several options available to you as a psychotherapist, all of which will depend on the area of concentration you decide to pursue while you are earning your degree, as well as your personal interests. These include cognitive behavioral methods, psychoanalytic and psychodynamic therapies, art therapy, drama therapy, humanistic and integrative psychotherapy, Hypno-psychotherapy, and experiential therapy.
Social work careers
A person who works with people who are going through difficult times in their lives is called a social worker. This can include groups of people such as children or the elderly, people with disabilities, and victims of crime and abuse. A social worker's job is to keep people safe from harm and give them the support they need to help them improve their circumstances so that they can lead more fulfilling lives.
Social workers can find psychology degree jobs in various settings, including homes, schools, hospitals, and other public agencies; however, they typically focus their efforts on helping vulnerable children, families, or adults.
Counselor
You will play a role as a counselor in assisting people in better coming to terms with their lives and experiences by guiding them through exploring their feelings and emotions. You will be expected to listen carefully to your customers while working in a strictly confidential environment.
The ability to listen, empathize, offer respect and patience, and analyze the issues at play to enable the client to better cope with their situation and help support them in making choices are all essential traits of a counselor. Counseling, much like psychotherapy, is typically a form of talking therapy and can cover a wide range of topics. These topics include marriage and family, health, abuse, rehabilitation, education, grief, mental health, career guidance, and pediatrics.
Education careers
Psychology graduates who are interested in working in the educational field can choose from a variety of different career paths. Graduates of psychology programs have the potential to qualify for teaching positions in elementary, secondary, and even tertiary levels of education. This is in addition to careers in educational therapy, educational psychology, and social work within the educational system. They might instead work in the social services sector to support learning in the community across all ages, or they might work in the corrections sector to support young offenders.
You will need the same credentials as any other psychologist, which include a master's degree and additional training, to work in educational psychology. This role concerns developing young people in educational settings to enhance learning and deal with social and emotional issues and learning difficulties.
You might need an additional teaching qualification if you want to teach psychology, depending on the level you want to teach at. You will most likely need an additional qualification, such as a master's degree and/or a doctoral degree, to enter psychology degree jobs in tertiary education, including careers in colleges and universities. There is a strong likelihood that higher education roles will involve teaching and research.
Media and advertising careers
Although a career in the media may not be the first option that comes to mind for psychology majors, there is a wide range of opportunities available in this field for graduates to put their newly acquired skills to use. Psychology graduates can analyze problems, listen attentively, give considered responses, and act with empathy and reason. They can also impart valuable insights into human behavior to others. Because of this, psychology graduates have a good chance of finding work in the media in various departments, including management, production, scheduling, and writing.
Human resources and communications careers
Because understanding people and how they think is at the heart of psychology, psychology degree jobs in human resources and communications are also a natural fit with the discipline. Graduates can find these jobs in the public and private sectors. They cover many responsibilities, including employee relations, professional development, training, recruitment, public relations, payroll, and internal communications.
Business and management careers
Careers in business and management are another option that psychology graduates should consider pursuing because they have a strong understanding of managing data and people. Although additional education and experience on the job are likely required before entering managerial roles, you could begin your professional life by pursuing careers in business consulting, marketing, sales, advertising, or business development and then work your way up the ladder.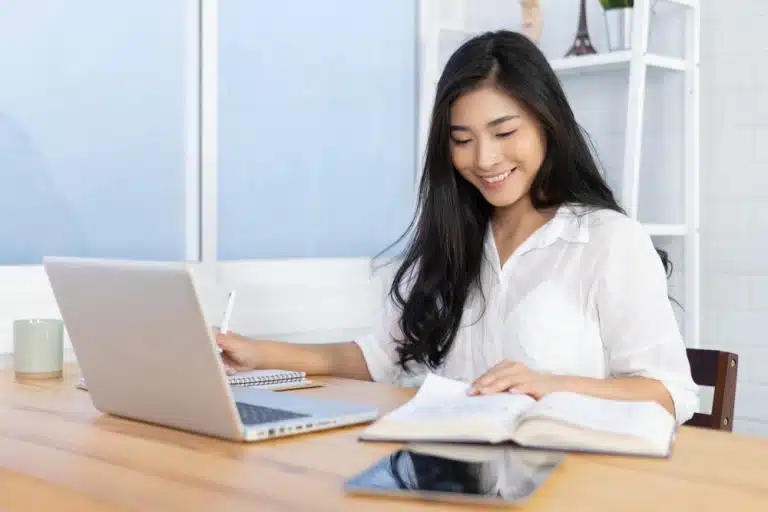 A degree in psychology may also serve as a solid foundation for careers in information technology, the financial sector, the legal industry, government administration, and market research.
Research careers in the field of psychology
Research in psychology can be pursued as a career in various settings, including universities, government agencies, and public and private businesses. Careers in higher education can take many forms, but most involve some combination of teaching and research. Research careers within other sectors are even more varied, but they could mean contributing to formulating government policy or addressing issues significant to the business world.
You could also work for a charity or another non-profit organization, perhaps researching to help solve problems such as speech impediments, brain damage, child development, or the impact that legal and illegal drugs have on a person's psychological health.
Figuring out what kind of psychology degree jobs can be a big help in your decision in pursuing psychology. If you have already made your decision, it is important that you also pay attention to your college admissions. You can get help with AdmissionSight in your college admission. With ten years of experience with college admission experts, Admissionsight can help you get into the college of your choice. You can talk to our experts today to get an initial consultation.