Psychology Major at UCLA
Does UCLA Offer A Psychology Major?
At UCLA, psychology is defined as a scientific discipline that studies and explains normal and abnormal human and animal behavior in terms of a variety of underlying variables, such as neural, physiological, and cognitive processes; developmental factors and individual differences; and social and interpersonal influences and contexts.
The undergraduate curriculum structure of the psychology major at UCLA has been designed to reflect the broad scope of psychology. Both the range of behavioral phenomena studied and the variety of methods and theories used are considered while allowing students to concentrate more intently on the subject area that most piques their interest
Students can study specialized courses in areas such as psychobiology, animal behavior, learning and memory, motivation, perception, cognition, measurement, personality, and clinical, social, developmental, community, and health psychology in addition to basic core courses. The curriculum also provides excellent opportunities for research experience, either through laboratory courses or by participation in a wide range of research projects with faculty and graduate students.
Students often ask, "Does UCLA offer a psychology major?" Psychology (B.A.), Cognitive Science (B.S.), and Psychobiology (B.S.) are the three undergraduate majors available at UCLA. While the majors share some basic knowledge bases, they range significantly in their concentration (i.e., the extent to which various areas of psychology and associated sciences are studied) and the different student interests and requirements they meet. A minor in Applied Developmental Psychology is also available.
Majors in Psychology
B.A. Psychology
The Psychology major at UCLA is the broadest of the three majors, covering both fundamental and traditional fields of psychology in depth. It provides students with a solid foundation for postgraduate psychology education and can serve as a great foundation for additional training in subjects such as law, education, government and public policy, business, and many health-related professions.
Its fundamental liberal-arts approach also serves as a solid foundation for immediate post-baccalaureate professions in a variety of fields, particularly those where a grasp of human behavior and its diversity of expression would be advantageous.
B.S. Psychobiology
The Psychobiology major is intended for students planning to pursue postgraduate studies in physiological psychology, neurology, behavioral elements of biology, or the health sciences.  The study of behavior from a biological standpoint is known as psychobiology. It covers techniques for studying human and animal behavior that is neurological, experimental psychology, natural history, genetic, comparative/evolutionary, and developmental.
B.S. Cognitive Science
The Cognitive Science major is concerned with the investigation of intelligent systems, both real and artificial. While the major has a strong basis in traditional areas of psychology, it is interdisciplinary in character, emphasizing subject matter in cognitive psychology, computer science, mathematics, and allied sciences.
Minors in Psychology
Cognitive Science Minor
The objective of the Cognitive Science minor is to introduce students to cognitive science topics as they are discussed in a variety of academic fields, including biology, computer science, engineering, linguistics, mathematics, philosophy, and psychology, as well as the opportunity to pursue a more in-depth study of cognitive science topics within specific areas of their choice.
Applied Developmental Psychology Minor
The Applied Developmental Psychology (ADP) minor is intended to do three things: (1) provide undergraduate students with a coherent and challenging academic program that focuses on investigating, understanding, and supporting the development of young children and their families; (2) teach undergraduate students how to apply theories, research methods, and research findings to practical concerns; and (3) prepare students to enter or pursue further training in various child-related professions.
Specialization
Computing Specialization
The Specialization in Computing is supplementary to the degrees in Psychology, Psychobiology, and Cognitive Science. It offers a thorough grounding in computer science as well as an introduction to its applications in cognitive psychology and neuroscience.
What Courses Do You Need To Take To Major In Psychology At UCLA?
By the start of their junior year, all students must have declared a major (90 quarter units). To declare a major, visit the College or school office and fill out a Petition to Declare a Major. The petition is free of charge.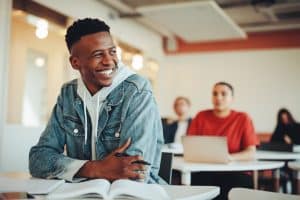 Pre-Psychology Major Prerequisites
Students who have acquired a prep GPA by taking at least one prep course for a letter grade at UCLA and have an average prep GPA of 2.5 or higher may declare a Pre-psychology major.
So, what courses do you need to take to major in psychology at UCLA? All the procedures and requirements listed below are carefully enforced:
In Psychology 10, Psychology 100A, and Psychology 100B, attaining a C or better is required. Other preparation courses demand a C- or above. A letter grade is required for all courses.
The seven preparation courses must be completed by the end of the Fall quarter of the student's third year at UCLA.
Repeating any preparation course more than once automatically results in the denial of admission to the psychology major at UCLA.
Repetition of more than any two preparation courses automatically results in the denial of admission to the psychology major at UCLA.
Seven (7) Psychology Major Preparation Courses
Life Sciences 7A or 15* or Physiological Science 3
Statistics 10* or Math 2 or Program in Computing 10A or a quarter of Calculus
Physics 1A or 5A or 10*or 11* or Chemistry 14A or 17* or 20A
Philosophy 1* or 2 or 3 or 4* or 5 or 6 or 7* or 8 or 9* or 21 or 22 or 22W or 23 or 31
Psychology 10
Psychology 100A**
Psychology 100B**
Preparation work suggestions: Students should take Psychology 100A and 100B early in their academic careers and in consecutive terms. Pre-Psychology students may take some of the Core and Elective courses. Enrollment limits can be found in the Schedule of Classes.
Students should take Psychology 100A and 100B early and consecutively. Pre-Psychology students are permitted to enroll in some Core and Elective courses. You may refer to the Class Schedule for limits on enrollment.
*Recommended course
**To enroll in this course, you must declare Pre-Psychology first.
Once the final preparation for the major courses is complete, a student may apply to declare a Psychology major at UCLA. Students may apply for admission to the major as early as the Summer following their first year. Students may apply for admission as late as the Fall quarter of their third year.
Does UCLA Offer A Master's Degree In Psychology?
Does UCLA offer a master's degree in psychology? The UCLA Psychology Department does not offer a separate M.A. or Psy.D. program, a PSY.D. program, a PPS credential, or BCBA coursework. Instead, the department has a graduate Ph.D. training in Behavioral Neuroscience, Clinical, Cognitive, Developmental, Health Psychology, Learning and Behavior, Quantitative, and Social Psychology.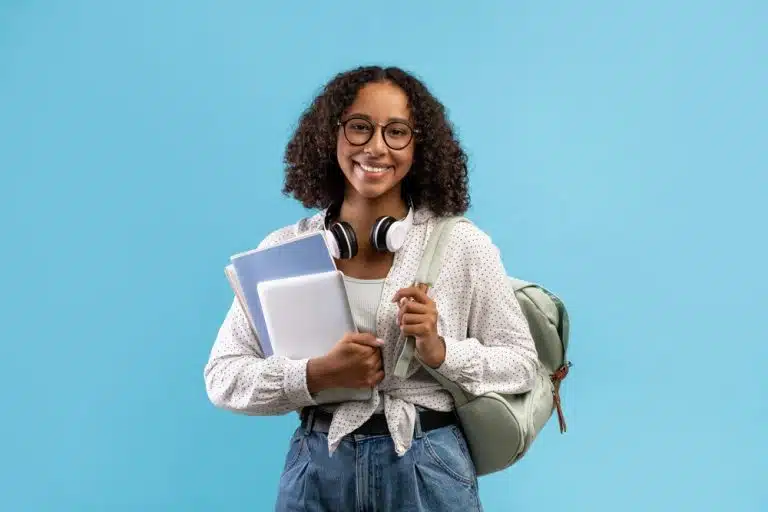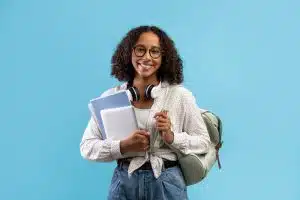 The basic goal in all these fields is to train researchers who are committed to expanding the body of scientific information on which the discipline of psychology is founded. The curriculum is intended to equip psychologists to work as researchers, college and university professors, and professional research psychologists.
Prospective Students
A Bachelor's degree (Bachelor of Arts or Bachelor of Sciences) or its equivalent from an accredited university anywhere in the globe is not required to apply to the graduate program in psychology at UCLA. The program does not require a Master's degree to apply (with exception of some international students). The Ph.D. is a full-time, six-year program and all areas are focused on research. This also extends to clinical training: while this sector provides great clinical training, the emphasis is on research rather than teaching private practitioners.
The core curriculum is covered first in the program. These courses serve two functions: they give breadth and they serve as a foundation for further focused study. A two-quarter statistics series, courses required by certain major fields, and a three-quarter research sequence comprise the core curriculum. The student creates, conducts, and writes up a research project under the supervision of two faculty members in the latter sequence.
The coursework is largely focused on the requirements of the specific major area in the second and third year of the students. Furthermore, a minor in Diversity Science, Health Psychology, and/or Quantitative Psychology can be taken. A student may also apply for an individualized minor.
Throughout the program, students conduct research with one or more faculty supervisors (see Faculty Research Interests). Some students work as paid research assistants in ongoing research programs relating to their field of study. Students hone their teaching abilities by taking part in a Teaching Practicum Program, where they work as paid teaching assistants and, in some cases, teach their own courses.
Students in the clinical program continue their specialized study with courses that are integrated with laboratory and practicum practice in a clinical setting. Although successful completion of the core program is the prerequisite for initiating specialization in any subject, some further screening is required in clinical psychology. The Clinical Area Committee must approve continuation into the second year of the Clinical program.
Certain students take major area written qualifying examinations after being properly prepared by coursework, study, and in some situations, practical experience. The areas determine the prerequisites for these exams.
By the fourth year, a student should have gained enough research experience and expertise to begin developing a dissertation proposal. Following that, the student's primary focus is on dissertation research. The oral qualifying test, which focuses on the dissertation proposal, must be completed by the conclusion of the fourth year's spring quarter. Following the completion of the dissertation, the student sits for a final oral examination in which he or she defends his or her study and explains how it contributes to his or her field of knowledge.
Although this curriculum requires six years of graduate study, however, it is very adaptable and allows for substantial individual flexibility. Within three years of passing the oral qualifying exam, the dissertation must be submitted.
Students who have previously received a Master's Degree in Psychology are not authorized to earn a duplicate Master's Degree in Psychology at UCLA. Students having considerable prior training in a certain area, such as an M.A. in Psychology or another major, may petition the Department for course exemption once admitted to the program. Please contact the Graduate Advising Supervisor for more information about possible course exemptions.
Is UCLA a Good School For Psychology?
Is UCLA a good school for psychology? Annette L. Stanton, UCLA Department of Psychology Distinguished Professor and Chair, shared that UCLA's Department of Psychology is at the forefront of developing, communicating, and implementing psychological science. The community is large, with 85 core, adjunct, and active emeriti faculty members; over 4,000 undergraduate students enrolled in the three majors (Psychology, Psychobiology, and Cognitive Science); approximately 200 Ph.D. students; 30 postdoctoral scholars; 45 administrative staff; and 40 research staff.
The Psychology Complex, which has more than 800 rooms in three connected buildings on campus' east side, is the department's home. Pritzker Hall (named in honor of the Anthony and Jeanne Pritzker Family Foundation's remarkable generosity) just underwent a substantial restoration and now houses attractive and useful new offices, labs, classrooms, conference rooms, student study areas, and a welcome entry space.
Faculty, students, and staff are also housed in two other facilities, the Psychology Building and Franz Hall, as well as the UCLA Psychology Clinic, which provides evidence-based psychological examination and treatment to the Los Angeles community. The Clinic is a training ground for Ph.D. students in the outstanding clinical psychology program, and a research center for improving the efficacy of psychological therapies.
In addition to the various resources available at UCLA to assist students in gaining research and internship experience, the department offers the following possibilities for majors to participate in psychologically focused experiences:
Opportunities for Research
Psychology 196A: Research Assistantship in Psychology – Assist UCLA faculty and graduate students pursuing research in the field of psychology.
Psychology 196B: Research Assistantship in Cognitive Science – For Cognitive Science majors only. Students can assist faculty members or graduate students in the Psychology Department who are pursuing Cognitive Science research.
Psychology Fieldwork Courses
Psychology 195A: Fieldwork in Psychology – Work as a paid or unpaid intern in a community environment with a psychological orientation.
Psychology 195B: Fieldwork in Cognitive Science – Only for Cognitive Science majors. Students can work as paid or unpaid interns in a Cognitive Science fieldwork setting.
A few special programs are also available through the department for those interested in doing research in psychology or pursuing graduate studies in psychology:
Psychology Research Opportunities Programs (PROPS)
Gain research experience while learning about and getting advice on pursuing a graduate degree. Students from underrepresented backgrounds are welcome (i.e., students eligible for financial aid, and first-generation college students).
Psychology Departmental Honors Program
Conduct independent research and participate in a weekly seminar, culminating in the production of an Honors thesis. Satisfactory completion results in earning honors or the highest honors degree.
Psychology Undergraduate Research Conference (PURC)
This conference provides an opportunity for undergraduate students of the psychology major at UCLA, other California schools, and colleges throughout the country to present their research at a professional conference designed exclusively for them.
The UCLA Psychology Ph.D. program is built on rigorous scientific instruction. As part of this training, the Department supports student engagement in the activities of a variety of linked University departments, schools, or structured research organizations. For example, the Brain Research Institute, the interdisciplinary Neuroscience, and Cognitive programs, the Institute for Social Science Research, and the Neuropsychiatric Institute all offer extensive research facilities for interested students.
Furthermore, the Fernald Child Study Center strengthens the department's long-standing commitment to training in children learning and behavioral issues. The Psychology Clinic is another departmental resource. The department's close collaboration with area hospitals (including the Veterans Administration), clinics, and institutes provides an exceptional opportunity for year-round teaching and research. UCLA's excellent library system (including the University Research, Biomedical, and Research Libraries) matches the Department's scholarly activities perfectly.
Graduates are equipped for professions in both academic and applied contexts, such as positions in universities and colleges, research and governmental agencies, business and industry, and so on.
If you're still contemplating taking a psychology major at UCLA, the institution is ranked third (3rd), along with Harvard University and the University of Michigan-Ann Arbor for the Best Psychology Schools in the 2022-2023 academic year. This comes as no surprise as UCLA consistently ranks among the nation's top public universities, and with good reason. The abundance of exceptional opportunities is reflected in academics, extracurriculars, and campus life at UCLA.
If you want to increase your chances of getting into UCLA, AdmissionSight, one of the leading college admissions counseling companies in the U.S., is ready to help. With our 10 years of experience in the field of college admissions, we can assist you in the competitive admissions process and help you prepare for college. Book an initial consultation today to know more.