Psychology Major at Yale
Does Yale Offer A Psychology Major?
The scientific study of the mind, the human brain, and human behavior is referred to as psychology. The Psychology department at this university provides students with the opportunity to take classes and participate in research in the areas of clinical, cognitive, developmental, neuroscientific, and social psychology.
By studying psychology, students gain a greater understanding of human behavior: who we are, how we do the things we do, and how we contribute to the improvement of our lives and society. A psychology major at Yale can serve as a stepping stone to a variety of professions, including those in teaching and research, law, medicine, politics, and various business fields.
Does Yale offer a psychology major? The Yale Department of Psychology carries out research in major fields of psychology, including clinical psychology, cognitive psychology, developmental psychology, social and personality psychology, and behavioral neuroscience.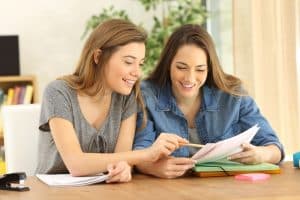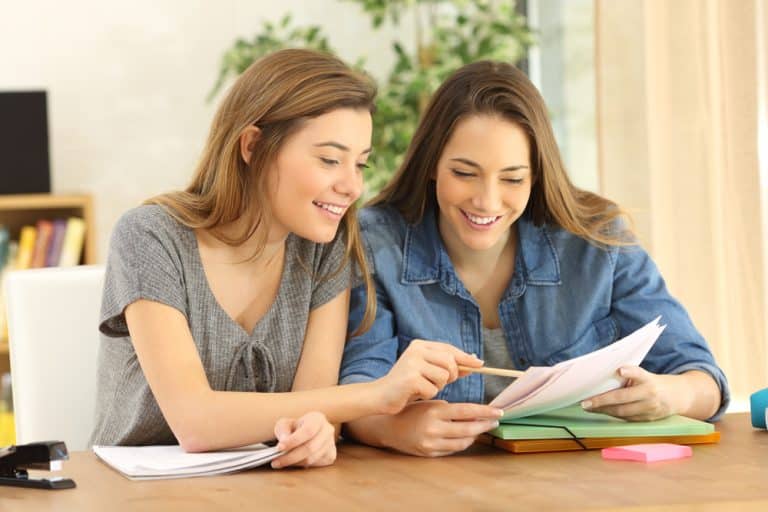 The Bachelor of Arts (B.A.) in Psychology degree program was developed to give undergraduate students a solid foundation in psychology within the context of a broad education in the liberal arts. At the graduate level, the primary focus is on the education and preparation of individuals to work as research investigators in academic and applied settings.
Students that have a significant interest in the field of neuroscience might want to choose the neuroscience track as their academic concentration. These students are majoring in Psychology, however, the prerequisites for them have been altered to reflect the interdisciplinary character of contemporary neuroscience and psychology and to better fit the interests of the students. Students might find it helpful, given the breadth of the topic of neuroscience, to narrow their academic focus to a particular subfield within the discipline (e.g., behavioral, cellular and molecular, cognitive, affective, social, clinical, or developmental).
During their junior and senior years, students who are majoring in the neuroscience track are strongly encouraged to schedule advising appointments with the track advisor at the beginning of each term. The requirements for the neuroscience track are almost identical to those for the standard psychology major at Yale but some additional courses need to be completed for neuroscience.
Beyond the prerequisites, a typical major in Psychology for either the Bachelor of Arts or Bachelor of Science degree program requires a total of twelve more courses, one of which must be the senior requirement. The required senior requirement is what differentiates the B.A. degree from the B.S. degree. The Psychology major requirements and senior requirements are further discussed in the toe Programs of Study 2022–2023 page.
What Courses Do You Need To Take To Major In Psychology At Yale?
What courses do you need to take to major in psychology at Yale? A general survey course, PSYC 110, is required prior to enrollment in all psychology courses at the 100-level to 200-level and above. The PSYC 110 course offers a broad introduction to the scientific study of thinking and behavior.
It investigates a wide range of subjects, including perception, communication, learning, memory, decision-making, religion, persuasion, love, lust, hunger, art, fiction, and dreams, among others. In this course, students will investigate how these facets of the mind mature in children, how they vary from person to person, how they are wired up in the brain, and how they become impaired as a result of illness or injury.
This prerequisite for a psychology major at Yale can also be met by achieving a score of 5 on the Advanced Placement exam for Psychology or a score of 7 on the International Baccalaureate Psychology exam.
Does Yale Offer A Master's Degree In Psychology?
The Psychology Department at Yale offers five programs of psychology that can be pursued as Ph.D. studies: Clinical Psychology, Cognitive Psychology, Developmental Psychology, Neuroscience, and Social/Personality Psychology.
It takes an average of five years of study for a student enrolled in a doctoral program in Psychology to satisfy all the criteria for the Ph.D. The APA-accredited Clinical Area program is the exception because it calls for an additional sixth year of study to be spent on clinical internship training. For more information, students who are interested in the Clinical Area should look at the Practicum Training and Clinical Psychology links on the Yale Department of Psychology website.
If you wonder "Does Yale offer a master's degree in psychology?" there is no Master's degree program that leads to a terminal degree that is offered by the Psychology Department in any field (for instance, there is no Master's degree program that leads to a degree in counseling psychology). Nevertheless, graduate students working for a Ph.D. in Psychology have the option of earning a Master's degree after completing the prerequisites for their second year of study toward the doctoral degree.
Intimate mentorship of each graduate student by a faculty advisor (or a small group of faculty advisors) is the heart of the graduate program. In most cases, a graduate student who is just starting their studies will immediately begin working in the research lab of their faculty advisor. It is therefore recommended that prospective students review the online faculty pages and lab websites to establish the best possible fit between their research interests and the interests of the faculty.
Prospective students can indicate which of the faculty members who are currently employed at the institution would they like to have as their advisor/s through the online application. When filling out this area of the application, prospective students should carefully consider selecting two or more members of the faculty to serve as potential mentors.
Before enrolling in Graduate School, all prospective students are required to have a bachelor's degree or earned an international degree equivalent. You are eligible to apply either before you have received your degree or while your degree is still in progress, considering that the degree will be finished before matriculation.
A Bachelor of Arts or Bachelor of Science degree in Psychology is not a prerequisite to apply to the Psychology graduate program.
Requirements for Psychology Graduate Program
International Undergraduate Degrees
In some nations, students can earn an undergraduate degree or an education equal to a bachelor's degree in just three years. If the degree you earned after three years is comparable to a Bachelor of Science or Bachelor of Arts degree awarded in the United States, then you are eligible to apply for a Doctoral degree at Yale University.
GRE
The Yale Psychology Graduate Program does not require applicants to submit Graduate Record Examination (GRE) scores as part of the application process. Though they are not required, students do have the option to submit them.
If you decide to send in your GRE scores, the code for Yale University's GRE institution is 3987. You don't need to have your scores ready upon submission of your application; however, you should provide them as soon as they are available after completing the application process.
English Proficiency Tests
All applicants whose native language is not English need to take either the TOEFL or the IELTS to demonstrate English Language proficiency. Applicants who have already obtained or will obtain a bachelor's degree from a college or institution where English is the predominant language of instruction are exempt from the requirement to take an English Language Test.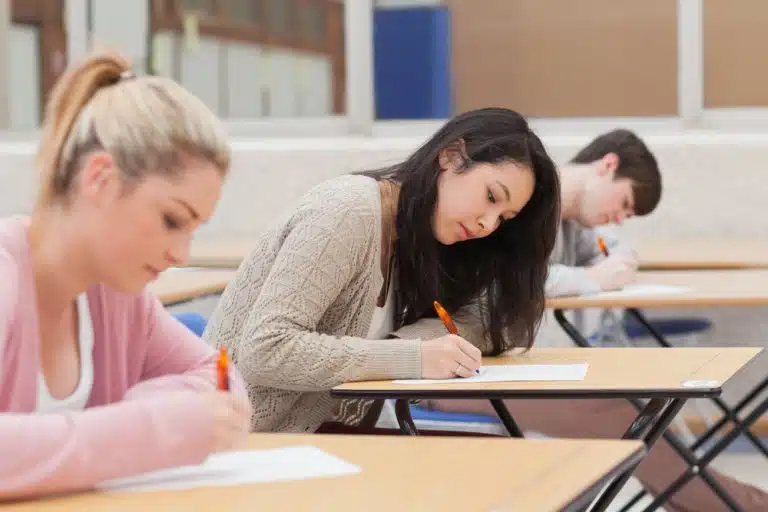 To be eligible, applicants are required to have spent at least three years attending classes full-time at the undergraduate school. There are no exemptions based on having an advanced degree (such as a Master of Arts/Sciences or Doctor of Philosophy) from any institution.
Recommendation Letters
For your application to be complete, you are required to submit three letters of recommendation from previous employers. Yale recommends that at least one of your recommendations come from a faculty member at the last full-time institution you attended. This is not required and may not be possible if you have been out of school for a considerable amount of time. You may submit recommendations from those who can attest to your professional work. Lastly, all letters must be submitted before December 1st.
Transcript
You are required to upload your academic record and transcript as part of the application process, as stated by the Graduate Admissions Office. Your academic record and transcript may be submitted in the form of an electronic transcript. However, if you want to avoid difficulties with the upload process, you need to make sure that viewing the transcript does not require any more authentication beyond what is submitted.
Writing Sample
In addition to the required personal statement, applicants are encouraged to provide a writing sample that demonstrates their ability to do research or carry out scholarly work. This could be a study or review paper you wrote while you were an undergraduate student, or it could be work you did after you graduated from your undergraduate university.
The training of researchers who will enhance and improve the knowledge base on which the science of psychology is based is the major objective of the psychology graduate program offered at Yale University. These researchers can work in academic or practical contexts.
About 15 new students are accepted into the Ph.D. program each year through the Department of Psychology's graduate program. When applying to the Department, each prospective graduate student selects one of five areas of concentration, and they typically have a "home" in a particular lab. However, it is also possible to collaborate with faculty and students in other labs, as well as participate in programs that cut across these traditional areas of concentration (e.g., cognitive, affective and social neuroscience, and health sciences).
Is Yale A Good School For Psychology?
Yale University consistently ranks among the nation's top 10 universities. Compared to Harvard, many Yale students display a more rigorous academic focus than Harvard students. While Harvard places a high premium on community involvement, leadership, and other success indicators, Yale favors students who connect with an intellectual issue outside of the standard curriculum. In addition, Yale's faculty consists of world-renowned professionals in a variety of subjects, including Louise Glück, the 2020 Literature Nobel Prize recipient.
Since we already discussed the undergraduate psychology major at Yale and the graduate program, you may wonder "Is Yale a good school for psychology?" The Yale Psychology Department is devoted to the recruitment and retention of individuals of underrepresented groups, and it strives to provide a learning and professional environment that is diverse, inclusive, and friendly to all its students, postdoctoral fellows, staff, and faculty.
In the pursuit of knowledge, it is necessary to make efforts to promote diversity and inclusion, respect groups and their individual members for the unique qualities they possess, and monitor and challenge bias. These efforts will also be beneficial to the scientific community and fundamental to the values of the department.
Diversity, which may include but is not limited to issues of gender, race and ethnicity, sexual orientation, age, disability status, socioeconomic status, and religion, is an essential component of research, teaching, clinical training, and other central intellectual activities that take place within the department. The department is dedicated to reaching the highest possible standards for inclusive science, practice, and community, and to achieving, sustaining, and promoting those goals. It is essential to both the integrity of the scientific work and the health of the departmental community to give researchers from a wide range of backgrounds the tools they need to conduct research with a variety of groups.
Taking a psychology major at Yale also allows you to explore the several centers for research and various additional resources for psychology students. One of these centers is the Brain Imaging Center (BIC) which is in the Faculty of Arts and Sciences (FAS). It was established to promote and enable cutting-edge and interdisciplinary human neuroscience research, training, and teaching.
The FAS is connected to the Department of Psychology and its many human brain and behavior research labs, which are located nearby in the Dunham building on Yale's central campus, which is close to the heart of the university and lies at the foot of Science Hill. The Dunham building is located near the center of the university and is situated among Social Science and Engineering departments. Because of its central location, students at both the undergraduate and graduate levels can easily visit the FAS facility, both as part of their required courses and for their independent study.
The Brain Imaging Center (BIC) is designed for cutting-edge cognitive neuroscience research and comes equipped with a cutting-edge 3T MRI scanner, a full suite of auxiliary equipment, and custom AV switching and streaming, all of which are supported by an extremely powerful neuroinformatic and computing infrastructure.
Proving its expertise in the psychology field, Yale was hailed as the sixth Best Psychology School this year. On top of that, Yale's graduate programs, Cognitive Psychology and Social Psychology ranked sixth and eighth in the Best Cognitive Psychology Programs and Best Social Psychology Programs for 2022, respectively.
Before enrolling in a psychology major at Yale, you need to consider a lot of factors. For good reason, psychology is one of the most popular college majors. A psychology major includes a broad range of topics, making it applicable to numerous fields. You study varied subjects such as neuroscience, social psychology, statistics, and art therapy. A bachelor's degree in psychology provides an excellent foundation for graduate study in psychology, law, the life sciences, and even business.
After thinking of what you could benefit from studying psychology, now think about the school, Yale University. While it is one of the top-ranked universities in the US, getting into Yale is extremely competitive. For the 2022-2023 freshman class, 50,015 applications were submitted, the highest number in school history. The acceptance percentage was a record-low 4.46 percent. By thoroughly preparing and beginning as soon as possible, you can position yourself for success and increase your chances of being among the 4.46% of students accepted by Yale.
College admissions experts like AdmissionSight are also available to help incoming college students and even graduate school applicants. AdmissionSight has more than 10 years of experience in dealing with college admissions processes. To know more about our programs and services, feel free to set up an appointment for an initial consultation with our experts.