Requirements for Biology Majors at Columbia
The Department of Biological Sciences at Columbia University provides instruction in a wide variety of fundamental biological disciplines, with a primary focus on cell and molecular biology. Students enrolled in Biology at Columbia University are given numerous opportunities to take part in active research projects at the university's various research laboratories. Requirements for biology majors at Columbia must meet the specific criteria for their chosen concentration in order to graduate with a degree.
If you graduate from Columbia University with a degree in biology, you will not only have a fundamental understanding of the natural sciences, but you will also have the critical thinking and laboratory abilities necessary to analyze scientific concerns. However, students are expected to satisfy their chosen concentration requirements for biology majors at Columbia.
Through close collaboration with knowledgeable academe, after gaining the research background and analytical abilities you need, you'll be able to prosper in a number of fields, including graduate and professional schools.
Does Columbia have a Good Biology Program?
Does Columbia have a good biology program? Undergraduate students interested in the biological sciences are encouraged to apply to the Department of Biological Sciences.
This department is interested in assisting you in learning what they know, whether you intend to pursue a career in basic research, medicine, public health, or the biotech industry, or whether you have completely different career interests but wish to learn what all the excitement in the life sciences is about.
The department provides instruction in a wide variety of fundamental biological sciences, with a particular focus on cell and molecular biology. There are many different options available to students to take part in active research initiatives in labs.
One year of introductory biology is required for each and every biology-related major, in addition to the other courses that are specified in the requirements for biology majors at Columbia and may be found on the university's website.
The Department of Biological Sciences was initially established in 1966 after the departments of Zoology and Botany merged together to form a single entity. A long and illustrious history was possessed by the Zoology Department. From the 1900s to the 1940s, Columbia was home to leading faculty members Thomas Hunt Morgan, Edmund Beecher Wilson, and Theodosius Dobzhansky.
These men were extraordinary pioneers in the fields of genetics, cell biology, and evolutionary biology, respectively, and all of their seminal work was done at Columbia.
In 1968, Columbia University made the decision to hire Cyrus Levinthal, who had previously worked at MIT, with the intention of expanding the department of biology there. Molecular biology and neurobiology, two fields that continue to be at the forefront of modern biology, were the primary areas of concentration for the Department when it was first established.
Over the course of the past two decades, the Department of Biology has broadened its scope to encompass a broader range of research topics, including developmental biology, cell biology, structural biology, biophysics, chemical biology, and computational biology.
What are the Requirements for Biology Majors at Columbia?
What are the requirements for biology majors at Columbia? Every student at Columbia is required to select and finish either a concentration or a major in order to have the opportunity to engage in prolonged and advanced work on a topic of specific interest, which frequently includes conducting individual research.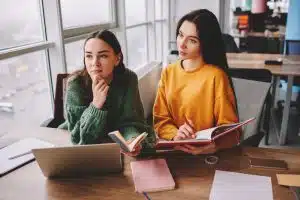 A major provides even more depth through additional coursework and possibly a senior capstone experience such as a thesis. A concentration is an intensive study in one academic program that is achieved by fulfilling a series of requirements for biology majors at Columbia; however, a major provides even more breadth through the study of multiple academic programs.
Biology Major Requirements
Any course that you take, beginning with the first semester, must be completed with a grade of at least a C- and be reflected on your transcript in order for that course to count toward the requirements of the major or focus. A course that was taken with a grade of P/D/F may be counted if and only if the P is discovered before the date set by the Registrar. However, a grade of P is not an acceptable grade.
Students are reminded that major courses taken during the spring of 2020, when all classes were graded on a pass-fail basis, will be exempt from this rule. Additional exceptions are permitted for the academic year 2020-21.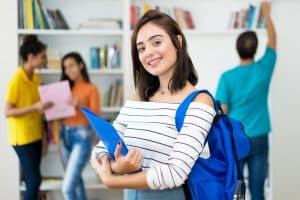 During the fall semester of 2020 and the spring semester of 2021, students have the option of taking one course Pass/Fail without being subject to any restrictions. The course in question can be one that is necessary for the student's major or concentration.
In addition, if you are worried about whether or not a grade of P will credit toward the major, you may contact your advisor. Students are also permitted to replace Barnard College courses, but they must first receive approval from an Advisor.
Required Biology Courses
Two introductory biology courses (Barnard courses cannot be used for Intro Bio):

UN2005 – Introductory Biology I: Biochemistry, Genetics & Molecular Biology
UN2006 – Introductory Biology II: Cell Biology, Development & Physiology
Two lecture courses from this list of core courses

Genetics — UN3031
Cell Biology — UN3041
Developmental Biology — UN3022
Biochemistry — BIOC UN3501/GU4501 (Biochemistry) or BIOC UN3300
Molecular Biology — BIOC UN3512/GU4512 (Molecular Biology)

One of the following 4 options to fulfill the lab requirement:

Option 1: A 5-point biology lab. Current offerings include:

UN3058 – Project laboratory in microbiology
UN3052 – Project laboratory in molecular genetics

Option 2: Two semesters of UN3500 – Independent research in the same lab for either 3 or 4 credits each semester

3 credits of 3500 = 3 credits x 4 = 12 hours / week on average in the lab
4 credits of 3500 = 4 credits x 4 = 16 hours / week on average in the lab

Option 3: One summer of SURF program is sufficient to fulfill the bio lab requirement for the bio major. (Students who complete SURF are encouraged to continue working in the same lab by enrolling in independent study, UN3500, or working on their own terms but it is not necessary. Summer lab work under other auspices may not be substituted for SURF. Paid laboratory work may not be substituted for SURF or UN3500.
Option 4: UN2501 – Contemporary biology laboratory and one of the following
UN3040 – Lab in Molecular Biology – not currently offered
A 3 pt. Barnard lab course (Bio advisor approval required)
Two additional 3000- or 4000- level lecture courses for 3 or more pts. The following are recommended. Prior approval is required for any course, not on this list.
UN3004 – Neurobiology I: Cellular & Molecular Neurobiology
UN3005 – Neurobiology II: Development & Systems
UN3006 – Physiology
UN3019 – Brain Evolution
UN3022 – Developmental Biology
UN3025 – Neurogenetics
UN3031 – Genetics
UN3034/GU4034 – Biotechnology
UN3799/GU4799 – Molecular Biology of Cancer
UN3041 – Cell Biology
UN3073 – Cellular and Molecular Immunology
UN3193/GU4193 – Stem Cell Biol & Applications
BIOC UN3300 – Biochemistry
UN3310/GU4310 – Virology
UN3320 – Regulation of Behaviors for Survival
UN3404 – Antimicrobial Resistance
BIOC UN3501/GU4501 – Biochemistry
BIOC UN3512/GU4512 – Molecular Biology
UN3560/GU4560 – Evolutionary Biology in the Genomic Era
GU4001 – Advanced Genetic Analysis
GU4002 – Macromolecular Structure and Interactions
GU4008 – Advanced seminar in neurobiology (topic varies)
GU4011 – Neural Syst: Circuits in the Brain
GU4035 – Seminar in Epigenetics
GU4036 – Transformative Concepts in Systems Biology
GU4075 – Biology at Physical Extremes
GU4080 – Ancient and Modern RNA Worlds
GU4082 – Theoretical Foundations and Applications of Biophysical Methods
GU4290 – Biological Microscopy
GU4300 – Drugs and Disease
BIOC GU4323 – Biophysical Chemistry I
BIOC GU4324 – Biophysical Chemistry II
GU4510 – Genomics of Gene Regulation
GU4551 – A Structural View of Biology
GU4600 – Cell Signaling
GU4777 – From Curiosity to Cure Case Studies
Other Required Courses
Chemistry: One of the following three groups of chemistry courses is required:
Option 1: General chemistry – UN1403-UN1404 and lab UN1500
Organic chemistry – UN2443-UN2444 and lab UN2495-UN2496
Option 2: For students who qualify for intensive chemistry
Second Semester General Chemistry (Intensive) UN1604 and Intensive lab UN1507
Organic Chemistry – UN2443-UN2444 and lab UN2495-2496
Option 3: For students who qualify for 1st-year organic chemistry
Intensive General Chemistry Lab – UN1507 (Previously W2507)
Intensive Organic Chemistry UN2045-UN2046 AND Orgo lab UN2495-UN2496, or Intensive Organic Chem lab UN2545 (Previously W3045-3046, W3493-3494, or W3545)
Physics: Two semesters of physics are required, including the accompanying labs. The usual choices are General physics (UN1201-UN1202) and labs (UN1291-UN1292). The 1400 sequence is recommended if you plan to take 3 terms of physics. A higher level physics sequences are ok too
Math: The math requirement can be fulfilled by taking either of these
Two semesters of calculus
One semester of calculus plus one semester of statistics (UN1101 or UN1201)
For students with AP credit, an A 4 or 5 in Calculus A/B in high school, or a 4 in B/C calculus fulfills the requirement of one term of calculus toward the biology major. A score of 5 in B/C calculus fulfills the requirement of one year of calculus toward the biology major.
What is the Average GPA for Biology Majors?
What is the average GPA for biology majors? The minimum grade point average required to be considered successful in the biology major is anywhere from 3.02 to 3.3. Many graduate schools have a minimum GPA requirement that ranges from 3.0 to 3.5, and many students aim to have a GPA that is at least 3.0.
Students in the Biological Sciences program at Columbia are encouraged to maintain a rigorous academic standard in all of their other disciplines. In order for grades earned in courses that have been pre-approved to count toward the required 30-point degree, those grades must be at least a C.
If you consistently perform poorly in your classes, this could be grounds for academic probation. GPA of 2.67 or higher calculated on all biology courses counted toward the 30-point requirement. GPA of 2.67 or higher calculated on all courses counted toward the 30-point requirement.
In addition to the student's GPA, the student must also submit their GRE scores, which must total 151 for the verbal section, 152 for the quantitative section, and 3.6 for the analytical writing section. The composition of an average ACT score ranges from 29 to 33, whereas the composition of an average SAT score goes from 1360 to 1480.
How Hard is it to get into Columbia?
How hard is it to get into Columbia? Columbia has a stringent admissions policy. The university received a total of 42,569 applications for the class of 2023 but only accepted 2,247 of them, resulting in an acceptance rate of 5.2%.
According to the rankings provided by U.S. News & World Report for the best colleges in the country, Columbia University is tied for third place with two other prestigious educational institutions. As a point of reference for the admission rate for the class of 2023, just five persons out of every one hundred who applied were selected for admission.
To be accepted to Columbia University will call for a significant amount of preparation. You ought to get started on preparations as soon as humanly practicable.
To improve your chances of being accepted to Columbia University, you should focus on improving your academic performance while you are still in high school. If for any reason you are not selected, the quality of your preparation will undoubtedly assist you in being admitted to one of the schools that were on your list of second choices.
Want to learn more about the requirements for biology majors at Columbia? You've come to the right place. At AdmissionSight, we have over 10 years of experience guiding students through the competitive admissions process.
AdmissionSight can help you put your best foot forward when applying to college. Contact us today for more information on our services.