Riding the Wave of Success with the Berkeley Economics Program
Experience the transformative journey with the Berkeley economics program, which provides students with a robust foundation in economics, fosters innovative thinking, and paves the way for a thriving future in various professional fields around the globe.
In today's dynamic and rapidly changing world, a solid grasp of economics is more critical than ever before. Understanding how societies, governments, businesses, households, and individuals allocate their scarce resources can provide insights into the decisions they make.
Within this context, Berkeley's economics program emerges as a compelling leader in economic studies.
Imagine a world where economic policies are guided by well-informed minds, where businesses thrive on robust economic strategies, and where individuals make sound economic decisions. This is the world that Berkeley's economics program is arming its students to build, making it an instrumental force in shaping the economic leaders of tomorrow.
Whether one aspires to work in academia, public policy, or the corporate sector, this program holds the keys to unlocking vast potential.
Does Berkeley have an economics program?
Does Berkeley have an economics program? If you've ever wondered about pursuing a degree in this fascinating field or are simply curious about the opportunities available at Berkeley, you're in the right place.
We'll break down the basics and provide you with a clear understanding of whether Berkeley offers an economics program to help you make informed decisions about your academic journey. So, let's get started and discover the possibilities that await you at Berkeley!
The Economics Program at UC Berkeley
Yes, UC Berkeley indeed has a thriving economics program that attracts aspiring economists from around the world. The Department of Economics at Berkeley offers a broad spectrum of courses and research opportunities for both undergraduate and graduate students.
With a rich history and a commitment to cutting-edge research, the program has established itself as one of the premier economics departments globally.
Undergraduate Economics Program
UC Berkeley's undergraduate economics program provides students with a strong foundation in economic theory and its practical applications. Students have the flexibility to choose from a wide range of courses that cover diverse areas such as microeconomics, macroeconomics, econometrics, economic history, international economics, and more.
The curriculum is designed to equip students with critical thinking skills, quantitative analysis abilities, and a deep understanding of economic principles.
Graduate Economics Program
At the graduate level, the UC Berkeley economics program continues to excel. The Department of Economics offers a Ph.D. program that prepares students for successful careers in academia, research, and policy. The program emphasizes rigorous training in economic theory, econometrics, and empirical research methods.
Graduate students benefit from the guidance of distinguished faculty members who are leaders in their respective fields.
The department's faculty includes Nobel laureates, renowned economists, and experts across a broad range of subfields within economics. The opportunity to work alongside such influential scholars provides students with invaluable mentorship and exposure to groundbreaking research.
In conclusion, the economics program at UC Berkeley stands as a testament to the university's commitment to academic excellence and research-driven education.
Whether aspiring to pursue a career in academia, research, policy, or the private sector, students who choose UC Berkeley's economics program embark on a transformative educational journey that opens doors to a world of possibilities.
What are the admission requirements for the economics program at the University of California-Berkeley?
What are the admission requirements for the economics program at the University of California-Berkeley? If you're interested in pursuing a degree in economics and have your sights set on this prestigious institution, it's essential to understand what it takes to gain admission.
Read on as we break down the basic and straightforward requirements you need to meet to increase your chances of getting into Berkeley's economics program.
High School Courses
If you're still in high school and have your sights set on Berkeley's economics program, it's crucial to build a solid academic foundation. Although specific requirements may vary slightly, there are general guidelines to keep in mind.
First and foremost, make sure you excel in mathematics. Mathematics is the language of economics, and a strong background in algebra, geometry, and calculus will provide you with the essential tools for analyzing complex economic models.
Additionally, courses in statistics and probability will prove invaluable, as they enable you to understand and interpret data—a vital skill in the field of economics.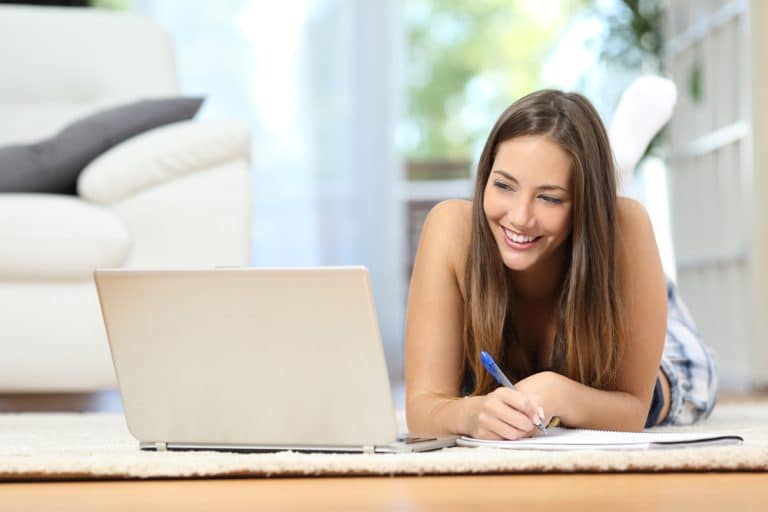 Furthermore, a solid grasp of the social sciences is highly recommended. Courses such as history, government, and psychology will broaden your understanding of human behavior and societal dynamics, which are central to economic analysis.
Don't underestimate the importance of strong writing and communication skills either, as economics requires the ability to convey complex ideas effectively.
Undergraduate Courses
Once you've successfully completed high school and gained admission to the Berkeley economics program, the journey continues with undergraduate studies. These years are crucial for developing a comprehensive understanding of economic principles and preparing for further specialization in graduate school.
During your undergraduate journey, you'll encounter a range of core economics courses. These may include introductory courses in microeconomics and macroeconomics, which serve as the building blocks of economic theory.
Through these courses, you'll delve into the fundamental concepts of supply and demand, market structures, economic policy, and national income determination.
In addition to the core courses, Berkeley's economics program encourages students to explore various electives. These electives cover specialized areas within economics, such as international economics, econometrics, environmental economics, and finance.
By selecting courses aligned with your interests, you can begin to shape your academic path and gain a deeper understanding of the areas that captivate your curiosity.
Grade Point Average (GPA)
The GPA serves as a numerical representation of your academic performance throughout your college years. It's like a personal barometer of your scholarly achievements, measuring the quality of your grades on a scale typically ranging from 0.0 to 4.0.
At Berkeley's economics program, the minimum GPA requirement for admission can vary from year to year. Generally, a competitive GPA lies around 3.5 or higher, but please don't despair if you fall slightly below this mark.
Remember that GPA is just one piece of the puzzle, and exceptional essays, standardized test scores, and a well-rounded application can compensate for a slightly lower GPA.
Apart from the minimum threshold, Berkeley's economics program also emphasizes certain prerequisites and major-specific GPA requirements. To be eligible for admission, you must complete a set of prerequisite courses with satisfactory grades.
These courses often include introductory economics, mathematics, statistics, and other related subjects. Maintaining a solid GPA in these prerequisites demonstrates your aptitude for the field and increases your chances of acceptance.
It's essential to note that while there might not be an explicit cutoff for major-specific GPA, excelling in economics courses can significantly boost your application's strength. Thriving in these classes showcases your dedication, passion, and ability to tackle the academic rigor that the Berkeley economics program entails.
Standardized Test Requirements
If you're an aspiring undergraduate student dreaming of studying economics at Berkeley, you'll encounter the SAT or ACT standardized tests as part of the admissions process. These tests serve as a measure of your readiness for college-level studies and are designed to assess your knowledge and skills in various subject areas.
SAT (Scholastic Assessment Test)
The SAT is a widely recognized exam that evaluates your critical reading, writing, and mathematical abilities.
The test consists of sections that assess your reading comprehension, writing skills, and problem-solving capabilities. Each section is scored on a scale ranging from 200 to 800, with a total possible score of 1600.
ACT (American College Testing)
Alternatively, you can choose to take the ACT, another standardized test accepted by Berkeley's economics program. The ACT covers English, mathematics, reading, and science, with an optional writing section. Each section is scored on a scale of 1 to 36, and your composite score is the average of your section scores.
If you're aiming for a graduate-level economics program at Berkeley, you'll encounter the GRE (Graduate Record Examination). The GRE is a standardized test that assesses your readiness for graduate-level studies across various disciplines.
GRE for Graduate Admissions
The GRE General Test consists of three sections:
Verbal Reasoning: This section evaluates your comprehension and analysis of written material. It assesses your ability to understand and interpret complex ideas presented in written form.
Quantitative Reasoning: The quantitative reasoning section measures your problem-solving abilities in arithmetic, algebra, geometry, and data analysis. It tests your quantitative aptitude and your ability to analyze and interpret data.
Analytical Writing: In this section, you'll be tasked with writing two essays. One essay requires you to analyze an issue, while the other asks you to analyze an argument. Your writing skills, coherence, and ability to present logical arguments will be assessed.
Letters of Recommendation
Letters of recommendation are valuable insights into your academic and personal abilities, provided by individuals who know you well. These letters are typically written by teachers, professors, or mentors who have worked closely with you and can speak to your strengths, achievements, and potential.
Personal Statement/Statement of Purpose
The personal statement, or statement of purpose, is your opportunity to showcase your unique experiences, motivations, and aspirations. It allows the admissions committee to get to know you beyond your academic achievements.
The personal statement should reflect your passion for economics, your goals, and how the Berkeley economics program aligns with your academic and professional aspirations.
Resume/CV
For graduate applicants, a well-structured resume or curriculum vitae (CV) is an important component of your application. This document provides a comprehensive overview of your educational background, work experience, research projects, publications, and other relevant achievements.
Ensure your resume or CV is concise, well-organized, and tailored to highlight your most significant accomplishments in the field of economics. Emphasize research experience, internships, leadership roles, and any other activities that demonstrate your dedication and potential in the discipline.
English Proficiency Test for International Students
International students whose first language is not English are typically required to demonstrate English proficiency by taking standardized tests such as the TOEFL (Test of English as a Foreign Language) or IELTS (International English Language Testing System).
These tests assess your ability to understand and communicate effectively in English. Achieving a competitive score demonstrates your readiness to participate fully in the rigorous academic environment at Berkeley. It's important to familiarize yourself with the specific English proficiency requirements and deadlines set by the economics program.
When preparing your application, invest time and effort into each element, showcasing your unique qualities, experiences, and aspirations. Remember, these requirements are your opportunity to stand out and make a lasting impression on the admissions committee.
So, with careful thought, introspection, and attention to detail, craft an application that showcases your passion, dedication, and potential to thrive in Berkeley's economics program.
How to apply to Berkeley's economics program?
How to apply to Berkeley's economics program? Applying to a prestigious university like the University of California, Berkeley, for their economics program is an exciting opportunity for aspiring economists.
Berkeley's economics program offers a world-class education and the chance to study under renowned faculty members. To help you navigate through the application process successfully, this step-by-step guide will provide valuable insights and practical tips for applying to this renowned program.
Step 1: Research the Program
Before diving into the application process, it is essential to conduct thorough research about Berkeley's economics program. Explore their official website and read program descriptions, course offerings, and faculty profiles.
Gain an understanding of the program's mission, values, and areas of specialization. This research will help you tailor your application to align with the program's objectives and demonstrate your genuine interest in the Berkeley economics program.
Step 2: Review the Application Requirements
Once you have familiarized yourself with the program, carefully review the application requirements. While this guide will not delve into specific requirements, it is crucial to pay attention to deadlines, necessary documents, and any additional information or essays requested by the admissions committee.
Create a checklist to keep track of the requirements and deadlines to ensure you submit a complete and timely application.
Step 3: Prepare Your Academic Transcript
Academic transcripts provide an overview of your educational background, including coursework and grades. Make sure you have official copies of your high school and college (if applicable) transcripts ready.
If you have completed any relevant economics or math courses, highlight them in your application. Request transcripts in advance from your school or college to avoid any delays in the application process.
Step 4: Write a Stellar Personal Statement
Your personal statement is your opportunity to showcase your passion for economics, your academic achievements, and your future goals. Craft a compelling and well-structured essay that highlights your intellectual curiosity, critical thinking abilities, and specific interest in Berkeley's economics program.
Be authentic and articulate your experiences, challenges, and how they have shaped your desire to pursue a career in economics.
Step 5: Secure Strong Letters of Recommendation
Letters of recommendation provide insights into your character, work ethic, and potential for success. Reach out to professors, mentors, or supervisors who can speak to your academic abilities and personal qualities.
Choose individuals who know you well and can provide detailed and positive assessments of your skills and potential as an economist. Provide them with ample time to write your recommendation letters, and be sure to express your gratitude for their support.
Step 6: Highlight Relevant Experiences and Achievements
In your application, emphasize any experiences, extracurricular activities, or achievements that demonstrate your commitment to economics and showcase your leadership, teamwork, and analytical skills.
This could include participating in economics-related clubs, research projects, internships, or competitions. Use these experiences to illustrate your dedication to the field and your ability to apply economic principles to real-world situations.
Step 7: Prepare for Standardized Tests
Most universities, including Berkeley, require standardized test scores such as the SAT or ACT for undergraduate admission. Additionally, they may require the GRE for graduate admission.
Familiarize yourself with the specific test requirements for the economics program and create a study plan to achieve the best possible scores. Dedicate ample time to practice, utilize study resources, and consider taking preparatory courses if necessary.
Step 8: Submit Your Application
After meticulously preparing each component of your application, it's time to submit it. Carefully review all the required documents, essays, and forms to ensure they are complete and error-free.
Pay attention to any formatting guidelines specified by the university. Submit your application well before the deadline to avoid any last-minute technical issues or delays.
Applying to the Berkeley economics program requires thorough preparation. By following this step-by-step guide, you can approach the application process with confidence, ensuring that your application stands out from the rest.
Remember to stay organized, pay attention to details, and let your genuine enthusiasm for economics shine through in your application.
Where does Berkeley rank in economics?
Where does Berkeley rank in economics? When it comes to pursuing higher education, the reputation and ranking of an institution play a significant role in decision-making. For those interested in the field of economics, the prestigious University of California, Berkeley, stands out as an academic powerhouse.
Here, we'll explore the remarkable standing of Berkeley in the field of economics, as ranked by U.S. News & World Report in their latest assessment. Join us as we delve into the details and uncover why Berkeley continues to be a top choice for aspiring economists.
In the 2023-2024 edition of the Best Economics Schools rankings released by U.S. News & World Report, Berkeley has secured an impressive 4th position. This coveted placement solidifies Berkeley's status as one of the leading institutions for economic education and research.
Factors Influencing the Ranking
The U.S. News & World Report ranking takes into consideration several factors to assess the quality and reputation of economics programs. These factors include:
Peer Assessment: A survey is conducted among deans, faculty members, and professionals in the field of economics to evaluate the academic quality of programs.
Research Productivity: The amount and impact of research produced by faculty members are assessed to gauge the institution's contribution to the field.
Faculty Resources: Factors such as faculty-to-student ratio, academic qualifications, and faculty reputation are evaluated to determine the strength of the institution's teaching staff.
Student Selectivity: The competitiveness of admissions, including acceptance rates and standardized test scores of admitted students, is taken into account.
Graduation and Retention Rates: These rates reflect the institution's ability to provide a supportive and engaging learning environment.
Financial Resources: The financial investment made by the institution to support faculty and student activities, research, and resources is considered.
Berkeley's impressive 4th rank in U.S. News & World Report's Best Economics Schools reaffirms its position as a top destination for those passionate about economics.
With its exceptional faculty, rigorous curriculum, research focus, and vibrant academic community, Berkeley provides an unparalleled education and prepares students for successful careers in economics and related fields.
Aspiring economists looking to embark on an educational journey that combines academic rigor, research opportunities, and a nurturing environment should consider Berkeley as a prime choice. The institution's ranking speaks volumes about its commitment to excellence, innovation, and preparing students to make a lasting impact in the world of economics.
To navigate the competitive college application process and increase your chances of gaining admission to Berkeley's economics program, consider booking an initial consultation with AdmissionSight.
Our experienced team of admissions consultants can provide personalized guidance, help you showcase your strengths and achievements, and craft a compelling application that stands out. By partnering with us, you'll receive invaluable support to maximize your chances of success.
Embark on your journey towards a rewarding and impactful career in economics by exploring the Berkeley economics program. Don't hesitate to seek professional guidance from AdmissionSight to enhance your college application. Your future as a distinguished economist awaits! Contact us and book your initial consultation today!