SAT US History Subject Test: Your Questions Answered
As you approach your high school graduation, you're starting to get a clearer picture of what kind of applications you have to fill out and what tests you have to take in order to meet your academic goals. While the typical ACT and SAT exams are standard and well-known, you might have recently heard about the SAT Subject Tests that some high schoolers aren't familiar with.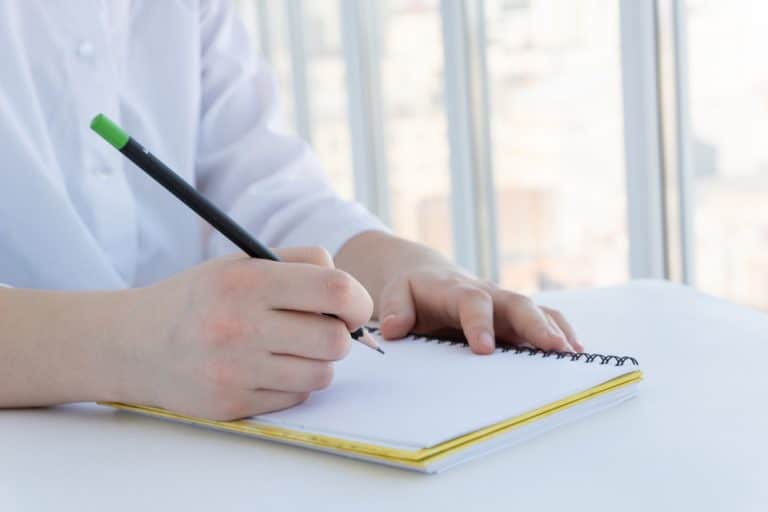 In short, these 20 different exams cover a wide array of topics from the sciences to the humanities and are designed to give colleges a better idea of what students are capable of. The SAT US History Subject Test could be the missing piece to your college admissions puzzle that gives you that extra edge to stand out. Subject Tests help students to highlight their academic interests while also proving their willingness to put in extra work to make their academic goals a reality.
While some colleges require you to take the SAT US History Subject Test, it'll help no matter where you're applying. If you're not sure where to begin when it comes to studying or still aren't sure if taking the test is worthwhile, we're here to set the record straight. The experts at AdmissionSight know how to help students get into the colleges of their dreams. We've thrown together this quick guide to answer all of the questions you may have about the SAT US History Subject Test to help you accomplish your academic goals.
What is the SAT US History Subject Test?
The SAT US History Subject Test is an optional test that graduation seniors can take to help further demonstrate their aptitude in the field. Students who opt to take the test will be assessed on their ability to recall and understand major topics and concepts covered in college-prep History courses, including specific events, causal relationships, geography, and more.
At AdmissionSight, we highly recommend the SAT US History Subject Test for any students who are hoping to complete a degree in History to greatly increase their chances of gaining admittance. There are some highly selective programs and esteemed colleges that require applicants to take this exam. Like all 20 Subject Tests, students only have an hour to complete the SAT US History Subject Test. There are 90 questions, all of which are multiple-choice format. The score ranges from 200 to 800. Students can take the test anytime during the allotted months: December, November, October, August, May, and June. Speaking with a specialist can make it easier to determine the best time to take the exam.
What are the benefits of taking the SAT US History Subject Test?
As you're preparing for the ACT, SAT, and college admission essays, there's nothing worse than hearing about another test that you should consider taking. When you hear about the SAT US History Subject Test, you might be wondering why taking the extra time to prepare and take the test is worthwhile. Those are completely fair questions, and the AdmissionSight team hopefully has some great answers to clear the air.
We believe in doing everything possible to increase your chances of gaining admittance into your dream school. Here, we'll look at some of the specific benefits of taking the SAT US History Subject Test:
It's easier to stand out amongst the crowd – Each year, millions of students from around the country apply to college after graduation from high school. As one individual in this crowd of millions, it's important to do everything you can to stand out. Taking the extra time and energy to complete this Subject Test is a great way to catch the attention of admission officers.
Some programs require the test – While many schools see the US History Subject Test as an extra, there are actually some highly selective schools and esteemed programs that require it from their applicants outright. It's a method they use for determining which students are highly qualified.
It can translate into college credit – Any student who's taken an AP-level course knows how good it feels to earn college credit before even enrolling. Some colleges will reward you for taking the US History Subject Test by translating a passing grade into credit for entry-level college courses.
Prove your interest in the field – Students hoping to attend a prestigious program or popular school need to go above and beyond when demonstrating their interest in the field. Having a few extracurriculars and a summer program isn't enough to show admission officers your dedication to the field. However, taking the US History Subject Test can be that extra boost you need to secure your acceptance letter.
What kind of skills are assessed on the SAT US History Subject Test?
Some students make the mistake of assuming that the SAT US History Subject Test will only have questions related to specific historical events and dates. While this is definitely a component of the exam, there are several other skills tested. We'll explore the primary components of the test here to help you better prepare.
First and foremost, this exam will test your familiarity with major historical concepts and cause-and-effect relationships. In other words, you should be able to look back at historical events in an interconnected way instead of disparate, unrelated events. Some of the major concepts discussed in your high school history courses will also be reviewed, beyond simple recall of dates and major events.
There is some geography involved in the exam, but this shouldn't require any extra studying on your part. As long as you understand the historical and geographical significance of an event, you should be fine. In addition, you'll need to have a grip on historical analysis and all of the essential concepts related to it. In other words, you'll need to know how to study and make sense of historical events, not just know about them.
The SAT US History Subject Test will also include charts, cartoons, graphs, maps, and other visual forms of data and information. For one, you'll have to have a general understanding of how to read graphs and plots to make sense of the questions. You'll also have to apply your historical knowledge of US history to answer related questions.
What's recommended to have before taking this test?
While AdmissionSight recommends that all students with a genuine interest in a history major to pursue the SAT US History Subject Test, there are a few things you should have under your belt before taking on this exam. At the very least, we advise students to have taken a one-year, comprehensive class on US history at the college-prep level.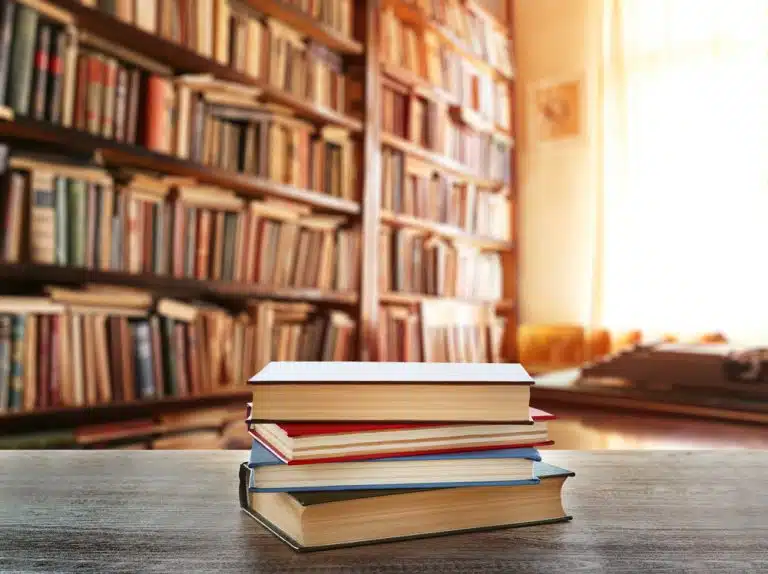 A general history class isn't usually enough since the subject matter in this test will solely revolve around US History in depth. In addition, you should have done some independent studying of historical topics that are covered on the test. This could be in the form of historic non-fiction books, biographies, documentaries, and more.
In short, you need to be interested in these topics outside of school. We also recommend that students review their US History textbooks meticulously before taking the exam while paying specific attention to major trends. Pro tip: timelines are a great way to simplify the major events that happened in a specific period of time.
What does the SAT US History Subject Test Contain?
| | |
| --- | --- |
| Topics | Percentage of the Test |
| Political history | 31–35% |
| Social history | 20–24% |
| Economic history | 13–17% |
| Foreign Policy | 13–17% |
| Intellectual and cultural history | 13–17% |
| | |
| --- | --- |
| Time Periods | Percentage of the Test |
| Pre-Columbian history up through 1789 | 20% |
| 1790 through 1898 | 40% |
| 1899 through to the Present | 40% |
The topics and time periods covered in the SAT US History Subject Test are pretty straight-forward. However, it's important to keep in mind that all of these Subject Tests are slightly interdisciplinary. In other words, you'll have to use concepts and skills from other fields in order to succeed on the test. For the US History Subject Test, you'll need to use concepts and methods from the social sciences in order to answer some of the questions. No extra work in that area is required; it's just something good to keep in mind when preparing for the exam.
What resources can I use to prepare for the SAT US History Subject Test?
Free online resources
If you've been scouring the internet for information on the SAT US History Subject Test, there's a good chance you've already come across some free online resources to help you prepare. AdmissionSight recognizes the merit of these free resources, but we want to remind students that the questions on these unofficial sources are just rough ideas of what you'll find on the exam, not exact replicas. These resources are a perfect place to start familiarizing yourself with what the exam is all about.
Sample US History questions online
As mentioned before, these questions aren't coming from an official source, so they'll give you a rough idea of what you'll encounter on the test – but nothing exact. This is probably the best way to ease into prepping for the exam. Just by browsing through some questions to see what kind of topics you might come across on the SAT US History Subject Test.
SAT Subject Tests Student Guide
If you're not sure which SAT Subject Test you want to take, this is an excellent resource to start with. As one of the only free online resources with official sample questions, this will give a more accurate idea of what you'll find on the test. It also comes with test-taking advice and different approaches for studying. You can find the answer explanations here.
Official study guides
Unlike unofficial sources, official study guides include questions that are a better reflection of what you'll find on the real US History Subject Test. In reality, some of the questions on these study guides were actually administered on previous SAT Subject Tests making them superior studying tools when getting ready for the exam. Here are a few that AdmissionSight can recommend:
The Official SAT Subject Test Study Guide in U.S. History
This is the official study guide specific for the SAT US History Subject Test. Whether you're short on time or attention, this should be your go-to source if you can only rely on one study material. It offers a whopping four full-length US History Subject Tests that were previously administered.
Detailed answer explanations are provided for each of the tests and for every included question. Updated test-taking tips and studying approaches are also included. Save at least a few exams on this study guide to test your timing. Try your best to replicate the test conditions, set a timer for 60 minutes, and see how you score. This is one of the best ways to see how you'll fare on the real exam.
The Official Study Guide for All SAT Subject Tests, Second Edition
You'll see us touting this official study guide a lot, and for good reason. It's the only official study guide that includes in-depth information on all 20 of the Subject Tests. Of course, this might not be the best purchase if you're set on taking the US History Subject Test alone.
However, if you're still deciding between a few or are interested in taking more than one (definitely possible), then this is the ideal studying tool for you. It comes with 20 complete Subject Tests (one for each subject) that were previously administered. There are accompanying answer explanations for each of the tests. It also comes with general information about each exam, the concepts included, and tips for getting the best score possible.
What else should I know about the SAT US History Subject Test?
We're not trying to overwhelm you with all of this information. Rather, we want you to feel as prepared as possible before taking the US History Subject Test. Keeping that goal in mind, we just have a few more details to share with you about the exam. Most notably, the questions on the SAT US History Subject Test can come in several different formats.
Some will be independent, stand-alone questions with no relationship to the preceding or following questions. However, some questions will be presented in groups and will all correlate to the same information. This could come in the form of a table, graph, picture, map, or quote. Keep an eye out for these different question formats to answer them correctly.
Another important thing to keep in mind is the range of topics being covered on the exam. Subject Test makers have to make sure that high school students from around the country can recognize the concepts covered on the test. For this reason, you'll most likely come across a few topics that weren't covered in your high school's US History class.
This is something all students will face since not all schools have the same curriculum. The study guides we mentioned before can help fill these gaps in your studying, but most students report coming across at least a few ideas they weren't familiar with. Fortunately, you don't have to get every single question correct in order to get a perfect score. We've seen countless students receive excellent scores despite not being familiar with everything on the SAT US History Subject Test.
AdmissionSight is here for you
AdmissionSight is your one-stop-shop for all things college admissions-related. We've helped hundreds of students from around the country accomplish their academic goals and gain admittance into some of the most prestigious universities in the world. Our experienced team of admission specialists can help you with any step of the process. Whether you want to choose a unique summer program, need help editing an admissions essay, or want to know more about the SAT Subject Tests, we have the expertise to answer all of your questions. To learn more about what we do, you can contact us to set up a free consultation.