SAT vs ACT: Taking The Right Test
SAT vs ACT. What are they? How are they different?
The American College Test (ACT) and the Scholastic Aptitude Test (SAT) are the two most popular and well-known exams, and each has its own special difficulties. Your entire life has been spent in school, where you've completed assignments, taken tests, and slowly prepared for adulthood.
However, there can be a significant obstacle in your way before you think about continuing on to college and obtaining your undergraduate degree: the standardized test. Although not all institutions require standardized tests for admission, many do. Unfortunately, you have access to a variety of exams, and based on your level of skill, each has a distinct set of guidelines and results. How should you decide between the two?
Unfortunately, there is no quick solution to that. The ACT and the SAT are the two most popular and well-known exams, and each has its own special difficulties. They both cost money, take a few hours to complete (and a few weeks to study), and depending on how well you do, you may be offered merit scholarships that can be used to pay for college.
Do you need to take both, or is one preferable to the other? What makes their respective scoring systems so special, and how might they affect your chances of getting into college? Is it true that one is better for technical universities and the other is better for liberal arts colleges?
Use this resource to gain a better understanding of what to anticipate from the SAT or the ACT before deciding which test to take. The document contains several test-specific details and frequently asked questions that test-takers may consider asking themselves. Make sure you are prepared to make an informed choice about your future if you are getting ready for college and thinking about your testing possibilities.
SAT vs ACT Differences
Standardized examinations like the SAT and ACT are used by colleges and institutions to assess your readiness for college-level coursework. But what are the SAT vs. ACT differences?
The two examinations don't appear to be substantially different at first glance. They all cover the same fundamental subjects—reading, writing, comprehension, problem-solving, and mathematics—and take about the same amount of time to complete (between 3 hours and 35 minutes for the ACT and roughly 3 hours and 50 minutes for the SAT).
The two exams used to be more unique from one another, but in 2016, the SAT underwent a significant overhaul and redesign, and its format is now extremely similar to that of the ACT.
There is no clear benefit to taking one test over the other because both the ACT and the SAT are accepted by all US colleges and universities. Despite all these commonalities, there are a few unexpected distinctions that could affect your decision. The following is a list of the key variations:
Time Per Section
The time allotted for each test portion makes the most difference. The SAT gives you more time for each question in every area of the test, whereas the ACT wants you to answer the questions more quickly.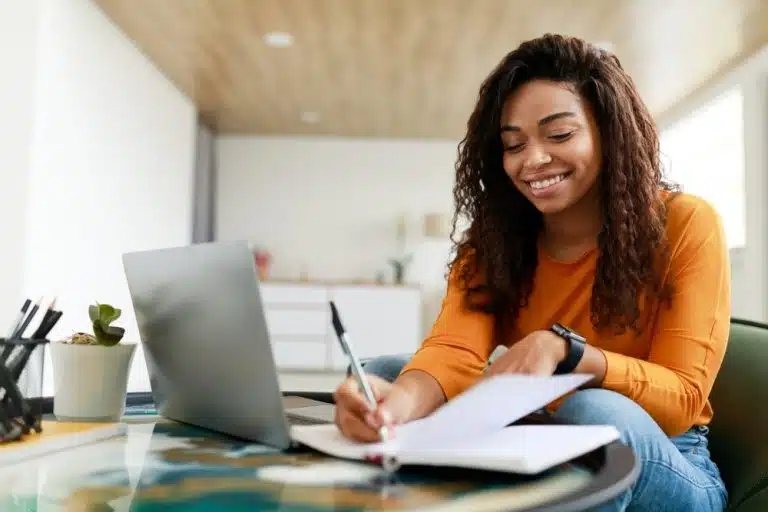 The ACT also includes more questions than the SAT, although the SAT problems sometimes demand longer reading and problem-solving sessions (so they take a little longer to complete).
Scoring Scale
The grading is also very different between the two exams: the SAT awards a total score between 400 and 1600 points, whereas the ACT awards a score based on the average of each section on a range of 1-36.
Sections on Science and Mathematics
The science part of the ACT is a special feature. The SAT has two math sections (one with a calculator and one without), whereas the ACT has one math and one science section. Both exams have sections devoted to reading and writing (referred to as simply "English" for the ACT).
Both assessments' math parts are particularly noteworthy. Both exams include a heavy emphasis on algebra, but the ACT places a greater emphasis on geometry and trigonometry than the SAT, and it allows calculators for the entire test (whereas the SAT has one math section that does not allow a calculator).
The ACT does not offer a little reference manual for several fundamental mathematical formulas and pictures, although the SAT does. Some pupils who have problems recalling formulas might find this helpful.
However, the SAT math score makes up around 50% of the overall exam result. The ACT, on the other hand, only accounts for around a fourth of the total test score in its math section. Therefore, even though the SAT may serve as a useful reference tool, it might not be the best test to take if you have arithmetic issues.
Questions about the Command of Evidence
The structure of the questions on the two tests also differs significantly from one another. Each question on the SAT's special reading subsection, which asks you to provide evidence to back your answers, is arranged chronologically with the material to which it is referring.
The questions on the ACT, however, are listed at random in accordance with the paragraph they refer to and do not contain a portion with questions requiring evidence.
Essay or writing assignment that is optional
The SAT and ACT both include an optional essay or writing assignment. However, each test requests a unique strategy for answering the provided question. You will be given a writing prompt for the SAT, and you will be required to analyze the topic without expressing a viewpoint. It is a fact-based or objective task. However, the ACT will provide a prompt that also requests your opinion on the subject.
Pros and Cons of SAT vs ACT
Standardized testing has many benefits and drawbacks, with the two main college entrance exams, the ACT and the SAT, each providing unique benefits to pupils. But which examination is most appropriate for your child? What are the Pros and Cons of SAT vs ACT?
AdmissionSight has prepared an SAT vs. ACT exam pros and cons below to assist you and your family in selecting the test that will best prepare them for submitting an application to the school of their choice.
SAT Pros and Cons
When deciding whether or not to take the SAT, there are both benefits and drawbacks to think about:
Pros of the SAT
accepted by all colleges and universities in the United States. (Some colleges may need this.)
possibly used to decide who qualifies for a certain scholarship.
Higher acceptance rates historically may increase your chances.
Students who are better at math may be favored.
an exam that is learnable; you can prepare for it and get better results.
Cons of the SAT
The SAT is not the only indicator of a student's success or preparation for college.
SAT test results might easily be given an excessive amount of weight.
The scores for each section are determined differently. (The SAT's final math score accounts for 50% of the overall score.) (The SAT's final math score accounts for 50% of the overall score.)
Strong authors might not want to take this test.
ACT Pros and Cons
Selecting the ACT as your standardized test for college applications has both benefits and drawbacks.
Pros of the ACT
accepted by all colleges and universities in the United States.
ACT test questions are thought to be shorter and clearer than SAT test questions.
The ACT test has equal weights for each part.
scored only on correct responses (no penalty for guessing).
Which test results you transmit to colleges is up to you.
may reward students who are better writers. (The optional essay component may be advantageous for accomplished authors.)
Cons of the ACT
not a reliable indicator of success or preparedness for college.
For children who have higher arithmetic skills, this test might not be the ideal option.
has more questions than the SAT, but with a shorter time limit.
includes a separate scientific test component that may call for additional research and preparation.
Do colleges prefer the ACT or SAT?
The quick answer to the query: Do colleges prefer the ACT or SAT? is NO. In 2021, all universities will accept both the ACT and SAT for admissions purposes and will not make any distinctions based on the exam that candidates take.
The main reason why people believe a college favors one exam over another is that it normally receives more of one test than the other. The tests' geographical focus is typically to blame for this. Nearly 50% of college students who participated in the 2018 American Freshman Survey attended a school that was fewer than 100 miles from their home.
This implies that a college will mostly obtain test results based on how well-liked the ACT or SAT is in the area. For instance, the majority of students applying to the University of Nebraska will submit their ACT results. This is due to the ACT's requirement in Nebraska and its widespread use in neighboring states. The University of Nebraska will not, however, give preference to applicants who submit ACT results over those who submit SAT scores.
ACT vs. SAT: Which should I take?
"Which exam do I prefer?" "ACT vs. SAT: Which should I take?" This is a better question to ask than which test a particular college prefers. Although the examinations are comparable from the perspective of universities, they do differ in certain important ways.
Four areas make up the ACT: English, Math, Reading, and Science. Since the SAT doesn't have a science portion, it is clear that the science section makes a significant difference between the two exams. In addition to memorizing arithmetic concepts, the ACT places a greater emphasis on geometry than the SAT.
The SAT
Compared to the ACT, the SAT has fewer questions but more time. The questions are usually more difficult, though. There are two math sections rather than a science section. Because of this, the SAT's math section accounts for 50% of your overall score, as opposed to the ACT's 25%.
It makes sense for the majority of students to take both the ACT and SAT at least once. You can now decide which you like most. After taking both, think about your skill set and choose where to put your time. Ideally, you should retake either test at least four times—twice in junior spring and twice in senior fall. Allow yourself enough time to retake either exam. Even a few extra points on your score can have a significant impact on the scholarships you are awarded!
Your familiarity with each exam's material will determine which is easier, the SAT or the ACT. In conclusion, students who are strong in arithmetic and desire more time to answer problems may find the SAT to be simpler. The ACT might be a better choice for you if you consider yourself a science nerd who enjoys reading and can manage time pressure effectively.
Since neither test is typically preferred by colleges, the final decision is yours. If you're still unclear about which test is best for you, think about taking practice SAT and ACT exams to find out which one you perform best on.
Make sure to study hard for both the SAT and the ACT to give yourself the best chance of getting a high score. On top of that, AdmissionSight can also guide you throughout your college preparation journey. Book an initial consultation with our experts to start.