Scholarships at Caltech
It is widely acknowledged that the California Institute of Technology is one of the very best universities in the entire globe. Additionally, excellent students may be eligible for one of the generous scholarships at Caltech.
The vast bulk of the financial assistance that is provided to undergraduate students at Caltech comes in the form of grants. To put it another way, grants are a form of "gift aid" because they do not need to be repaid or earned. As a consequence of this, grants are the most advantageous type of financial assistance.
Because Caltech does not have a merit assistance program, eligibility for grants and scholarships at Caltech is dependent solely on a student's financial need. Undergraduate students who submit a completed application for financial assistance will have their names put into a pool to be reviewed for scholarships and grants offered by both Caltech and the federal government.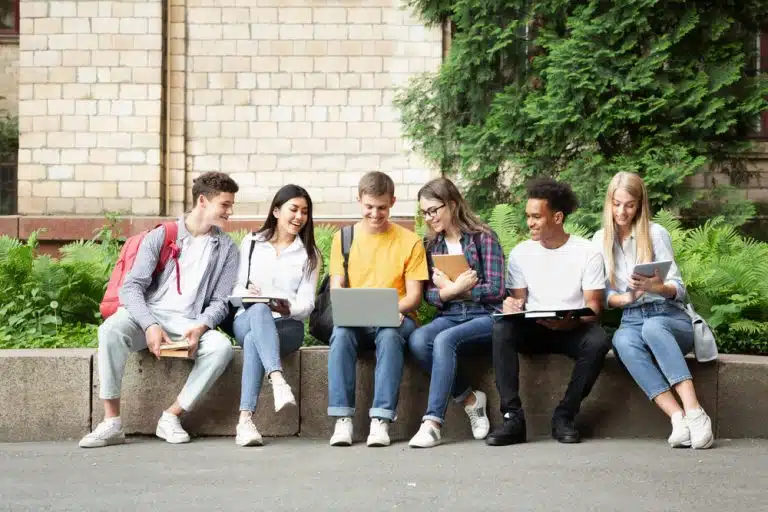 Additionally, grants can be obtained through state governments; however, the application process varies greatly from state to state.
Can you get a Full Scholarship to Caltech?
Can you get a Full Scholarship to Caltech? Undergraduate students at Caltech can only get financial aid based on their demonstrated needs. Undergraduate students will not be eligible for any merit-based scholarships at Caltech since it is not offered by the institute.
Undergraduate and graduate students can, however, get financial assistance in the form of grants from the government, private groups, and the university.
Scholarships based on academic achievement are given out to graduate students at Caltech. The university estimates that around 98% of students enrolled in graduate programs are awarded one of these scholarships.
The current annual net price at Caltech is $24,760.00, and it is highly expected that this cost, along with those at other schools and universities in the United States, will continue to rise.
Scholarships at Caltech can be an essential component in lessening the overall expense, and there are a variety of strategies to offset the sharp increases in the cost of college tuition. Each student at Caltech receives an average of $14,350 in scholarships and grants, which can assist reduce some of the financial burden associated with attending the institute.
However, the vast majority of families will have to look for alternative sources of money in order to close the remaining gap in their tuition payments. A student at Caltech should expect to pay an annual tuition fee, as well as charges for housing and a food plan. These costs may be significantly greater if the student chooses to reside in the Pasadena area, as housing and meal plan prices tend to be higher there.
52% of full-time students are eligible for grants from either local or institutional sources, and the average grant amount is $41,408. In addition, 14% of students are recipients of government subsidies, with an average award of $6,868.00 per recipient.
The statistics are discouraging, and in all candor, they are for the vast majority of typical American families. Students attending the California Institute of Technology are eligible for a wide variety of scholarships, the purpose of which is to make it easier for them to pay for their education.
There are a variety of scholarships at Caltech available, some of which are offered solely by Caltech, while others are open to students attending Caltech but are not limited to those attending the California Institute of Technology.
What are the Scholarships at Caltech?
What are the Scholarships at Caltech? Scholarships at Caltech are financial aid grants that come from the institution itself or from funds that have been endowed specifically for that purpose. There is no set amount that you should anticipate receiving in the way of scholarships, in contrast to the amounts that can be borrowed and earned through the Work-Study program.
Your demonstrated financial need will fully determine how much of a reward you will receive. Scholarships at Caltech can be renewed annually; however, the amount that you receive may vary in subsequent years depending on the severity of your financial situation.
Named Scholarships
Gifts that the university has been given are the source of some of the funding for financial aid at Caltech. Scholarships in the name of the fund's donor are given out to deserving students.
The majority of named scholarships at Caltech are awarded based on financial need, although some also take into account academic achievement. If you demonstrate a significant financial need and are qualified according to the requirements of one or more specific scholarships, you will be considered immediately for those scholarships.
If you are awarded any named scholarships, those funds will be used to offset a part of the scholarships at Caltech you have been awarded. If you are the recipient of a named award, you may be required to send a letter of gratitude to one or more of the individuals who made the scholarship possible.
A significant number of benefactors have been long-time friends of the Institute, and they take great interest in learning about current student life at Caltech.
Outside Scholarships
Gifts in the form of scholarships are given out by organizations and companies that are located on the outside. External scholarships are very much like grants in that they often do not need to be repaid and do not need to be earned via employment. Scholarship programs have different application processes, award amounts, and eligibility requirements, so each one is unique.
As part of the package of financial aid you could get, you could be eligible for work-study as well as loans. These forms of financial assistance are known as "self-help" aid since the recipient is responsible for either earning or repaying the assistance they get.
Your outside scholarships will be used to replace the funds from your Work-Study and loan programs. Because of this, the amount of money you will need to earn while in school or pay back once you graduate will be reduced (or possibly eliminated).
Amgen Scholars
A national program with the objective of expanding the number of research opportunities available to students who are dedicated to pursuing careers in the scientific fields.
Students who are traditionally underrepresented in STEM disciplines and students who attend schools with limited options for undergraduate research are both eligible for research opportunities that Caltech is committed to providing.
American Chemical Society (ACS)
The American Chemical Society (ACS) provides financing for projects that improve the chemical sciences in the areas of education, research, and community service. The award programs of the American Chemical Society (ACS) both encourage and recognize outstanding accomplishments in chemistry.
Scholarships and fellowships offered by the ACS provide financial assistance to students so they can pursue exceptional learning and professional development opportunities, as well as advance their research and academic pursuits. Students who are interested in careers in chemistry, biochemistry, chemical engineering, chemical technology, as well as teaching.
Coca-Cola Scholars Program
Students who are currently enrolled in their senior year of high school are eligible to apply for the Coca-Cola Scholars Program scholarship, which is a merit-based scholarship. Students are honored for their leadership and service abilities, as well as their dedication to having a substantial positive effect on both their schools and the communities in which they live.
To date, the Coca-Cola Scholars Foundation has awarded over $78 million in educational support to more than 6,600 Coca-Cola Scholars through its 34th class, which will graduate in 2022. Each year, 150 students are chosen to win this $20,000 grant and be named Coca-Cola Scholars. In March of 2023, the members of the 35th class will be selected.
American Council of Engineering Companies
Students enrolled in engineering and land surveying programs across the state of California who meet the requirements for an ACEC California scholarship might receive up to $60,000. The highest prize for an undergraduate student in the upper division is $10,000, and the highest award for a graduate student is also $10,000.
It is possible that some applicants from the Riverside/San Bernardino, Orange County, Los Angeles, and San Diego regions could be eligible for up to $50,000 in additional awards from their respective local ACEC California Chapters on the basis of the location of their school, where they currently reside, and where they were born.
BMO Financial Group/Lime Connect
Students with disabilities who are currently enrolled in undergraduate or graduate programs in the fields of business, computer science, engineering, mathematics, or physics, or a discipline that is related. The chosen beneficiaries will receive either $10,000 USD (if they are students in the United States) or $5,000 USD (if they are students in Canada) to help fund their ongoing academic endeavors.
Asian Pacific Community Fund
Scholarship programs are something that APCF is proud to offer annually in conjunction with local contributors in order to provide students with financial assistance as they pursue higher education. A review committee chooses the beneficiaries of scholarships through a competitive process.
Criteria that are taken into consideration include academic excellence, community involvement, leadership skills, and a recommendation from a mentor.
A significant number of its scholarship programs are geared toward assisting young people from low-income families, and several of its scholarship programs encourage students to pursue their education close to home at a community college or state university.
College Women's Club of Pasadena
Since 1921, the College Women's Club of Pasadena has been encouraging women to pursue higher education and has given more than $1,250,000 in scholarships to deserving women attending colleges and universities in the Pasadena area. There is a range of $2,500 to $5,000 for each award.
Students of the female gender are enrolled in an undergraduate program at full-time status and are either entering their junior or senior year or are enrolled in a graduate program at full-time status. Applicants are required to have a grade point average of 3.0 or more and either be citizens of the United States, permanent residents, or DACA recipients.
Google
Students who are majoring in computer science or are interested in the field have access to a number of scholarship programs made available by Google. Students have the opportunity to investigate student scholarships as well as travel scholarships, both of which are intended to encourage students to pursue professions in technology.
Intel
The Intel Growing the Legacy Scholarship Program is made possible thanks to the generous support of AISES and our partnership with Intel Corporation.
Students who are pursuing a STEM degree at either the undergraduate or graduate level are eligible to apply for one of the scholarships that range from $5,000 to $10,000 and are sponsored by Intel. Awardees are strongly encouraged to submit fresh applications each year, even though the Program does not automatically renew itself.
Pat Tillman Foundation
The Pat Tillman Foundation seeks out exceptional military service personnel, veterans, and spouses and provides them with educational scholarships, chances for lifelong leadership development, and membership in a varied, international network of high-achieving mentors and peers.
Scholars from this institution are leading the way in a variety of sectors, including medicine, business, public service, science, technology, engineering, and education, as well as the arts and humanities.
What are the Caltech Scholarships Requirements?
What are the Caltech scholarships requirements? The procedure for applying for financial aid is different for everyone because it depends on your specific situation. However, in order to be considered for financial aid or scholarships at Caltech, prospective students are required to submit not just the Free Application for Federal Student Aid, more commonly known as the FAFSA, but also the CSS Profile.
Students should submit their FAFSA applications as soon as they are able when the application window opens on October 1st. Because the FAFSA uses information from the prior year, you do not have to wait until the end of the year to use the information from the last year.
Your demonstrated financial need will be met in full by Caltech through a variety of grants that together make up what is known as a financial aid package. A typical aid package will include financial assistance in the form of grants and scholarships at Caltech, work-study jobs, and student loans.
Want to learn more about scholarships at Caltech? You've come to the right place. At AdmissionSight, we have over 10 years of experience guiding students through the competitive admissions process.
AdmissionSight can help you put your best foot forward when applying to college. Contact us today for more information on our services.