Scholarships at Stanford
Scholarships at Stanford University are the primary source of funding used to assist students in meeting their educational costs. Donations from private individuals and businesses are the primary sources of funding for many university scholarship funds. The CSS Profile is used to evaluate an applicant's level of financial need and determines whether or not they are eligible for one of the many scholarships offered by Stanford University.
You might find it interesting to learn that financial aid at Stanford University is not primarily in the form of merit scholarships but rather is based on a student's demonstrated financial need.
Also, each University department has its own respective scholarships at Stanford being offered to its students, and this includes students from other countries who are attending the university. To name a few examples: the Stanford Merit Scholarship, the Stanford Need-Based Scholarship, the Stanford Athletic Scholarship, etc.
Can you get a Full Scholarship to Stanford?
Can you get a full scholarship to Stanford? More than eighty percent of students at Stanford University get some kind of financial assistance from a range of different sources. Over 55% of students receive aid from Stanford itself, which may include athletic scholarships, and over 48% of students will receive a need-based university award.
If you are concerned about the high cost of tuition, you should know that there is a good chance that a scholarship or financial aid package will ease at least some of the cost of attending college or university.
The determination of eligibility for scholarships at Stanford is based on a student's demonstrated need, which is determined by a comprehensive review of the applicant's present and anticipated monetary situation. This covers things like the expected contribution from your family, your dependency status, and a variety of other factors. If the school believes that you will not be able to fulfill the student budget, then they will provide scholarships, grants, and other financial resources to other students or recommend that you apply for them.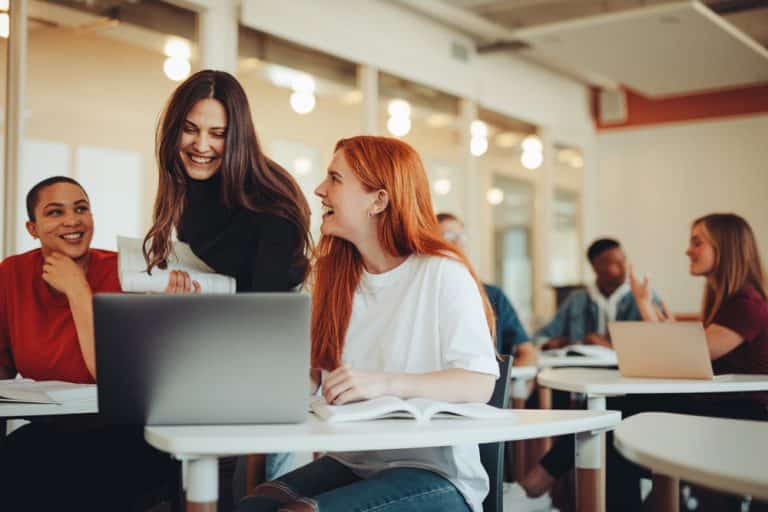 Freshmen at Stanford University receive an average need-based grant worth 58,494 dollars, but prospective students should be aware that the university, like many other top colleges, does not dole out merit scholarships. Scholarships awarded on the basis of merit recognize students' achievements in a variety of areas, including academics, creative talent, and other areas of interest.
Scholarships at Stanford University are given out only on the basis of a student's financial need; students who have excellent grades or other academic achievements do not earn rewards.
Having good grades and exhibiting academic achievement are two things that can boost your chances of being awarded extra scholarships at Stanford, so keep those in mind. In the case of the Knight Hennessy Scholarship Program, for example, there may not be a minimum grade requirement; however, maintaining strong grades throughout your degree program may boost the likelihood of your application being accepted.
What are the Scholarships at Stanford?
What are the scholarships at Stanford? Students at Stanford come from all over the world and the United States, bringing with them a wide range of life experiences, cultural perspectives, and historical contexts. Since the university's founding in 1891, Stanford has been committed to addressing significant issues and educating its students to assume positions of leadership in an increasingly complicated world.
Scholarships at Stanford are available to students residing in the United States or elsewhere in the world who are working toward earning a bachelor's degree, master's degree, MBA, fellowship, or postdoctoral fellowship at the university. In total, 2,144 students will be admitted to Stanford, and the financial aid program will be expanded.
University Scholarship
The Stanford scholarship is the principal source of cash that is utilized to help students in satisfying their obligations to cover the costs of their education. Donations from private individuals and businesses are the primary sources of funding for many university scholarship funds.
The College Scholarship Service (CSS) Profile is used to evaluate an applicant's level of financial need and determines scholarship eligibility based on that evaluation. Your eligibility for an individual scholarship at Stanford is determined by taking the total student budget and deducting from it the amount that we expect you and your parents to contribute toward covering the costs of your education, as well as any additional federal or state award funding.
Federal Grants
Undergraduate students at Stanford are qualified to apply for financial aid from the federal government in the form of the Pell Grant and the Supplemental Educational Opportunity Grant.
The information given on the FAFSA is used to establish a candidate's eligibility depending on their level of financial need. When determining whether or not to provide you with financial aid, Stanford will automatically take into account whether or not you are eligible for federal grant monies.
State Grants
The Cal Grant program helps a significant number of students who are residents of California attend Stanford.
You are required to submit both the Free Application for Federal Student Aid (FAFSA) and the Cal Grant GPA Verification Form by the state's deadline of March 2 in order to be considered for the Cal Grant program. Students who do not have a lawful immigration status and who are unable to fill out the FAFSA should submit an application under the California Dream Act.
Outside Scholarships
Obtaining outside scholarships is another approach to cover a portion of the Student Responsibility portion of your financial aid package that you will be responsible for paying. External scholarships can be included dollar-for-dollar toward satisfying your Student Responsibility requirement if you choose to do so.
If you are currently earning a scholarship from Stanford and also get scholarships from other institutions that add up to a sum that is greater than your Student Responsibility, then your eligibility for need-based scholarships will be decreased.
Scholarship for UGs in Semiconductor/Nano Fields
The Breakthrough Technologies Scholarship is now available to applicants through Critical Systems. Students currently enrolled in their third or fourth year of engineering or science who are planning to pursue a career in the semiconductor industry or a field closely related to it, such as nanotechnology, microelectromechanical systems (MEMS), solar photovoltaics (PV), thin film, or any other advanced technology will be eligible for this scholarship.
At the moment, there are two scholarships that are given out on a yearly basis: one Summer Award and one Winter Award. In addition to any other forms of financial assistance or scholarships, the goal is to assist those students in meeting the financial requirements necessary to continue their education toward the completion of their degrees.
Cargill Scholarship Application Open
The Cargill Global Scholars Program is a one-of-a-kind scholarship and enrichment program that lasts for two years and offers college students from the United States financial assistance, mentoring, and the one-of-a-kind opportunity to travel abroad to participate in two leadership development seminars, where they will meet other Global Scholars from Brazil, China, India, Indonesia, and Russia.
Students currently enrolled in their first and second years who have already shown exceptional academic accomplishment and have the potential to become leaders are urged to apply.
Influenster's 2020 Women in STEM scholarship
As a technology firm that is run by women, Influenster has a responsibility to promote the advancement of women working in related industries and to make opportunities available to support and enable the next generation of female business leaders.
Because of this, we will be giving away five scholarships, each worth $1,000, to five exceptional female students studying a technical field of study either at the undergraduate or graduate level who are attending school full-time.
What are the Stanford University Scholarships Requirements?
What are the Stanford University scholarships requirements? You and your family may be apprehensive about the hefty expenditures of a Stanford education while you are considering applying there. The Office of Financial Aid is prepared to assist you in any way it can.
Stanford sees you (the student), your family, and the university as partners in the process of funding your educational expenses, and we think of it as a collaboration. The financial assistance program at Stanford University is intended to ensure that your family's current financial situation will not preclude you from enrolling at Stanford University.
Not only does the family's level of income play a role in determining eligibility for scholarships at Stanford, but the size of the family, the number of family members who attend college, and the family's assets are all taken into consideration. This explains why certain applicants at a certain income level may not be eligible for assistance even though they have submitted their applications.
Want to learn more about scholarships at Stanford? You've come to the right place. At AdmissionSight, we have over 10 years of experience guiding students through the competitive admissions process.
AdmissionSight can help you put your best foot forward when applying to college. Contact us today for more information on our services.