Should I take a Gap Year?
The transition from one stage of life to the next can elicit a wide range of feelings: it can be scary, it can be confusing, and it can be exciting all at the same time. The transition from high school to college, as well as the transition from college to the working world, represent their own unique journeys.
The one thing that has become increasingly obvious, however, is that there is no "right thing" to do after finishing high school or college; there is no "right way" to go about doing it. It is a time to go out and discover new things and educate yourself about the world around you.
In line with this, you might have considered taking a gap year after graduation, or you might have at least heard of this option. As a result, you may be asking yourself– Should I take a gap year?
After graduating from high school, many students are opting to take a gap year before enrolling in college. This trend is being encouraged by a growing number of educational institutions. There are even advocates who believe that all students should be required to complete a gap year, also known as a year of service prior to enrolling in college.
The question now is, what exactly is a gap year? What are the advantages and disadvantages of taking a gap year? Should I take a gap year?
What is a gap year?
Taking a year off, typically after graduating from high school but before enrolling in college, is what's known as a gap year. You would start college the fall after you graduated high school rather than the fall immediately following your graduation from high school.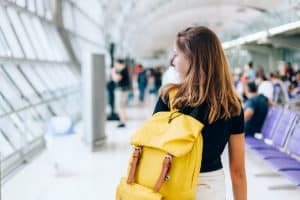 The purpose of a gap year is to provide students with an opportunity to take a break from their studies. Discovering who they are and giving some thought to the kind of education and profession they want to pursue during this time.
What are the different kinds of a gap year?
Before you answer the question, "Should I take a gap year?" It is best if you are well aware of what are the different kinds of a gap year that you can take.
There are many possible configurations for a gap year. You could, for instance, get a job, participate in an internship, offer your services as a volunteer, or go on a trip. You have the option of participating in these pursuits on your own or as a part of a gap year program.
Here are the four different kinds of gap years:
Immersion Gap Year
During an immersion gap year, participants spend an extended period of time immersed in the culture of a foreign country. Typical activities during this time include living with a host family in another country, attending language classes, and participating in traditional cultural activities and rituals. You will be challenged to step outside of your comfort zone and given the opportunity to gain first-hand knowledge about the ways in which people in other parts of the world live.
Volunteer Gap Year
During a gap year spent volunteering, the focus is on making a positive impression not only on the places you go but also on the people you meet. This kind of gap year gives you the opportunity to investigate areas of interest that you otherwise might not have the chance to investigate.
There is a wide variety of volunteer opportunities available, including but not limited to sustainable agriculture, graphic design, and economic development. Volunteer gap year programs provide participants with the opportunity to gain new skills, experience diverse cultures, and work alongside a local community all while volunteering their time.
Personal Gap Year
Even though you might be able to work together with other groups that share your passions and interests in order to devise a more specific plan for your time off, a personal gap year is something that only you can create. You could use your time to start the food blog you've always dreamed of starting, curate your Instagram account to reach the status of an influencer, or share the joy of your favorite hobbies by becoming a guitar instructor or a soccer coach.
Academic Gap Year
Exploring different universities and majors is a common activity for students who take a year off between high school and college to take a gap year. These programs are typically provided by academic institutions such as Oxford and RMIT University, and they give you the opportunity to enroll in engaging classes at the college level, frequently in a cultural environment that is new and exciting.
Academic gap year programs are a fantastic option for students who wish to maintain their level of educational rigor even while on break from school. They are also suggested to students who want to investigate their academic interests in greater depth without feeling the pressure of having to choose a major.
Why do students take a gap year?
You are not alone with the question, "Should I take a gap year?" in mind. A lot of students are also wondering why it can be beneficial for them to take a gap year.
According to the results of one survey, the top two reasons students gave for taking a gap year before college was to recuperate from academic burnout and to gain a deeper understanding of who they are.
A gap year not only provides you with the opportunity to refresh and realign your priorities, but it also gives you the freedom to discover more about who you are on your own terms.
As a result of research done on the advantages of taking a gap year, many prestigious educational institutions, such as Harvard University, New York University, and MIT, now strongly recommend that their students do so.
Many educational institutions even give admitted students the option to postpone their enrollment for one academic year in order to fulfill their gap year requirements.
Some educational institutions go even further and provide students with opportunities to participate in university-sponsored gap year programs. As an illustration, Princeton University provides first-year undergraduates with the opportunity to participate in a free-of-charge community service program that lasts for nine months.
What are some things I can do during a gap year?
A student has many options for how to spend their gap year, including the following:
When you are not enrolled in school, it is much simpler to put away money every month for college if you have a job.
You have the unique opportunity to take on a large volunteer opportunity when you do not have a career or a college path looming, and you will even find that there are volunteering gap year programs designed specifically for youth who are in your position. Volunteering is a great way to spend your gap year.
Seeing the world for yourself during your gap year, you will have the opportunity to travel and experience the world for yourself. This could be done as part of a volunteer program or simply for fun.
Obtaining more life experiences and developing some essential adult skills that will serve you well throughout your time in college and when you first begin your career. The value of this personal growth cannot be overstated.
Who should consider taking a gap year?
Who can and who cannot take a gap year is completely up to their own discretion. Although the majority of programs are designed for students who are either about to start college or have recently graduated, people choose to take gap years at all stages of their lives.
When should I take a gap year?
The majority of students either wait one year between high school and college enrollment or wait one year after graduation from college before entering the workforce. However, gap years are for anyone who is in between significant life stages, regardless of whether or not those stages are academically related.
It is important to keep in mind that a gap year does not necessarily have to last for an entire year. You can choose to take a gap year that lasts for a month, a semester, or even just a few weeks.
Where should I take a gap year?
For those considering taking a gap year, there are literally hundreds of different programs to choose from all over the world. We strongly suggest that you begin by reading up on the histories and customs of various nations and cultures that pique your interest. A gap year should be arranged in a manner that caters to your interests and allows you to discover whatever or wherever you feel drawn to.
What are the advantages of taking a gap year?
The purpose of gap years is to help students gain some insight into their own personal skills and goals so that they can enter college having already determined the appropriate career path for them.
In addition to this, it provides perspective by releasing the student from the obligations of tests and papers to write, which enables them to think more deeply about their aims. The decision to take a gap year comes with a number of advantages, including the following:
1. Acquire prior professional experience
If you were a very active student in high school, there is a good chance that you did not have much time to work during the school year, at least not in a capacity that even remotely resembled a career. Taking a year off between school and starting a career allows you to gain valuable work experience. Your previous professional experiences can be of assistance to you in determining whether or not the career path you are contemplating will be a good fit for your personal life experiences, goals, and skills.
2. Take a rest in order to recharge
You have recently completed at least twelve years of formal education. Have you considered taking a break before engaging in the next four (or more) challenges? Recharging your educational batteries through activities like this can be very invigorating. Taking a gap year between high school and college gives you the opportunity to revitalize yourself after the rigors of your time spent in high school.
3. Explore opportunities
Outside of school, there are a lot of different experiences to be had in life. You might have the opportunity to go on trips, discover new places close to where you live or interact with people who are outside of your typical social circle. These are the kinds of experiences that are valuable in a way that is distinct from the value of classroom experiences, and it is worthwhile to have them.
4. Acquire new skills for everyday life
You will pick up new life skills in tandem with the various new experiences that come into your life. Learn how to manage money and time, how to cook, how to keep a house or apartment clean, and how to get around in your community by using your gap year to do these things. If you have some experience in these areas of life before you head off to college, you will find that the transition to college life is much less overwhelming for you.
5. Find other ways to make money
You will have the opportunity to work full-time hours if you take that additional year off before starting college. This enables you to earn additional money, which you can then use to pay for your college tuition and any other associated costs. Because you are not constrained by the requirements of a school schedule, you are free to accept any and all opportunities for work that come your way.
What are the disadvantages of taking a gap year?
Not every student will benefit equally from delaying their entry into college by taking a gap year. It is possible that your educational plans will be derailed, making it more difficult for you to get back on track. Before deciding to go ahead and do this, you should weigh the potential disadvantages, as follows:
1. The transition back to school might prove to be more challenging
You have already started living your life in "school" mode. It may be challenging to get back into the swing of things after taking a leave of absence of one year. As you take a year off from school, it's possible that your learning abilities and study habits will suffer. This is a consideration you ought to give some thought to if you do not feel an overwhelming enthusiasm for the field of education.
2. Feel behind your peers
When you return to school after taking a year off, you will find that some of your classmates are already one year further along than you are. It's possible that you're one of the older first-year students in your class. This is not an issue for the majority of the students. It is less of a problem now due to the increased number of adult learners in the current college landscape, but you should still think about whether or not you will feel left behind if you are a year behind everyone else who graduated high school with you at the same time.
3. Lost Momentum
After graduating from high school, you have a head start. You can't wait to take advantage of the many educational opportunities that will be available to you in college. You run the risk of losing that forward momentum if you take a year off to work. Thankfully, the research indicates that ninety percent of students who take a gap year end up enrolling in college, which means that lost momentum is not necessarily a huge problem for these students.
4. Expensive
Working during one's gap years allows for the generation of income. The cost of taking a gap year to experience life by traveling and having new adventures can add up quickly. Make sure that you are going to make the most of your time off and that you will be able to afford the kinds of things you want to do during your gap year.
5. Requires Planning
Planning is going to be necessary for your gap year, especially if you are going to be doing any kind of traveling. If you do not make time for planning, you will end up squandering the opportunities that are presented to you during your gap year. If you decide to take a gap year, it is imperative that you make the most of the opportunity.
Should I take a gap year?
There are some people who should not take a gap year. Even though they are widespread, gap year programs and overseas travel often come with hefty price tags. Before deciding whether or not to take a gap year, you should give some thought to the impact that it might have on your finances.
The kinds of activities that you intend to participate in during your gap year are another important factor to think about. It is highly recommended that before beginning your gap year, you have a clear idea of the things you wish to learn and explore.
Consider asking yourself: "What are some goals I want to achieve before I start college?" What are some things that you can only do now but won't have time for when you're in school?
Even though it is permissible to spend some of your gap year relaxing and taking a break from school, especially at the beginning of your gap year, you should make every effort to avoid spending the entire year feeling unfocused and aimless.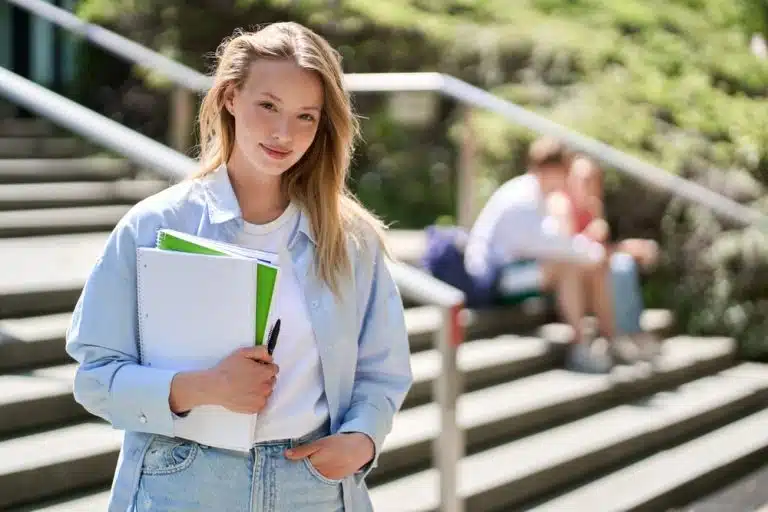 On the other hand, if there are certain aspects of life that you feel you are missing out on before beginning your professional life, you should consider taking a gap year. When you first start college, it might be difficult to incorporate those experiences into your schedule.
If you are not going to plan your gap year very carefully, you should not take one. You will be squandering a year in which you could have been attending school.
If you need to earn some money to help pay for your college expenses and have a job opportunity lined up, you should consider taking a gap year before you enroll in college. There is absolutely nothing wrong with devoting some of your free time to saving money in this manner for college.
Last but not least, if you are thinking about dropping out of school completely, you should not take a gap year because it may throw you off track enough that you will decide to forego further education.
Finding the right college to attend after high school is essential, regardless of whether you take a gap year or enroll immediately after graduation. Over the past decade, AdmissionSight has become an industry leader in helping students gain admission to selective institutions around the world through a private consulting program and test tutorials. We have one of the best success rates in the business, with 75% of our students being accepted to Ivy League institutions. Please feel free to contact us right away to schedule your preliminary consultation.