Social Life at Berkeley
Social Life at Berkeley
How is student life at Berkeley?
When asked, "how is student life at Berkeley" many would say it is mostly focused on student groups and clubs, sporadic events and guest lecturers, and trying to figure out your place in all of that. But aside from studying, students ought to enjoy and hang out with other people while doing what they love, and that is when the social life at Berkeley comes in. Continue reading while AdmissionSight discusses below the things that every student, and of course, you, too, as a potential student, can do to enjoy life at Berkeley.
Academics
At Berkeley, this is and ought to be the first focus for all students. It is essential to maintain at least a 3.0 so that the student can expect to find employment following graduation. Never forget that getting skills and experiences in college will help you land your first job.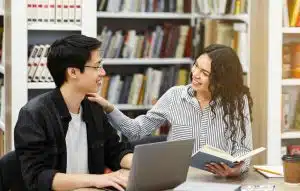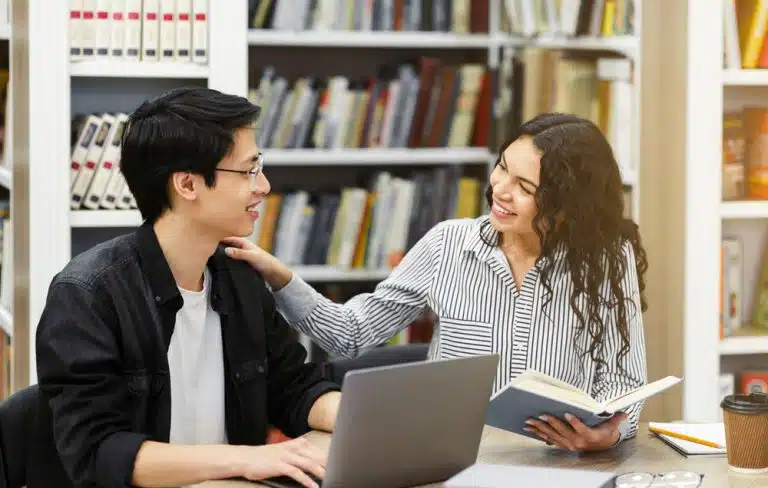 Are there student groups and organizations at Berkeley?
Are there student groups and organizations at Berkeley? Yes, there are and as there are and may be any organizations or clubs that exist, these will make up an additional 25%. Examples include the Asian American Association, a club where students primarily of Asian descent participate in enjoyable activities. Another example is the Cal band, which is well-known for its appearances at football games and on Cal Day. Student volunteer organizations like the Berkeley initiative would make up the third.
Additionally, there are many leadership chances and responsibilities when joining a club; therefore, it is advisable to exercise prudence and try to get involved in as few groups as possible or decide which ones aren't as crucial because it is simple to become overburdened.
Events/Special Guests
The clubs will host free pizza and sushi events, including info sessions for prospective employers. There will be dance socials and speakers who are well-known in their fields as guests. This will likely take another quarter of the period, during which time the student's life will be enhanced by interesting and enjoyable events. Students will get knowledge and expertise from business founders and Nobel laureates.
Discoveries and Goals
Although it will be quite simple to become lost in any of the three aforementioned topics, one thing to try to take away from the hectic and exciting experiences of student life will be to identify likes and dislikes, to try and have fun while figuring out what to do in the following 5 to 10 years. But because of all the student life events that will occur at Berkeley, there will undoubtedly be a feeling of success at the end of the day.
Long-lasting friendships will be formed, and that particular someone might even be one of them. Many people will share comparable experiences that they will take with them into the professional world following graduation. Fellow alumni frequently bump into one another while sporting Cal apparel and shouting "Go Bears!" since they both have firsthand knowledge of Berkeley college life.
What are the things that students can do near Berkeley?
What are the things that students can do near Berkeley? Students will say that boredom does not exist here and that there's so much to do and visit when it comes to social life at Berkeley. AdmissionSight knows that they are not joking.
When you are a university student trying to juggle your social life with your studies, life can become pretty difficult. When you live in Berkeley, one of California's top college cities, it is extremely necessary to occasionally take a break, unwind, and enjoy being a young adult. Here are some of the top things to do in Berkeley, whether you're a full-time student seeking some entertainment or a casual visitor wanting to learn more about the area.
1. Sather Tower, Berkeley Campus
The Sather Tower also referred to as the Campanile, is a must-see while you are in Berkeley. With a height of 307 feet, this amazing tower ranks third among all bell and clock towers in the globe. John Galen Howard, the university's architect, drew his design cues from the actual Campanile tower in Venice.
It is situated on the campus of the University of California and is one of Berkeley's most well-known locations. You, together with your friends, can climb all the way to the tower's summit, 200 feet above the ground, to locate the viewing platform while enjoying the taste of the social life at Berkeley. One of the most stunning California sites to see is a 360-degree vista of Berkeley city as soon as you step onto the platform.
On the hour, the tower's bells ring, and three 45-minute recitals are held each day. The Campanile's regal appearance is a result of the use of Alaskan marble in its construction.
2. University of California Botanical Garden
While Berkeley is home to a number of famous botanical gardens, part of the excitement is strolling through one of the prettiest college campuses! As one of the top things to do in Berkeley, a visit to the University of California Botanical Garden is highly recommended.
This stunning botanical garden, which is situated on Centennial Drive, was founded in 1890 and contains 34 acres of ground covered with a remarkable variety of plants. Various plant species from the state of California, the Canary Islands, Eastern North America, Asia, Australia, and many other places are represented in the garden's various sections. There are more than 10,000 different species of plants, some of which are impossible to locate outside of the gardens and are rare and endangered species.
Enjoy the beauty of these flowers as you stroll leisurely through the grounds. The garden is divided into four areas, each with a few picnic tables, a garden shop, and restrooms. The University of California Botanical Garden is always a good choice if you're unsure of what to do in Berkeley. Are you enjoying this tour of the social life at Berkeley so far?
3. The Lawrence Hall of Science
Anyone gets the opportunity to learn something new at the Lawrence Hall of Science, where pleasure meets science. It was created in 1968 and named in honor of Ernest Orlando Lawrence, the first University of California student to earn a Nobel Prize. You can visit the Hall after spending some time admiring the plants and flowers at the Botanical Garden, thanks to its convenient location close by.
The Lawrence Hall of Science offers a variety of engaging activities, including exhibitions and some hands-on science projects for children of all ages. You can take a visit there to introduce yourself to the wonders of science. Forces that Shape the Bay, KidsLab, and an interactive planetarium that is regarded as one of the greatest in the world are a few of the permanent displays.
One of the best things to do in Berkeley, where there is no shortage of enjoyment, entertainment, and new discoveries, is to visit the Lawrence Hall of Science.
4. Tilden Regional Park
One of the three oldest parks in the District, Tilden Regional Park has been there for a while and is the location of many entertaining outdoor activities for both children and adults. The 2,079 acres of land include a golf course and a botanical garden in addition to 40 easy hiking trails. It is among the top things to do in Berkeley for East Bay tourists as well as students. After a hot day of park strolling, cool off at Anza Lake or have a picnic in the sunshine.
Families also enjoy visiting the park to take advantage of the many entertaining recreational opportunities, including the Herschell-Spillman Merry-Go-Round and the Tilden Little Farm, which is home to a variety of tiny animals, including sheep, goats, pigs, and rabbits. This type of
social life at Berkeley brings back the inner child in us.
In an effort to protect the Tilden Regional Park's natural beauty, there are also quieter locations for wildlife refuge. There are never any dull times in this lovely college town in California.
5. Telegraph Avenue
Going to Telegraph Avenue is one of the things that students can do in Berkeley. Telegraph Avenue is a popular hangout for University of California students wishing to socialize, shop, or simply grab a bite to eat. Telegraph Avenue is located just outside the university's gates.
Since the first telegraph wire was put in the area in 1858, Telegraph Avenue has had a very long history. As the years passed, it gradually changed into the Telegraph Avenue of today, a center of activity for University of California students.
You can find a ton of merchants, restaurants, bookshops, and other establishments here. The largest independent vintage record store in the world, Amoeba Music, is one of the most storied record stores in the world, and it is located on Telegraph Avenue. Rasputin Vintage Record Store is the other.
6. Berkeley Art Museum and Pacific Film Archive
The Berkeley Art Museum and Pacific Film Archive (BAMPFA) is a well-known tourist attraction in Berkeley and a popular spot for creative inspiration among artists. It ranks among the best things to do in Berkeley. Hans Hofman, an artist, initiated the official formation of the archive in 1963, and it began operations in 1970.
More than 20,000 works of art are on display at the Berkeley Art Museum and Pacific Film Archive, whose objective is to make the great artistic resources of the UC Berkeley campus accessible to the general public.
What sports are offered at Berkeley?
What sports are offered at Berkeley? If you're a student-athlete considering attending the university, the school offers the following sports as part of the social life at Berkeley:
Field Hockey
Football
Golf
Gymnastics
Lacrosse
Rowing
Soccer
Softball
Swimming & Diving
Tennis
Track & Field (Combined)
Volleyball
Water Polo
What traditions does Berkeley have?
UC Berkeley was established in 1868 and had a long history spanning more than 150 years. While many Golden Bears still follow some of these customs today, there are a number of campus superstitions that students may wish to be aware of.
What traditions does Berkeley have? Continue reading to learn about these customs and superstitions and to discover how many of them you have practiced (or, if you're a new student, what you might want to do)! If you want to know the complete list of Berkeley traditions, you can visit the official page.
Not stepping on the seal
Almost all Berkeley students are aware of one of the most infamous superstitions: What happens if you step on one of the three university seals at Memorial Glade? If you do, it is believed that you will not be able to get a 4.0 GPA, either for that semester or for your overall GPA at Berkeley. If you do manage to tread on the seal, you can try to mitigate the repercussions by giving the statue of a ball in front of the Campanile, known as 4.0 Ball, a kiss or rub for good luck.
Rolling down 4.0 Hill
Another well-known method by which students try to improve their luck is to do this before midterms or finals! Many students can be seen on campus during these times rolling down 4.0 Hill.
Yelling for Hugo
There are numerous theories as to how this custom started, but what we heard is that one UC president's dog escaped before exams. The president then made a guarantee that whoever located the dog would receive all A's on their upcoming exams. Most of the time, this custom is practiced in the dorms. They have definitely heard their fair share of students calling out for Hugo. A good number of other students pleaded with them to stop because it was finals week.
Walking under Athena
The Greek goddess of knowledge Athena is said to grant wisdom to those who pass beneath her at the Doe library entrance. She gives it to you but takes it back if you cross in front of her again. As a result, students frequently leave the library through the rear doors to retain what they have learned.
A special RRR Week melody
The school carillonist accidentally launched an end-of-semester tradition in 1930 by playing "The Hanging of Danny Deever," a somber melody, on the final day before finals started.
Hiking to the Big C
The trip to the Big C, which begins close to the Foothill parking lot, is a classic journey that practically all Cal students take at some point, whether alone or with friends or a Golden Bear Orientation group!
Going up the Campanile
Berkeley's close proximity to the Bay, which students can see from specific locations on campus like the Campanile, is one of its greatest features. A good time to visit is just before it closes so that the Bay is framed by the setting sun.
What extracurricular activities are available at Berkeley?
What are Berkeley's extracurricular activities, and how may its students participate? The University of California, Berkeley offers more than 1,200 clubs and organizations for students. These range from the student government to advocacy organizations, from the Peace Corps to conventional Greek life.
Berkeley students have the option to take part in as many student clubs as their interests, schedules, and academic pursuits will permit as part of their extracurricular activities. If they are unable to find an organization that suits their particular interests, students have the option of starting their own. In order to better serve the student body, new groups are constantly forming at Berkeley and established ones are changing. What extracurricular activities are available at Berkeley? They are the following:
Arts and Culture
Everywhere you turn in Berkeley, the creative community is bustling.
Berkeley Art Studio
For the past 40 years, the Berkeley Art Studio has served as a student-owned and university-run studio on the campus of the University of California, Berkeley. Both the general public and members of the UC Berkeley community, such as students, teachers, and staff, are welcome to attend the event. The studio offers classes in a range of artistic disciplines, including drawing, pottery, painting, graphic design, and photography (both digital and darkroom).
The Studio has a long history of offering students excellent art training that is offered by a knowledgeable group of professional working artists. It is a friendly and welcoming setting for learners and artists of all ability levels.
UC Choral Ensembles
An integral part of the musical culture of Berkeley is the UC Choral Ensembles, also known as UCCE. They have their main offices in the basement of the Cesar Chavez Student Center, which is situated on Lower Sproul Plaza, and are made up of nine distinct organizations. They offer students a variety of fun study and performance options, including the chance to hone their musical and vocal abilities and discover a wide range of musical genres.
Additionally, they give students the chance to hone their musical and vocal abilities. The UC Concert Ensemble performs music in a wide range of genres, including jazz, classical music, musicals, and Cal songs.
In addition to taking part in bigger events like the West Coast Showcase and Welcome Back to A Cappella, their ensembles perform in several smaller performances. If that weren't enough, several of their organizations also make it a weekly ritual to perform for passersby in Sproul Plaza.
Berkeley Music
Because they are so crucial to the department's overall success, participation in departmental performances is heavily encouraged for every single student. The Music Department regularly offers students the chance to enroll in a wide range of other performance-based classes in addition to the performance classes that are a part of the Music 140 series.
Student Musical Activities
The Student Musical Activities (SMA) department, which is a part of the broader Cal Performances organization, acts as a thriving hub for extracurricular music on the campus of the University of California, Berkeley.
The University of California Marching Band (Cal Band), UC Jazz Ensembles, and UC Choral Ensembles (UCCE) are all located at SMA. The UC Men's Octet, California Golden Overtones, Cal Jazz Choir, Perfect Fifth, UC Men's Chorale, UC Women's Chorale, Noteworthy, BareStage, and UC Alumni Chorus are a few of the groups that fall under this category. The Cal Jazz Choir and Perfect Fifth are two other groups.
With the social life at Berkeley, all kinds of people can experience the several dynamic and rewarding activities this institution has to offer. You will definitely find a place to belong at Berkeley and create lasting connections with one another. You can even foster a family bond with other students with similar backgrounds and interests as you. You can be one step closer to joining its active social life. Contact us and learn more about our professional consulting services here at AdmissionSight.