Social Life at Dartmouth
Does Dartmouth have an excellent social life?
Let us talk about the social life at Dartmouth by first determining the answer to "Does Dartmouth have a good social life?"
The school's ample size makes it simple for students to make friends and participate in extracurricular activities. Because the majority of floors in their campus housing have such an open atmosphere, you will likely find that your floormates become some of your closest friends.
Because there are so many different things to do on campus, it might be difficult to narrow down your options and decide what you want to do. There is always something you can do, whether it be paid employment or volunteer labor. The possibilities can be endless at Dartmouth. Regarding the quality of social life, students believe that it is excellent. Despite the fact that fraternities play a central role in the social scene, each student can still have a great time on campus.
In addition to its renowned academics and brilliant minds on its campus, the thriving social life at Dartmouth is to be expected at this institution as well. Students at Dartmouth know how to balance their academic and social lives.
With hundreds of student organizations available, you will often see lots of students engaged in enjoyable activities, and cultural and meaningful events within their groups and even with the entire campus. If you are eager to meet the amazing people at Dartmouth and are dedicated to entering the institution, our consulting services at AdmissionSight can help you survive its rigorous enrollment process.
What do students do for fun at Dartmouth?
What do students do for fun at Dartmouth? We've already talked about how student organizations, sports, fraternities, and sororities give students at this school seemingly endless ways to meet new people and make friends. In particular, the social life at Dartmouth can also be entirely up to you.
For instance, you are more than welcome to spend $5 each visit to the arts center to see a movie every other night if it is something that interests you, or you have the option of joining an a cappella group and devoting a significant portion of your time to singing with them.
In addition, you are free to spend every night of the week at fraternity houses, where you may experience enjoyable or even unusual activities. There are plenty of scheduled events going on all the time—different lecturers come to campus, and various musical artists visit and offer concerts, so there is no excuse for anyone to have a boring social life at Dartmouth.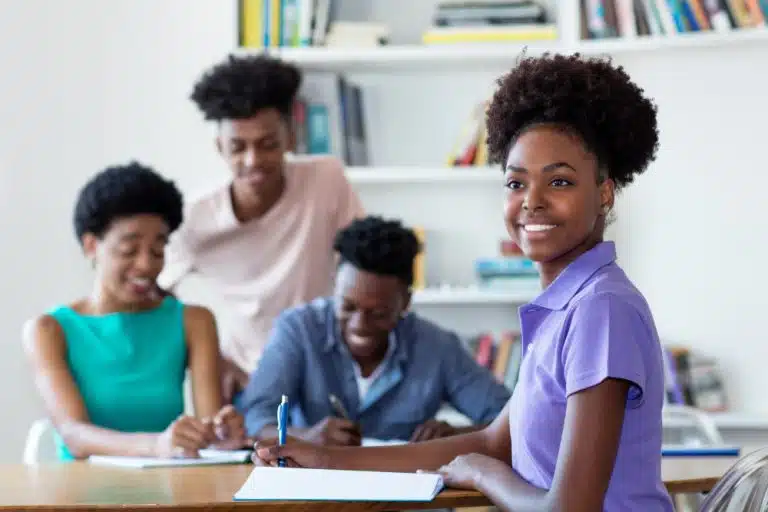 Hanover can be described as a small town, but there's no need to worry because there are a lot of things you can do at this place if you don't like being a part of huge organizations or fraternities, and sororities. The following are cool things you can find on campus that make the social life at Dartmouth more constructive.
Jewelry Studio
The jewelry studio can be found tucked away in the basement of the Hopkins Center for the Arts, also known as HOP, and it is accessible to students who want to learn how to produce their own jewelry. If you don't have a lot of expertise in producing jewelry, the team at the jewelry workshop is always willing to assist you in any way they can.
Ceramics Studio and Woodshop
The Ceramics Studio and the Woodshop are open to all students who want to learn how to create pots or build any kind of wooden contraption they can imagine. The Jewelry Studio is located in the same building as the Ceramics Studio. The one and only distinction here is that in order for students to be allowed to work in the woodshop, they are required to first undergo a safety orientation. Find success in creating your own room decorations or instruments at Woodshop.
Student Wellness Center
The Student Wellness HQ is located in Robinson Hall and features a massage chair, a bar, and other amenities. You can also look forward to a variety of free activities, including yoga classes, puppy-petting de-stressing sessions, a large quantity of free food, and wellness classes such as meditation and Koru Mindfulness. The Koru Mindfulness class is one that comes highly recommended by a lot of students because you can learn meditation techniques that you can practice on a regular basis.
The HOP
Students have straightforward and accessible access to a variety of leisure options because of the Hopkins Center for the Arts (HOP). There are always new plays, dance acts, a cappella concerts, improv groups, and movies being played for free or for an extremely low fee at the HOP. Students are the only people who are eligible to purchase tickets through the HOP, which makes it a fantastic opportunity to watch a performance by an artist or ensemble such as Yo Yo Ma or Leslie Odom Jr. at an unbelievably affordable price.
Housing Community Events
At Dartmouth, every community of student housing puts on some kind of event during the academic year, which makes the social life at Dartmouth more engaging, whether it is a talk by an intriguing guest, a free community supper, or an opportunity to learn a new art like making terrariums or painting pottery, or a way to relax and unwind like getting a massage.
In addition, they provide students with off-campus opportunities to participate in activities such as going to watch performances on Broadway or at sporting events in Boston, going skiing, or going to Six Flags for free. If you were hoping something would be on this list that isn't, see if your housing community can make it happen. The housing communities are relatively new to Dartmouth and are very open to hearing students' ideas for what kinds of events they should sponsor.
What traditions does Dartmouth have?
What traditions does Dartmouth have? It shouldn't be a surprise to hear that both current and former Dartmouth students still keep some traditions that have become part of the school's culture after hundreds of years of growth and change.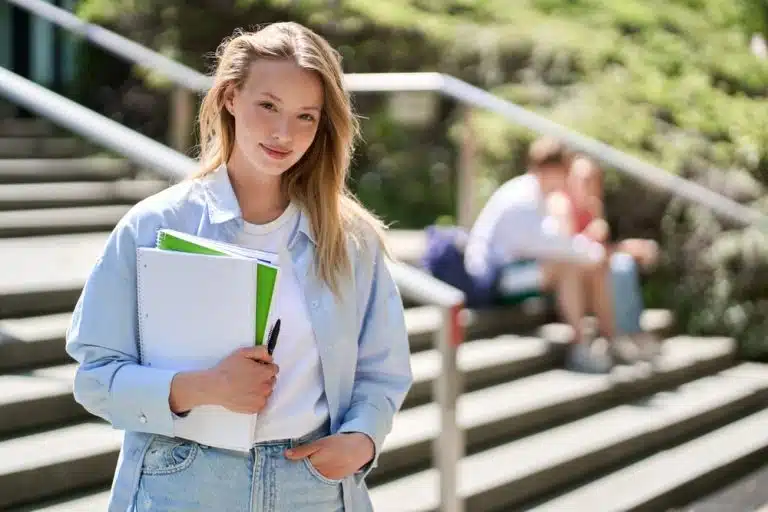 Over the course of its history, its campus has welcomed tens of thousands of teenagers and young adults, many of whom were left with irreplaceable memories. Check out these college traditions that you should know about if you want to go to this prestigious school and join the fun social life at Dartmouth.
Homecoming & Dartmouth Night
Dartmouth Night, the event that kicks off homecoming weekend, is one of the traditions observed by most people. These celebrations often consist of bonfires and parades that are organized and conducted by students, as well as speeches given by both current students and alumni. Homecoming and Dartmouth Night are great opportunities for current and former students to get to know each other and celebrate the school's rich history and traditions.
Winter Carnival
The Winter Carnival is a long-standing tradition at Dartmouth College, which you should be familiar with in the event that you plan to attend this Ivy League institution in the future. This event was initially intended to be a celebration of the school's sports successes; nevertheless, it has developed into a full-fledged extravaganza that takes place over the course of a weekend. Participants take part in this carnival that has been going on for decades by competing in ski races, attending concerts, and throwing parties, all of which are centered on a jovial and joyful atmosphere.
First-Year Trips
For incoming first-year students, Dartmouth offers one of the most comprehensive pre-orientation programs found anywhere in the United States. First-year students at Dartmouth University participate in thrilling outdoor trips with their peers that last for four days and are organized by the Dartmouth Outing Club. Before the first day of classes, new students have a chance to learn about the campus's traditions and culture and make strong connections with other students.
Powwow
Students who identify as having Native American ancestry have organized an annual powwow since the early 1970s. This event, which is held annually in the spring and celebrates Dartmouth's strong commitment to Native American education, draws thousands of participants from Hanover and further beyond. This tradition lasts over two days and features many native American arts and activities, such as music, dance, and dancing, as well as traditional dancing.
Presidential Debates
Spectating political debates can also be a part of the social life at Dartmouth. The college is a favorite location for presidential candidates who are hoping to attract young voters because it is one of the foremost educational institutions in the nation for producing the leaders of tomorrow. Students have been making it a habit to watch and participate in presidential debates for well over a quarter of a century now. Attendees get the opportunity to see American democracy "up close and personal," and this is one factor that contributes to the encouragement of students, both prospective and existing, to pursue careers in government and politics.
What extracurricular opportunities are available at Dartmouth?
What extracurricular opportunities are available at Dartmouth? The Dartmouth Greek community has a storied history. It is widely known as the source of inspiration for the classic film Animal House, which was released in 1978, and it continues to play a significant role in today's campus life, with undergraduate involvement in fraternities and sororities hovering around 70%. The college's Greek life is the social hub of the school and a good example of the "work hard, play hard" attitude that permeates the school.
In addition, about a quarter of the undergraduate students at Dartmouth are members of the Dartmouth Outing Club (DOC), making it the nation's oldest and biggest outing club. It was established in 1909, making it the nation's oldest outing club. Members of the DOC have the opportunity to utilize the club's cabins, participate in the club's outings, rent gear from the club, and attend lessons offered by the club. Because of its size and scope, the DOC acts as an umbrella group for a number of smaller clubs whose main focus is outdoor activities.
Furthermore, the Dartmouth Ski Way, which is a school-owned ski area, is one of the attractions that members of the student population at the college who enjoy being outside may take advantage of and experience an active social life at Dartmouth. The ski resort is about a 15-minute drive from the campus, and the school provides students with subsidized lift tickets as well as regular shuttle service to and from the resort.
Dartmouth University is responsible for producing some of the greatest skiers in the world, thanks in large part to its robust excursion club, its own ski mountain, and its convenient proximity to the ski resorts of New Hampshire and Vermont. Since the beginning of the modern Olympic Games in 1924, Dartmouth has sent a skier to compete in each and every one of them. In the most recent Olympics, there were 13 Dartmouth graduates competing for the United States and one for Bermuda.
Mikaela Shiffrin, who is considered to be one of the finest skiers in the world, did not attend Dartmouth College herself; rather, her father attended. Mikaela's father is a two-time Olympic medalist and winner of more than 60 World Cup events. During the 1970s, he competed for Dartmouth on the school's ski team.
The "Big Green" kids do not only participate in extracurricular activities that take place outside the classroom. Dartmouth Aires are the oldest a capella ensemble affiliated with the institution. Since 1946, the group has given performances on campus, around the East Coast, and worldwide, including in places as far-flung as Italy, Hong Kong, and Aruba. Their performances include a wide variety of musical styles and comedic sketches.
Check out more extracurricular activities at Dartmouth in our separate blog post at AdmissionSight's official website.
Does Dartmouth have social clubs?
Does Dartmouth have social clubs? It is apparent that a huge part of the social life at Dartmouth includes approximately two hundred student groups and clubs that represent a wide variety of interests.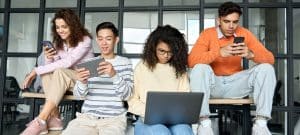 In 2007, the institution played host to 25 performance groups; 12 pre-professional groups; eight academic organizations; seventeen cultural groups; two honor societies; thirty "issue-oriented" groups; twenty publications; eleven leisure groups; and twenty publication groups.
The Dartmouth Outing Club, which we previously talked about, is the largest and oldest collegiate outdoors club in the United States, and it includes the nationally recognized Big Green Bus. Other notable student organizations include the following:
The Dartmouth Aires: The campus's oldest a cappella group.
The Dartmouth Review: The controversial independent newspaper.
The Dartmouth: The arguably oldest university newspaper in the United States.
According to its own website, Dartmouth claims to be "America's Oldest College Newspaper," which was founded in 1799.
As previously discussed, the Greek system, which dates back to the 1840s and is one of the most popular social outlets for students, may be somewhat attributable to the rural and secluded setting of Dartmouth College. There are a total of 32 recognized Greek houses that may be found on the Dartmouth campus. This includes 17 fraternities, 12 sororities, and three coeducational organizations.
Approximately seventy percent of eligible students belonged to a Greek group in the year 2007. However, students have not been authorized to join Greek organizations before their sophomore year since 1987.
Dartmouth College was one of the first institutions of higher education to desegregate fraternity houses, doing so in the 1950s. The college was also involved in the movement to create coeducational Greek houses in the 1970s. Both of these accomplishments took place during the same time period.
At the beginning of the first decade of the 21st century, the discussion throughout the whole campus centered on a suggestion made by the Board of Trustees that Greek organizations become "essentially coeducational." However, this attempt to alter the Greek system was ultimately unsuccessful.
In addition, Dartmouth is home to a variety of secret societies. These are student-and alumni-run groups that frequently work toward the goal of preserving the college's heritage and launching community service initiatives. The Sphinx Society is the most well-known of these organizations and is located in a structure that resembles an Egyptian tomb close to the heart of the campus. People have made up a lot of stories about the Sphinx, especially about its rooms, its rituals, and its members.
Undergraduate societies are a different type of social and living group that students at this school can join.
What athletics does Dartmouth offer?
What athletics does Dartmouth offer? It is also a substantial part of the social life at Dartmouth through its athletics. In 2021, Dartmouth College had a total of 33 varsity teams: 15 for men, 17 for women, and sailing and equestrian programs for both men and women.
The sports programs at Dartmouth are members of the eight-team Ivy League conference, which is part of the NCAA Division I, and several of the programs are also members of the Eastern College Athletic Conference (ECAC).
Dartmouth College students can't get athletic scholarships because that's a requirement for being in the Ivy League.
In addition to the typical American team sports (football, basketball, baseball, and ice hockey), Dartmouth also plays track and field, softball, squash, sailing, tennis, rowing, soccer, skiing, and lacrosse at the varsity level.
The college also provides its students with the opportunity to participate in 26 different club and intramural sports, including fencing, rugby, water polo, figure skating, boxing, volleyball, ultimate frisbee, and cricket. As a result, the college's undergraduate student body has a participation rate of 75% in athletics.
Fencing Team
Despite the fact that they were fully self-coached, the Dartmouth Fencing Team was able to win the USACFC club national championship in 2014.
Men's Rugby
Since its inception in 1951, the Dartmouth Men's Rugby Team has been consistently ranked among the top collegiate teams in the sport. For instance, the team won the Ivy Rugby Conference each and every year between 2008 and 2020.
Figure Skating
Between the years 2004 and 2008, the figure skating team went undefeated in their defense of the national championship.
Every first-year student at Dartmouth has to pass a 50-yard (46 m) swim and three terms of physical education in order to graduate. This is in addition to the academic requirements.
With the exciting social life at Dartmouth, all kinds of people can experience the several dynamic and rewarding activities this institution has to offer. You will definitely find a place to belong at Dartmouth and create lasting connections with one another. You can even foster a family bond with other students with similar backgrounds and interests as you. You can be one step closer to joining its active social life. Contact us and learn more about our professional consulting services here at AdmissionSight.