Social Life at Northwestern
Does Northwestern have an excellent social life?
We all know about the excellent academics of this institution, but let us talk about in this part the answer to "Does Northwestern have a good social life?"
The social life at Northwestern is guaranteed to give students enjoyable memories and memorable opportunities. There are a large number of student organizations and a great number of events taking place on and around campus at pretty much any time of the day or night. If you seek things to do, you will find them. You also don't need to worry about transferring to this institution or if you're from another country because Northwestern has a diverse demographic.
With the abundance of amusing things to do, students can steer clear of the weight of their academics. You can keep yourself occupied by joining various groups or clubs. When other students are under a lot of pressure, you can also find them going to their respective rooms and doing as much schoolwork as they can. But students at Northwestern often find ways to have a healthy balance between time spent with friends and time spent studying.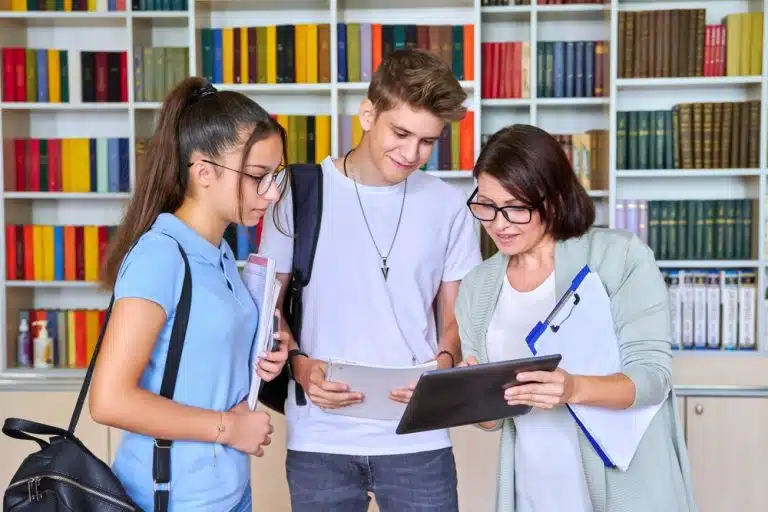 At Northwestern, students don't actually go out and have festive activities as much during the winter, so their scores on assignments, quizzes, papers, and examinations tend to be higher during this time of year, which is a positive thing for those that have a huge focus on their academics. Unless you attend school in the south, where winter is so mild that it barely occurs.
As previously mentioned, there is a very wide variety of individuals from all walks of life living on the campus of Northwestern as well. You can have a relatively standard Greek experience that is not as huge as state colleges, but it's still enormous, and you can go to parties virtually every night of the week.
On Friday nights, though, you will see individuals studying in the lounges. In general, you have to work really hard, and then you can play hard as well. Students place a high priority on education, but they also want to have fun and relax in whatever form that takes them personally.
For students coming from other countries, it can be a primary concern about their future social life at Northwestern. But because of the diverse student population at this university, you will find a diverse collection of people from all walks of life.
During your first visit to Northwestern, you will find all kinds of students. Such students include nerdy students who are involved in the theater, the super chill kids who just hang out around Evanston and don't go out, the super frat guys and girls who are really involved in Greek life and make beer pong and cap their lives, and the international students who are always at nice clubs downtown or at bizarre techno events.
Overall, the students at this prestigious institution are incredible, and there's a huge guarantee that you will find the sort of people that you're looking for if you just make sure to put yourself out there and go out as often as you can, which is not necessarily partying over the first few weeks in order to find your place in the community.
In addition to its renowned academics and brilliant minds on its campus, the thriving social life at Northwestern is to be expected at this institution as well. Students at Northwestern know how to balance their academic and social lives. With hundreds of student organizations available, you will often see lots of students engaged in enjoyable activities, and cultural and meaningful events within their groups and even with the entire campus. If you are eager to meet the amazing people at Northwestern and are dedicated to entering the institution, our consulting services at AdmissionSight can help you survive its rigorous enrollment process.
What do students do for fun at Northwestern?
What do students do for fun at Northwestern? Students at this institution find enjoyable and fun activities in the hundreds of student organizations available at Northwestern. With this, it is possible for a student to connect with others who share their interests.
Festive and social activities
If it's a Thursday through Sunday night, there's usually a party going on somewhere nearby if you feel like going out and having some fun. Rest assured that there are a lot of individuals who share your interest in sipping coffee and having intelligent conversations, and you can easily find someone to do both of those things with. It shouldn't take more than twenty to twenty-five minutes to get to the heart of Chicago. However, aside from that, there are a great many other choices available to you, and the one you pick will depend on how far away from campus you want to go.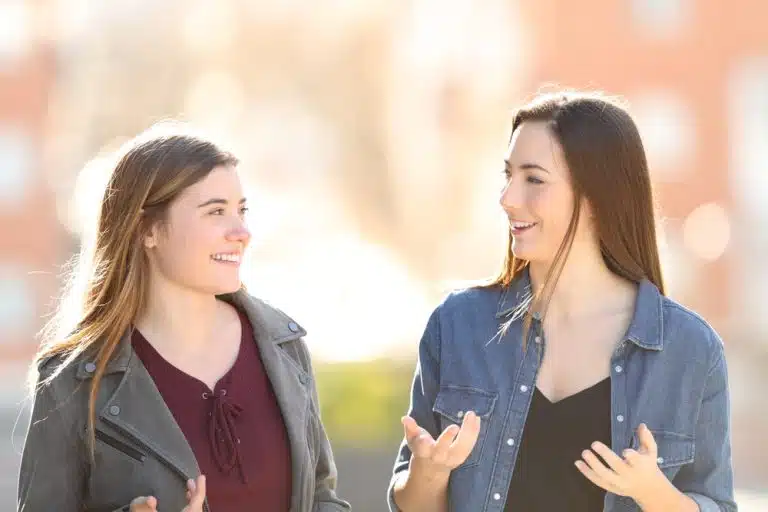 Greek life
There is no question in anyone's mind that the most well-attended student organization at Northwestern is Greek life, which plays a huge part in the social life at Northwestern. But even if Greek life is not for you, there are a lot of other ways to get active on campus, and there are a lot of them. Wildside and Homecoming are two of the other notable student organizations at Northwestern. Both of these organizations strive to increase students' engagement and pride in Northwestern Athletics.
As student pride in Northwestern has expanded and as Northwestern sports teams have continued to get better and better, more and more students have been showing their support for the school's athletic programs by attending sporting events. This group is responsible for organizing some pretty amazing events that take place on weeknights and are open to participation from students.
Miscellaneous activities
You can even see the students at this institution hosting a 90's bingo night with amazing prizes, which was attended by a large number of people, and a laser tag event on the lakefront, which was a major success. The Lakefill is a beautiful stretch of land running right along Lake Michigan that students will often hang out on to study and relax.
We advise you to continue reading to learn more about the activities that can be found in the student's social life at Northwestern.
What traditions does Northwestern have?
Many traditions have been formed during Northwestern University's 230-year existence, so let us discuss in this part the answers to "What traditions does Northwestern have?"
Dillo Day
Armadillo "Dillo" Day, for instance, was first celebrated in 1972 as a way to pay tribute to the official animal of the state of Illinois. Today, it is the largest student-run music event in the United States.
One of the most significant organizations at Northwestern is called Mayfest Production, and it is responsible for planning Dillo Day, which is Northwestern University's annual all-day music event that takes place in May each year. Mayfest further plans activities all during the month of May that lead up to and generate anticipation for Dillo Day.
The concerts and comedic performances that A&O put on are quite well attended. As we discussed earlier, Dillo Day is another holiday that is celebrated by a large number of people and is well-known all throughout the country. It is practically everyone's favorite day of the year and the highlight of the social life at Northwestern.
Wildcats Football Games
The Wildcats are known for their loud voices. As part of another tradition, students are required to jingle their keys before the start of each game. When Northwestern is playing defense, these players will also make noise and grip their hands in a claw-like position in order to distract the opponent.
The Rock
In the 1940s, students at Northwestern started painting what was previously a fountain called "The Rock," which had been gifted by the Class of 1902. Even in modern times, individuals continue to leave written messages, photos, and other symbolic representations on The Rock. In addition to this custom, there is a long-standing practice of standing watch over The Rock in the days leading up to the start of painting on it.
Primal Scream
In addition, on the Sunday evening before finals week begins, at nine o'clock, a tradition known as the "Primal Scream" takes place. During this event, students walk outdoors and scream to let out their anxiety over the impending week.
What extracurricular opportunities are available at Northwestern?
What extracurricular opportunities are available at Northwestern? With the huge number of student organizations that are both substantial and well-attended at this institution, you can look forward to a lot of extracurricular opportunities available to you and have a fulfilling social life at Northwestern.
The largest organization is Dance Marathon, through which students earn money while they dance for 30 consecutive hours in support of a different charity each year. A&O is a well-known entertainment company that produces movies, hosts concerts with musicians, and hosts stand-up comedy shows.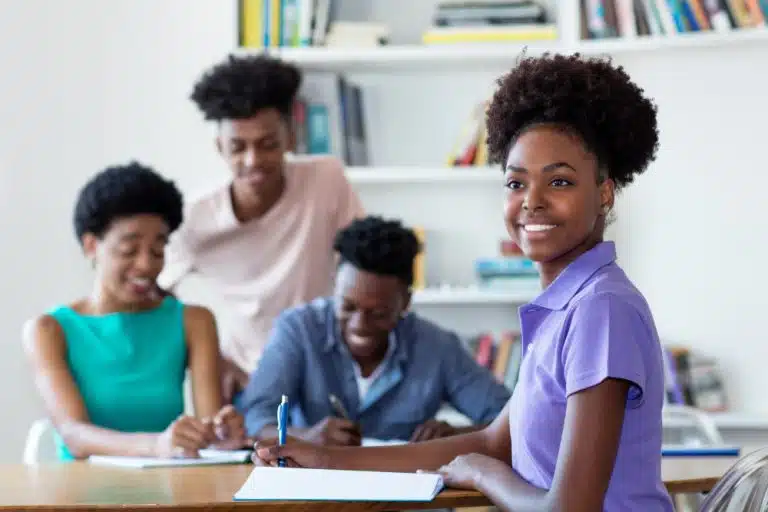 We also talked about before in the preceding part that roughly forty percent of students participate in Greek life since it serves a significant role for a lot of students at Northwestern. Students put a lot of value on giving their time to help their fraternities reach their goals and work to improve the experiences of their fellow chapter members as much as possible.
Students can make the majority of their close friends through their involvement in a fraternity. In addition, you can make a significant number of close friends through the residence housing, the classes you'll attend during your freshman year, and the other organizations that you can be a member of on campus. Even though this institution is known as a school where students spend most of their time studying, there is still a desire among students to have fun and create an enjoyable social life at Northwestern.
Furthermore, Monday and Saturday nights are considered to be the most popular nights of the week to go out. There are other evenings that people go out, but they are not as popular as the two nights that were stated. What's more is that during the week, there are usually fraternity and sorority invitation-only social gatherings that are quite enjoyable. If a person does not want to drink, they can do a variety of other things instead.
During the autumn season, there are football games nearly every weekend, and during the winter season, there is approximately one home basketball game per week. Every weekend there is some kind of performance, so the theater community is also very active and involved. Check out more extracurricular activities at Northwestern in our separate blog post.
Does Northwestern have social clubs?
Does Northwestern have social clubs? Numerous student groups are accessible at Northwestern. The most important student groups at this university are Greek life, Associated Student Government, groups that work with the school newspaper, and the Global Engagement Summit.
However, if you are interested in the objective of a particular group, you may join them. When it comes to student life, you'll find that most individuals are nice and have a fulfilling social life at Northwestern. The doors open to a lot of facilities, and you can have a pleasant chat with other students and enjoy sharing information with one another.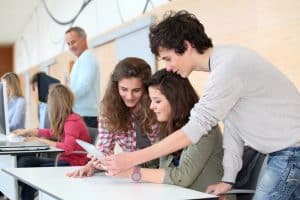 There are a lot of activities going on around campus, but whether or not you take advantage of them will depend on the people you keep company with. Unless you are a fully formed individual, which is completely alright too. The frequency of going out to clubs and bars varies from person to person, but the vast majority of individuals do so at some time in their lives.
In general, the Northwestern experience is so diverse and rich in content that one can shape it into whatever one wants. Imagine that you are the main character in a massive version of the Sims video game, with the exception that there isn't an undesirable person on the other end of the screen manipulating you.
Check out the Wildcat Connection student group directory for a comprehensive rundown of all of Northwestern's roughly 500 student clubs and organizations. Everyone who wants to join a club can find one at Northwestern. Both club sports and intramural competitions are quite well attended. There isn't really a club that can claim to be the most popular, but there are a few that stick out.
Because of all the opportunities that Northwestern provides, its students never really feel like they are missing out on anything there. Others may have trouble finding the organization that is "right for them," but when one looks hard enough, there are plenty of options accessible. There is a large amount of diversity on campus in terms of racial composition, religious composition, LGBT composition, socioeconomic composition, and other types of group composition. The multi-ethnic community at Northwestern has a high level of support from the institution's students, many of whom are socially concerned.
There are ways to experience new cultures while still feeling at ease with the traditions you see in your own community. There is still room for improvement in minority recruitment, but there are a lot of students that put in a lot of effort to help minority students feel at ease.
There is a lot of support for religious organizations as well at Northwestern. In comparison to the population of any other town in the United States, Evanston has more places of worship than any other community. You can find a wonderful religious community that is comprised of people of your race, and throughout the first two years of your life, you can also reside in an interfaith housing community.
The LGBTQ community at Northwestern is treated with openness and respect by the university. It has never come to my attention that members of the LGBTQ community have been subjected to hostile views. In addition, its students have events celebrating LGBT pride and drag acts. The vast majority of pupils have an open mind and, at the very least, show respect.
What athletics does Northwestern offer?
What athletics does Northwestern offer? Northwestern is one of the top educational institutions that compete in the Big Ten Conference. Since 1946, they have held this distinction, despite being the conference's smallest school. Students also see athletics at this institution as a large part of their social life at Northwestern.
Women's Lacrosse
The women's lacrosse, field hockey, and basketball teams at Northwestern have been among the school's most successful in recent history. The women's basketball team from Northwestern recently made it to the second round of the NCAA Tournament, which is the first time in over two decades that they have done so. During that game, its senior point guard, Lindsey Pulliam, became only the third player in the history of the program to score 2,000 career points.
When one thinks about sports powerhouses at Northwestern, the first thing that pops into their head is the women's lacrosse team. Not only did they win the NCAA Championship for a record-tying five years in a row (from 2005 to 2009), but they also won it in 2011 and 2012, bringing their total to seven championships in only eight years.
For instance, the university had not won a national championship in any varsity sport since 1941, so the success of the women's lacrosse team has helped develop tremendous amounts of school pride at Northwestern.
Women's Hockey
The Northwestern Wildcats women's field hockey team just took home their school's first-ever NCAA title for their efforts. They did this by winning the first round against the squad that had won the championship the previous three years in a row. Due to the fact that the Northwestern community had not celebrated a national title in over a decade, this victory was a moment of great excitement for them.
Men's Football
In addition, the men's football squad has seen a great deal of success over the course of the past few decades. Their teams usually have some of the highest graduation rates in their conference, which has helped them win three Big Ten championship games in the last 25 years.
With the exciting social life at Northwestern, all kinds of people can experience the several dynamic and rewarding activities this institution has to offer. You will definitely find a place to belong at Northwestern and create lasting connections with one another. You can even foster a family bond with other students with similar backgrounds and interests as you. You can be one step closer to joining its active social life. Contact us and learn more about our professional consulting services here at AdmissionSight.