Stanford and Bowdoin: A Comprehensive Analysis
In this comprehensive analysis, we'll be comparing the various features of Stanford and Bowdoin to help students make informed decisions. While they share certain similarities, such as strong academic programs and exceptional faculty, there are also significant differences between the two institutions.
Introduction: Why Compare Stanford and Bowdoin?
Both Stanford and Bowdoin are highly revered institutions in academia. However, their respective locations, student bodies, size, and infrastructure vary significantly. It's important for students to understand their differences before making the final decision about which school to attend.
One major difference between Stanford and Bowdoin is their academic focus. Stanford is known for its strong emphasis on STEM fields, while Bowdoin has a reputation for its liberal arts education. This means that students interested in pursuing a career in science or engineering may find Stanford to be a better fit, while those interested in the humanities may prefer Bowdoin.
Another factor to consider is the social atmosphere on each campus. Stanford is a larger school with a more diverse student body, which can lead to a more competitive and fast-paced environment.
Bowdoin, on the other hand, is a smaller school with a tight-knit community and a focus on collaboration and discussion. Students should think about their personal preferences and what type of environment they thrive in when deciding between the two schools.
Campus Infrastructure: Stanford vs. Bowdoin
One of the most immediate differences between Stanford and Bowdoin is the size of their campuses. While Stanford's campus is sprawling and expansive, Bowdoin's campus is compact and easily traversable. Stanford University consists of over 8,000 acres of land, whereas Bowdoin's campus is just shy of 200 acres.
Moreover, Stanford offers a wide range of facilities and accommodations for a diverse student population. They have multiple gyms, recreation centers, and libraries spread across the campus. On the other hand, Bowdoin has deliberately kept its campus small and intimate, with only one main library and a handful of eating options available to students.
Despite the differences in size and facilities, both Stanford and Bowdoin prioritize sustainability and environmental responsibility. Stanford has implemented numerous green initiatives, such as a solar energy system and a water conservation program. Bowdoin, on the other hand, has a carbon-neutral campus and has committed to achieving net-zero carbon emissions by 2025. Both universities recognize the importance of reducing their environmental impact and are taking steps to ensure a sustainable future.
Academic Programs: A Comparative Study
Both Stanford and Bowdoin offer rigorous academic programs across various fields. Stanford is renowned for its programs in engineering, computer science, and medicine. The university also offers strong humanities programs and has the highest number of students pursuing undergraduate degrees in social sciences, according to US News and World Report.
Bowdoin, on the other hand, is known for its liberal arts curriculum that emphasizes interdisciplinary studies. Students at Bowdoin are encouraged to take classes outside of their major to obtain a well-rounded education. Bowdoin prides itself on its successful placement of graduates in top companies and graduate schools.
Additionally, both universities offer a variety of extracurricular activities and opportunities for students to engage in research and internships. Stanford has a strong focus on entrepreneurship and innovation, with many students starting their own companies or working with startups in Silicon Valley.
Bowdoin, on the other hand, has a strong commitment to community service and social justice, with many students participating in service projects and advocacy groups both on and off campus.
Faculty: Quality and Quantity
Both Stanford and Bowdoin have exceptional faculty members who are experts in their respective fields. Stanford has more faculty members when compared to Bowdoin, with almost three times as many full-time faculty as Bowdoin College.
However, Bowdoin emphasizes personal relationships between students and faculty, and nearly 70% of classes have under 20 students, leading to personalized instruction and opportunities for students.
In addition, both universities have a diverse faculty with a range of backgrounds and experiences. At Stanford, over 40% of faculty members are women and over 30% are from underrepresented minority groups.
Similarly, Bowdoin has a diverse faculty with over 20% of faculty members identifying as people of color. This diversity brings a variety of perspectives and ideas to the classroom, enriching the educational experience for students.
Student Life: Differences and Similarities
Stanford has over 19,000 students and is renowned for its diverse student body. The diversity spans across geographies, nationalities, and ethnicities. Bowdoin, however, is a smaller school and has an intimate student body of about 2,000 students. Both schools offer housing options on campus and extracurricular activities that include clubs, student groups, and sporting activities.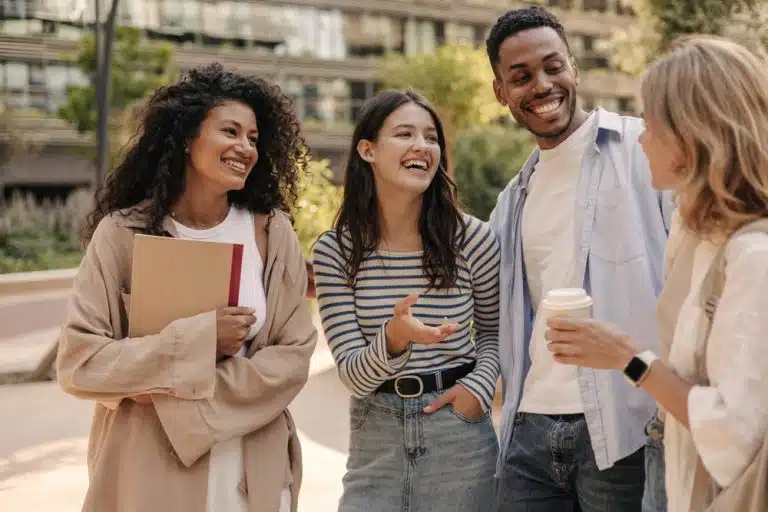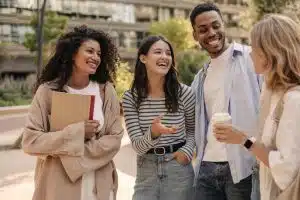 Despite the difference in size, both Stanford and Bowdoin prioritize student wellness and offer resources to support mental and physical health. Stanford has a robust health center that provides medical and mental health services, while Bowdoin has a counseling center that offers individual and group therapy sessions. Additionally, both schools have fitness centers and recreational facilities that are available to students.
Another difference between the two schools is their location. Stanford is located in the heart of Silicon Valley, which provides students with unique opportunities to engage with tech companies and startups.
Bowdoin, on the other hand, is situated in Brunswick, Maine, which offers a more rural and scenic environment. Despite the difference in location, both schools provide opportunities for students to engage with their surrounding communities through service projects and internships.
Admissions Criteria: Stanford and Bowdoin's Selectivity
Stanford, one of the most prestigious universities in the world, has a highly selective admissions process. According to US News and World Report, the acceptance rate was just 4.3% for the class of 2024.
Bowdoin, similarly, is also highly selective with an acceptance rate of just 8.9%. Both institutions place a great deal of importance on the student's academic record, extracurricular activities, and essays when evaluating candidates for admission.
In addition to academic and extracurricular achievements, Stanford and Bowdoin also consider other factors when evaluating applicants. Stanford, for example, values diversity and seeks to admit students from a wide range of backgrounds and experiences.
Bowdoin, on the other hand, places a strong emphasis on community involvement and service and looks for applicants who have demonstrated a commitment to making a positive impact in their communities.
It's important to note that while both universities have highly selective admissions processes, they also offer a range of resources and support for students once they are admitted. From academic advising to career services, students at Stanford and Bowdoin have access to a wealth of opportunities and support systems to help them succeed both during and after their college years.
Financial Aid: Availability and Offerings
Stanford and Bowdoin are both committed to providing financial aid to students who require it. Bowdoin's comprehensive financial aid program meets 100% of a student's demonstrated need, making it an affordable option for many students. Stanford also offers a generous need-based financial aid program, as well as a range of merit-based scholarships.
Additionally, both universities offer work-study programs that allow students to earn money while gaining valuable work experience. Bowdoin's work-study program provides opportunities for students to work on campus or in the local community, while Stanford's program offers a variety of positions both on and off campus.
Furthermore, both universities have resources available to help students navigate the financial aid process. Bowdoin has a dedicated financial aid office that provides personalized assistance to students and families, while Stanford offers online resources and workshops to help students understand their options and complete the necessary forms.
Graduate Outcomes: Future Prospects for Alumni
Both Stanford and Bowdoin have a reputation for producing successful alumni. Graduates from Stanford have been successful in a range of industries, from technology to the arts, while Bowdoin's graduates fare well in fields such as consulting, finance, and law. The starting salaries for graduates differ, with Stanford graduates making an average of $77,766 while Bowdoin graduates make around $55,000.
However, it's important to note that starting salaries are not the only measure of success for graduates. In fact, a recent study found that job satisfaction and work-life balance were more important factors for recent graduates when evaluating their career success.
Both Stanford and Bowdoin have strong career services departments that provide support and resources for alumni throughout their careers, helping them to achieve their goals and find fulfillment in their work.
Campus Culture: A Comparative Analysis of Diversity and Inclusion
Stanford has a diverse student population, with international students making up almost 25% of the class of 2024, and students of color making up 46%. Bowdoin also prioritizes diversity and inclusion, with a student body consisting of 46% of students of color or international students. Bowdoin ranks among the top 25 liberal arts colleges for racial and ethnic diversity, according to US News and World Report.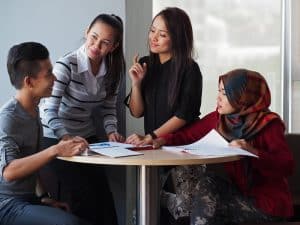 In addition to prioritizing diversity and inclusion, both Stanford and Bowdoin have implemented various initiatives to support underrepresented students on campus. Stanford offers a First-Generation and/or Low-Income (FLI) Office, which provides resources and support for students who are the first in their families to attend college or come from low-income backgrounds.
Bowdoin has a Multicultural Center, which hosts events and provides resources for students of color and other underrepresented groups on campus. Both universities also have affinity groups and student organizations that cater to specific identities and interests, creating a sense of community and belonging for all students.
Athletics Programs: Stanford vs. Bowdoin
Stanford has a renowned varsity athletic program, with 36 varsity sports teams and multiple national championships won in sports such as football, tennis, and swimming. On the other hand, Bowdoin has a successful NCAA Division III athletic program that places great emphasis on student-athlete wellness and well-being.
Despite the differences in the size and scope of their athletic programs, both Stanford and Bowdoin offer a wide range of opportunities for students to get involved in sports. Stanford's varsity teams are highly competitive and attract top athletes from around the world, while Bowdoin's Division III teams provide a more inclusive and community-oriented approach to athletics.
Additionally, both schools offer a variety of intramural and club sports for students who want to participate in athletics at a more casual level. These programs allow students to stay active and engaged in sports, even if they are not interested in competing at the varsity level.
Research Opportunities at Stanford and Bowdoin
Stanford University is a research powerhouse, with numerous opportunities for undergraduate students to conduct research, partner with faculty members, and access a range of resources such as libraries, research centers, and laboratories.
Bowdoin offers research opportunities as well but on a smaller scale. The college emphasizes undergraduate research opportunities for students, as well as partnerships with other universities for collaborative projects.
At Stanford, students have the opportunity to work on cutting-edge research projects in fields such as artificial intelligence, biotechnology, and renewable energy. The university also offers research fellowships and grants to support student research initiatives. Additionally, Stanford has a strong network of alumni who are leaders in various industries, providing students with valuable connections and mentorship opportunities.
Bowdoin, on the other hand, has a strong focus on interdisciplinary research, encouraging students to explore connections between different fields of study. The college also offers research opportunities in areas such as environmental studies, neuroscience, and digital and computational studies. Bowdoin's location in Maine also provides unique research opportunities, such as studying the effects of climate change on coastal ecosystems.
Social Life on Campus: Comparing Life at These Two Institutions
Both Stanford and Bowdoin have active extracurricular communities, with opportunities to join clubs, participate in athletics, and attend events on campus. Stanford's social scene is diverse and lively, with events regularly taking place across the campus, while Bowdoin's social life is more community-driven, with intimate gatherings frequently taking place within residence halls.
However, despite these differences, both institutions prioritize creating a welcoming and inclusive environment for all students. Stanford has a variety of cultural organizations that celebrate diversity and promote cross-cultural understanding, while Bowdoin has a strong commitment to social justice and community service, with many students actively involved in volunteer work both on and off campus.
Extracurricular Activities for Students at Stanford and Bowdoin
Both schools offer a diverse range of student clubs and extracurricular activities, with something for everyone. Stanford has over 600 student organizations, ranging from cultural clubs to academic societies. Bowdoin has a smaller number of student-run organizations, but all are focused on building a sense of community among students.
At Stanford, students can participate in a variety of sports teams, including football, basketball, and swimming. The university also has a strong tradition of entrepreneurship, with many students starting their own businesses through programs like the Stanford StartX accelerator.
Bowdoin, on the other hand, offers unique outdoor activities such as sea kayaking and rock climbing, as well as a strong focus on the arts, with opportunities to participate in theater productions and music ensembles.
Both schools also offer opportunities for students to engage in community service and social justice work. Stanford has a dedicated center for community engagement, which connects students with local organizations and provides resources for service projects.
Bowdoin has a strong commitment to sustainability and environmentalism, with many student-led initiatives focused on reducing the school's carbon footprint and promoting eco-friendly practices.
Conclusion: Which School is the Better Choice?
Ultimately, the decision of which school to attend depends on the student's individual preferences and priorities. If a student wants to attend a large research university with a diverse student body, then Stanford would be an excellent choice.
On the other hand, if a student is interested in attending a smaller, liberal arts college with a strong emphasis on community and personal relationships with faculty members, then Bowdoin would be a perfect fit. Both schools have their unique features and benefits, and it is crucial to evaluate one's personal values and academic goals before making a final decision.
Segue to AdmissionSight
At AdmissionSight, we firmly uphold the conviction that every student is entitled to the chance to pursue their dreams at their preferred college. Our mission is to equip you with the expert advice and unwavering support you need to secure a place at the schools you aspire to attend.
Don't let your future hinge on uncertainty. Reach out to AdmissionSight today to arrange a complimentary consultation and embark on the journey toward realizing your dreams. With our expert mentorship and steadfast support, the sky's the limit.