Stanford Freshman Dorms
Stanford University is known for its academic rigor, beautiful campus, and vibrant student life. A significant part of this student life is living in one of the many freshman dorms on campus. In this article, we will explore everything there is to know about Stanford freshman dorms, from their history and architecture to the various amenities and community events available to students.
In addition, we will be discussing two bonus topics about freshman dorms: tips for getting along with roommates in a freshman dorm; and common activities or events that take place in freshman dorms.
What are the residential colleges which Stanford offers to its freshman students?
What exactly are the residential colleges that first-year students at Stanford have the opportunity to choose from? With the exception of students who choose to spend the academic year studying outside of the country, around 97% of first-year students reside in university accommodations.
Freshmen are obliged to spend their first year on campus living in one of the university's residential halls, and they are given a room upon acceptance into the university.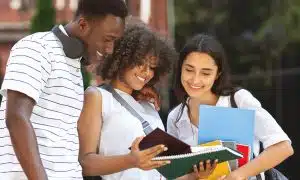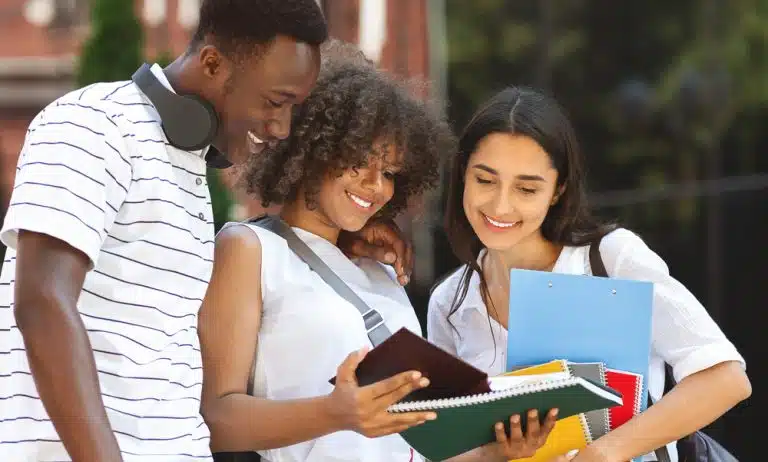 Stanford's residential college system was introduced in 2016 as part of the university's ongoing efforts to enhance student life on campus. The system is based on the model used at Oxford and Cambridge universities in the United Kingdom and is designed to promote interdisciplinary learning, personal growth, and community engagement.
Each of the residential colleges at Stanford is named after a prominent figure in the university's history, such as Florence Moore, who served as the dean of women from 1923 to 1953, and Robert S. and Dorothy J. Mayer, who were longtime supporters of the university.
Branner Hall
Branner Hall is one of the seven residential colleges at Stanford that cater to freshman students. It was named after John Casper Branner, a geologist who served as Stanford's second president. Branner Hall is located on the eastern edge of campus and features modernist architecture.
Crothers Hall
Named after Stanford's first president, David Starr Jordan, who used the pen name "Richard Crothers" when writing popular science books, Crothers Hall is located near the center of campus.
It features classic Georgian architecture, which is characterized by symmetrical designs, formal proportions, and classical details such as columns and pediments. The building was designed by the architectural firm Shepley Bulfinch, which has also designed several other buildings on the Stanford campus.
Florence Moore Hall
Named after Florence Moore, who served as the dean of women at Stanford from 1923 to 1953, Florence Moore Hall is located on the western edge of campus and features Spanish-style architecture.
It houses approximately 220 students and features a mix of double and single rooms. The rooms are designed to be comfortable and functional, with ample storage space, desk areas, and natural light.
Lagunita Court
Named after Lagunita Creek, which flows through the campus, Lagunita Court is located on the eastern edge of the campus and features Spanish-style architecture.
The building also includes several common spaces, including lounges, study areas, and a courtyard. The courtyard features a fountain and is a popular gathering place for students.
Potter House
Named after Paul Potter, a political science professor who was active in the civil rights movement, Potter House is located near the center of campus and features modernist architecture.
Potter House is home to several academic programs, including the Stanford Introductory Seminars and the Stanford in New York program. These programs offer students opportunities to engage in interdisciplinary study and research.
What are the community events being celebrated by Standford dorms?
What are some of the local happenings at Stanford freshman dorms and the Stanford community in general? Stanford University's residential colleges are more than just places to sleep and study.
They are vibrant communities that foster a sense of belonging and provide opportunities for students to connect with one another, explore their interests, and develop lifelong friendships.
One of the ways that these communities come together is through community events, which are organized by the residential staff and are open to all members of the college.
These events range from cultural celebrations to educational workshops to social gatherings and are designed to provide students with opportunities to engage with one another, learn from one another, and have fun together.
Branner Beach Day
Branner Hall, for example, hosts an annual Branner Beach Day, where students head to the coast to enjoy a day of sun, sand, and surf. The college also hosts a talent show, where students can showcase their skills and entertain their peers.
Students gather at Branner Hall in the morning and then board buses to head to the beach. The exact location of the beach varies from year to year, but it is typically within a couple of hours' drive of campus.
Once they arrive at the beach, students are free to explore, swim, sunbathe, and participate in a variety of beach games and activities.
Some students choose to bring their own beach gear, such as towels, sunscreen, and snacks, while others take advantage of the supplies provided by the residential staff, such as beach balls, frisbees, and other beach games.
Cultural Festivals and Fairs
As one of Stanford freshman dorms, Crothers Hall hosts a cultural festival where students can learn about and celebrate the diverse cultures represented in the community. The college also hosts a game night, where students can come together to play board games, card games, and video games.
Lagunita Court hosts a cultural fair, where students can learn about and celebrate the cultures represented in the community. The college also hosts a Super Bowl party, where students can gather to watch the big game and enjoy food and drinks together.
Potter House hosts an arts festival, where students can showcase their artistic talents and enjoy performances by their peers. The college also hosts a movie night, where students can gather to watch a film and enjoy popcorn and other snacks.
Thanksgiving dinner
Florence Moore Hall hosts a Thanksgiving dinner, where students can gather to enjoy a traditional meal and give thanks for their blessings. The dinner is a chance for students to come together and celebrate the holiday with their peers, especially those who cannot travel home for a holiday.
The dinner is held in the college's dining hall, which is decorated with autumnal colors and festive decorations, creating a warm and welcoming atmosphere.
The meal is typically a traditional Thanksgiving feast, featuring turkey, stuffing, cranberry sauce, mashed potatoes, and other classic Thanksgiving dishes. Vegetarian and vegan options are also available to accommodate all dietary needs.
Students are encouraged to dress up for the occasion, with many choosing to wear their best outfits or even traditional Thanksgiving attire such as turkey hats or festive sweaters.
The atmosphere is festive and celebratory, with students enjoying the opportunity to relax and socialize with their peers outside of the classroom.
Bonus topic: What are some common activities or events that take place in freshman dorms?
What are some typical events or activities that take place in freshman dorms like Stanford freshman dorms? Freshman dorms are known for hosting a wide variety of activities and events, designed to help new students adjust to college life, build community, and have fun. Here are some common activities and events that take place in freshman dorms:
Welcome events
At the start of the school year, freshman dorms often host a series of welcome events, such as ice cream socials, mixers, or game nights. These events provide an opportunity for new students to get to know one another and start building connections with their peers.
Movie nights
Movie nights are a popular activity in freshman dorms, where students gather to watch movies together in a common area or lounge. Whether it's a classic film or a recent blockbuster, movie nights can be a fun way to relax and unwind with friends.
Game tournaments
From board games to video games, game tournaments are a popular activity in many freshman dorms. Whether you're a serious gamer or just looking for a fun way to spend an evening, game tournaments can provide an opportunity to bond with your peers and build new friendships.
Study groups
College can be challenging, and many freshman dorms offer support for academic success, such as organizing study groups. This is a common sight in Stanford freshman dorms as these places provide good space for studying.
Study groups provide a structured environment for students to collaborate and learn from one another and can be a valuable tool for improving academic performance.
Sports events
Freshman dorms often have intramural sports teams or organize events such as pick-up basketball games or soccer matches. Participating in sports events can be a great way to stay active and meet new people who share your interests.
Volunteer opportunities
Many freshman dorms organize volunteer opportunities, such as volunteering at a local food bank or participating in a charity event. Volunteering can provide a sense of purpose and fulfillment and help students feel more connected to their communities.
Bonus topic: What are some tips for getting along with roommates in a freshman dorm?
How does one get along with her/his housemates in dormitories such as Stanford freshman dorms? What are some helpful tips? Starting college can be an exciting time, but living with a roommate in a freshman dorm can also present some challenges.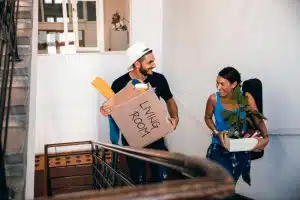 Sharing a living space with someone you may not know well can be a learning experience, but it can also be a rewarding opportunity to develop new friendships and learn important life skills. Here are some tips for getting along with roommates in a freshman dorm:
Set clear expectations
It is important to have an open and honest conversation with your roommate early on to establish expectations about shared living arrangements.
Discuss things like sleeping habits, cleaning responsibilities, and social activities, and come up with a plan that works for both of you. Establishing boundaries and expectations can help avoid potential conflicts down the road.
Respect each other's space
Everyone needs some personal space, especially in a shared living environment. Be respectful of your roommate's need for privacy and establish boundaries for shared spaces. If you want to have guests over, check with your roommate first to ensure that it is okay with them.
Communicate effectively
Good communication is essential in any relationship, and it is especially important when living with a roommate. If something is bothering you, try to address it in a calm and respectful manner.
Avoid letting small issues build up and fester into bigger problems. Use "I" statements to express how you feel, such as "I feel frustrated when the room is messy," rather than blaming your roommate.
Be mindful of noise
It is important to be respectful of your roommate's need for quiet time, especially when studying or sleeping. Be mindful of noise levels and consider using headphones when listening to music or watching videos.
Clean up after yourself
Keeping the room clean and tidy is important for maintaining a healthy and comfortable living environment. Be sure to clean up and take responsibility for your messes. Establish a schedule for cleaning shared spaces, such as the bathroom or kitchen.
Be open-minded
Living with a roommate can be a chance to learn about different perspectives and lifestyles. Try to be open-minded and respectful of your roommate's beliefs and practices, even if they are different from your own.
Make time for fun
Living with a roommate can also be a chance to develop new friendships and have fun. Plan activities together, such as movie nights or outings, to help build a positive relationship with your roommate.
AdmissionSight is ready to provide a hand
Overall, living in Stanford freshman dorms is an excellent way for students to fully immerse themselves in campus life and make meaningful connections with their peers. With a rich history, diverse architecture, and a wide range of amenities and community events, Stanford freshman dorms are an essential part of the university experience.
If you have your sights set on attending Stanford, it is in your best interest to consult with experts in the field of college admissions, such as those at AdmissionSight, to improve your application and maximize your likelihood of being accepted.
As a result of more than a decade of helping students just like you obtain admission to their top- and bottom-choice schools, AdmissionSight has become the most reputable name in the industry of college admissions counseling.
If you're interested in arranging a no-cost initial consultation, please get in touch with us as soon as possible.