Become a Humanities Scholar through Stanford's Humanities Institute
The Stanford Humanities Institute is an enrichment program for rising juniors and seniors in high school to grow as thinkers, writers, and scholars as they explore humanities. The Stanford Humanities Institute students are able to receive higher-level education that wouldn't be taught in high school through an Ivy League summer program taught by successful Stanford professors. while exploring college-level academics.
The Stanford Humanities Institute provides a space for students to focus on their passion for humanities subjects without having to worry about a grade. Even though no grade is provided, students leave the program having had a taste of an ivy league education, experience a college environment while understanding the impact of humanities.
AdmissionSight ranks Stanford in the top tier of colleges, what better way to spend a summer, not only for college admissions purposes and the Common Application but to continue to be motivated to get into Stanford for your undergraduate degree. Continue reading about the  Stanford Humanities Institute if you'd like to find out the types of material and courses covered in the program, how the institute can impact your college admissions process, and how to apply. Participating in The Stanford Humanities Institute doesn't get you into Stanford when it comes to applying for your undergraduate education, but at AdmissionSight we have helped our students get into Stanford.
The Humanities include literature, philosophy, history, and art from ancient times to contemporary. There's a wide range as to what can be studied, talked about, and considered humanities, which is why The Stanford Humanities Institute allows students to find what they are passionate about through lectures, projects, discussion, readings, and more.
The pieces in becoming a Humanities Scholar
The Stanford Humanities Institute provides the resources for high school students to become better scholars, writers, and thinkers.
First, the Stanford professors and faculty who are experts in their topics, are able to share their experience, research, and passions with students in a smaller higher-level setting than high school students have experienced before.
The exploration of topics never taught before. All high schools vary, some teach philosophy, others do not, but the Stanford Humanities Institute teaches all parts of humanities, allowing for a diverse look into humanities that high school students wouldn't have been able to experience.
Not only are students learning higher-level material, but they also are able to learn while on a real college campus surrounded by like-minded peers. As well as, higher-level education provides students with their independence in researching and asking questions about humanities topics they want, not necessarily ones that are assigned like a high school class may be.
Read more about the cornerstones in becoming a humanities scholar through the Stanford Humanities Institute here.
What are the Humanities?
Humanities also include social sciences, without history, there wouldn't be much behind Ancient Rome and Its Legacies (a course the Stanford Humanities Institute provides, more on that to come). Social sciences cover topics such as anthropology, history, law, linguistics, and more that intertwine with humanities. The Stanford Humanities Institute isn't only for students who have a strong interest in specific topics like Greek philosophical tradition, it's also for students who have broader questions and recognize that bigger ideas are discovered through the study of humanities.
The Stanford Humanities Institute proves that there are so many interesting topics for students to discover, become passionate about, and even turn into a career path. High school students are each different, there's no cookie-cutter 4.0 student, the modern-day student must work to take advantage of special opportunities, figure out the importance of personal experiences such as a program like this, and pour it into a personal statement and application.
About The Stanford Humanities Institute
The Stanford Humanities Institute is put on by Stanford Pre-Collegiate Studies. Stanford Pre-Collegiate Studies offers programs in a range of subjects to help advance the education of hard-working high school students.  Explore their other summer programs that Stanford hosts here, as well as other top summer programs for high school students. 
The Stanford Humanities Institute focuses on humanities subjects including literature, philosophy, history, and art. The program allows students to explore new subjects which in turn helps to create new problem solving and research skills. The program works through:
Intensive Exploration

Students research topics surrounding humanities that teach about the past and how to understand it, as well as ask questions about the present and think bigger about the future

Profound Conversations

Through collaboration amongst peers and faculty, students can engage in thoughtful discussion about the powerful ideas they are being taught by their faculty and that their exploring in their readings

Global Citizenship

Students and faculty from all around join in on this unique program with various perspectives and thoughts
The Stanford Humanities Institute takes place on a famous top ten school campus, full of other students, humanitarians, a residential education historical museum all of which are for participant's enjoyment as well as humanities discovery.
Students will interact with Graduate Teaching Assistants daily to speak more about research and humanities topics
By living on campus, students can bond over humanities, coursework, ideas and create a college-like experience
The Cantor Center for Visual Arts and Anderson Collection is on the Stanford campus, students are able to experience ancient to contemporary art, learning even more about humanities while enjoying a famous art museum
Courses
The courses the Stanford Humanities Institute offers are what add to making the program so important. When applying to the program, students rank their preference, of course, it could be based on an interest in the specific topic, past experience with it, etc.
All of the courses are under the humanities umbrella, but they all vary in subject.
The Greeks and Beyond

This course covers the foundational works of Greek philosophers.
The course will focus on four deep topics

Can I know anything? The course considers the sceptical view and beliefs
Is my loving someone good or bad for me? The course discusses questions revolving the purpose of love
What makes me the same person over time? The course discusses being the same person over time
Death and discussing Lucretius' argument

Revolutions

This course covers the topic of the power that revolutions have, and discusses the question: what is a revolution?
This course dives into early revolutions from the seventeenth century, to now.

Ancient Rome and its Legacies

This course studies the aspects of the empire of Rome, the people, history, texts and why it's important now.

The Age of Jefferson

The Age of Jefferson focuses on Thomas Jefferson and using what occurred during his lifetime as a tool.

Racial Identity in the American Imagination

This course focuses on how racial identity has been experienced, represented, and contested in history.

Discussions regarding the role of mixed-race identities in American society, and how class plays into racial identity construction will be had

Magical Realism: One Hundred Years of Solitude

What is "magical realism?"
The course will dissect "One Hundred Years of Solitude" by Gabriiel Garcia Marquex
Topics include relations between story-telling and historical grand-narratives, and between fantasy and critique and more
Thought-provoking ideas are important when it comes to the College App and interviews. In order to be noticed and remembered in the admissions pool, it's important to have concrete examples of research and compelling work you've been apart of. What better topic than "Magical Realism," the course is important, and the title of the course provokes interest.
The Application Process
In order to apply to the Stanford Humanities Institute, students must be sophomores or juniors when applying and at the beginning of the program.
There are two rounds of admissions for the program, and the early deadline is in January with a notification in February, while the regular deadline is in February with notification in March. Acceptance into the Stanford Humanities Institute is selective, ensure your application is ready when applying to this elite program,
Various application materials are needed when applying.
The Preliminary Application that will gain you access to the Online Application
Completion of the Online Application
Submit Work Samples where needed (learn more about supplemental portfolios here)
Submit between 1 and 4 recommendations from high school teachers
Submit recent standardized exam scores
Submit a transcript as well as recent grades
The application process begins with course selection. Prospective students apply to various courses and rank them on the application. If you aren't sure which course to apply to, IvyCollgeAdmit can help you choose which course you have the strongest chance of getting into, contact us.
Next, applications are looked at by Stanford Pre-Collegiate Summer Institutes instructors to work on accepting students. If accepted you will be offered a spot in the course that is determined to be your best fit, while utilizing the preference form that was submitted.
Finally, the notifications of decisions.
Questions and answers frequently asked about admissions can be found here.
Faculty
The Stanford Humanities Institute is led by Stanford professors, not only are high school students able to learn higher-level education from experts in their respective fields, but a summer program like the Stanford Humanities Institute is a great chance for mentorship, networking and even asking for a recommendation letter due to the class meeting more during a weekly period, and smaller amounts of students. The faculty in the Stanford Humanities Institute include:
Allyson Hobbs, Associate Professor of History
She wrote, "A Chosen Exile: A History of Racial Passing in American Life" a prize-winning book, as well as she, has won various teaching awards
Christopher Bobonish, CI Lewis Professor of Philosophy and Classics
He authors "Plato's Utopia Recast: His Later Ethics and Politics" and has published work on Greek political, ethical theory and psychology
Caroline Winterer, Director and Professor in the Humanities, History and of Classics
She has authored three books and has curated two exhibits revolving rare books and artifacts
Read more about the distinguished professors who lead the  Stanford Humanities Institute here.
Dates and Cost
The tuition for the Stanford Humanities Institute includes housing, meals, instruction, course materials, field trips, and transportation from Stanford to the San Francisco International Airport. Tuition does not include airfare and personal purchases.
Tuition for the Stanford Humanities Institute is $7,100.
Find information on deposits and more here.
Online
Due to the Coronavirus pandemic, the 2020 program is online as a two-week summer program for rising high school juniors and seniors.
The program aims to replicate all exploration of new humanities subjects online. Through intensive exploration, student engagement, college-level work, and real-time instruction from Stanford professors who would normally be teaching in person.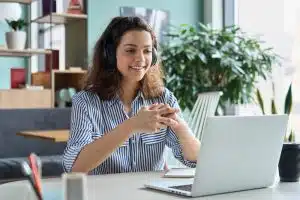 For more information regarding the coronavirus in the college admissions environment, read AdmissionSight's All You Need to Know about Coronavirus when it comes to college admissions.
The Stanford Humanities Institute is an elite summer program that allows students to build their humanities and extracurricular portfolio while being able to dive into their own interests and questions. The Stanford Humanities Institute takes place at Stanford, a top ten school with an acceptance rate of 4.3%. The Stanford Humanities Institute provides a chance for high school-aged students to learn at a college level, unlike any other experience they may have experienced.
Not only is this a chance to experience college living, learn and make friends, but students can use whatever information they learn to compete in humanities competitions and contents, some are listed here. Competing will make you stand out to admissions counsellors while also providing an outlet for projects and interest in humanities. This program is elite, so if you're really set on attending The Stanford Humanities Institute start preparing now.
All this talk about humanities and philosophy, make sure to understand the AdmissionSight philosophy, so that when it comes to college admissions, we're on the same page, with hard work and motivation we can master your college application, summer program application or whatever you need to reach success.