Stanford Regular Decision Notification Date
When Does Stanford's Regular Decision Come Out?
Stanford University, founded in 1885 by Jane and Leland Stanford in honor of their son, Leland Jr., is a world-renowned research university comprising seven distinct schools, including various undergraduate programs. When you reach your senior year of high school, you will be able to apply for admission to Stanford. Now, you might wonder "When does Stanford's regular decision come out?" The Stanford regular decision notification date falls on the first of April.
Stanford offers two application processes: restrictive early action and regular decision. If you already have the ACT or SAT scores and know that Stanford is your preferred choice, the restrictive early action application process may be appropriate for you.
Stanford's policy states that if you apply through the restrictive early action application procedure, you will not be able to apply for another private university's restrictive early action, early action, early decision, or early notification plan.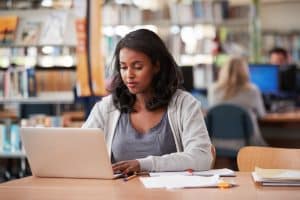 If you apply to Stanford via its restrictive early action plan, you will be able to apply to other private colleges via their regular decision processes. Restrictive early action at Stanford is non-binding, which means that if admitted, you are not obliged to enroll.
Stanford's traditional application process is the regular decision process. If your grades are still improving or you need extra time to retake the ACT or SAT, this may be a better option for you. It is also a fantastic option if you are taking courses in your senior year that are significantly more challenging than the courses you completed in your previous years of high school.
Whatever application process you pick, you must be aware of the relevant deadlines and ensure that you submit your materials as soon as possible before they are due.
The following deadlines are given by Stanford for the restrictive early action application process:
Oct. 15 – Application with an art portfolio
Nov. 1 – Standard restrictive early action application deadline
October – The last possible SAT date
September – The last possible ACT test date
The following deadlines are listed by the school for the regular decision application process:
December 1 – Application with an art portfolio
January 1 – Standard deadline for a regular decision application
December – Last acceptable SAT test date or ACT test date
If you apply through the restrictive early action process, you will get a decision from Stanford by December 6. On the other hand, the Stanford regular decision notification date is on April 1st. If you are accepted for admission, you must decide whether to enroll by May 1.
How Does The Stanford Admissions Process Work?
Now that we have discussed the Stanford regular decision notification date, another popular query would be "How does the Stanford admissions process work?" While Stanford is a highly competitive and highly academic school, it also encourages you to express your interests and ambitions.
Each component of the application highlights your academic accomplishments, personal interests, and long-term goals. Stanford admissions officers want to know how you plan to spend your time at Stanford.
The following applications are accepted by Stanford:
Furthermore, Stanford is a QuestBridge partner, providing access and opportunity to high-achieving, low-income students.
Application Components
The Stanford application requires the following materials:
Coalition Application or Common Application
A $90 non-refundable application fee or fee waiver request
ACT or SAT scores (Stanford is currently test-optional)
School Report and counselor letter of recommendation
Letters of recommendation from two teachers
Midyear transcript (by February 15)
Optional Arts Portfolio
Grade Point Average
Stanford's Class of 2025 has a 3.96 average high school GPA. More than two-thirds (68.7%) of the 2025 graduating class achieved a 4.0 GPA in high school, while 27.5% had a GPA between 3.75 and 3.99. Less than 4% of those admitted to the Class of 2025 had a GPA lower than 3.74.
SAT/ACT
The middle 50% SAT score of Stanford's Class of 2025 students was between 1420 and 1550, and the middle 50% composite ACT score was between 31 and 35. Approximately, 79.4% of Stanford's Class of 2025 students who submitted the SAT scored between 1400 and 1600. Meanwhile, around 86.5% of students who submitted an ACT score scored between 30 and 36.
In a regular year, Stanford just requires one exam—the ACT or the SAT. The Writing/Essay portion is optional. Currently, considering the COVID-19 pandemic restrictions, Stanford is test-optional for the 2022-23 applicant cycle.
Class Rank
Class rank is "very important" to Stanford admissions decisions. A whopping 96% of the university's Class of 2025 graduated in the top 10% of their high school class.
Academic Preparation
To enroll at Stanford, you must have a high school diploma or equivalent. Although Stanford does not use a numerical formula in the admissions process, a strong high school transcript can reveal a lot about who you are as a student, peer, intellect, and individual to admissions officers.
Stanford does not demand a certain curriculum or set of courses to be admitted. They do, however, have a recommended high school curriculum. This recommendation aims to help prospective students succeed at Stanford.
Students that flourish in this curriculum, according to the institution, are well-suited for Stanford's tough undergraduate curriculum. Stanford's recommended high school curriculum is as follows:
English: four years, with significant emphasis on writing and literature.
Mathematics: four years of rigorous mathematics incorporating a solid grounding in fundamental skills (algebra, geometry, trigonometry). We also welcome additional mathematical preparation, including calculus and statistics.
History/Social Studies: three or more years, with courses that include the writing of essays.
Science: three or more years of laboratory science (e.g., biology, chemistry, physics).
Foreign Language: three or more years of the same foreign language.
Essay Requirements
A personal essay must be submitted via the Common Application or Coalition Application. You must also complete the Stanford Supplemental Essay Questions in addition to this essay. As soon as you add Stanford to your list of universities, these questions will appear on either application. The Stanford Questions can be answered directly on the Coalition or Common Application.
Unlike most schools, which need only one or two additional essays, Stanford expects students to respond to many short answers and short essay topics.
It is important to write honestly and passionately about oneself, for every topic chosen for your application essay. This is your chance to express yourself authentically to Stanford and show the admissions committee why you should be chosen.
What the Admissions Look For
If you are considering applying to Stanford University, there are numerous elements to consider regarding their admission process. We have discussed the deadlines and the Stanford regular decision notification date earlier, as well as the application components.
Now, how do you increase your chances at Stanford? First, you can boost your chances of acceptance by paying close attention to what Stanford admissions officers look for during the application process.
Stanford has a thorough holistic admissions process. This signifies that each component of the application is "part of an integrated and comprehensive whole." This means that no single determining criteria for a student's admission, and Stanford seeks well-rounded students.
Your application will assist officers in learning about your background and the life experiences that have molded you into the person you are today. They will learn about your intellectual and academic achievements and efforts from different angles. The admissions committee learns about your interests, views, and what makes you unique from your writings.
Stanford places high importance on diversity in the classroom, and students with diverse origins, experiences, talents, ideas, world views, and interests are encouraged to apply. Stanford can fully appreciate the potential of these individuals by taking a holistic approach to the admissions process; they can understand applicants as entire people and how they would contribute to the university.
Academic achievement is an important requirement for admission to Stanford. Admissions officers want candidates who have the potential to flourish at their school. The admissions committee may believe that students who challenged themselves in high school are more likely to challenge themselves in college. Therefore, an impressive high school transcript is an important component for Stanford admissions officers to consider.
Candidates must consider their college applications and paths while still in high school, as well as perform well academically. Utilizing all the resources and opportunities available to high school students is critical because it prepares pupils for success when it is time to begin filling out college applications.
Stanford also emphasizes students' commitment to broadening their academic and social horizons. Non-academic hobbies and extracurricular activities assist admissions officers in determining how potential students will contribute to the Stanford community.
This does not imply that students must be interested in a vast range of activities; if you are heavily involved in one or two commitments that you are enthusiastic about, this is more valuable to admissions staff than being involved in a wide range of clubs or organizations.
A job or family responsibility is just as vital as being a member of any school group as an extracurricular activity. Stanford values potential students' contributions in whatever capacity they may be present.
How Many People Get Waitlisted By Stanford?
Stanford is a distinguished and world-renowned institution that has been providing high-quality education for almost a century. To be accepted, prospective students must submit a well-rounded application that highlights their personality, intellectual ability, and potential to contribute to the school and community.
Currently, Stanford will not be providing any admissions data for the Class of 2026. Stanford received 55,471 applications for a seat in the Class of 2025; only 2,190 were accepted. The university's admittance rate of 3.95% was an all-time low.
So, how many people get waitlisted by Stanford? Out of the applicants, Stanford waitlisted 652 applications for the Class of 2025; with 535 accepting a waitlist spot and 61 being eventually admitted.
Stanford Yield Rate
The admission percentage of 3.95% is the lowest in Stanford history, but it is not the only record achieved by the Class of 2025. It was the largest undergraduate class in the University's history. According to University spokesperson E.J. Miranda, the yield rate for the Class of 2025, excluding the 2020 gap year students, was 80%.
The percentage of admitted students who enroll is referred to as the yield. Colleges must have a high yield to be as selective as possible. After all, if just half of the admitted students will enroll, you will need to admit twice as many to fill your freshman class. Your acceptance rate rises as you need to admit more students.
This is where waitlists come into play. Waitlists allow schools to stay selective while still knowing that they will be able to fill their freshmen class, even if the yield falls slightly. If fewer students enroll than expected, the school can fill the vacancies with students from the waitlist.
Waitlist Process
If Stanford's enrolled student number is lower than expected, the admissions officers will re-evaluate the waitlist candidates. They will make a final acceptance decision for all candidates on the waitlist by July 1st., which is around two months after the Stanford regular decision notification date.
The two most essential entrance requirements at Stanford are exceptional academic achievement and strong potential for high level throughout the undergraduate years. Another admittance factor is participation outside of the classroom, where it looks for evidence of continuous commitment and leadership in school and community activities.
Stanford seeks individuals who will make significant contributions to the Stanford community by exhibiting intellectual vitality and academic leadership, attributes that grade point averages and test scores do not fully reflect. Because of the large number of outstanding individuals that apply to Stanford, there are many top students for whom Stanford simply does not have space.
Sometimes a candidate is denied admission while a friend with a lower GPA or other quantitative criteria is admitted. This happens because the admissions officers prioritize hard-to-quantify personal characteristics and achievements and because schools, programs, and individuals differ greatly.
While you may be familiar with another applicant's academic background, only admissions officers have access to the whole application, including the student's writing and academic evaluations.
Each applicant demonstrates a distinct combination of achievement, potential, and intellectual vitality, as well as personal traits and a compelling personal story. The decisions are ultimately influenced by a combination of these elements.
To accept your spot on the waitlist, fill out the Stanford Waitlist Response Form online. Only students who accept their place on the waiting list will be considered for future admission. Stanford also encourages you to provide brief updates to your application via the Waitlist Response Form. Please keep in mind that the form can only be submitted once. Please use the Update Application Form on your portal to provide updates later.
Please do not provide any additional letters of recommendation or resources such as writing samples, creative/performing arts credentials, photos, research papers, or certifications. Please do not call to inquire about your chances of admission because Stanford cannot guess or give students a definite answer.
Does Early Action Increase Chances At Stanford?
Stanford's restrictive early action program is an excellent choice for students who are certain that Stanford is the school for them.  Although the admissions staff considers all candidates, in the same manner, there are a few factors that may make REA the best option for you.
A Restrictive Early Action is an excellent option for you if:
You have picked Stanford as your first choice;
You have taken a rigorous academic schedule through grade 11 and have had great outcomes; and
You have adequate time before the November 1 deadline to craft an impressive application.
Students might be curious "Does early action increase chances at Stanford?" Stanford admits a higher percentage of applicants from its pool of early decision applicants than they do from its pool of regular decision applicants, as is true of many other universities.
Stanford University has a 9.2% acceptance rate for its early decision applicants. The institution received 7,822 early action applications for the first-year graduating class of 2021, and 721 students were admitted from this candidate pool.
Stanford had 44,073 applicants for first-year admission during the same year. Only 2,050 of these applicants were accepted into the institution. As a result, during this admission cycle, the acceptance rate for regular decision applicants was only 4.7%.
Stanford is one of the most selective colleges in the country, with such low acceptance rates. Furthermore, acceptance rates at the premier schools have declined even further in recent years.
Again, in terms of the percentage of students admitted, Stanford admits more students from the Restrictive Early Action pool than it does overall. The applicant pool is smaller to begin with, which is one reason why the number of students who are accepted is likewise smaller.
In addition, students in particular cases, such as athletes, may also use the REA pool. This also increases Stanford REA's total acceptance rate.
While these numbers and dates, including the Stanford regular decision notification date, may seem overwhelming, you need to check with yourself first if Stanford matches you before starting your application. If you need experts' advice on your college options and planning for college, you may contact AdmissionSight. We are one of the leading college admissions counselors in the US and our company has helped thousands of students get admitted to top universities. Feel free to book an initial consultation with AdmissionSight to know us more.