The Stanford University Baseball Program
Stanford University Baseball is a cornerstone of Stanford University's sports programs and an institution in collegiate athletics. Founded in 1892, the team has an enduring legacy of over a century, underpinned by exemplary performance, tenacity, and sportsmanship. The program is part of the Division I Pacific-12 Conference, colloquially known as the Pac-12, a testament to its high caliber.
Stanford Baseball has etched its mark in the annals of college sports in terms of competitive success and its broader contributions to collegiate baseball. The program has demonstrated consistent excellence, securing numerous conference titles, advancing to the College World Series on many occasions, and producing an impressive roster of Major League Baseball (MLB) athletes.
Stanford Baseball's significance extends beyond victories and notable alumni, however. The program embodies the university's commitment to athletic and academic excellence, underlining the philosophy that these two aspects coexist harmoniously in a student's life.
Furthermore, it plays a critical role in fostering a sense of unity and pride within the Stanford community, becoming a vibrant tradition and a much-anticipated fixture in the university's yearly calendar. Thus, Stanford Baseball's importance is multi-faceted, symbolizing competitive excellence, personal development, and community spirit, hallmarks that reinforce its place as a leading light in collegiate athletics.
Stanford Baseball History
Founding and early years
The Stanford University baseball program was officially established in 1892, making it one of the oldest college baseball programs in the United States. During the initial years of Stanford's Baseball History, the program slowly established itself in the intercollegiate sports scene. It was a period of laying the groundwork, from developing team chemistry and building training routines to participating in early matches, both home and away.
The team's resilience and dedication during these foundational years played an instrumental role in shaping the Stanford Baseball program's culture and ethos. Although significant championships or titles did not mark the early years, the team's steady progress laid the foundation for the program's future successes and prominence in collegiate athletics. These initial years were integral to Stanford Baseball's journey, representing the first steps toward its established legacy today.
Major milestones and achievements
Stanford Baseball boasts an impressive array of milestones and achievements, a testament to its longstanding tradition of excellence. Since its inception, the team has made numerous appearances in the College World Series, clinching the national championship title twice, in 1987 and 1988. These back-to-back wins have been particularly memorable highlights in the program's history.
Stanford has also secured many Pac-12 Conference titles, further solidifying its reputation as a powerhouse within collegiate baseball. In addition to team accomplishments, numerous individual players have been recognized for their exceptional performances. These include All-American honors, Golden Spikes Awards, and other prestigious accolades.
Furthermore, many Stanford University Baseball players have been drafted into the Major League Baseball (MLB), including several first-round picks, extending the program's influence to professional baseball. These milestones and achievements underscore Stanford Baseball's commitment to athletic excellence and remarkable impact on the sport.
Influential coaches and players
Stanford Baseball has been home to several influential coaches and players who have significantly shaped the program and the sport. Mark Marquess, who served as head coach for 41 years from 1977 to 2017, is perhaps the most iconic figure in Stanford Baseball history. Under Marquess's leadership, the team won two College World Series Championships and made 14 appearances in the College World Series.
His dedication to the sport and his players instilled a strong work ethic and team spirit, setting the standard for the program's success.
Stanford Baseball Accomplishments
National Championships and College World Series appearances
Stanford Baseball has made a significant impact on the national stage, having won two College World Series Championships and made numerous appearances in the series throughout its history. The team's first national championship win came in 1987, followed by a successive win in 1988, demonstrating the strength and skill of Stanford's baseball program on a national level.
The back-to-back championships are among the most memorable moments in the program's history and have greatly contributed to Stanford Baseball's reputation as a premier collegiate baseball team. Beyond these championships, Stanford has made multiple appearances in the College World Series, reflecting the program's consistently high level of performance.
These regular appearances and victories at the national level not only highlight the talent and hard work of Stanford's players and coaches but also position Stanford Baseball as a respected and formidable competitor within collegiate baseball.
Conference titles
The Stanford Baseball team has been a dominant force in their conference, securing numerous Pac-12 Conference titles. These titles are a testament to Stanford's consistent performance and ability to compete against some of the most skilled teams in the region. Winning a conference title is a significant accomplishment in collegiate baseball as it represents a team's success over an entire season of regular play.
Each of these titles adds to the rich legacy of Stanford Baseball and further reinforces its status as a powerhouse in collegiate sports. Moreover, the titles not only showcase the team's prowess but also the strength of the coaching staff in fostering talent, strategic planning, and maintaining the team's competitive edge. The numerous Pac-12 titles that Stanford Baseball has won illustrate the program's dedication to excellence and its capacity to maintain a high-performance standard over time.
Player awards and accolades
The players of Stanford Baseball have been recognized on multiple occasions for their performances and contributions to the sport, receiving numerous awards and accolades. These recognitions span from All-American honors to the Golden Spikes Award, awarded annually to the top amateur baseball player in the United States.
In addition, many Stanford Baseball players have been named to the All-Pac-12 team, recognizing their standout performances within the conference. The program also regularly sees its players nominated for and receiving various player-of-the-week, player-of-the-year, and other similar awards.
These individual recognitions highlight Stanford University Baseball players' exceptional talent and dedication, complementing the team's overall success. Importantly, these awards and accolades also underscore the quality of the coaching and player development within the program, as it consistently produces athletes who perform at the highest level of collegiate baseball.
Notable Stanford Alumni for the baseball program
Overview of successful alumni
Stanford Baseball has produced a wealth of successful alumni who have gone on to have influential careers both within and outside of professional baseball. Many former players have transitioned to Major League Baseball (MLB), where they've made significant contributions to their respective teams. Notable alumni include Mike Mussina, a five-time All-Star and seven-time Gold Glove Award winner, and Jed Lowrie, an accomplished MLB infielder.
In addition, Notable Stanford Alumni like Jack McDowell, a former Cy Young Award winner, have left indelible marks on the sport. Beyond professional baseball, many Stanford Baseball alumni have found success in other fields, such as business, education, and public service, embodying the program's commitment to fostering well-rounded individuals.
Impact on Major League Baseball
Stanford Baseball's influence on Major League Baseball (MLB) is profound, marked by a long list of alumni who have played professionally. Over the years, Stanford has consistently produced high-quality players who have been drafted into the MLB, including numerous first-round draft picks.
These players have contributed substantially to their respective teams, with many becoming All-Stars, Gold Glove winners, and Hall of Famers. Stanford's rigorous academic and athletic program also equips players with a strong skill set and work ethic, attributes that have often translated into successful careers in the MLB.
This continuous stream of talent from Stanford to the professional leagues underlines the program's status as a premier training ground for future MLB players and its significant impact on professional baseball.
Stanford Baseball Facilities
Overview of Sunken Diamond Stadium
Sunken Diamond Stadium, the home of Stanford University Baseball, is one of the premier college baseball facilities in the country. Opened in 1931, the venue is named "Sunken" Diamond because the field is 25 feet below ground level, creating a unique playing and viewing experience.
With a seating capacity of over 4,000, it has witnessed countless thrilling games and significant moments in Stanford Baseball history. Known for its pristine field and excellent sightlines, Sunken Diamond offers an exceptional environment for both players and fans.
As the most prominent Stanford Baseball Facility, the venue features modern amenities, including electronic scoreboards and advanced lighting systems, to enhance the spectator experience. Over the years, Sunken Diamond has hosted numerous regional and super-regional NCAA tournaments, underscoring its status as a top-tier baseball facility. The stadium is a testament to Stanford's commitment to providing the best facilities for its athletes and the community.
Renovations and updates over the years
Over the years, Stanford University has shown its commitment to providing the best facilities for its baseball program, with Sunken Diamond Stadium undergoing numerous renovations and updates. In 2006, a significant renovation project added the state-of-the-art Klein Field to the stadium, named after Bud Klein, a generous donor and supporter of Stanford Athletics. This expansion brought new dugouts, batting cages, a press box, and an improved sound system.
Recent updates have focused on enhancing spectator comfort and experience, such as installing chair-back seats and updated concession facilities. These continuous improvements to Sunken Diamond reflect Stanford's dedication to its baseball program and its commitment to providing a top-tier experience for fans, players, and the broader community.
Features and amenities
Sunken Diamond Stadium boasts various features and amenities that enhance the game-day experience for players and spectators. The playing field showcases excellence, meticulously maintained to ensure top-quality playing conditions. The stadium offers comfortable seating for spectators, with the recent addition of chair-back seats in certain sections.
An updated concession area provides a range of food and beverage options, catering to different preferences. For the athletes, there are modern dugouts, a well-equipped training room, and state-of-the-art batting cages for practice and warm-ups.
The press box facilities are also advanced, catering to media personnel covering the games. An electronic scoreboard offers real-time updates and statistics, enhancing the spectator experience. Furthermore, the stadium's unique design, sunken 25 feet below ground level, creates an intimate atmosphere, making Sunken Diamond a distinctive and beloved venue in collegiate baseball.
Stanford University Traditions and Culture for Baseball
Popular gameday traditions
Stanford University Baseball games are steeped in tradition, enhancing the spectator experience and fostering a sense of camaraderie among fans. One popular tradition is the "Seventh-Inning Stretch," where fans stand and sing "Take Me Out to the Ball Game" in unison. This shared activity is a fun way to re-energize the crowd and rally the team's support as the game approaches its final stages.
Stanford's mascot, the Stanford Tree, is often present at games, engaging with fans and participating in various antics to entertain the crowd. Additionally, fans often come dressed in Stanford's cardinal red and white colors, creating a sea of color in the stands and reinforcing the sense of unity and school spirit.
The end of a victorious game is often marked by playing "All Right Now" by Free, a Stanford athletic tradition that has extended to the baseball field. These traditions help to create a festive and engaging atmosphere on game day, making Stanford Baseball games a cherished part of university life.
influence of the local community and fan base
The local community and fan base play an integral role in the culture and success of Stanford Baseball. With a fan base that comprises students, faculty, alumni, and local residents, Stanford games are often characterized by a vibrant and supportive atmosphere. The community's enthusiasm and loyalty are palpable during games at Sunken Diamond Stadium, adding to the home-field advantage.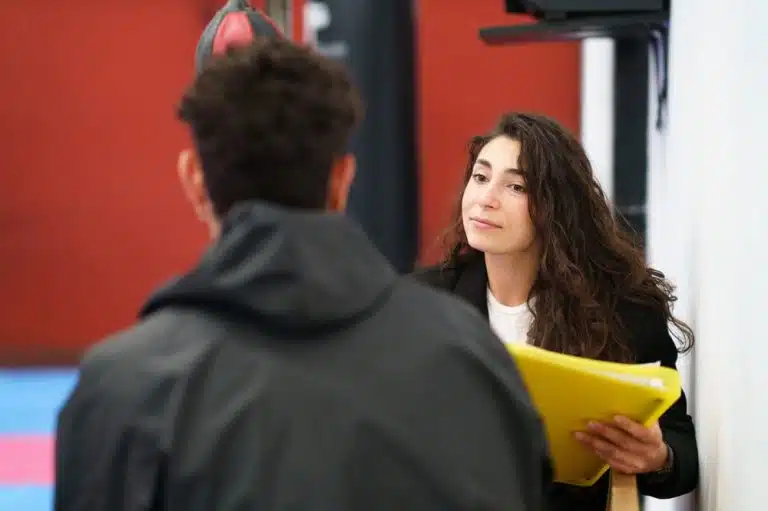 The local community also supports the program by participating in events, fundraisers, and youth camps, helping foster a deeper connection with the team. The influence of this community support extends beyond the stands, contributing to the overall morale and motivation of the players. Indeed, the local community and fan base are part of the fabric of Stanford Baseball, enhancing the program's collegiate sports experience and playing a significant role in its enduring legacy.
Role of Stanford Baseball in university life
Stanford University Baseball plays a significant role in university life, contributing to the vibrant campus culture and fostering a sense of community. The baseball program is not just about sports competition; it is an institution that brings together students, faculty, staff, and alumni in a shared passion for the sport and for Stanford. Game days at Sunken Diamond Stadium are a highlight of the academic year, with many in the university community attending to cheer on the Cardinal.
Beyond providing entertainment, these events also serve as a unifying force, promoting school spirit and camaraderie. Additionally, the baseball program offers opportunities for students to get involved in various capacities, from athlete participation to roles in team support, game management, and media coverage.
The program also plays a key role in the university's outreach efforts, engaging with the local community through youth camps and charity initiatives. Hence, Stanford Baseball is deeply woven into the fabric of university life, enriching the Stanford experience for all community members.
As you know more about Stanford University baseball, you will need guidance to ensure you get into Stanford. At AdmissionSight, you will be guided through this process as needed. You can get all the right information and guidance from experts at AdmissionSight. Start your journey today with an initial consultation.