Stanford vs. Scripps: Which University is Right for You?
Choosing a university is an important decision, and it's crucial to consider all factors before making a final choice. Two well-known universities are Stanford and Scripps, and it can be challenging to pick one over the other. This article is designed to help you compare Stanford vs. Scripps to decide which one is the right fit for you.
Location and Campus: A Closer Look
Stanford University is located in Stanford, California, while Scripps College is situated in Claremont, California. Stanford's campus is spread over 8,180 acres, making it one of the largest campuses in the country.
On the other hand, Scripps College covers 37 acres. Stanford's campus is known for its beautiful gardens, sculptures, and Spanish Colonial Revival architecture, while Scripps College's campus is recognized for its Mediterranean Revival-style buildings.
Stanford has the advantage of being in Silicon Valley, one of the hottest tech hubs in the world, which provides its students with unique internships and job opportunities. Scripps College's location in Claremont allows students the proximity to Los Angeles and provides them with access to an array of internship and job opportunities.
Despite the difference in size, both campuses offer a variety of resources and facilities to their students. Stanford's campus includes state-of-the-art research facilities, libraries, and museums, while Scripps College's campus features a performing arts center, a swimming pool, and a fitness center.
Additionally, both campuses have a strong commitment to sustainability and have implemented various eco-friendly initiatives, such as using renewable energy sources and promoting recycling and composting.
Stanford vs. Scripps: Admission Requirements and Application Process
Both universities have competitive admission processes, and admission to either institution is highly selective. To apply to Stanford, you can submit the Common Application or the Coalition Application, while Scripps accepts the Common Application.
Stanford's acceptance rate is around 4%, while Scripps' acceptance rate is around 17%. Stanford requires three letters of recommendation and a personal essay, while Scripps requires two letters of recommendation and a personal essay.
In addition to the required materials, both universities also consider extracurricular activities, community involvement, and academic achievements when making admission decisions. Stanford places a strong emphasis on leadership and innovation, while Scripps values a commitment to social justice and diversity.
It is important to note that both universities offer need-based financial aid and merit-based scholarships to eligible students. However, the application process for financial aid is separate from the admission process and requires additional forms and documentation.
Stanford vs. Scripps: Cost of Attendance
Stanford and Scripps are both private institutions and have high tuition fees. Stanford's undergraduate tuition is $56,169 for the academic year 2020-2021. Scripps' tuition is $59,130 for the same academic year.
Both universities provide financial aid to admitted students who qualify. Stanford is known for its generous financial aid policies and provides need-based aid. Scripps offers need-based aid as well but focuses on merit-based aid.
It is important to note that the cost of attendance at these universities goes beyond just tuition and fees. Students should also consider the cost of housing, meals, textbooks, and other expenses. Stanford and Scripps both offer on-campus housing options, but the cost varies depending on the type of accommodation.
Additionally, students may be able to reduce their expenses by applying for scholarships or working part-time jobs on campus. It is recommended that students carefully review the cost of attendance and explore all available options for financial assistance before making a decision on which university to attend.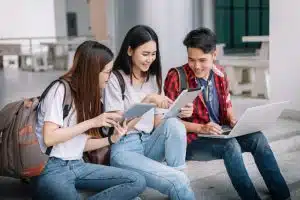 Stanford vs. Scripps: Academics
Stanford offers 78 major fields of study and 97 minors, while Scripps College offers 33 undergraduate majors. Both institutions are known for their strong academic programs, but Stanford is well-known for the quality of its STEM programs. Scripps College's focus is on humanities, social sciences, and the arts.
In addition to their undergraduate programs, both Stanford and Scripps College offer a variety of graduate programs. Stanford has over 90 graduate fields of study, including law, medicine, and business. Scripps College offers graduate programs in art conservation and teaching.
Both institutions also offer a wide range of courses in interdisciplinary fields. Stanford's Program in Writing and Rhetoric, for example, combines writing instruction with the study of rhetoric, while Scripps College's Core Curriculum integrates courses in literature, philosophy, and history.
Stanford vs. Scripps: Faculty and Student Ratio
Stanford has a student-faculty ratio of 5:1 and employs over 2,200 faculty members. Scripps College has a student-faculty ratio of 10:1 and employs over 100 faculty members. A smaller student-faculty ratio generally means more personalized attention and smaller class sizes, which can provide a better learning experience.
However, it is important to note that a smaller student-faculty ratio does not always guarantee a better learning experience. Factors such as the teaching style of the faculty, the curriculum, and the resources available also play a significant role in shaping the quality of education.
Additionally, a larger student-faculty ratio may offer more diverse perspectives and opportunities for collaboration among students. Therefore, it is essential to consider multiple factors when evaluating the impact of faculty and student ratio on your learning experience.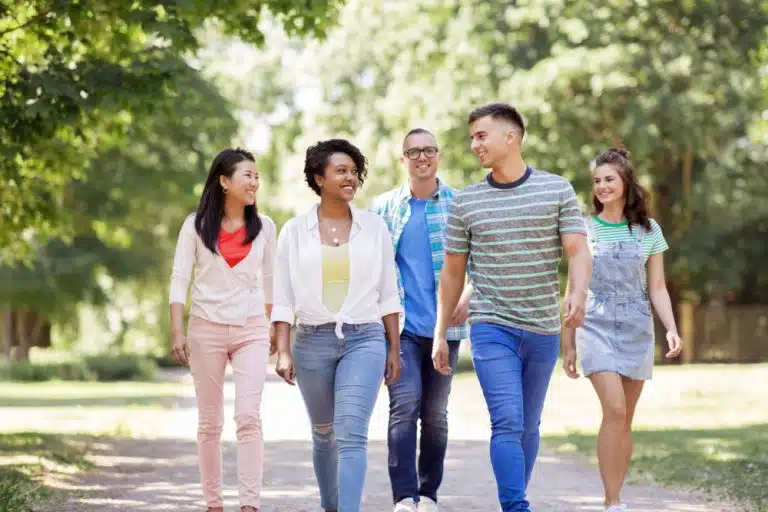 Research Opportunities: What's Available?
Stanford University is known for its cutting-edge research in areas such as biotechnology, computer science, and engineering. At Scripps College, research opportunities are mainly available to students through professors' research projects, but exceptions are made for students who show exceptional interest in research activity themselves.
Students at Stanford University have access to state-of-the-art research facilities, including the Stanford Linear Accelerator Center and the Stanford Synchrotron Radiation Lightsource. These facilities allow students to conduct research in fields such as physics, chemistry, and materials science.
At Scripps College, students can also participate in research projects through the Keck Science Department, which is a joint program with Claremont McKenna College and Pitzer College. This program provides students with opportunities to conduct research in areas such as biology, chemistry, and environmental science.
Stanford vs. Scripps: Student Life
Stanford has over 600 student organizations, including academic groups, athletic teams, and Greek life. Scripps College has over 50 student organizations, including academic groups and athletic teams.
Additionally, both Stanford and Scripps College offer a wide range of activities for students to participate in outside of clubs and sports. These activities include community service opportunities, cultural events, and outdoor recreation programs.
Students can also attend lectures and workshops on various topics, join book clubs, and participate in intramural sports leagues. With so many options available, students are sure to find something that interests them and helps them feel connected to their campus community.
Housing Options: On-campus vs Off-campus Living
Both Stanford and Scripps College provide on-campus housing for their students. On-campus housing provides students with the opportunity to live close to their academic environment and build a community of their peers. Scripps College has more limited options for off-campus housing and places a greater emphasis on on-campus living than Stanford.
However, off-campus living can also be a great option for students who want more independence and privacy. Off-campus housing options can include apartments, houses, or shared living spaces.
Living off-campus can also provide students with the opportunity to explore the surrounding community and gain real-world experience in managing their own living arrangements. It is important for students to weigh the pros and cons of both on-campus and off-campus living options before making a decision.
Career Services: Which University Offers Better Job Prospects?
Both universities have strong career service departments that provide assistance with preparing students for employment or graduate school. Stanford's Career Education department holds career fairs and provides guidance on career options, while Scripps College provides career counseling.
However, Stanford's career services have a wider network of alumni and industry connections, which can provide students with more job opportunities and connections.
On the other hand, Scripps College's career counseling services offer personalized support and guidance to students, helping them to identify their strengths and interests and align them with potential career paths. Ultimately, the choice between the two universities' career services depends on the individual student's needs and preferences.
Alumni Network: How Can It Help Your Future?
Both Stanford and Scripps College have active alumni networks, which can be valuable resources for students and graduates. Stanford alumni are known for their success in the tech industry, while Scripps College alumnae are known for their positions of leadership in numerous fields.
By joining your school's alumni network, you can gain access to a wide range of career opportunities and job postings. Many alumni are eager to help fellow graduates by offering mentorship, job referrals, and networking opportunities.
Additionally, alumni networks often host events and workshops that can help you develop new skills and expand your professional network.
Another benefit of joining your school's alumni network is the opportunity to give back to your alma mater. Many alumni networks have volunteer programs that allow you to get involved with campus events, fundraising efforts, and other initiatives.
By giving back to your school, you can help ensure that future generations of students have access to the same opportunities and resources that you did.
Campus Diversity: How Do the Universities Compare?
Both Stanford and Scripps College have diverse student bodies. Stanford employs comprehensive efforts to foster diversity, equity, and inclusion, with a majority of students being from underrepresented groups.
Scripps College is known for its initiatives to support diversity, equity, and inclusion and has a student body that comprises students from across the country and internationally.
Additionally, both universities offer a variety of cultural organizations and events to celebrate diversity on campus. Stanford hosts an annual Multicultural Springfest, which features performances, food, and activities from different cultures.
Scripps College has a student-led organization called MOSAIC, which promotes cultural awareness and hosts events such as a cultural fair and a drag show. These organizations provide opportunities for students to learn about and appreciate different cultures, and contribute to the vibrant and inclusive campus communities at both universities.
Beyond Academics: Community Outreach and Volunteer Opportunities
Beyond academics, both universities provide students with opportunities to engage in volunteer and community outreach programs. Stanford's "Cardinal Service" program has a robust list of community service projects and volunteer opportunities that Stanford students can participate in.
Scripps College's Office of Community Engagement sponsors community engagement programs and provides opportunities for students to engage in the community.
Stanford's Cardinal Service program offers a wide range of volunteer opportunities, including tutoring and mentoring programs for underprivileged youth, environmental conservation projects, and disaster relief efforts.
Students can also participate in service trips to other countries, such as building schools in developing countries or providing medical aid in impoverished areas.
Scripps College's Office of Community Engagement sponsors various community outreach programs, such as a community garden project that provides fresh produce to local food banks and a literacy program that pairs college students with elementary school students to improve reading skills.
Additionally, Scripps students can participate in service-learning courses that integrate community service with academic coursework.
Conclusion: Which University is the Best Fit for You?
Choosing the right university can be a daunting task, but it's always essential to consider multiple factors. Stanford and Scripps College are both well-respected institutions with a focus on academic excellence and providing a well-rounded college experience.
Ultimately, the decision between the two universities will depend on your academic interests, career aspirations, and values. We hope this article has helped guide you toward making the best decision for you and your future.
It's important to note that while both Stanford and Scripps College offer excellent academic programs, they have different campus cultures and environments. Stanford is a larger university with a diverse student body and a strong emphasis on research and innovation.
Scripps College, on the other hand, is a smaller, liberal arts college with a tight-knit community and a focus on interdisciplinary studies. Consider visiting both campuses and talking to current students to get a better sense of which university aligns with your personal preferences and goals.