Students Enrolled at UCLA
The University of California, Los Angeles (UCLA) consistently earns a spot near the top of the list of the best-ranked public universities in the United States. The amazing opportunities that are available to students at UCLA are spread across the university's many academic programs, extracurricular activities, and vibrant campus life. It's no doubt that it receives nearly 150,000 applications for this academic year, and the total number of students at UCLA admitted for the Class of 2026 is equal to 8.52%.
Students also have access to a variety of resources both on and off campus as a result of the university's enviable location in Southern California and the enormous size of the Bruin alumni network.
In addition to the University of California, Los Angeles (UCLA), eight more public undergraduate institutions are dispersed around the state of California, ranging from the San Francisco Bay Area down to San Diego. The application process for admission to the University of California schools, also known as the UCs collectively, is distinct from that of the Common or Coalition apps since UCs have their own application. Its admission process is also considered rigorous and very challenging to a lot of prospective students.
The undergraduate curriculum at UCLA consists of more than 90 minors and 125 majors, which are offered through 109 academic departments. Biology, Business Economics, Political Science, Psychology, and Psychobiology are the most common majors chosen by the students enrolling in undergraduate programs.
The university places a significant amount of importance on the research conducted by the students at UCLA, awarding close to one billion dollars in grants and contracts for research each year. Because of its proximity to Ronald Reagan Medical Center, the campus's thriving research community is highlighted at the university.
The sports department of UCLA is quite active, and the school holds 118 NCAA team championship titles. There are 25 NCAA Division I sports played at the university, with 14 being reserved for women and 11 being reserved for men.
Both the men's and women's basketball teams have won multiple championships, with the men's team has won 11 and the women's team has won 4. And with a football team that is just as successful, it should come as no surprise that the students will line up outside Pauley Pavilion for hours before basketball games or get pumped up for the annual rivalry game with USC.
In addition, the total number of students at UCLA enrolled as undergraduates that are involved with fraternities and sororities is 13%.
At UCLA, there is a thriving extracurricular culture with over one thousand different groups. These clubs are showcased to the students during an annual event called the Enormous Activities Fair, which takes place across Royce Quad. The Student Alumni Association is one of the most well-known clubs on campus; every year, they put on a tradition called Dinner for 12 Strangers, which has been going strong for more than half a century. As part of this long-standing community tradition, more than 3,700 students, alumni, and professors come together to organize more than 500 international meals.
How many students are enrolled at UCLA?
In this part, we're going to determine how many students at UCLA and the total for both undergraduate and graduate students.
UCLA Total Enrollment as of August 2022
Undergraduates: 31,636
Graduates: 14,364
With this, the total number of students at UCLA currently enrolled at the university is 46,000, which is quite larger compared to other local states and universities.
At UCLA, becoming involved in campus life is an integral element of the overall educational experience. Because of this, UCLA provides new freshmen with a guarantee of housing for the next three years, and as a result, 97% of freshmen choose to reside on campus. Additionally, the institution is aiming toward the achievement of a long-term objective of guaranteeing housing for first-year students during their entire four years of education.
All of the university's residence halls are located within a short distance of one another and are easily accessible on foot. They are also situated near the academic buildings, research labs, libraries, and athletic facilities on campus.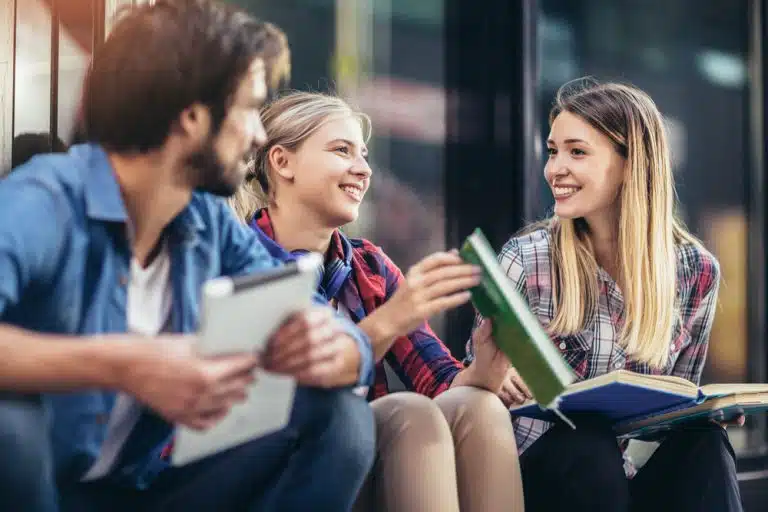 In addition, the students at UCLA have access to a wide array of housing options, ranging from traditional residence halls and suites to on-campus residences. Despite this, the majority of students choose to live in triple rooms for their first two to three years on campus. The "Lifestyle Preferences" portion of the housing application is extremely essential because so many students at UCLA share living space. Because of this, the university makes an effort to pair housemates accordingly.
The numerous living-learning communities that are located on the campus of UCLA provide an alternative to conventional on-campus housing options. These communities are places where students who share similar interests live together and participate in programs that are designed to cater to their academic, social, and personal needs. Living-learning communities at UCLA are available to all undergraduates, irrespective of their academic concentration, identity, or background.
Students find its dining halls to be wonderful in many different ways. It has been said that the dining halls at UCLA are among the finest that can be found in any college in the United States. There is a wide variety of cuisine available to satisfy the preferences and dietary needs of all students. This includes individuals who are interested in eating foods that are sourced locally, as well as those who follow a kosher, halal, vegetarian, vegan, or flexitarian diet. With this, the total number of students at UCLA living on housing plans provided by the university is more than 12,000. Students have access to its best dining facilities.
The lives of many students at UCLA are significantly impacted by the presence of athletics. The university has a distinguished past; it is in the top two in the number of NCAA championships it has won, with 118 in 20 different sports (which has won 123 titles). This includes a record run in basketball, in which the UCLA men's team won seven consecutive national championships and a total of 10 titles in 12 years, going perfect four times.
UCLA is a member of the Pac-12 Conference and currently fields a total of 23 Division I teams across 13 women's and 10 men's sports. Students can participate in a broad variety of club sports, some of which include rowing, lacrosse, skiing, rugby, and martial arts, amongst others.
There are over a thousand student groups and organizations on the UCLA campus, and they cover a wide range of interests and activities. This means that all students have access to a wider variety of extracurricular possibilities than just sports. Quidditch, a sport-inspired by Harry Potter that is played on campus, Latin dance classes, and membership in the Milk and Bookies, an organization that promotes literacy in the greater Los Angeles area, are also popular clubs on campus. Traditional extracurricular activities, such as working at the student newspaper or participating in student government, are also popular.
At UCLA, it was previously mentioned that sororities and fraternities play an important part in the overall student experience of the students at UCLA. On the campus of UCLA, there are a total of 71 Greek organizations, 37 of which are fraternities and 34 of which are sororities. Some of these organizations have a cultural focus, while others do not.
Students at UCLA never feel isolated, regardless of how far away from their families they may be, because the university has established such a robust support system for them. The purpose of the New Student Orientation program is to provide incoming students with a comprehensive introduction to campus life at UCLA, and the First-Year Experience (FYE) program is designed to equip new college students with the skills, tools, and knowledge to transition to life on a college campus.
Both formally structured and more casual forms of tutoring are made accessible to pupils who are struggling academically through the various departments of the school. The Student Retention Center (SRC) at UCLA is one of the highlights of the university's support services. The SRC was the first student-initiated, student-run, and student-funded retention center in the country.
How many students get accepted yearly to UCLA?
With a hundred thousand applications, it's no wonder that a huge number of high school students are curious about how many students get accepted yearly to UCLA. The University of California, Los Angeles (UCLA) received a total of 168,135 applications for the Fall 2021 semester; of those, 139,490 were submitted by potential first-year students, and 28,645 were submitted by students who planned to transfer during their junior year.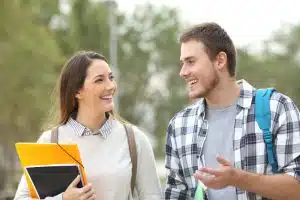 Here's a table representation of UCLA's admittance statistics for the past three years:
ADMIT LEVEL – FRESHMAN
Applied
Admitted
Enrolled
Admit Rate
Yield
2021
  139,490
    15,028
      6,587
11%
44%
2020
  108,877
    15,602
      6,386
14%
41%
2019
  111,322
    13,720
      5,920
12%
43%
Since UCLA is the institution to which most people apply worldwide, you may find it difficult or intimidating to begin your application or to make it stand out in any way. One of the things that helped students out the most was segmenting their applications into smaller parts and then working towards completing those parts daily in a methodical manner.
Just keep in mind that the best applications are the ones that are vulnerable, honest, and well-thought-out, so take your time to answer the essay questions and speak your truth. Consider what you would like admissions officers to know about you, and even though it may sound trite, be authentic in all that you do. Learn more about UCLA enrollment here at AdmissionSight.
What is the percentage of international students at UCLA?
Learning what is the percentage of international students at UCLA is also recommended to determine your chances of getting admitted if you're a student from abroad. There's a total of 32% international students at UCLA as of this date. However, you should also be aware that enrollment by international plummeted because of the COVID-19 pandemic.
The long-standing and ongoing assistance that the University of California, Los Angeles (UCLA) provides to its community of international students is one of the factors that has led to UCLA's status as a top university in the world.
International students at UCLA enjoy a wide variety of possibilities to study a variety of academic subjects, as well as to experience American culture and learn not only about the history and culture of Los Angeles but also about the United States and Americans more broadly. As we move forward into the 21st century, UCLA will continue to offer outstanding customized encouragement and support for UCLA's wide and diverse community of international students.
You can refer to the following table for a more specific figure for the current international students at UCLA:
| | | |
| --- | --- | --- |
| Visa Status | Undergraduate | Graduate |
| Total Domestic | 90% | 78% |
| Total International | 10% | 22% |
What percentage of students graduate at UCLA?
Here at AdmissionSight, you will also learn what percentage of students graduate at UCLA because we deem it important for students to stay at a university that can fulfill their educational needs to graduate.
The number of years required to earn a degree is decreasing on average as a result of the fact that the total number of students at UCLA that graduated now exceeds 90% for both freshmen (six-year rate, including time off) and transfers (four-year rate, including time off). 84% of the students who entered UCLA as freshmen in 2016 had attended the university for a total of 12 quarters or fewer. 72.6 percent of the transfer students who started their studies in 2018 graduated in six quarters or fewer.
For first-year students who graduated in 2019-2020, the typical number of registered quarters required to earn a bachelor's degree was 11.7 (excluding time off). The average number of academic quarters that students who began the program as transfers and graduated in 2019-20 were enrolled in is 6.3.
What kind of students does UCLA look for?
If you wanted to be a member of UCLA's student body, you should be the answer to what kind of students does UCLA look for. In addition to strong academic performance and high scores on standardized tests, UCLA looks for students who are active in their communities and demonstrate leadership. Individuals who have contributed to the betterment of their communities through leadership, volunteer work, or charitable activity are given admission preference. Students can demonstrate these qualities in their supplemental essays as well as in the activities they participate in outside of class.
The difficulty of an applicant's secondary school record, their grade point average and the application essays are the only elements that the University of California, Los Angeles (UCLA) considers to be "extremely essential" in its admissions process. Talent and skill, character and personal traits, extracurricular activities, volunteer experience, and work experience are some of the factors that are considered "essential." First-generation status, geographical residence, and state residency are examples of variables that are "taken into consideration."
What percentage of students receive financial aid at UCLA?
Financial aid is extremely crucial to students who struggle financially, so it is important to know what percentage of students receive financial aid at UCLA. We are aware that 62% of students at UCLA get some form of financial aid. This is considerably lower than the national average for public schools, which is 86 percent across the country. Because there are fewer students at UCLA getting financial aid, the tuition at UCLA is higher than that of comparable colleges.
The price of attendance at UCLA could appear to be intimidating. The good news is that the majority of students at UCLA are not responsible for paying the full price of attendance. Families can reduce the impact that the expense of attending UCLA has on their finances because of the assistance provided by financial aid.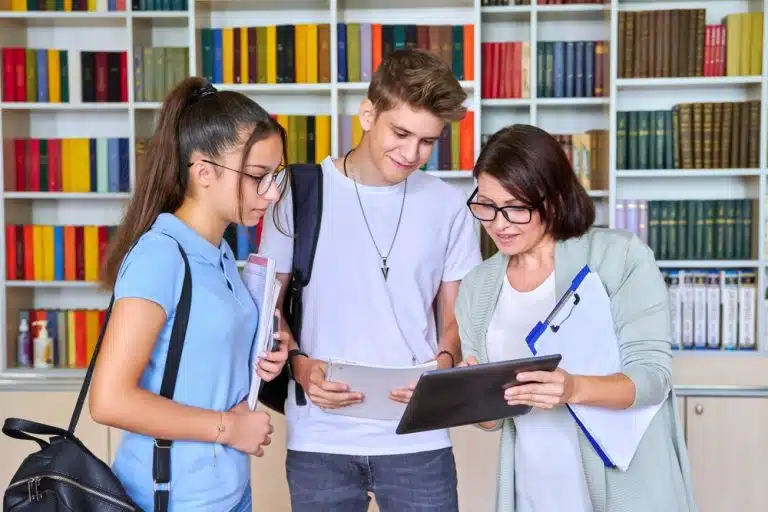 To get a better understanding of this topic, let's look at the many forms of assistance and the amounts of money that students receive from each.
Scholarships and Grants: Grants and scholarships outweigh student loans because they're not reimbursed. The more grants and scholarships a school's students can get, the better off they will be. 54% of UCLA grant applicants receive one. UCLA students typically receive a grant average $17,703.
This is $10,434 more than public schools spend per student ($7,269). There's a little number of students at UCLA that receive aid. However, those who do receive get more than the national average. If you qualify for financial aid, this grant will reduce your UCLA tuition costs. Because of this, fewer students will need student loans.
Student Loans: To attend UCLA, you must borrow money and return it monthly after graduation. It's utilized to pay for college. When you graduate, your debt will equal the number of student loans you borrowed. Keeping student debt low will benefit you. Graduating with less debt reduces financial hardship. High student debt isn't a positive sign for a school.
Even while it's customary for U.S. college graduates to be in debt, a high percentage of students taking out loans is not a good omen. UCLA's tuition is inexpensive because few students take out loans. How many UCLA students get student loans? 34% of persons have debt. This is 24% less than public school enrolment nationwide.
Positive sign: UCLA students are borrowing less. Regular students can afford UCLA, as shown. Student loans are government and private. Government loans are usually superior to private loans. Most government loans have low-interest rates, which reduces overall expenses throughout the life of the loan. Other benefits may include loan forgiveness.
Good financial aid programs attract more students with federal loans. Private loans are the least desired kind of financial aid for college because they have the highest interest rates and cost more over time. UCLA students use 34% federal loans and 1% private loans.
Going to college is vital for personal growth, and we at AdmissionSight see it fit that you must attend a prominent college such as UCLA to have long-term benefits, especially in the financial aspect because you'll be in a more fascinating setting, find a job easier, and have a better network, leading to more opportunities. It is sometimes difficult to carry the burden of college admissions, so feel free to contact us and learn how to lessen that burden.