Studypool: Revolutionizing Online Tutoring and Homework Help
Studypool: Revolutionizing Online Tutoring and Homework Help
In an era where digital technology is reshaping traditional modes of education, Studypool stands at the forefront, playing a pivotal role in transforming how students seek academic help. This innovative online platform has created a virtual marketplace where students and tutors meet, creating a dynamic environment conducive to learning and knowledge sharing.
What is Studypool?
So what is Studypool? It is an innovative online tutoring platform that connects students with tutors across a wide range of subjects. It works on a simple principle: students post their questions or assignments, specify their budget and due date, and tutors bid to provide the needed assistance. Students then select a tutor based on their qualifications, reviews, and bid amount. This process ensures flexibility, affordability, and access to a diverse pool of knowledge.
Benefits of Using Studypool
The benefits of using Studypool are manifold. Firstly, the platform operates around the clock, providing 24/7 availability of tutors. Whether you're a night owl or an early bird, there's always help available.
Secondly, the platform hosts tutors from various academic fields, ensuring a wide range of subject coverage. Thirdly, the platform has a review system that helps maintain the quality of tutors, providing students with reassurance about the help they're getting.
Lastly, the bidding system ensures financial flexibility, allowing students to find help within their budget.
How Does It Work?
This part of the blog will delve into how Studypool works, offering a comprehensive understanding of its operational model.
The Fundamentals of Studypool
Studypool operates on a simple and student-friendly model. It all starts with a student who needs help with a particular academic question or assignment. The student creates a post on Studypool detailing their question or assignment, the due date, and the budget they're willing to pay for assistance. This question is then made visible to a wide network of tutors on the platform.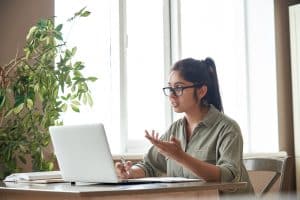 Tutor Involvement
Tutors on the platform come from diverse academic backgrounds and cover a wide range of subjects. When a student posts a question or assignment, tutors with expertise in that particular subject can view the post and place a bid to help the student. The bid includes the amount the tutor wishes to be paid for their services. This bidding process allows tutors to compete for the opportunity to help the student, ensuring that the student has a variety of options to choose from.
Student-Tutor Interaction
Once tutors have placed their bids, the student can review these bids, taking into account the bid amount, the tutor's qualifications, and the reviews and ratings the tutor has received from other students. After careful consideration, the student chooses a tutor to work with. The chosen tutor then gets to work on the question or assignment and submits it to the student within the specified timeframe.
Quality Assurance and Feedback
After the tutor submits the completed work, the student reviews it. If the student is satisfied with the quality of the work, they release the payment to the tutor. If they're not satisfied, they can ask the tutor for revisions.
This system ensures that the student only pays for work that meets their expectations. Once the transaction is complete, the student can rate and review the tutor, providing feedback that can help future students make informed decisions.
How to get the most out of Studypool
To fully harness the benefits of Studypool, here are a few tips. When posting questions or assignments, be as detailed and specific as possible. This helps tutors understand your needs better. When selecting a tutor, consider their qualifications, reviews, and bid amount.
Remember, the cheapest bid may not always offer the best quality. Lastly, use the platform as a study aid, not a shortcut. The goal is to deepen your understanding, not simply to get your assignments done.
Success stories from Studypool users
A testament to Studypool's effectiveness is the myriad of success stories shared by its users. Let's explore some of these inspiring narratives, showcasing how the platform has positively impacted both students and tutors alike.
Student Success Stories
For many students, Studypool has served as a lifeline, helping them navigate the choppy waters of academia. One such student, a sophomore majoring in Engineering, found himself struggling with complex mathematical concepts that were critical to his studies.
After posting his questions on the platform, he connected with a tutor who had a Master's degree in Mathematics. Through persistent and patient guidance, the tutor helped the student grasp these concepts, leading to a notable improvement in his grades.
Another student, an ESL learner, faced challenges with English Literature assignments. On the platform, she found a tutor who was an English Literature professor with experience teaching ESL students. Through their collaboration, the student not only improved her understanding of English Literature but also enhanced her language skills, boosting her confidence significantly.
Tutor Success Stories
The success stories aren't confined to students. Many tutors have found Studypool to be a rewarding platform that allows them to share their expertise and passion for teaching. For instance, a retired Physics professor joined the platform with the aim of continuing to educate young minds.
Through the platform, he has been able to connect with students across the globe, helping them understand Physics principles and fostering their love for the subject. His experience exemplifies how the platform provides a fulfilling avenue for educators to continue making a difference.
Another tutor, a stay-at-home mother with a background in Computer Science, started tutoring on Studypool to utilize her skills and earn an income. She has since helped numerous students with their computer science assignments, finding the work intellectually stimulating and financially rewarding. Her story highlights how Studypool can offer flexible work opportunities that accommodate diverse lifestyles.
The Future of Studypool
Looking ahead, the future of Studypool seems promising and poised for expansion. As the digital world continues to grow, and with the increasing prevalence of remote learning and online education, platforms like Studypool are expected to become an even more integral part of the educational ecosystem.
With its innovative model of connecting students and tutors, the platform has the potential to become a go-to resource for students worldwide. The company may continue to expand its subject offerings and add more qualified tutors to its platform, thereby broadening its reach and increasing its user base.
It might also look to enhance its platform through additional features or services, such as integrating artificial intelligence to provide quick answers to simple questions or offering personalized learning paths based on each student's needs and progress. Furthermore, the platform might explore partnerships with educational institutions or other edtech platforms to provide more comprehensive learning support.
For tutors, the platform could become a significant source of income and a fulfilling opportunity to help students around the world. In conclusion, with its commitment to providing flexible, affordable, and reliable academic assistance, Studypool is well-positioned to navigate and lead in the evolving landscape of online education.
Conclusion
Studypool embodies a revolution in the world of online tutoring and homework help. Its unique platform brings students and tutors together, offering a flexible, affordable, and effective solution for academic assistance. As it continues to evolve, Studypool is poised to play a key role in shaping the future of online education.
How AdmissionSight can help you with college admissions
AdmissionSight is a college consulting firm that provides personalized assistance to students throughout the college admissions process. Here are some ways that AdmissionSight can help you:
Admissions strategy: AdmissionSight can help you develop a strategic plan for your college application process. Our professional consultants can assist with identifying schools that are a good fit for your academic, extracurricular, and personal goals and help you plan and prioritize your application strategy.
Application review: AdmissionSight can review your application and provide feedback on how to improve it. We can offer suggestions on how to make your application stand out and highlight your strengths and unique qualities.
Essay coaching: AdmissionSight can help you craft compelling essays that showcase your personality, goals, and achievements. We can guide you through the essay writing process and provide feedback on your drafts to help you refine your writing.
Interview preparation: AdmissionSight can provide interview coaching to help you feel confident and prepared for college interviews. Our experts can offer tips on how to present yourself professionally and how to answer common interview questions.
Extracurricular planning: AdmissionSight can help you plan and develop your extracurricular activities to make them more impactful and meaningful. We can suggest activities that align with your interests and goals and provide guidance on how to demonstrate your leadership and initiative.
Overall, AdmissionSight can provide valuable guidance and support throughout the college admissions process to help you maximize your chances of getting accepted into the college of your choice.