Why You Should Consider Attending the Stanford University Mathematics Camp (SUMaC)
The Stanford University Mathematics Camp (SUMaC) is a highly-esteemed summer opportunity for students to explore mathematics and develop their skills as burgeoning mathematicians. Participants are fully immersed in a like-minded community of students who can share their curiosity and talent for the field. The Stanford University Mathematics Camp (SUMaC) is designed to facilitate a deeper understanding and appreciation for mathematics while helping students improve their college applications.
Although mathematics is the sole focus of the program,  Stanford University Mathematics Camp alumni have had diverse success stories such as the founding of Boosted Boards and Stanza – just to name a few. The AdmissionSight team regularly helps students find suitable summer programs to further their educational achievements and improve their admittance into esteemed selective programs. Read on to learn more about what you can expect to from the Stanford University Mathematics Camp (SUMaC)
What is the Stanford University Mathematics Camp (SUMaC)?
This competitive mathematics program takes place in the summer and is intended for high school seniors and talented juniors. Usually, the camp lasts for one month roughly from the middle of July to the middle of August. It takes place on-site on Stanford University's campus in Stanford, California. Instead of focusing on preparations for math competitions, the Stanford University Mathematics Camp strongly emphasizes on advanced undergraduate topics.
Accepted students live on campus in a residential setting for the duration of the program and will have the opportunity to participate in engaging classes, dedicated programs, interesting lectures, interactive activities, and much more.
Unlike other summer programs that might revolve around interdisciplinary subjects, the Stanford University Mathematics Camp (SUMaC) is solely focused on pure mathematics. In other words, the program deals with mathematics without any ties to various other sciences or subjects. Still, practical applications are discussed and pursued throughout the program.
Students don't have to worry about earning any grades or credit throughout the Stanford University Mathematics Camp (SUMaC). The goal of the program is purely to enrich a student's mathematical skills and interest.
What do participants do at the Stanford University Mathematics Camp (SUMaC)?
The Stanford University Mathematics Camp (SUMaC) explores topics far above what's typically seen in high schools, making it a challenging endeavor for students. There are two courses – Program I and Program II – offered at the camp, and students must select one when filling out their application. However, the dual programs allow for some students to return to complete the other.
Both programs fundamentally build upon topics that are central to math by exploring the historical significance of certain ideas and their pertinence in current areas of mathematical research. Although students can indicate their preference on the Stanford University Mathematics Camp (SUMaC) application, an admissions committee will have the final say.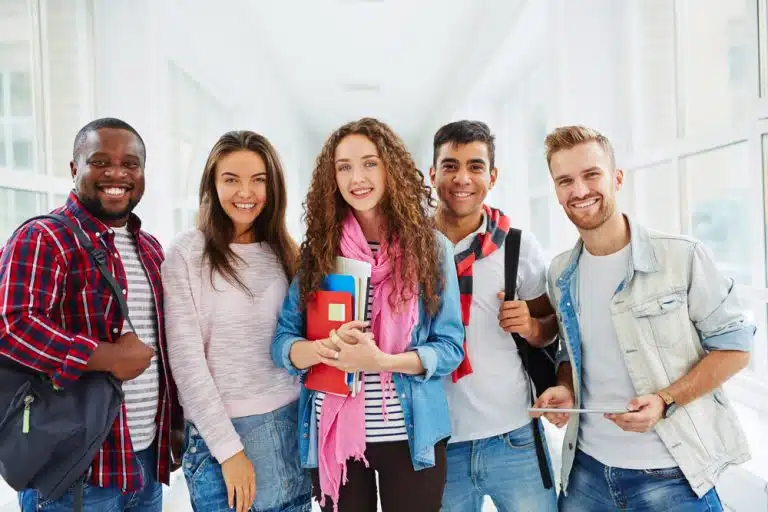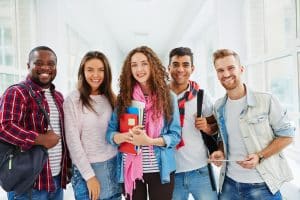 Each course features a research project in which participants explore course topics with greater detail. This in-depth project is one of SUMaC's major highlights. At the onset of this activity, participants will be guided by Teaching Assistants. The research will be expanded through the use of advanced textbooks, journal articles, and other studying materials.
The whole idea behind the research project is to give students a chance to put their extensive knowledge about mathematics into practice. Near the end of the course, participants relate their studies to peers in a presentation. This portion of the Stanford University Mathematics Camp (SUMaC) is designed to stress the importance of mathematical communication to students. Let's take a deeper look at what each program has to offer.
Program I: Abstract Algebra & Number Theory
Students involved in Program I focus on the following research topics: implications of group theory to combinatorics, Galois theory, organizing symmetries of patterns, elliptic curves, primality testing, cryptography, error-correcting codes, Field theory, the mathematics of a Rubik's cube – among others. Five motivation problems are used to introduce these topics to students, such as cryptography,  the analysis of symmetry, error-correcting codes, the classification of patterns in 2-D, and the limitations of compass and straightedge constructions.
Students will explore the fields of number theory and abstract algebra in order to solve these problems. Number theory is primarily concerned with the properties of integers. It originated from ancient mathematics yet remains an active field with several open problems and relevant applications for computer science. Abstract algebra is relatively new having originated in the early 1800s through studying polynomial equations. Many ideas that create the foundation of current mathematical research developed from this core.
 Program II: Algebraic Topology 
Some of the primary topics explored in Program II are hyperbolic geometry, knot theory, Lie algebras, Lie groups, configuration spaces, cohomology, homotopy groups, and Moduli spaces, although there can be more depending on the year. Algebraic topology is at the core of Program II. This area is a major theme for current mathematics research.
In short, Topology is concerned with studying the properties of shapes that aren't affected by deformations. For instance, a rubber sphere can be transformed into a cube.
Although it seems that a cube and sphere don't share a lot in common, these two shapes are actually topologically equivalent. This similarity and connection can be demonstrated mathematically. Program II explores various ways students can analyze the topological properties of different shapes through the use of algebraic concepts, like the notion of group.
How is SUMaC unique?
One of the major advantages of attending the Stanford University Mathematics Camp is its interactive experience. This highly-esteemed program seamlessly integrates academic and residential aspects that other, similar courses either omit entirely or fail to mix so cohesively. This is partially achieved by using a residential team of graduate math students and undergraduate math majors.
With this model, instructors found it was easier to facilitate a setting where students are able to engage in discussions about mathematical topics while doing everyday activities such as eating or having fun. This integration between daily routine and deep mathematics creates an atmosphere of appreciation and interest in the subject. The resulting conversions reflect this ideal. The range of applicants also ensures a various and eclectic mix of interests and perspectives are sprinkled into the program as well.
What will the Stanford University Mathematics Camp (SUMaC) look like in 2020?
Given the current COVID-19 situation, most 2020 summer programs have been either cancelled or moved online. Fortunately, the Stanford University Mathematics Camp (SUMaC) has found a way to continue offering participants a once-in-a-lifetime opportunity to study pure math in-depth with dedicated staff members and fellow peers despite the obstacles of social distancing.
It's been decided that the entire on-campus residential program will be shifted to a completely online format. This marks the first time that SUMaC has shifted its format, but current circumstances demand the change. Here are some characteristics students can expect from SUMaC 2020.
1.Intensive Exploration – The course will still focus on pure mathematics, or math that isn't motivation by ties to other specific sciences. However, students will learn about special applications throughout the process.
2.Real-time instruction – The online format of the camp won't change the real-time instruction offered by instructors. Courses will meet every day of the week for two hours to conduct live classroom talks with peers and teachers. In addition to these live meetings, participants will work on problem sets daily and work alongside graduate students from Stanford who work as teaching assistants.
3.College-Level Workload – Just because the course is online, that doesn't mean the workload will be light. In fact, students can expect the same intensity and rigour of an online college course. A decent amount of time will have to be put forth even outside of the class meeting times.
4. Student Engagement – It's critical that students engage and actively participate during the online course meetings. Participants are expected to collaborate with teachers, teaching assistants, and peers and to participate in live class discussions.
What are the benefits of attending the Stanford University Mathematics Camp (SUMaC)?
While it's clear that SUMaC is an excellent program, some students still might not be sold on the idea of giving up an entire month of their summer vacation in exchange for an intensive course. Here, we'll outline some of the advantages of attending the Stanford University Mathematics Camp (SUMaC) to hopefully make the decision easier for students who are still on the fence:
You'll have a stronger college application – No matter where you hope to attend college, there's a good chance you'll be competing with thousands – if not tens of thousands – of students who want to gain admittance to the same university. Attending SUMaC is a great way to help your resume stand out from the crowd of applicants. Not only does it prove your interest in the field of mathematics, but it shows your willingness to go above and beyond in order to pursue the subject.
You'll have an easier transition into college – We're not exaggerating when we say the material covered in SUMaC is advanced for high schoolers. In fact, it's even slightly more advanced than what you'll find in most AP math courses. This experience with difficult pure math topics will make it easier for students to transition into college from high school – making for a great start to a great first year.
You'll have more insight into your major – One of the hardest things for incoming freshmen is deciding what major they would like to pursue. Attending the Stanford University Mathematics Camp can give you a greater insight into the topics and material you'll encounter in math-intensive majors, making it easier for you to determine if a related major is something you'd like to pursue or not.
You'll learn to work effectively in a college environment – As a residential-based program, SUMaC resembles college in a lot of ways. From working alongside teaching assistants and instructors to living and learning on campus, you'll learn how to work effectively in a college setting before you even start applying to universities.
Who can apply for the Stanford University Mathematics Camp (SUMaC)?
The Stanford University Mathematics Camp (SUMaC) is open to students who wish to be challenged in their mathematical knowledge and who would enjoy several weeks of in-depth, intensive, and various mathematical pursuits. Students must be in either 10th or 11th grade during the time of their application submission. While not technically required, it's strongly advisable that students have exceptional abilities and skills in mathematics.
SUMaC expressly welcomes participants who bring a diversity of experiences and backgrounds to the summer program. The program also makes a note to encourage students from traditionally underrepresented groups to apply.
What is the application process for the Stanford University Mathematics Camp (SUMaC)?
Although admissions for the 2020 program are closed, students typically have two months to send in their applications. All application materials are to be submitted online. In fact, the program will refuse any materials sent by email or mail. A complete application to SUMaC will include preliminary application and online application, standardized test scores, teacher recommendations, transcripts, application fees, and work samples.
The more recent the information, the better. Participants only participate in one program offered during the Stanford University Mathematics Camp, and applications are reviewed in light of a particular course. Admission officers will always first consider an applicant's preference as indicated on the application.
Who can get into the Stanford University Mathematics Camp (SUMaC)?
As you might expect from such a prestigious program, the admission and resulting selection process is competitive. Some of the brightest and most talented high school students from around the country (and sometimes internationally) apply to SUMaC to further pursue their passion for mathematics. As the program requirements would suggest, students are chosen based on their expressed desire for attending the program as detailed in the SUMaC application, their instructor recommendations, their test results from math contests and standardized math exams, their performance in math courses, and their ability to pass an admission exam.
Students should pay particular attention to this admission exam since it's particularly emphasized during the admission process. The exam is a broad selection of challenging math questions that students can work on for an extended period of time at home. Based on the aforementioned factors, admission officers will determine whether to place accepted applicants into Program I or Program II.
Is there financial aid available for SUMaC?
If funding is an issue, students can earn financial aid to attend the Stanford University Mathematics Camp. Stanford University has a long-standing tradition of helping eligible students overcome financial obstacles in order to get a world-class education in the pre-collegiate sphere. This is done through the Stanford Pre-Collegiate Studies arm of the university.
A myriad of factors is taken into account when financial aid is provided to students. Among these are economic circumstances, background, and merit. Members of underrepresented groups are especially encouraged to apply. All applicants are eligible for financial aid and the admission decisions will not be made based upon this factor.
All students who see tuition as a barrier to their participation in the program are encouraged to fill out a Financial Aid Request Letter. It needs to be filled out with clarifications regarding an applicant's family's circumstances and sent in with the standard application. International students will be pleased to know that aid isn't exclusively reserved for domestic applicants.
AdmissionSight is here to help
No matter what stay you're at in your transition from high school to college, AdmissionSight has services that can help increase your chances of reaching your academic goals. Whether you're looking for that perfect summer program, need some help editing an essay, or want some personalized academic guidance, we have the expertise and tools to help.
With years upon years of experience navigating the admission process of some of the most prestigious schools in the United States, we know what it takes to make it into those coveted universities.
In fact, we have a reputation for helping students gain admittance into Ivy League Schools like Harvard, Yale, Stanford, and much, much more. If you're interested in learning about the services we offer and how we can help make your academic dreams a reality, feel free to contact us for a free consultation.