Swarthmore vs Barnard: Which College is Right for You?
Choosing the right college is one of the most important decisions you will make in your life. The college you select will provide you with the foundation you need to succeed both academically and professionally. Two of the top colleges in the United States are Swarthmore and Barnard, each with a unique character and approach. In this article, we will take an in-depth look at the similarities and differences between Swarthmore vs Barnard to help you decide which one is right for you.
Barnard
Barnard College is a women's college located in New York City. Established in 1889, it is affiliated with Columbia University and offers a liberal arts education to its students. With a student body of approximately 3,000, Barnard maintains a small, community-oriented feel while still offering all the academic opportunities of a larger university.
Barnard College has a strong commitment to women's leadership and empowerment. The college offers a variety of programs and resources to support its students in developing their leadership skills, including the Athena Center for Leadership Studies and the Barnard Career Development Office.
In addition to its academic programs, Barnard College has a vibrant campus life with over 100 student organizations and clubs. These range from cultural and political groups to athletic teams and performing arts groups. Students can also participate in community service projects and internships to gain practical experience and make a positive impact in the world.
Campus Life: Comparing Swarthmore vs. Barnard
While both colleges provide an excellent education, their campus lives are vastly different. Swarthmore College is located in suburban Pennsylvania, providing a small-town experience, while Barnard is situated in the heart of New York City. Students at Swarthmore enjoy a close-knit community known for its strong social activism, while those at Barnard benefit from the rich cultural and social scene of New York City.
In terms of extracurricular activities, both colleges offer a wide range of options, from sports teams to student clubs and organizations. Swarthmore is known for its active outdoor community and its unique traditions, while Barnard provides access to all the events and attractions of New York City.
However, the differences in campus life extend beyond just location and extracurricular activities. Swarthmore has a strong emphasis on academic rigor and intellectual inquiry, with a focus on interdisciplinary studies and research opportunities. On the other hand, Barnard places a greater emphasis on empowering women and promoting gender equality, with a curriculum that includes courses on women's studies and feminist theory.
Academic Programs and Majors: Swarthmore vs. Barnard
Both Swarthmore and Barnard offer a wide range of academic programs through various departments. Barnard offers 50 majors and minors across over 30 areas of study, while Swarthmore offers over 40 majors and minors. Both colleges promote liberal arts education and emphasize critical thinking skills and intellectual curiosity.
Swarthmore is known for its focus on science, engineering, and economics, while Barnard provides a strong humanities and social sciences focus.
Additionally, Swarthmore offers a unique program called the Honors Program, which allows students to conduct independent research and complete a thesis in their major field of study. This program is highly selective and requires students to maintain a high GPA and complete rigorous coursework.
On the other hand, Barnard offers a program called the Athena Center for Leadership Studies, which provides students with opportunities to develop leadership skills and engage in social justice initiatives. The center offers courses, workshops, and internships to help students become effective leaders in their chosen fields.
Tuition and Financial Aid: Which College is More Affordable?
As private institutions, both Swarthmore and Barnard have high tuition rates. However, both schools offer financial aid packages to eligible students. Swarthmore promises to meet the full financial needs of all admitted students without loans, while Barnard is also committed to meeting the financial needs of admitted students and offers scholarships and grants to eligible students. In addition, both schools also offer work-study programs to help reduce the burden of student loans.
It is important to note that the cost of attendance at both Swarthmore and Barnard goes beyond just tuition. Students must also consider the cost of room and board, textbooks, and other expenses. Swarthmore estimates the total cost of attendance to be around $77,354 per year, while Barnard estimates it to be around $81,011 per year. However, both schools offer resources and support to help students manage these costs, such as financial literacy workshops and budgeting tools.
Another factor to consider when comparing the affordability of these two colleges is the potential return on investment. Swarthmore and Barnard are both highly respected institutions with strong alumni networks and a reputation for producing successful graduates. According to PayScale's  College Salary Report, the median mid-career salary for Swarthmore graduates is $150,000, while the median mid-career salary for Barnard graduates is $120,000. While these numbers do not guarantee a certain level of financial success, they do suggest that a degree from either of these colleges can be a valuable investment in the long run.
Housing Options: Swarthmore vs. Barnard
Both colleges offer on-campus housing to all of their students, and housing options vary slightly between the two schools. Swarthmore has various dormitory-style options, as well as traditional residence halls and apartment-style housing. Barnard also provides residence hall options, as well as suites and small apartments, all located in dormitory-style buildings.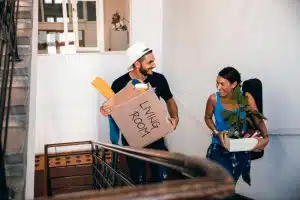 However, Swarthmore also offers a unique housing option called the "Eco-House," which is a sustainable living community for students interested in environmental issues. The Eco-House is a student-run organization that promotes sustainable living practices and hosts events and workshops related to environmentalism.
On the other hand, Barnard has a special housing option for students who are interested in language immersion programs. The "Language House" is a residence hall where students can live and practice speaking a foreign language with their peers. The Language House offers programs in various languages, including Spanish, French, German, and Japanese.
Student Activities: What to Expect at Swarthmore vs. Barnard
The student activities on both campuses contribute to a rich and rewarding experience. Swarthmore offers a variety of clubs and organizations that cover a wide range of interests, including social activism, arts and culture, and sports. Similarly, Barnard provides opportunities for students to be involved in clubs and organizations that cater to varying interests, such as the performing arts, volunteer work, and social activism. Both schools offer a vibrant social scene with numerous campus events and activities throughout the academic year.
Additionally, Swarthmore and Barnard both have strong traditions of community service and civic engagement. Students at Swarthmore can participate in service projects through the Lang Center for Civic and Social Responsibility, while Barnard students can get involved in community service initiatives through the Barnard Center for Civic Engagement. These programs provide students with opportunities to make a positive impact on their local communities and develop valuable leadership skills.
Furthermore, both schools offer unique opportunities for students to engage with the surrounding cities. Swarthmore is located just outside of Philadelphia, a vibrant city with a rich history and culture. Students can take advantage of the city's museums, theaters, and restaurants, as well as participate in community service projects and internships. Similarly, Barnard is located in New York City, providing students with access to world-class cultural institutions, internships, and job opportunities. Both schools encourage students to explore the cities and take advantage of all they have to offer.
Sports and Athletics: Comparing Swarthmore vs. Barnard Athletic Programs
Both Swarthmore and Barnard have athletic programs that range from varsity sports to intramurals. Swarthmore participates in NCAA Division III, with a wide range of varsity sports including basketball, soccer, and cross country. Barnard also has the opportunity for athletics at any level of competition, through the teams made available to students in the Columbia/Barnard Athletics Association.
However, there are some differences between the two schools' athletic programs. Swarthmore has a strong emphasis on individual sports, such as tennis and swimming, with a number of athletes competing at the national level. Barnard, on the other hand, has a focus on team sports, with a particularly strong basketball program. Additionally, Barnard offers a wider range of intramural sports, including yoga and dance classes, while Swarthmore's intramural program is more limited.
Career Opportunities: Which College Offers Better Career Prospects?
Both colleges offer career services to help students navigate the job market after graduation. Swarthmore emphasizes independent thinking and problem-solving skills in their curriculum, and students are encouraged to pursue career fields that interest them. Barnard takes a similar approach, with a focus on empowering students to achieve their career goals by providing access and opportunities to pursue internships and job training while in school.
However, there are some differences in the career opportunities offered by each college. Swarthmore has a strong reputation for producing graduates who go on to pursue careers in academia, research, and other fields that require advanced degrees. On the other hand, Barnard has a strong network of alumni who work in a variety of industries, including media, finance, and technology. This network can be a valuable resource for students looking to make connections and find job opportunities after graduation.
Diversity and Inclusivity: A Comparison of Swarthmore and Barnard's Communities
Diversity and inclusivity are essential values for both Swarthmore and Barnard. Swarthmore boasts a wide range of cultural and ethnic backgrounds in its student body, with a high percentage of international students. Barnard has a similar diversity in its community and provides various campus groups where students can find allyship and camaraderie.
However, while both institutions prioritize diversity and inclusivity, their approaches differ. Swarthmore emphasizes creating a diverse community through its admissions process, while Barnard focuses on creating a supportive and inclusive environment through its programming and resources. For example, Barnard offers a variety of workshops and training sessions for students and faculty to learn about and address issues of bias and discrimination. Swarthmore, on the other hand, has a strong emphasis on social justice and activism, with many student-led organizations dedicated to promoting equity and inclusion on campus and beyond.
Admissions Requirements: What You Need to Know Before Applying to Swarthmore or Barnard
Both Swarthmore and Barnard are highly selective institutions. Admission requirements for both schools include standardized test scores, transcripts, and recommendations. At Swarthmore, admissions officers place significant emphasis on the student's academic record and their demonstrated interest in their chosen major. Similarly, Barnard emphasizes the student's academic achievements and extracurricular activities, as well as a one-on-one interview with the admissions officer.
In addition to the standard admission requirements, both Swarthmore and Barnard also consider a student's personal qualities and character. Swarthmore values students who are intellectually curious, creative, and engaged in their communities. Barnard seeks students who are passionate, independent thinkers and committed to making a positive impact in the world. Therefore, it is important for applicants to showcase their unique qualities and experiences in their application materials.
Alumni Networks: How Swarthmore and Barnard Prepare Students for Life After Graduation
Both colleges have an extensive alumni network that provides students and recent graduates with access to job opportunities, mentorship, and professional development resources. Swarthmore and Barnard both offer various career services to their alumni. Swarthmore's Career Services office provides extensive support and networking opportunities, while Barnard's Career Development Office also provides clients with career exploration resources.
In addition to career services, both Swarthmore and Barnard have active alumni associations that offer a range of benefits to their members. Swarthmore's Alumni Association hosts events and programs throughout the year, including regional gatherings and networking opportunities. Barnard's Alumnae Association also offers a variety of events and programs, including career panels, mentorship opportunities, and social events. Both associations provide a valuable network for alumni to connect with each other and with current students, and to stay involved with their alma mater.
Faculty Profiles: A Look into the Professors at Swarthmore vs. Barnard
Both institutions have a reputation for their exceptional and dedicated faculty. Swarthmore College prides itself on its commitment to the teaching and research endeavors of its faculty members. Meanwhile, Barnard College encourages interdisciplinary research and collaboration among its faculty, emphasizing the importance of mentorship and personalized attention.
At Swarthmore College, faculty members are not only dedicated to their research and teaching but also to their students' personal growth and development. Many professors at Swarthmore take on mentorship roles, providing guidance and support to students both inside and outside of the classroom. This personalized attention and investment in students' success is a hallmark of the Swarthmore experience.
Research Opportunities: Comparing the Research Opportunities at Swarthmore and Barnard
Both Swarthmore and Barnard offer various research opportunities for their undergraduate students. At Swarthmore, students are encouraged to participate in research projects with faculty members, providing them with unique research opportunities in the fields of science, engineering, and economics. Similarly, Barnard College encourages students to pursue their research interests through rigorous coursework and independent research programs.
However, there are some differences in the research opportunities offered by these two institutions. Swarthmore has a strong emphasis on interdisciplinary research, with many research projects spanning multiple departments. On the other hand, Barnard has a strong focus on research related to social justice and activism, with many research projects centered around issues such as gender, race, and inequality.
Extracurricular Activities: Which College Offers More Extracurricular Opportunities?
Both Swarthmore and Barnard offer various extracurricular activities and clubs to their students, providing an optimal balance of both academic and social life. Swarthmore is known for its active student clubs and organizations, many of which center around social activism and political involvement. Barnard offers similar opportunities for extracurricular activities, such as participating in student government, volunteer groups, and sports organizations.
In conclusion, both Swarthmore and Barnard offer an excellent education and unique campus experiences. Deciding which college is right for you depends on your personal preferences and goals. Consider what is essential to you, such as location, campus life, major programs, and research opportunities, and make an informed decision.
One of the unique extracurricular opportunities offered at Swarthmore is the chance to participate in the college's renowned debate team. The team has a long history of success and is open to students of all experience levels. Additionally, Swarthmore's theater program is highly regarded, and students can participate in productions both on and offstage.
At Barnard, students have the opportunity to participate in the Athena Film Festival, which celebrates women's leadership in the film industry. The festival features screenings, panels, and workshops and is a unique opportunity for students interested in film and media. Barnard also has a strong focus on community service, and students can participate in various volunteer groups both on and off campus.