Swarthmore vs NYU: What Makes Each University Unique?
If you're considering higher education, two universities that are likely on your radar are Swarthmore and NYU. They're both prestigious and well-respected in their respective fields. However, there are significant differences between the two institutions, ranging from their locations to what they offer in terms of programs and campus life. Let's dive into what sets these two universities apart and what each has to offer. In this article, we will compare Swarthmore vs NYU to help you make the right choice!
Location and Setting: Swarthmore vs NYU
One of the most apparent differences between Swarthmore and NYU is their location and setting. Swarthmore is a small, private liberal arts college located in the suburbs of Philadelphia, whereas NYU is a massive urban university located in the heart of New York City.
While Swarthmore's location provides a serene and quiet study environment, NYU's location offers students endless opportunities for adventure and exploration. Whether it's visiting museums, attending concerts, or exploring the city's diverse culinary scene, NYU offers a unique, enriching experience that cannot be matched by a college located in a suburban area like Swarthmore.
However, it's important to note that Swarthmore's location also has its advantages. The college is surrounded by beautiful natural landscapes, including Crum Woods, a 220-acre nature preserve that provides students with opportunities for hiking, birdwatching, and other outdoor activities. Additionally, Swarthmore's location allows for easy access to other colleges and universities in the area, including the University of Pennsylvania and Bryn Mawr College, which provides students with opportunities for cross-registration and collaboration.
Academic Programs Offered: Swarthmore vs NYU
The next significant difference between Swarthmore and NYU is the breadth and depth of their academic programs. Swarthmore offers over 600 courses across 40 majors and programs, while NYU offers over 400 majors and programs across 10 schools and colleges.
One of the biggest advantages of Swarthmore's and NYU program offerings is the individualized attention and hands-on experiences that students receive. With a low student-to-faculty ratio of 8:1, professors work closely with students to help them tailor their academic experiences to suit their interests and ambitions. However, NYU's program offerings are more extensive and comprehensive, providing students with a range of opportunities across several disciplines.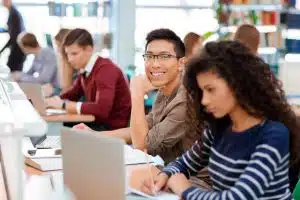 Another important factor to consider when comparing the academic programs at Swarthmore and NYU is the availability of research opportunities. Swarthmore's small size and focus on undergraduate education means that students have ample opportunities to engage in research projects with faculty members. In fact, over 90% of Swarthmore students participate in research or independent study projects during their time at the college. On the other hand, NYU's large size and emphasis on graduate education means that research opportunities may be more limited for undergraduate students. However, NYU's location in New York City provides students with access to a wealth of research resources and opportunities outside of the university.
Campus Life: A Look at the Different Extracurricular Activities at Swarthmore vs NYU
Another critical factor to consider when comparing Swarthmore and NYU is the campus life and extracurricular activities. Swarthmore offers a close-knit community with a wide range of student organizations and activities, including music and theater groups, sports teams, and social clubs. In contrast, NYU is known for its diverse and vibrant student life, with over 450 clubs and student organizations, including a student-run radio station and a fashion and beauty magazine.
While Swarthmore's campus life may be more intimate, NYU's extracurricular opportunities are more extensive and varied, offering something for everyone.
Additionally, both Swarthmore and NYU offer opportunities for students to engage in community service and volunteer work. Swarthmore has a dedicated community service office that connects students with local organizations and projects, while NYU's Center for Student Activities, Leadership, and Service offers a wide range of volunteer opportunities both locally and globally. These programs allow students to give back to their communities and gain valuable experience outside of the classroom.
Student Demographics: Comparing the Student Body Makeup of Swarthmore vs NYU
Another significant difference between Swarthmore and NYU is the makeup of their respective student bodies. Swarthmore's student population is relatively small, with fewer than 2,000 undergraduate students, and is known for its highly selective admissions process. In comparison, NYU's undergraduate student body is much larger, with over 26,000 students enrolled, making it one of the largest private universities in the US.
NYU's student body is incredibly diverse, with students from over 133 countries worldwide. Swarthmore's student body is relatively homogeneous, with the majority of students coming from the United States.
Furthermore, the student body at Swarthmore is known for its academic excellence and intellectual curiosity. The college attracts students who are passionate about learning and are committed to making a positive impact on the world. In contrast, NYU's student body is known for its diversity of interests and backgrounds, with students pursuing a wide range of academic and extracurricular activities.
Faculty and Student Interaction: How do the Teaching Styles Differ at Swarthmore vs NYU?
The student-to-faculty ratio at Swarthmore is 8:1, allowing for more personalized attention and interaction with professors. In contrast, NYU's student-to-faculty ratio is 8:1, which is still relatively low, but not as conducive to one-on-one interactions with professors.
However, both Swarthmore and NYU offer small class sizes and opportunities for students to work closely with their professors. Swarthmore's faculty is known for their personalized teaching styles, while NYU's faculty is known for cutting-edge research and contributions to their respective fields.
Another factor that contributes to faculty and student interaction is the location of the campus. Swarthmore's campus is located in a suburban area, which allows for a more intimate and close-knit community. This environment fosters more opportunities for students to interact with their professors outside of the classroom, such as through office hours or informal gatherings. In contrast, NYU's campus is located in the heart of New York City, which provides students with a wealth of resources and opportunities but can also make it more challenging to establish close relationships with professors.
Additionally, the teaching styles at Swarthmore and NYU may differ based on the academic disciplines. Swarthmore is a liberal arts college, which emphasizes a broad-based education and encourages interdisciplinary learning. This approach may lead to more discussion-based classes and a focus on critical thinking skills. On the other hand, NYU is a research university with a wide range of professional schools, which may prioritize more hands-on, practical learning experiences and a focus on career preparation.
Cost of Attendance: A Comparison of Tuition, Room and Board, Fees, and Financial Aid Opportunities
Another critical factor to consider when comparing Swarthmore and NYU is the cost of attendance. Swarthmore's tuition, room and board, and fees for the academic year are approximately $76,000, while NYU's tuition, room and board, and fees for the same period are approximately $80,000.
However, both institutions offer robust financial aid programs, including need-blind admissions, generous scholarships and grants, and work-study opportunities.
It is important to note that the cost of attendance can vary depending on individual circumstances, such as the student's residency status, program of study, and personal expenses. Additionally, students may be eligible for additional financial aid opportunities, such as private scholarships and loans. It is recommended that students thoroughly research and compare the cost of attendance and financial aid options at each institution before making a decision.
Career Prospects: Which University Offers Better Job Opportunities for Graduates?
Graduates of both Swarthmore and NYU enjoy excellent career prospects. Swarthmore graduates are well-respected in the job market, with high job acceptance rates post-graduation, whereas NYU graduates are known for their competitive edge and entrepreneurial spirit, often landing lucrative jobs in finance, law, and other competitive fields.
Both institutions have extensive alumni networks, that offer support and mentorship to current students and recent graduates.
In addition to the strong alumni networks, Swarthmore offers a unique Career Services program that provides personalized career counseling, job search assistance, and networking opportunities. The program also offers internships and job shadowing opportunities, allowing students to gain hands-on experience in their desired fields.
On the other hand, NYU has a reputation for attracting top employers to its career fairs and events, giving students access to a wide range of job opportunities. The university also offers a variety of career-related workshops and seminars, helping students develop the skills and knowledge needed to succeed in their chosen careers.
Campus Infrastructure: Comparing the Facilities Available at Swarthmore vs NYU
Swarthmore prides itself on its pristine and well-maintained campus, with state-of-the-art academic buildings, libraries, and research facilities. In contrast, NYU offers world-class facilities, including a cutting-edge arts center, a state-of-the-art library, and a top-ranked law school.
Both institutions invest heavily in maintaining their infrastructure and providing students with the latest technologies and resources.
However, Swarthmore's campus is known for its sustainability initiatives, with LEED-certified buildings and a commitment to reducing its carbon footprint. The college has also implemented a bike-sharing program and encourages students to use public transportation. On the other hand, NYU has a more urban campus, with buildings scattered throughout the city, making it easier for students to explore and engage with the surrounding community.
Research Opportunities for Students: A Look into Research Programs Available at Swarthmore and NYU
Swarthmore offers a range of research opportunities for its students, ranging from research assistant positions to independent studies and research projects. Additionally, the college has a robust faculty-led research program that provides students with opportunities to work closely with professors on research projects.
NYU offers extensive research opportunities across several disciplines, with a range of research centers and institutes, including the renowned Tandon School of Engineering, which is one of the top engineering schools in the country.
At Swarthmore, students can also participate in summer research programs, which provide funding and support for students to conduct research during the summer months. These programs allow students to fully immerse themselves in their research projects and gain valuable experience in their field of study.
Similarly, NYU offers a variety of research grants and fellowships for students, which provide financial support for research projects and allow students to work closely with faculty members on their research. These opportunities not only enhance students' academic experiences but also prepare them for future careers in research and academia.
Admissions Criteria: Comparing the Admission Requirements for Swarthmore and NYU
Admissions to Swarthmore and NYU are highly competitive. Swarthmore has an acceptance rate of around 8%, making it one of the most selective colleges in the country, while NYU has an acceptance rate of around 13%, still highly competitive.
Both institutions take a holistic approach to admissions, considering academic achievements, extracurricular activities, and personal backgrounds and experiences.
However, there are some differences in the admissions criteria between the two institutions. Swarthmore places a greater emphasis on academic achievements, with a minimum GPA requirement of 3.5 and a preference for students who have taken challenging courses such as Advanced Placement or International Baccalaureate. NYU, on the other hand, values diversity and encourages applicants from a wide range of backgrounds and experiences.
In addition, Swarthmore requires all applicants to submit SAT or ACT scores, while NYU has adopted a test-optional policy, allowing students to choose whether or not to submit standardized test scores. This policy is intended to reduce barriers for students who may not have had access to test preparation resources or who may not perform well on standardized tests.
Alumni Network: Who Has a More Influential Alumni Network- Swarthmore or NYU?
Both institutions have significant and influential alumni networks, providing students and graduates with unparalleled support and networking opportunities. Swarthmore's alumni network is relatively small but includes several notable and influential individuals, including Nobel laureates, Pulitzer Prize winners, and Rhodes scholars.
NYU's alumni network is much larger and equally impressive, including celebrities, Fortune 500 executives, and leaders in various fields, such as law, finance, and journalism.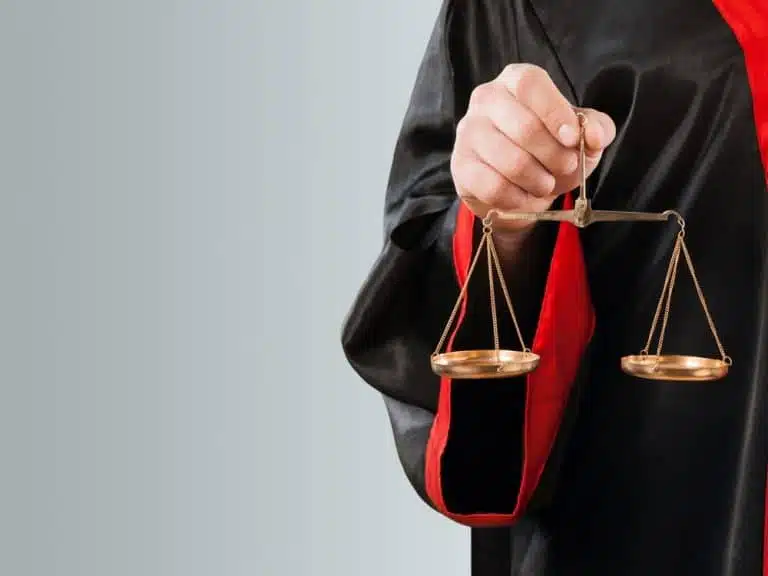 Despite the size difference, both Swarthmore and NYU alumni networks offer unique advantages. Swarthmore's smaller network allows for more personalized connections and mentorship opportunities, while NYU's larger network provides a wider range of industries and career paths to explore.
In addition, both institutions have active alumni associations that offer events, job postings, and other resources to support their graduates. Swarthmore's association hosts regional events and career panels, while NYU's association has a robust online platform for networking and job searching.
Campus Safety: A Review of Crime Rates on Campus at Both Universities
Both Swarthmore and NYU have robust safety and security measures in place. Swarthmore prides itself on its low crime rates, with very few incidents of violence or theft. Similarly, NYU's campus is considered safe, with a low incidence of crime.
Both institutions offer 24-hour security services and have emergency protocols in place to ensure the safety and well-being of their students and staff.
However, it is important to note that both universities have experienced incidents of sexual assault on their campuses. Swarthmore has implemented a number of initiatives to combat sexual violence, including mandatory training for all students and staff, and the establishment of a confidential reporting system. NYU has also taken steps to address this issue, such as providing resources for survivors and implementing bystander intervention programs.
In addition to safety measures on campus, both universities also prioritize the safety of their students off-campus. Swarthmore offers a free shuttle service to transport students to and from nearby train stations and other off-campus locations. NYU has a partnership with the New York City Police Department to provide additional security in the surrounding neighborhoods.
Social Life on Campus: What Makes Each University's Social Scene Unique?
Swarthmore's social scene is relatively subdued compared to NYU's, with fewer parties and social events. The college places an emphasis on academics and community involvement, creating a close-knit and supportive environment.
NYU's social scene is known for being vibrant and diverse, with a wide range of events, parties, and nightlife opportunities. The city provides students with endless opportunities for adventure and exploration, making it an ideal environment for those looking for a dynamic and exciting social scene.
On the other hand, the University of California, Berkeley's social scene is a mix of both Swarthmore and NYU. While the college also places a strong emphasis on academics, it has a lively and active social scene with a variety of events and parties. The city of Berkeley itself is known for its vibrant culture and diverse community, providing students with a unique and enriching social experience.
Student Support Services Offered by Each University
The final factor to consider when comparing Swarthmore and NYU is the student support services offered by each institution. Swarthmore offers comprehensive academic and personal support services, including tutoring, counseling, and health services. NYU also offers a range of support services, including academic advising, career counseling, and mental health support.
Ultimately, both institutions offer excellent support services to their students, ensuring that they receive the best possible education and experience while on campus.
As you can see, Swarthmore and NYU have significant differences that set them apart from one another. Ultimately, the right institution for you will depend on your individual needs, interests, and goals. However, both institutions offer an exceptional education and experience, making them excellent choices for any student seeking higher education.
It is worth noting that Swarthmore has a particularly strong focus on mental health support, with a dedicated counseling center and a range of resources available to students. In addition, the college has a robust disability services program, providing accommodations and support to students with disabilities.
On the other hand, NYU has a larger and more diverse student body, which means that the university has a wider range of support services available to students. For example, the university has a dedicated LGBTQ+ center, as well as resources for international students and students from underrepresented backgrounds.