Taking a Gap Year Before College
Transitioning from high school to college is a big step for many students. It can be both exciting and overwhelming as they prepare to take on new responsibilities and independence. One important decision that many students face is whether taking a gap year before college or studying immediately is a better choice.
What is a Gap Year?
What exactly is the "Gap Year"? A gap year is a year that follows high school and comes before college in which the student does not attend school.
As you'll see in the following section, taking a gap year before college allows you to try your hand at a wide variety of activities.
According to The Gap Year Association, taking a year off in the middle of your education can help you figure out what you want to do with the rest of your life by allowing you to figure out how to integrate the following four factors:
What are you good at?
What does the world need?
What are you passionate about?
What can you offer to get paid?
What Do You Do during a Gap Year?
What do you do during a gap year? Finding oneself and determining what it is you want to do for the rest of your life is the ultimate purpose of taking a gap year before college.
No matter what you choose to do with your gap year, the experience will provide you with the space and flexibility to begin figuring out what you want to accomplish with the rest of your life.
You have the option of going on a gap year on your own, or you can sign up for a gap year program that is more organized.
A well-thought-out plan is essential to having a successful gap year. Even if you intend to use this period of time to live without restrictions and discover new things, you need still have at least a general strategy and some objectives in mind for yourself.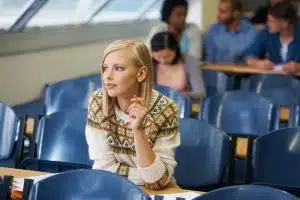 What are the Pros and Cons of Taking a Gap Year before College?
What are the pros and cons of a gap year? You're about to complete your high school education, and you're thinking about what comes after that. After completing years of high school, the prospect of taking a holiday is very appealing.
Take some time to think about the drawbacks of having a gap year before you make the decision to stop going to school. Taking a year off from education is counterproductive in terms of losing momentum and being costly.
Taking a break from education after graduating from high school might be beneficial for a lot of students, but it's not the right choice for everyone. Before making a choice, it is important to weigh the pros and cons of taking a gap year before college.
Pro: You'll Enter College Feeling Refreshed and Refocused
Getting a head start on your college studies by gaining some life experience during a gap year can be beneficial to your academic success.
When it comes time to choose a major, taking some time to think things over and educate yourself on other career options will help you make a better-educated choice.
Con: You Might Waste Too Much Time
An unplanned year off between schooling puts students at risk of squandering their time and falling behind in their studies.
Even though gap year programs can give you structure and incentive, if you want to spend some or all of your gap year traveling on your own, you need to be sure that you have clearly laid out goals that you can achieve.
What could possibly go wrong during a gap year? You put a halt to your forward progress in school so that you can play video games, watch television, and laze around the house.
Pro: You'll Build Important Skills
You can improve a variety of essential life skills during your gap year if you choose to. This could involve acquiring a new language while living in a different country, improving one's capacity for communication and leadership while working on a community service project, or obtaining practical experience by working or interning in a relevant field.
Con: Gap Years Can Get Pricey
A gap year may be appealing to students who fear that they would waste their time in college before they have determined a clear course for themselves because college can be very expensive.
On the other hand, participating in gap year programs and traveling to other countries are often quite expensive activities. Be sure that you have a clear understanding of the prospective cost of your trip or program, as well as any additional costs that may be incurred.
Pro: You Can Broaden Your Horizons
The experience of taking a gap year before college and using it to travel and work in a foreign country can be life-changing. Discovering your passions can be facilitated by seeing various cultures, picking up new languages, and looking at the world through new eyes.
Con: You May Feel Isolated or Like You're Falling Behind
Feelings of impending doom can be exacerbated by observing other people going through situations that are strikingly similar to one's own.
In a similar vein, knowing that you will go through these events one year after your friends can give you the impression that you are falling more and further behind.
Although these emotions are normal and natural, it is important to keep in mind that starting college a year later won't have a negative impact on your future career. When you do return to school, you won't miss out on any of the college experiences you missed while you were away.
Pro: It Can Attract Employers
Participating in activities that will help create a CV is a fantastic way to spend a fruitful gap year. You can make your CV stand out from the crowd by studying a language, obtaining work experience in your area, acquiring a new skill, or devoting a certain amount of time to learning about a certain subject or nation.
Spending a year helping others through volunteer work or internships can also help develop skills that will be impressive to potential employers.
Con: It May Be Harder to Transition Back to School
Taking a gap year before college and being inactive or distancing yourself from academic pursuits during that time could make the transition back to school more challenging.
During your gap year, one of your primary goals should be to gain a new skill or learn something new about yourself, an academic field, or another topic that piques your interest.
Should You take a Gap Year?
Should you take a gap year? There are some people who should not take a gap year. Even though they are widespread, gap year programs and overseas trips sometimes come with hefty price tags. Before deciding whether or not to take a gap year, you should give some thought to the impact that it might have on your finances.
The kinds of activities that you intend to participate in during your gap year are another important element to think about. It is highly recommended that before beginning your gap year, you have a clear idea of the things you wish to learn and explore.
Consider asking yourself: "What are some goals I want to achieve before I enter college?" What are some things that you can only do now but won't have time for while you're in school?
Even though it is permissible to spend a portion of your gap year resting and taking a break from school, especially at the beginning of your gap year, you should make every effort to avoid spending the entire year feeling unfocused and aimless.
It is ultimately up to you to decide whether or not taking a gap year before college is the right course of action for you and the goals that you have set for yourself.
Do Universities Mind if You take a Gap Year?
Would institutions reject your application if they found out that you had taken a gap year? Taking a gap year before college is a fantastic option that may assist you in avoiding burnout, developing new abilities, reestablishing a connection with yourself, and determine your objectives before enrolling in college.
It's possible that "does having a gap year affect college admission?" is one of the most significant questions running through your mind right now.
Making the decision to take a vacation from your studies may be an exciting as well as a terrifying idea. You have the desire to travel the world, but you don't want to do it at the expense of your future. What do admissions committees at colleges and universities think of gap years?
The idea that students should take a gap year before beginning their studies at a college or university is gaining acceptance at an increasing number of educational institutions.
In point of fact, proponents actively assist students by providing scholarships and giving alumni of gap years priority entrance to colleges and universities.
The fact that universities are beginning to recognize that taking a gap year before college can actually help students develop a number of practical and interpersonal skills, as well as demonstrate a commitment to volunteerism, service, and global engagement, is one of the primary reasons why so many universities are encouraging students to do gap years.
In the end, though, it is not so much how you spend your gap year as it is what you learn from it.
Are Students who take Gap Years More Successful?
Are students who take gap years more successful? Students who had taken a gap year were asked about their motivations for doing so in a national alumni survey conducted in 2015 by the American Gap Association in conjunction with Temple University.
The top three responses were to gain life experiences and grow personally (92%), to travel and experience other cultures (85%), and to take a break from the academic track (82%).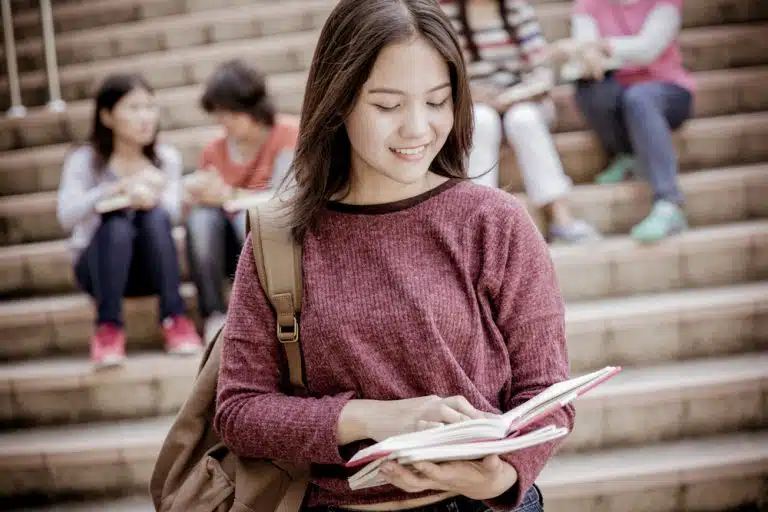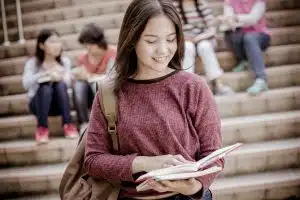 Concerning the question of whether or not their experiences during the year had proven beneficial, the responses were nearly unanimously positive: 98% of respondents stated that their year had helped them develop as a person, 96% discovered that it increased their self-confidence, and 93% agreed that it had increased their communication skills.
According to them, taking a gap year before college enabled them to learn skills that would help them be successful in their employment, helped them have a deeper understanding of various cultures, and encouraged them to see themselves as citizens of the world.
Numerous studies and informal surveys have indicated that students who take a gap year before continuing their education succeed in the long run because they acquire useful skills abroad.
Students who take a gap year return to college not only with a rekindled interest in learning and a renewed sense of academic vigor, but also with a degree of adaptability that will serve them well as they transition from high school to college life.
This adaptability can be seen in the students' ability to communicate effectively across cultural boundaries.
Not to mention that institutions are beginning to recognize the benefits of having their students take a gap year before college, not only for the academic achievement of the students themselves but also for the success of their larger academic communities.
It is becoming increasingly common for educational institutions, such as colleges and universities, to facilitate students' participation in gap years or even to organize their very own gap year programs.
This could significantly impact the number of students who choose to take gap years, as well as the general societal acceptance of taking time off before starting college.
Students who take a gap year and emerge from the experience having learned useful skills and views are much more likely to become successful and responsible citizens of the world.
How to Stay Engaged Academically During a Gap Year
While a gap year offers a break from formal education, it's essential to stay engaged academically to ensure a smooth transition back to college. Here are some strategies:
Online Courses
Many platforms such as Coursera, edX, and Khan Academy offer free or low-cost online courses in various subjects. By enrolling in these classes, students can not only continue learning but also earn certificates that may be useful in their future careers.
Whether you want to explore new areas of interest or deepen your knowledge in your chosen field, online courses provide flexibility to study at your own pace.
Reading and Research
Reading isn't confined to textbooks. Select books, articles, or research materials related to your field of interest to stay informed and intellectually stimulated. Researching your intended major or potential career paths can also help you make informed decisions about your future.
Consider joining online forums or study groups to discuss ideas and concepts, turning reading into an interactive experience.
Document Your Experiences
Keeping a journal or blog of your gap year experiences is more than just a way to capture memories. It can improve writing skills, offer reflections on your learning and growth, and provide a platform to share insights with others.
If you're engaged in a particular project or volunteering, documenting your work can create a portfolio that showcases your achievements and development.
Stay in Touch with Academic Advisers
Regular communication with academic advisers or mentors can provide support and guidance on how to align gap year experiences with academic and career goals. Whether you're traveling abroad, volunteering, or working, maintaining connections with educational professionals can help you keep your academic objectives in focus.
They can provide advice, resources, and encouragement to ensure that your gap year aligns with your long-term educational path.
Engage in Internships or Volunteering
Participating in internships or volunteering in fields related to your academic interests provides hands-on experience and learning opportunities. It helps in building a network, gaining practical insights, and making valuable contributions to your community or industry.
Attend Workshops and Seminars
Look for workshops, seminars, or conferences that focus on areas you're interested in. These events offer the chance to meet experts, network with like-minded individuals, and gain cutting-edge insights into your field.
Develop a Personal Project
Do you have an idea you want to explore or a problem you want to solve? Use your gap year to develop a personal project. It could be anything from creating a piece of art to building an app or starting a community initiative. Working on a personal project can spark creativity, enhance problem-solving skills, and offer a sense of accomplishment.
Join Academic Clubs or Societies
If possible, join academic clubs or societies that align with your interests. Engaging with others who share your passion can keep you motivated and involved in the academic community, even while taking a break from formal education.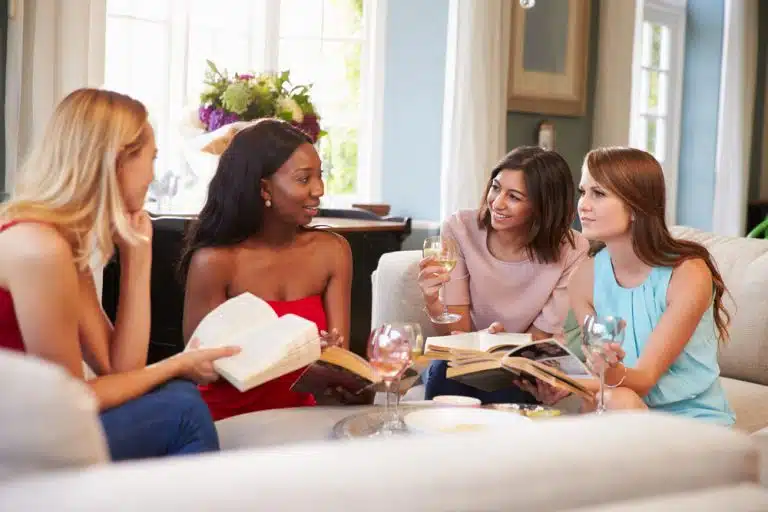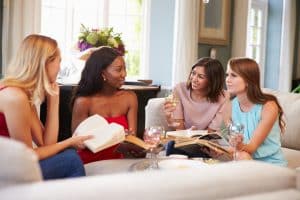 Staying engaged academically during a gap year is not only achievable but beneficial in ensuring a smooth transition back to school. By exploring the above strategies, you can keep your intellectual curiosity alive, build new skills, and make the most out of your gap year.
It's about striking the right balance between relaxation and continuous learning, so that when you return to college, you do so with enriched perspectives and a renewed passion for education.
Finding the correct institution to attend after high school is essential, and this holds true regardless of whether you take a gap year or enroll immediately after high school. At AdmissionSight, we provide assistance in your pursuit of a degree in the discipline of your choice. Contact us today to schedule a free consultation to learn more about what we offer.