Teen Entrepreneurship 101
You never know who will come up with the next big idea in business, and success can happen at any age. Starting a business is a great option for teen entrepreneurs. These are young adults who have an entrepreneurial spirit or who are simply searching for a flexible way to earn some additional cash. Let's take a look at some teen-friendly business plans.
What makes a good business idea for teens?
Need some advice on what makes a successful business for teens? There are a few factors that, when met, will make it somewhat less challenging for young people to start and run a business idea.
After all, teen entrepreneurs will have to accommodate their work around a full course load and will most likely have a limited amount of resources, including funding for startups. Keep these considerations in mind as you think about starting one of the teen businesses described in the following paragraphs.
1. Home-based or easily accessible
Transportation may or may not be a significant issue for a teen, depending on the teen's age. It will be a lot simpler for teen entrepreneurs to run a home company, whether they are not yet old enough to drive or are still learning how to do so.
2. Flexible hours
Teenagers, much like the majority of adults who launch a side business in addition to their primary occupation, do so while also holding down full-time employment.
Even while school isn't technically considered "work," it can easily consume eight to ten hours of a student's time throughout the school week depending on the number of extracurricular activities they participate in.
The most successful company plans for adolescents will feature adaptable working schedules that enable adolescents to put in hours after school and on weekends.
3. Low financial investment
Most teens will have limited savings and minimal access to outside financing (especially if you don't want the "bank of mom and dad" to be on the hook), making it difficult for them to start their own businesses.
However, the majority of potential business owners are looking to make a financial investment in their new business that is as small as possible. The secret to becoming successful as a young entrepreneur is to pick a business that requires little in the way of start-up capital.
They will have to make fewer purchases before launching the company if there are fewer products that must be stocked in order to run it.
What businesses can a teenager start?
What kinds of enterprises is it possible for a teenager to launch? Let's have a look at 3 different business opportunities for teenagers while keeping the aforementioned criteria in mind.
1. Academic tutor
Becoming an academic instructor is a simple business concept that young people can pursue. Because everyone has their own set of skills, whether you're brilliant at math, science, writing, or reading, you have the ability to teach those skills to someone else who may be having difficulty with those subjects.
Test preparation, whether for the SAT, ACT, AP tests, or any other standardized test, is another area in which an academic tutor can assist students.
2. Car washing
It's everyone's dream to have a car that sparkles and looks brand new, but not everyone has the time or energy to make that dream a reality by washing their vehicle.
It's not hard to get started in the car washing business; all you really need is a bucket, some soft sponges, window cleaner, and some elbow grease for polishing.
Teen entrepreneurs can find this to be enjoyable employment for the weekends.
3. Childcare
The operation of a daycare center or a babysitting service is an excellent choice for a teenager interested in starting their own business.
Just like Ann Martin's famous novel Baby-sitters Club, you can be of assistance to neighbors or family friends by watching their small children on the weekends or even during the week after school if you are available to do so.
If you want to differentiate yourself from the other sitters, many local towns provide classes on childcare and babysitting that you can take.
How do I become an entrepreneur with no money?
As teen entrepreneurs, how can we start our businesses if we don't have any money? Starting your own business has the potential to be one of the most profitable, exhilarating, and interesting endeavors you'll ever have the chance to do.
Utilize the techniques and suggestions provided below:
1. Identify profitable startup ideas.
An idea is the first step toward launching a successful new business. Inquire of your friends about the things that aggravate them.
What characteristics define a successful product or service? It gives a remedy for a problem or annoyance that individuals are prepared to pay to have alleviated, and these people have a problem or frustration that this solution solves.
Keeping this in mind, the first thing you should do is inquire of your friends about the things that irritate them. Constantly, founders find that their most trying experiences are their best sources of new ideas. Take, for example:
After having problems hailing a taxi, Travis Kalanick and Garret Camp decided to launch the company Uber.
After experiencing difficulties in paying each other back with checks, Andrew Kortina and Iqram Magdon-Ismail came up with the idea for Venmo, which was later bought by PayPal.
After getting fed up with how wrinkled and ill-fitting his ordinary button-down shirts were when he didn't tuck them in, Chris Riccobono developed UNTUCKit, a brand of shirts that look fantastic when worn untucked.
While you are coming up with ideas, have your pals make a list of the things in their everyday lives that drive them crazy. The next step is to browse through their lists and search for issues that you might be able to provide a solution for.
2. Identify and focus on a growing category (or categories).
Stephen Key, an expert in licensing and an intellectual property strategist, suggests that you select a category that both excites you and does not have an excessive amount of competition.
"I stay away from businesses that are well-known for their difficult working conditions, such as the toy sector. There are a great number of people who are creative in that area "he elucidates for us.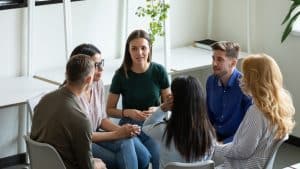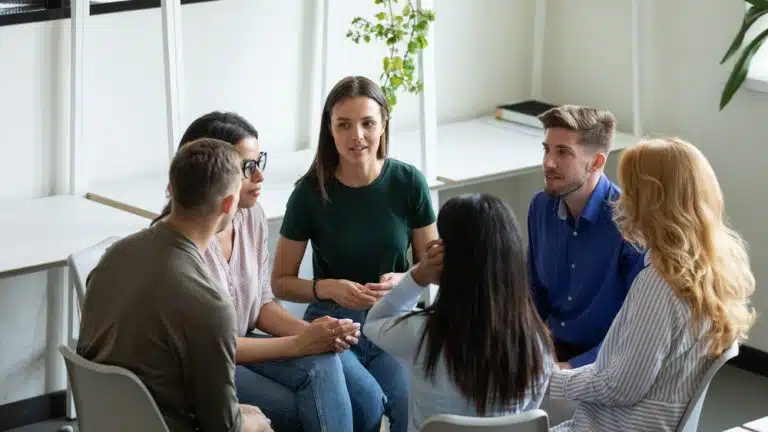 If you concentrate on product categories that are both expanding and responsive to open innovation, you will find it much simpler to obtain patents and licenses for your ideas.
3. Fill an underserved demand.
If there are not enough wheels already available, there is no need to create new wheels. When there is a need in the market, a lot of people get the idea to establish their own successful businesses.
Take, for instance, the possibility that you find out there is a dearth of high-quality sales outsourcing. It is possible that you will choose to provide this service to tech startups in light of the fact that you have experience working in sales development and account management for early-stage sales organizations.
4. Make something better (or cheaper) than what's out there.
You don't always have to come up with anything completely original. Most teen entrepreneurs miss the mark that one will have a large number of clients if they are able to sell an existing product at a cheaper price point, a higher quality, or, in the best case scenario, both. Even better, it is abundantly evident that there is already a demand.
Make a note of everything you use throughout the day as you go about your activities. After then, look over the list to see if there is anything you might do better.
5. Validate your startup idea with buyer persona research.
Teen entrepreneurs need to be certain that other people will want the product before committing all of their resources to it. Family and friends do not count.
Start with gaining an understanding of your customer persona, often known as the actual individuals to whom you intend to sell your product, so that you may accurately evaluate the likelihood of your product's success in the market.
Regardless of how unique or cool your product is, if it does not fulfill a need, they will not be interested in purchasing it. This is exactly why buyer personas and market research are of such critical significance.
After you've figured out who your perfect customer is, an essential part of your research should be talking to actual customers who suit the profile you've created.
Show them a demo version of your product that actually works, ask them what they like and don't like about it, how much they'd be willing to pay for it, how often they'd use it, and other questions like that.
6. Start with a minimum viable product.
The simplest and most fundamental version of your application or service that may be created is referred to as the "Minimum Viable Product." It is enough functional that early consumers can be satisfied with it, and you can gain a sense of what should be improved.
Let's imagine you want to develop an app that will provide college students with access to online instructors and instructors who can provide live instruction.
You may start by developing a version with very few features, then manually inviting 150 online tutors that you identified to join, and then posting a link to the application on the Facebook page of the local institution.
If you receive enough sign-ups, that is an indication that you should proceed with the plan. If you don't get very many, you should either reconsider the idea or begin again from the beginning.
Beginning with a minimum viable product (MVP) allows you to keep your initial costs down while leaving room for expansion when your idea is further proven.
7. Create a business plan.
A formalized document that outlines the objectives of your company, as well as the strategies you intend to implement to accomplish those objectives, is known as a business plan. This might include a marketing plan, as well as a budget, financial estimates, and milestones.
As teen entrepreneurs, it is your responsibility to determine the mission and vision of your firm, as well as its long-term and short-term goals.
When you engage in this form of strategic planning for your company, the business plan that results is an output of your efforts and serves to direct the expansion of your new endeavor.
8. Continue to iterate based on feedback.
It is important to keep in mind that your minimum viable product (MVP) will probably not be sufficient to maintain your position as a contender in the market segments that you select, especially if you have lofty goals for your firm.
Here comes the cycle, which consists of the following steps: generating interest and demand (also known as marketing the product), securing customers (also known as selling the product), determining customer satisfaction, improving the product based on feedback, and repeating the process.
9. Find a co-founder.
When beginning a new business, it is recommended that one look for a co-founder to help them get the business off the ground. Having a co-founder brings about 3 primary benefits to a company.
It is less difficult to acquire finance. 
Whether or not having more than one founder genuinely contributes to the success of a firm, the majority of investors in venture capital believe that it does. They are hesitant to provide financial support to sole proprietorships.
You are able to rely on others emotionally. 
The experience of running a company is one that is difficult, exhilarating, and one of a kind. If you're on the emotional roller coaster by yourself, you won't have somebody to commiserate with when things are going well or to help you get through the low points when things go wrong.
A co-founder is someone who not only knows what you are going through but also helps you feel like you are not alone in it.
They may bring a variety of abilities, bodies of knowledge, and connections to the table. 
It's possible that your co-founder is more technical, while your strengths lie in the sales department. You have a large network of contacts, many of whom have really been successful entrepreneurs in the past.
Choosing a co-founder who has a complementary background in their resume is a great method to increase your chances of becoming successful as teen entreprenuers.
Can I be an entrepreneur at 16?
Can I start a business if I'm 16 years old? According to an article published in India Today which featured Satyam Mehta, a 16-year-old entrepreneur, there is no ideal age to pursue teen entrepreneurship, but having the proper vision is extremely crucial.
The fact that one must have the proper vision rather than the right age in order to become a successful entrepreneur should be the primary point of emphasis here.
This dynamic ecosystem has steadily grown more welcoming to people of varying ages so that they can begin and grow their own individual enterprises.
The days are long gone when there was a predetermined order in which students were expected to first finish their education before being granted the freedom to follow their own personal aspirations and goals.
Therefore, if you are someone who has a vision but is unclear about how to launch your business with self-assurance, here are 2 things that undoubtedly helped Satyam stay focused:
1. Have a strong vision
The appropriate vision and unwavering commitment are necessary components of a prosperous business.
To begin, you will need to determine the reason(s) behind your desire to make a change. You will be motivated to take the necessary steps forward by this vision.
2. Procrastination is your biggest enemy
Because they allow procrastination to take control of their lives, a lot of young people with bright minds miss out on opportunities that could have made a huge impact on their lives.
Despite the fact that it is quite normal for someone to feel anxious about embarking on their own journeys at such a young age.
But the most important thing is to always be moving forward, even if that means going slowly at first. Putting things off and wasting time will not only slow down your progress toward success but will also introduce an element of doubt into how you think about your mission and vision.
AdmissionSight- your aid in business education
You are aware of the steps teen entrepreneurs are taking: gaining expertise; and securing funding for a business; and many more. The road to being an entrepreneur is a long one, but it can lead to a very rewarding destination.
We hope that by the end of this article, you will have a better understanding of how obtaining a college education in the field of business can provide you an advantage when working toward establishing the kind of company that you have always envisioned for yourself. MIT, Stanford, and UC Berkeley are a few of the universities that stand out as leaders in this area of study.
Your dream of attending a prominent university of your choice to study business and entrepreneurship can become a reality with the help of AdmissionSight. We will do everything in our power to make this dream a reality for you.
AdmissionSight is the most trusted name in the college admissions advising industry, with more than a decade of expertise assisting students just like you in gaining entry to the colleges of their first and second choices. Please get in touch with us as soon as possible to set up a complimentary introductory consultation.