The 20 Colleges With Best Food
What are the colleges with best food?
What are the colleges with best food? You could focus your college search on schools that have the best on-campus dining, or you could filter it by location, price, or average SAT score.
AdmissionSight heard from students from different schools across the country and listed down 20 US colleges with best food, including late-night burgers, vegan alternatives, and locally sourced veggies. Check them out below:
1. According to students, Virginia Tech provides "literally the best campus food in the country."
When Virginia Tech students leave school, their meal plans follow them. Some Virginia Tech students continue to purchase lunch plans even after they leave campus because the food is so delicious.
2. According to students, there are several possibilities available at the University of California, Los Angeles.
Vegan cuisine and international cuisine are both available at the University of California, Los Angeles (UCLA). According to students, UCLA has some of the best choices of any university when it comes to food, including vegan burgers, late-night milkshakes, and food from around the globe.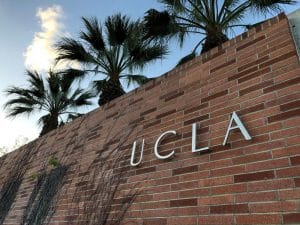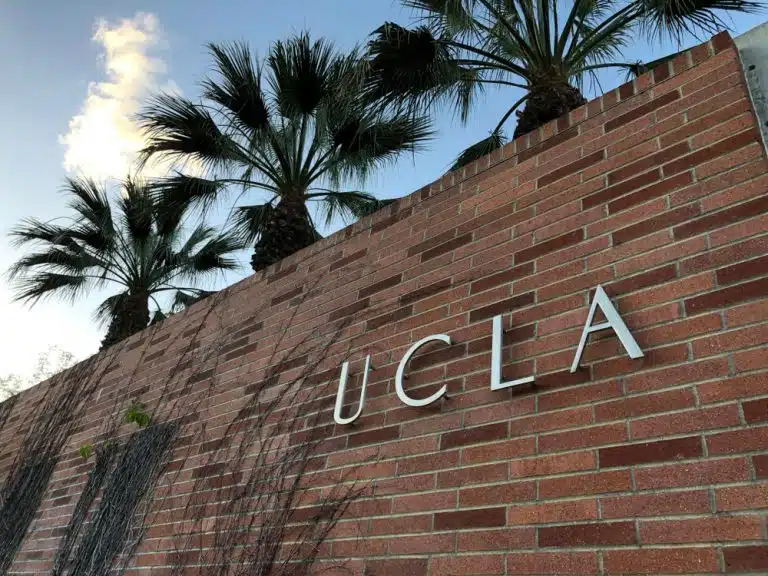 Some students do grumble about the rigid schedule and high cost of meal plans, but the variety and quality more than make up for it.
3. A vegan station is present at Bates College
Apparently, Bates College has a fantastic vegan station. Students claim that despite finding the menus monotonous, they still enjoy the meals. Furthermore, it appears that one of the big dining halls features a "vegan station" that is popular with both meat eaters and non-vegans.
4. According to students, the University of Massachusetts Amherst prides itself on serving locally sourced meals.
The meal is more popular among students here than it is at home. According to a student's essay, "I like the food at school better than the food at home."
The University of Massachusetts has a reputation for serving delicious food, including vegetables from nearby farms and food prepared by international guest chefs.
5. According to students, Washington University in St. Louis takes dietary limitations into account.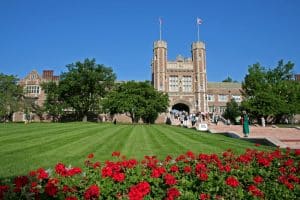 The main attraction at Washington University is the food. One of the biggest attractions, according to students at Washington University in St. Louis, Missouri, who boast about their school's food, is that it is all freshly prepared and can be catered to any dietary restrictions, making it one of the colleges with best food.
6. Bowdoin College is "a five-star college" when it comes to food.
This Maine school starts the year with a lobster bake, and according to most students, it's "a five-star college when it comes to food."
7. Students at California Baptist University claim that the university's eating options are "excellent and tasty."
The meal is praised by the students. The one criticism students have about this private school in Baptist University in Riverside, California, is that the meal plans are quite pricey, but they all gush about the "amazing and very excellent" eating selections available.
8. According to students, James Madison University offers halal, kosher, vegan, and gluten-free food.
James Madison University has several choices for its students. One James Madison University student stated, "I seldom ever venture off campus for dining because of the wonderful on-campus dining options." The vegan, gluten-free, halal, and kosher dishes served in the dining halls are popular among students.
9. Students gush about the variety at St. John Fisher College.
Students and aspirants of St. John Fisher College are ecstatic. This delighted student gave this little Rochester, New York, school five stars: "In almost all of New York, this is without a doubt the best food."
Do you like salads? It's great that there are 12 different dressings, two types of lettuce, a ton of cheese, and, of course, vegetables. Yogurt and fruit are things you like? Check. You enjoy cereal. Wow, we have 15 or so brands. Do you eat vegetarian food or avoid gluten? Usually choices. Do you have a dessert compulsion? Well, freshly baked cookies, pastries, cakes, and dishes with holiday themes are constantly available.
You'll have a hard time living at any other college if you don't enjoy this food.
10. According to students, St. Norbert College has an "allergy calculator."
Allergies are accommodated at St. Norbert College, according to their students. The best collegiate meal in all of Wisconsin is reportedly served at St. Norbert College in De Pere making it one of the colleges with best food.
You can also use their handy "allergy calculator" to locate the dairy-free, nut-free, and gluten-free dining option of your choice.
11. According to students, the dining hall at the University of Georgia is essential to the social scene.
The dining hall plays a significant role in campus life. In addition to the food, students adore the social atmosphere of the University of Georgia's dining halls.
One student reviewer stated, "I definitely met half of my buddies in dining halls."
12. Students claim that the food at Kendall College is Michelin-rated.
It seems like the meal is top-notch—definitely one of the colleges with best food!
The Chicago, Illinois-based Kendall College has The Dining Room, where patrons can enjoy a Michelin-starred dinner made by Kendall College students.
Kendall College also offers degrees in culinary arts and hospitality administration.
13. Gustavus Adolphus College students boast that the on-campus food tastes like it was made from scratch.
"Essentially a dish made at home". Students at Gustavus Adolphus College, a Minnesota school near St. Peter, rely on the on-campus food, which one reviewer compared to "home-cooked meals," because there aren't many outside dining alternatives in the area.
14. The cafeteria at St. Olaf College is well-regarded by students.
St. Olaf College's alumni claim that they miss the food. Although there is only one cafeteria at this school in Northfield, Minnesota, kids adore it.
"I miss the meals every single day now that I'm a graduate." One St. Olaf College alumnus remarked, "Eating a tasty, healthful, and convenient vegan diet was so simple."
15. Some students consider the cuisine and dining options at Hendrix College to be some of its best features.
One student claims that, compared to all the other institutions they visited, the dining hall at Hendrix College is the best, making it one of the colleges with best food. Not only is the food at this Conway, Arkansas, school noteworthy, but also the eating areas.
The dining room is a fantastic facility. One student stated, "In all my college traveling and seeking, I have never come across such a colorful and new dining room."
16. Of all the universities on the list, Wheaton College boasts some of the most moral dining policies.
One of the top ethical food practices of any campus dining program is found at Wheaton College.
The food is "20% locally sourced, prepared every single day, and all the leftover food is distributed to persons in the neighborhood that are food poor, and they are environmentally friendly," according to a student reviewer.
17. There are 29 on-campus dining alternatives at Cornell University.
There are 29 on-campus dining options at Cornell University making it one of the colleges with best food. Students were unanimous in their advice to visit the West Campus for the best food options.
18. Students claim that the outstanding eating options at the University of Oregon inspire them to stay on campus.
Students at the University of Oregon joke that their apartment buddies beg them to get them dorm food and claim that they rarely leave campus since the variety on campus is too tremendous.
19. Students at Liberty University praise the great yet pricey cafeteria plan.
The meal is praised by the students. Students at Liberty University in Lynchburg, Virginia, rave about the range of food options available on campus; however, they regret that meal plans can be quite pricey for students.
20. According to students, Rice University's dining hall welcomes criticism.
Rice Univesity students claimed that the university's dining hall committee pay attention, making it one of the colleges with best food. "Five-star chefs; excellent cuisine." There are numerous vegetarian, vegan, gluten-free, etc. alternatives, and the cooks are quite flexible.
One pleased Rice University student stated, "They are also open to improvements and take feedback extremely seriously."
What are the benefits of the best food in college?
What are the benefits of the best food in college? While at college, there are various advantages to consuming wholesome food:
Improved brain function: Better cognitive function, memory, and focus—which are crucial for academic performance—can be attained by eating a balanced diet rich in the required vitamins, minerals, and nutrients.
Enhanced immunity: A diet high in fruits, vegetables, whole grains, and lean protein can aid in enhancing immunity and lowering the risk of sickness.
More energy: Consuming nutritious foods can help sustain energy levels throughout the day, allowing children to remain attentive and productive.
Better mood: College students frequently experience stress and anxiety, which eating a balanced diet can assist with.
Better physical health: Maintaining a healthy weight, lowering the risk of chronic diseases, and enhancing general physical health and wellbeing are all benefits of eating a balanced diet.
Cost-effective: Eating healthily can often appear to be more expensive, but over time, by lowering the need for medical bills and boosting general wellness, it can really save money.
In conclusion, consuming wholesome foods is crucial for college achievement and well-being. Now that we have presented the colleges with best food, let us now look closely at the best food to eat in college.
What is the best food to eat in college?
What is the best food to eat in college? The best cuisine to consume while attending college depends on personal taste and dietary requirements, but some excellent choices include:
Fruits and vegetables: These low-calorie, nutrient-dense foods are a good source of vitamins and minerals. The best options include fresh or frozen options, as well as adding them to smoothies or snacking on them.
Whole grains: whole grains are a good source of minerals, B-vitamins, and fiber, and they can help you feel full and content. Brown rice, whole-wheat bread, and oatmeal are a few examples.
Lean protein: Lean protein is essential for muscle growth and repair and may be found in foods like chicken, fish, tofu, lentils, and nuts.
Dairy or dairy substitutes: For people who are lactose sensitive, non-dairy options like almond milk and soy milk might be a viable option. Milk and dairy products are good providers of calcium, protein, and other nutrients.
Healthy fats: Nuts, olive oil, avocado, and other foods high in healthy fats can boost heart health and brain function.
Snacks: Between meals, yogurt, fruit, raw vegetables, granola bars, and trail mix can all serve as quick and wholesome pick-me-ups.
Additionally, it's critical to avoid eating too much junk food and sugary drinks, which are rich in calories but low in nutritious content.
For some prospective students, the dining options at a college can make or break their decision. You may prefer to eat at colleges with best food or decide not to sign up for meal plans. In either case, the individuals you eat with can make your college experience worthwhile and entertaining. Additionally, the secret to a good college experience is picking the right school for you.
With regard to college admissions, AdmissionSight has more than ten years of experience. AdmissionSight's college admission experts can aid you if you'd like guidance in picking a school and improving your application. Book your consultation today!