The AdmissionSight Story: Helping Applicants Achieve Their Academic Goals
Students and parents are often equally stupefied by the college admissions process. You may have little to no experience dealing with college admissions. That's where college admissions experts come in. We, at AdmissionSight, are able to help guide and navigate families through the often mysterious and elusive process of gaining admission to desired schools.
We have strived for the last ten years to help students identify schools where they want to attend and see themselves excelling, develop the academic and extracurricular record they need to have the highest chance of gaining admission, and achieve a coveted spot at highly-selective programs across the globe.
In the last ten years, we have helped 75% of our students gain admission to an Ivy League university, Stanford, MIT, UChicago, Caltech, Oxford and Cambridge. This is one of the highest track records in the industry, and as industry-leading college admissions experts, we know we can help your students reach their goals.
At AdmissionSight, we offer services that span the full gamut of what college admissions experts have to offer. The full 360 experience seeks to wrap students in a variety of services that address their need to achieve high academic records, compelling extracurricular involvement, and convincing academic essays and interviews. We want to see students excelling and making waves before they even hit the college admissions officers radar.
What is a college entrance expert?
You might be asking, "What is a college entrance expert?" You might have heard us referred to as college entrance experts or college admissions experts. Both are interchangeable and make it pretty clear what we do. We help students gain admissions, or entrance, into colleges and universities.
College entrance experts at AdmissionSight typically have significant experience helping students navigate the college admissions process. We have worked with thousands of students, so that makes us proven experts.
Keep reading to learn more about what we offer our students and how you can benefit, too.
Academic and Extracurricular Profile Evaluation
We like to start with each of our students taking an Academic and Extracurricular Profile Evaluation in order to get the most out of our programming and their college preparation. The consultation takes about one and a half to two hours, and students receive a detailed, customized plan that will span their entire high school career. In their personalized plan, students and their parents will receive the following benefits:
Several road maps and action item lists that are personalized for the student across all four years of high school, including exactly what Ivy Leagues and other top schools are seeking in applicants.
The academic roadmap will provide students with course selections for each year, suggested standardized tests, best honors courses to include, and additional regional and national competitions students can participate in to enhance their academic profile and demonstrate their intellectual capabilities.
The extracurricular road map will identify leadership positions and community involvement students can participate in to illustrate how well-rounded they are as candidates.
Worksheets to track progress toward personal goals that can be used when completing college applications as supplemental resources.
List of academic, extracurricular, and summer program opportunities that will enhance college admissions, especially in the areas of science, math, history, writing, and the arts.
Study guidance, with step-by-step processes, that students can use to develop life-long organizational and time-management skills that will be useful throughout their college careers.
List of prestigious summer programs based on the students personal interests, academic passions, and professional aspirations.
Once a student has received their Academic and Extracurricular Profile Evaluation, they are equipped to complete each of their high school years with confidence knowing they are developing the record that college admissions officers are desiring to see in their incoming students.
Undergraduate Admissions (BS, BA)
Once students have their Academic and Extracurricular Profile Evaluation, they can begin the process of applying for undergraduate admissions. Students will usually begin the process of applying to universities and colleges during their junior and senior years. AdmissionSight's college admissions experts have the training and expertise to assist students through every step of the process from creating their ideal college list, to completing the Common App, to writing college essays and soliciting letters of recommendation.
We know there are so many steps involved, and it is easy to get overwhelmed and sidetracked, accidentally forgetting deadlines and omitting important application materials. We will help you keep track of where you are and what you need to do next. At the same time, we'll help you build the skills you'll need to be competent and capable for life.
Graduate, Transfer, and International Admissions (PhD, MD, MBA)
Beyond applying for a Bachelor's degree, we also work with students applying for advanced degrees. Students who report success with admissions after working with our college admissions experts often return to us for additional help with graduate and transfer admissions.
After completing undergrad, students have an additional four years of academic and extracurricular involvement to process and summarize in a way that illustrates their ability to replicate their success in higher degree programs. Seeking admission for masters and doctoral programming requires a similar, but also a different approach, that our college admissions experts are prepared and qualified to assist students with continuing to navigate.
SAT and ACT Preparation
While there are numerous programs and workbooks for SAT preparation, we also provide our students with support registering, studying for, and taking the standardized tests needed for admissions. We can even help you figure out if you should submit test scores if you are applying for schools that do not necessarily need them. Students who participate in our SAT and ACT preparation programs are able to score over 1550 on the SAT and over 35 on the ACT, consistently.
In our program, students take one SAT or ACT exam every week, in similar testing conditions they would face during the assessment. This allows students to experience real practice problems and to identify areas where they are strong and weak. This then helps us to have each student work with one of our qualified instructors to address those weaknesses with direct instruction and repetition to build them up to strengths.
AP Exam preparation
With our AP exam preparation, our students receive one-on-one tutoring with taking the AP exams for their subject tests. We help students identify which tests they'd like to take each of their junior and senior years. Then, we work with the students to take a real practice AP exam to identify areas of the subject matter that they need to improve and increase their conceptual understanding.
Most high school AP classes will help students with preparing for AP exams. At the same time, this is usually in the classroom setting with dozens of other students. At AdmissionSight, you will receive the one-on-one support needed to fully practice and grasp the concepts that will be on the exam. With our support, our students regularly score 4's and 5's on their AP exams.
Preparation for national academic competitions
There are hundreds and thousands of academic competitions students can participate in while in high school. These competitions give students the opportunity to showcase their talents and skills against other students their ages from their state, their country, and even across the globe.
These competitions are offered throughout the year in a variety of subjects, from science and math, focusing on the STEM subjects, to creative writing and art, focusing on creativity. We support our students through compiling lists of competitions they can enter, helping them with applications and materials they will submit, and providing them with support and strategies for outperforming other competitors. Some of the competitions we have helped students enter include Olympiad Training and Humanities Competitions like:
Science Olympiad
Math Olympiad
Future Business Leaders of America
Amnesty International
Model United Nations
UNICEF
DECA
Model Congress
4H
Speech and Debate
Scholastic Art and Writing Competition
National Association for Music Education Competitions
National History Bee and Bowl
Extracurricular involvement
Your extracurricular involvement may also be the key for identifying competitions to enter. Many extracurricular programs have their own competition seasons, like sports teams, dance teams, orchestras, and bands. Students can participate in a variety of competitions related to their extracurricular interests. We offer students support by offering two extracurricular programs students can participate in.
Passion Project
A passion project is an independent research study program that high school students can participate in to further develop their real-world skills. In our passion project program, students participate in seven one-hour sessions to create their own non-profit organization. Each of the sessions focuses on a different series of tasks in the program, such as:
Idea Generation Based on the Student's Academic and Extracurricular Interests
Guidance and Addressing Exploratory Questions
Showcasing and Marketing the Student's Portfolio of Work
Developing an Online Presence
Establishing a Nonprofit
Community Outreach and Networking
Building Awareness, Outreach, and National Media Attention
Miscellaneous Q&A with our Senior Consultants
Students leave our passion project program with demonstrated leadership, a network of consultants and experts, and a real-world example of their commitments and desire for impact. This program has been beneficial for students to develop their own identity and perspectives while at the same time making progress that will blow away any college admission officer.
With our passion project program alone, there is no need to ask "are college admissions experts worth it?" We will have shown you very clearly how we, as college admissions experts, are 100% worth it for helping students build their academic profile in a way that any college admissions expert would be hard pressed not to offer admission.
Science Research Program (8 weeks)
Similar to our passion project program, our Science Research program is an eight-week program in which students work one-on-one with one of our research scientists to develop an independent research project. We also work with students to compete in different science research competitions, such as:
Intel Science and Engineering Fair
Regeneron Science Talent Search
ISEF
Siemens Westinghouse Competition
Synopsis Science Fair
Junior Science and Humanities Symposium
Columbia Junior Science Journal Publication
Participation in these programs helps to improve our student's performance against other students and increases their odds of receiving admissions to the most competitive universities. They learn valuable skills and demonstrate their interest in majors and careers in STEM. It also showcases their talents and skills in a way that helps bolster their academic and professional experiences and adds to their resumes. Our students in the past have won awards and been recognized for their participation in and completion of science competitions.
Summer program applications
Many of our students plan to include summer programs to further demonstrate how well-rounded they are. Students who participate in summer programs can enhance their skills, build connections and network, and achieve awards and accolades.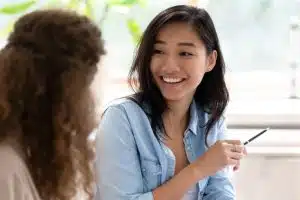 Our staff helps students to put together their summer program applications to present their records in the most compelling way to improve their chances of being selected to join these highly selected programs. Participating in a competitive summer program that is recognizable by admissions officers will further improve an applicants odds of standing out from other applicants and identifying themselves as talented and exceptional. Some of the summer programs we've helped students put together applications for are:
Research Science Institute
Telluride Association Summer Program
Simons Summer Research Program
Standard Summer Humanities Institute
Summer Science Program
Michigan State University HIgh School Honors Science Math & Engineering Program
Iowa Young Writers' Studio
Kenyon Review Young Writers' Workshop
These are just some of the summer programs available. We work with our students to come up with a list of summer programs based on their personal interests and academic and career goals.
Personal Statement and College Essay editing
Students have to put together many different written statements for their college applications. Undergraduate admissions typically require an essay or several short written responses. Graduate admissions may require personal statements in addition to responding to essay and short answer prompts.
We provide editing services that include not only editing for grammar and vocabulary, but being sure that each essay addresses the prompt, includes rich examples and illustrations from your life, and includes only details and information that are appropriate and exactly what admissions officers want to see and hear from students. We help students write and edit their personal statements and essays to be sure they are submitting the best written responses possible.
Interview preparation
Some college programs require students to complete an interview, either in person or more recently, through Zoom or online. These interviews are meant to give the admissions officers a glimpse into the students personality, their professionalism and poise, their passion, and the perspectives they will bring to the college campus. The interview is intended to act as a supplement to the other application materials, so they can get a better sense of the student they are admitting beyond what they have already submitted.
The interview may include pre-prepared questions, or it may be an unstructured, informal conversation. It might feature a panel of admissions officers or a one-on-one conversation between the student and one admissions officer. As college admission experts, we will conduct mock interviews to help students practice and become more comfortable with the interview process. We teach you interviewing techniques and different ways to share information about yourself and your academic profile.
Letter of recommendation strategy
Figuring out who in your life should write your letters of recommendation is something else we can help with. We'll be able to help you think critically about which of your teachers, mentors, coaches, and other leaders in your life would be best able to write a letter of recommendation speaking to your abilities and your accomplishments. We can act as a neutral third party throughout the process and make suggestions that will produce the strongest college applications possible.
The worst thing would be to seek out a recommender who is not the best person to write a recommendation for you. You might have a great relationship with a particular teacher, but your performance in their class is not as strong or comparable to other classes. You might enjoy a teacher's class, but they've only known you for one semester.
Or maybe you've picked someone who is unreliable and doesn't follow through on submitting the letter you've requested. All of these recommenders could potentially derail or delay your college applications.  We'll help you think about the adults in your life and select only those who will come through with a letter of recommendation that positively sways admissions officers in your favor.
What to expect at AdmissionSight
This isn't a complete list of the services we offer as college admissions experts, and if you need help with activities related to college applications that are not featured on the list, sign up for a consultation with one of our college admissions experts. During our consultation, we'll learn more about you as a student, your goals and dreams, and help come up with a plan to get you into the college of your choice. Reach out today to start the college admissions process.