The Best College In California
California is famous for its unique landscape of the United States, thanks to the state's incomparable combination of sunny skies, sandy shores, and sprawling metropolises. Even though the state is better known for Hollywood and Silicon Valley, California is home to several colleges. There has been a debate on which colleges are considered the best college in California.
The state of California is a prime location for finding work thanks to its robust tech industry, thriving entertainment business, and burgeoning green economy. Those who pursue their education in California will have access to many professional and academic opportunities; however, selecting the appropriate college will still require diligent research.
Why study in California?
College-bound students who are interested in California because of the state's climate, cultural offerings, and distinguished educational institutions. However, those who wish to attend what they think is the best college in California have several considerations to make. Students who do not already live in California may face significant financial challenges due to the high cost of living in the state and the higher tuition rates for out-of-state students.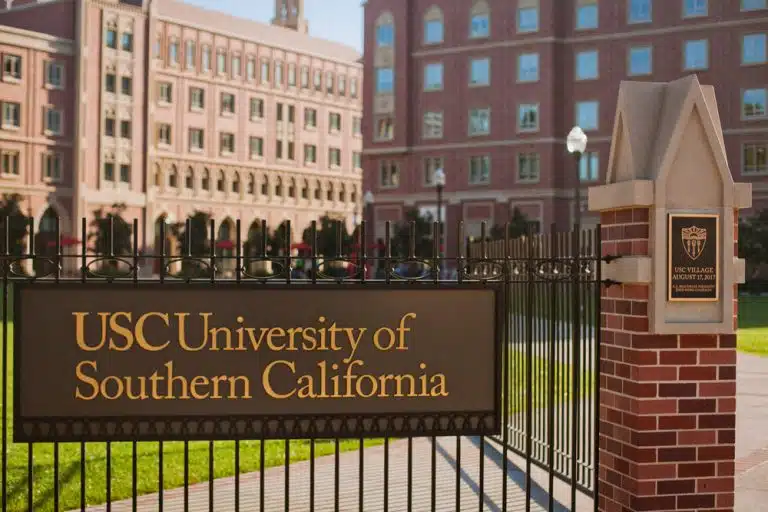 Though some may think there is no point in why they should study in California, there is no denying the allure that the state of California holds for students considering a career in certain industries, such as film or technology. The availability of professional opportunities in the film industry or the technology industry in the Bay Area or Los Angeles may justify the cost. On the other hand, students who live in states other than California should investigate educational opportunities in their backyards.
How to choose where to study in California?
As you decide on the best college in California, it is also important to know what to look for when choosing where to study in California. This is a classic mistake for some students as some high school graduates would choose where to study because their friends study there. This is where you will be for the next 4 years, and it is best you choose where it counts.
Construct your prioritized list.
Creating a prioritized list of schools you would like to attend requires significant time and mental energy. When compiling a list, students need to carefully consider factors such as location, enrollment size, majors and programs, the people on campus, opportunities outside of the classroom, cost, and selectivity.
Make a list of your top priorities.
Taking the time to make your rankings and carefully consider the benefits and drawbacks of what you think makes the best college in California. When deciding where you want to spend the next four years or more of your life, it is important to consider your personal and educational requirements. Because it is difficult for students to conduct an effective college search if they do not have a solid foundation, they need a clear idea of their future.
Revisit schools.
Once applications have been turned in, it is time to consider the institution to which you would like to apply; this may require another visit. Even though you should have gotten a sense of what it's like to live on campus during your initial college tours, you should still make a second trip to each school.
Another way to get a feel if you think you are in the best college in California is to talk to students currently enrolled there. Current students can provide information about the extracurriculars and the academics associated with specific majors. However, taking a campus tour can be quite pricey when you factor in the cost of travel.
If it is impossible to revisit the campus in person, consider taking a tour of it virtually instead. You should contact college administrators or current students if you have any additional inquiries.
Examine the various aid packages offered.
Compare the various financial aid packages carefully if you want to graduate from college with little to no student loan debt. It is a good idea to look beyond the cost of tuition and determine what other expenses, such as housing and meal plans, are involved. Learn the difference between money that is given to you for free, such as grants and scholarships, and money you have to borrow and pay back eventually. Students who attend schools that provide generous financial aid packages that meet their full financial needs do not have to take out student loans to pay for their education.
Talk things over with your relatives.
Many parents look back on their time at college with fondness and want the same opportunities to be available to their children. However, what may have been the most suitable option for a parent might not be the most suitable option for the student. On the other hand, having the viewpoint of a family member is extremely helpful. During the decision-making process, maintain an open dialogue. Explain to your parents why you are interested in attending a specific college, such as your desire to participate in a particular academic program or the possibility of attending school in another country.
What are the popular universities in California?
The state of California is home to Silicon Valley, which is home to some of the most innovative companies in the world. Because of this, the universities in California include many of the most prestigious institutions in the United States. As such, there is always the discussion on which schools in California is the best college in California.
The 2019 edition of the QS World University Rankings® places Stanford University in California at the second spot worldwide and in the United States, while the QS World University Rankings® places the California Institute of Technology (Caltech) at the fourth spot worldwide.
Caltech is found in Pasadena, which is close to Los Angeles, whereas Stanford is found in the northwest corner of the Silicon Valley region. These institutions are considered the best private research universities in California. Still, the public university systems in the state are also home to two of the best universities in the country. University of California, Berkeley (also known as UCS, UC Berkeley, or just Berkeley, and more commonly referred to as "Cal") and University of California, Los Angeles (also known as UCLA), the system's two primary universities, rank 27th and 32nd in the world, respectively, according to QS World University Rankings.
Other top universities in California include:
University of California, San Diego
University of California, Davis
University of Southern California
University of California, Santa Barbara
University of California, Irvine
University of California, Santa Cruz
University of California, Riverside
San Diego State University
University of San Diego
University of San Francisco
University of the Pacific
Studying in California can be a difficult task. But is also hard to enter one. Without the proper help, there is a possibility that you might get rejected. As such, It is important that you get all the help you can get to make your admission easy. At AdmissionSight, you will get 10 years of experience from the guidance of experts through college admissions. Set up an appointment today and see how we can help you.