The Best Colleges for Business
What are the best colleges for business majors? The economy is the engine that drives the globe. If you want to be successful in life in a world where everyone wants to be an entrepreneur, you need to gain the knowledge you need to do well in today's competitive job market. However, if you do not attend a reputable educational institution in which your teachers have a genuine interest in educating you, this will be somewhat challenging for you to accomplish.
Having said that, not all the best colleges for business in the country are the same; therefore, if you want to be a successful businessman or businesswoman, you should probably give some careful consideration to the institution from which you will obtain your higher education.
There are around 375,000 students who graduate with a bachelor's degree in the subject of business each year, making it the most popular undergraduate major in the United States. For a number of years now, a business degree has been able to maintain its appeal by offering graduates a variety of employment options as well as earnings that are higher than average.
In point of fact, according to a recently published study by the Center on Education and the Workforce at Georgetown University, the exact payoff can vary from program to program; however, the majority of business programs result in graduates having median earnings that are approximately ten times greater than what they owe in payments toward their student loans. To put it another way, getting a degree in business is a relatively safe choice in terms of return on investment.
In addition, students who earn a degree in business, which typically includes concentrations in areas such as accounting, entrepreneurship, finance, marketing, and management, are in a position to work in virtually any sector that piques their interest.
The best colleges for business are going to have their own special allure. Some programs could really be a component of a business school, an institution whose entire campus is dedicated to the study of business. Others might be a department within a large institution, the identity of which will be revealed to us in a short while. Here are the following best colleges for business.
University of Pennsylvania (Wharton)
The Wharton wing of the University of Pennsylvania houses a number of departments and programs that you might find interesting, such as accounting, e-commerce, and entrepreneurial studies. Additionally, the Wharton wing offers a variety of courses that might pique your interest. In addition, depending on how much time you have available, you have the option of taking either full-time or part-time classes.
Stanford University
Stanford has always been quite well-known, and for good reason. Their graduate school of business is likewise quite effective, concentrating on a wide range of specialized departments that will propel you to the absolute top of the corporate ladder. It is important to keep in mind, however, that although the students here are required to pay full-time tuition, this does not prevent them from finding employment after they graduate.
Harvard University
There is no other university that has a more recognizable name than Harvard University. The name just sounds good. It is true that its programs cover a wide range of topics, but at the same time, they give you the opportunity to acquire a solid grounding in the fundamentals of business.
In addition, because this institution places a greater emphasis on practical application and case study methodologies as opposed to academic theory, about eighty percent of its graduates are already employed when they leave school. There is a possibility that it will require a lot of studying, but once you have completed it, you will almost certainly be able to find an excellent career.
Massachusetts Institute of Technology (Sloan)
Although it's possible that this program will begin as a component of a technical institute, there's no reason why a person can't also be an expert in business in addition to technology. This educational institution offers students the opportunity to concentrate their studies in a number of areas, including business, economics, and entrepreneurship, amongst others.
MIT is typically a well-liked option among individuals who are not inhabitants of the United States because it offers a diverse selection of programs that are offered on a global scale. The facilities on campus also provide everything you may possibly require, including business groups, libraries, and anything else that could make your time spent studying more productive.
University of Chicago (Booth)
When it comes to the best colleges for business, the University of Chicago is likewise considered to be among the best, and its business school enjoys a stellar reputation on a global scale. At the Booth School of Business, you'll find departments that cover topics such as accounting, economics, finance, and entrepreneurship, in addition to everything else that you could require to get started in the business world.
You have the option of going to school either part-time or full-time, with the cost varying according to whether you pay by the year or by the credit. If you are only interested in taking a few classes after you finish your current program, this school should be the perfect fit for you.
Columbia University
Columbia University is not only one of the oldest universities in the globe but also the most prestigious member of the Ivy League due to its location in New York City and its founding year of 1916. Columbia University, which is located directly below Harvard University and is tied for first place with Yale University, is home to some of the top business schools that you may attend, regardless of the specific field that most piques your interest.
Northwestern University (Kellogg)
The Kellogg branch offers a wide variety of degree programs at the bachelor's, master's, and doctoral levels. Some of these may be of interest to you. The leadership of the team and effective collaboration are the main focuses here. The completion of many tasks in collaboration with others serves as an excellent foundation for later success in the professional arena.
University of California – Berkeley (Haas)
A university that is renowned for both its age and its architectural splendor is the Berkeley Haas School of Business. It was one of the earliest business schools that were part of a public university and it was established in the year 1898. It marked the beginning of many people's journeys as business owners after they had received their degrees.
Yale University
Yale has never failed to impress anyone, and given that it is an Ivy League institution as well, this college is an excellent choice for you if you want to earn a degree in business. You have the option of enrolling in any classes and researching any topic, from behavioral economics to leadership, all of which are teachable locally or through student exchange programs. You can go for any course and research field.
Duke University (Fuqua)
If you are interested in advancing your career in the field of business, you might want to consider attending the Fuqua Business School at Duke University. If you were not born in the United States, Duke University is an excellent choice for earning a degree because the university places high importance on cultural diversity and welcomes students from a wide range of backgrounds.
Which Ivy League is known for Business?
Which Ivy League is known for business? The "Ivy League" was birthed to the group of the eight oldest schools in the US for sports, specifically the inauguration of the NCAA Division I Conference in 1954. Eventually, the schools in the Ivy League came to be synonymous with intellectual achievement and social distinction; this association persists to this day.
The following schools are members of the Ivy League which has among the best colleges for business:
Brown University- School of Professional Studies
Columbia University- Columbia Business School
Cornell University- Samuel Curtis Johnson Graduate School of Management
Dartmouth College- Tuck School of Business
Harvard University- Harvard Business School
Princeton University- Bendheim Center for Finance
University of Pennsylvania- The Wharton School of Business
Yale University- Yale School of Management
If you want to get a head start on your career and have incredible options open to you, studying finance at an Ivy League institution is a great choice. However, admittance to these colleges is extremely difficult to get, with acceptance rates ranging from 4.9% to 10% annually, with Harvard University being the institution with the lowest acceptance rate. The Ivy League schools have broken their own record for the lowest acceptance rates in a significant amount of time in the year 2021, with Harvard and Columbia reporting the lowest rates at 3.4% and 3.7%, respectively, for their respective institutions.
The world of finance is one that is both tough and lucrative. People who study finance at the undergraduate level have the opportunity to pursue careers in a variety of professional disciplines, including banking, accountancy, real estate, and others.
Some individuals further continue their education by enrolling in doctoral or legal studies programs. However, each of the Ivy League schools of finance has its own unique strengths, and the combined resources of these schools place them among the very best in the country when it comes to financial education.
Wharton University in Pennsylvania is regarded as having the greatest business program of any institution in the Ivy League by U.S. News. Harvard University is widely regarded as the Ivy with the strongest economics program. In terms of economics, Princeton and Yale are two of the other finest Ivies.
Nevertheless, a major in business will not, on its own, bring you more money than the philosophy major who studies across the dormitory hall from you. Going to an Ivy League university, on the other hand, does not guarantee that you will earn more money in the future than if you had attended a liberal arts institution or a state university.
Consider what keeps you interested, what interests you, and where your abilities are the strongest when you make your decision on what to major in at college. Keep in mind, as well, that in today's economy, you will be "in business" regardless of the career path you choose to pursue. You should certainly start familiarizing yourself with some of the more fundamental aspects of the business at some time. Perhaps you'll pick them up when you're in college. You might even learn them in the universities that make up the Ivy League. Or somewhere else.
Why Should I go to Business School?
Why should I go to business school? Globalization has emerged as the new norm in the economic sector, which has seen profound shifts in recent decades. With the evergrowing use of apps that put hundreds of languages at your fingertips, and a new form of currency called cryptocurrency that is giving traditional money a run for its money.
Here are six essential reasons why you should study business, and how doing so can open up a world of possibilities for you, regardless of whether you are hoping to enter the fashion industry, the financial industry, or something in between.
Develop crucial communication skills
Having strong communication skills is necessary in order to successfully complete tasks such as writing a persuasive report, delivering a convincing presentation, or even composing an effective email. During your time spent studying business, you will participate in a wide variety of difficult initiatives alongside other students from all around the world.
Your perspectives and experiences will be unique and may even be in direct opposition to one another. In order to earn the grade that you want, you will need to be able to analyze instances, reply respectfully to differing perspectives, and become an expert at conveying your argument.
Marketing 101: Know your audience
A job applicant has to market their skill set in order to get hired, same as teachers have to share ideas with pupils in order to inspire them, just like politicians have to run campaigns in order to garner support.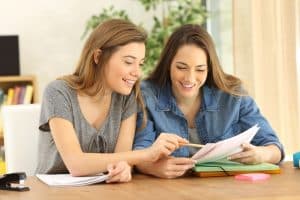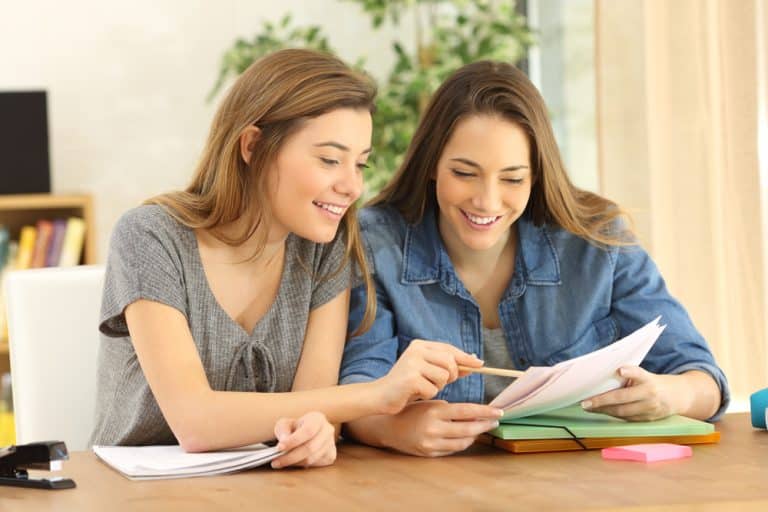 It is not a simple effort to make your idea (or application) stand out from the crowd; nevertheless, attending classes in marketing may educate you on how to understand your target and how you can creatively appeal to them. You will find that this is especially helpful when you are attempting to win over the support of your peers, colleagues, or investors.
Accounting and budgeting: Don't fall short
The inability to properly manage finances is the cause of the failure of many otherwise successful businesses. Do not let your understanding of financial fundamentals deter you from beginning your own business. If you study business, you will become familiar with the fundamentals of accounting, which will provide you with the self-assurance and tools you need to propel the performance of your organization forward.
Unlock the entrepreneur inside you: Leave your mark on the world
Students are going to business schools in increasing numbers in order to learn how to start the companies of their dreams. Being your own boss comes with a number of benefits, but becoming a successful entrepreneur requires you to be inventive, and creative, and to have a solid plan for carrying out your ideas.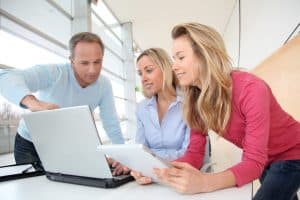 Attending the correct school for business will help you develop your entrepreneurial skills and provide you with the opportunity to put your ideas to the test. Who knows, maybe you'll end up meeting your future spouse or partner in business there.
Investment & finance: Learn what makes the world go round
Consider applying for a financial loan if you need assistance paying for a significant purchase such as a home, vehicle, or education at an accredited business school. How do you determine whether it is appropriate to take out a loan? Or, in a similar vein, you might decide that you want to invest some of your money in stocks, bonds, or real estate at some point in your life.
Where should you put your money, and what criteria should you take into account? If you pursue a degree in business, you will acquire a solid understanding of fundamental economic principles, the ways in which markets are influenced by global events, and the methods by which one can evaluate the financial health of a company. All of this together can help you make more informed judgments about investments and, ultimately, how to get a greater return on your investment.
Project management: A skill for every sector
Do you have the responsibility of managing complex projects or the logistics of operational processes? Your ability to manage projects effectively can be improved by earning a degree in business, regardless of whether you work in the entertainment industry, the armed forces, or the not-for-profit sector.
You'll develop problem-solving and resource-allocation skills by applying an analytical and efficient approach while working on real-world business situations. This will provide you the opportunity to apply what you've learned. You will also make use of tools for project management in order to map out duties and make certain that deadlines are met.
Why should one major in business? to have a connection that is relevant. to be a part of the generation that is shaping the world. First and foremost, to position oneself well for any and all possible futures.
Want to learn more about getting into the best colleges for business in the country? You've come to the right place. At AdmissionSight, we have over 10 years of experience guiding students through the competitive admissions process.
AdmissionSight can help you put your best foot forward when applying to college this fall. Contact us today for more information on our services.