Discovering the Best Colleges for Construction Management
Choosing the right college for construction management could be the defining factor in your career trajectory. This guide will explore the nuances of the construction management profession, provide tips for choosing the right college, and discuss some of the top colleges renowned for their construction management programs.
Understanding Construction Management as a Career
Before diving into the depths of choosing the right college for construction management, it's imperative first to understand the intricacies of the profession.
Construction management is a dynamic and multifaceted field that requires a unique blend of technical expertise, leadership skills, and effective communication. It involves overseeing and coordinating all aspects of construction projects, ensuring that they are completed on time, within budget, and to the highest standards of quality and safety.
The role of a construction manager is pivotal in the success of any construction project. They serve as the linchpin between various stakeholders, including architects, sub-contractors, workers, clients, and sometimes, legal authorities. Their responsibilities encompass a wide range of tasks, from initial planning and cost estimation to on-site supervision and problem-solving.
The Role of a Construction Manager
In the simplest terms, a construction manager is responsible for the planning, coordination, and supervision of construction projects from start to end. They ensure that all project objectives are met, notably quality, safety, and timeliness.
Construction managers wear many hats throughout the project lifecycle. They are involved in the pre-construction phase, where they collaborate with architects and engineers to develop detailed plans and specifications. They also play a crucial role in the procurement process, ensuring that the necessary materials, equipment, and labor are available when needed.
Once construction begins, construction managers oversee the day-to-day operations on the site. They monitor progress, manage schedules, and address any issues that may arise, such as design changes, weather delays, or unforeseen complications. Their ability to adapt to changing circumstances and make informed decisions is vital in keeping the project on track.
Key Skills for Success in Construction Management
Construction managers must showcase a mix of technical knowledge and soft skills. They need a deep understanding of construction methodologies, materials, and regulations.
Technical expertise is essential for construction managers to effectively plan and execute projects. They must be knowledgeable about building codes, zoning regulations, and industry best practices. Additionally, they need to stay updated on the latest advancements in construction technology and techniques to ensure optimal project outcomes.
However, technical skills alone are not enough to excel in construction management. Being adept at problem-solving, decision-making, and leadership are equally crucial, as construction managers frequently have to lead teams and make crucial project decisions. They must be able to think critically, analyze complex situations, and find innovative solutions to challenges that may arise during construction.
Furthermore, excellent communication skills play a vital role in successfully coordinating with different stakeholders. Construction managers must be able to effectively communicate their vision, expectations, and requirements to architects, engineers, and contractors. They must also be skilled negotiators, capable of resolving conflicts and managing relationships with clients, subcontractors, and suppliers.
In conclusion, construction management is a rewarding and challenging career path that requires a diverse skill set. By understanding the role of a construction manager and the key skills necessary for success, individuals can make informed decisions about pursuing this profession and choosing the right educational path to embark on.
Factors to Consider When Choosing a Construction Management College
Now that you understand what a construction management career entails, the next step is to select the right college that will equip you with the necessary knowledge and skills. Here's what to consider:
Accreditation and Reputation
Start with confirming that the college you're considering is accredited by a respected authority. Accreditation ensures that the institution meets or exceeds minimum standards of quality. Pay attention to the college's reputation as well. Colleges with a history of producing successful construction managers should be high on your list.
When researching a college's reputation, consider factors such as alumni success stories, industry partnerships, and faculty expertise. A college with a strong reputation often indicates that employers value their graduates and trust the education they receive.
Additionally, accreditation is crucial as it ensures that the college's curriculum meets industry standards. Accredited programs are more likely to cover the necessary knowledge and skills required for a successful career in construction management.
Curriculum and Specializations
Review the curriculum of the construction management course offered. It should cover essential topics such as project management, international building codes, cost estimation, and contract administration. A well-rounded curriculum will provide you with a solid foundation in all aspects of construction management.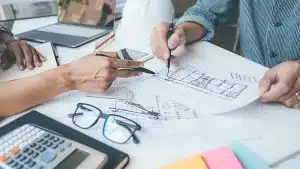 Furthermore, consider whether the college offers specializations within the construction management program. Specializations can allow you to focus on specific areas of interest, such as sustainable construction or real estate. These specialized courses can give you a competitive edge in the job market and open up unique career opportunities.
Additionally, look for colleges that incorporate hands-on learning experiences into their curriculum. Practical projects, site visits, and simulations can provide you with valuable real-world experience and enhance your understanding of construction management principles.
Internship and Job Placement Opportunities
Practical experience is integral to learning construction management. Colleges that offer internship opportunities or have robust job placement services can give you a substantial advantage in the job market post-graduation.
Internships provide you with the opportunity to apply the knowledge and skills you've learned in a real-world setting. They allow you to gain practical experience, develop industry connections, and enhance your resume. Look for colleges that have established relationships with construction companies, as they are more likely to offer internship opportunities.
Furthermore, job placement services can greatly assist you in finding employment after graduation. These services may include resume-building workshops, interview preparation, and networking events. Research the college's track record in job placement and alumni success to gauge the effectiveness of their career services.
Remember, choosing the right construction management college is a crucial decision that will impact your education and future career. Take the time to thoroughly research and consider these factors to ensure you make an informed choice that aligns with your goals and aspirations.
Exploring Top Colleges for Construction Management
With a clear understanding of what to look for, let's delve into some of the top colleges known for their construction management programs.
Overview of Top-Ranked Construction Management Colleges
Universities such as Clemson University, Purdue University, and the University of Florida consistently rank among the top for their construction management programs. They are recognized for their comprehensive curriculum, expert faculty, and strong industry connections.
Let's take a closer look at each of these colleges and what sets them apart in the field of construction management.
Clemson University
Clemson University's construction management program is highly regarded for its emphasis on sustainability and green construction practices. Students at Clemson learn not only the fundamental principles of construction management but also gain a deep understanding of how to incorporate environmentally friendly practices into their projects.
The program offers specialized courses in sustainable construction materials, energy-efficient design, and green building techniques. Clemson's commitment to sustainability sets its graduates apart in the industry, as they are equipped with the knowledge and skills to address the growing demand for environmentally conscious construction.
Purdue University
Purdue University's construction management program stands out for its strong focus on hands-on learning and practical experience. Students at Purdue have the opportunity to engage in real-world construction projects, working alongside industry professionals and gaining valuable practical skills.
The program also emphasizes the use of cutting-edge technology in construction management, preparing students to effectively utilize tools such as Building Information Modeling (BIM) and project management software. Purdue's emphasis on experiential learning ensures that graduates are well-prepared to tackle the challenges of the construction industry and excel in their careers.
University of Florida
The University of Florida's construction management program is renowned for its research-driven approach and commitment to innovation. Students at the University of Florida have access to state-of-the-art research facilities and are encouraged to explore new methodologies and technologies in construction management.
The program focuses on developing critical thinking and problem-solving skills, preparing students to tackle complex construction projects and find innovative solutions. The University of Florida's strong ties with industry partners also provide students with valuable networking opportunities, ensuring a seamless transition from academia to the professional world.
By choosing any of these top-ranked colleges for construction management, students can expect to receive a well-rounded education that combines theoretical knowledge with practical skills, preparing them for successful careers in the construction industry.
Everglades University (Boca Raton, FL)
Everglades University's Bachelor of Science program in Construction Management is meticulously designed to prepare students for entry-level careers in the field. The curriculum covers vital subjects such as OSHA requirements, an introduction to sustainability, and construction estimates. Additionally, students have the opportunity to select a 21-credit minor that complements their educational journey.
Graduates of this program have achieved employment with renowned companies like Adecco, Lufthansa Cargo, and Lockheed Martin. Recognized as one of the premier institutions for construction management education, Everglades University prioritizes the academic and professional success of its students. To support this mission, each student is assigned a dedicated academic advisor and a comprehensive orientation program is provided to all incoming students. Furthermore, students benefit from access to software resources through College Central.
Prospective first-year students are required to submit their high school transcripts or GED scores. Those who do not provide SAT or ACT scores must complete a placement test. Everglades University offers a range of institutional scholarships that incoming students can apply for, enhancing accessibility to quality education.
Indiana State University (Terre Haute, IN)
Indiana State University offers an online bachelor's degree program in construction management that equips students for roles as construction superintendents and safety managers. The program's comprehensive curriculum delves into essential subjects such as architectural graphics, environmental control systems, and ethical considerations within the construction industry. What sets Indiana State University apart as one of the leading colleges for construction management is its unique approach, where students gain practical experience by simulating running a construction company and competing for contracts as part of their coursework. Graduates of ISU's undergraduate program enjoy an impressive 95% job placement rate.
Moreover, students at Indiana State University benefit from access to Handshake, a digital platform that provides a wealth of opportunities, including internships, job listings, and guidance for those considering further education. The university's career center is a valuable resource in this regard.
Applicants to Indiana State University are required to possess a high school diploma, submit standardized test scores, and maintain a minimum GPA. Additionally, first-year and transfer students are automatically considered for merit-based scholarships, enhancing the accessibility of quality education.
National University (La Jolla, CA)
Prospective managers seeking an accelerated learning experience can enroll in National University's bachelor's program in construction management. This program's courses are condensed into four-week sessions and cover critical topics like surveying, field inspection and safety, and the legal aspects of engineering. The culmination of the degree involves a three-part capstone experience where students put their acquired knowledge and skills into practice.
National University's career counselors collaborate with students to help them craft compelling resumes, refine their interview skills, and become more adept at salary negotiations. Furthermore, the university offers weekly webinars designed to support students enrolled in online courses.
First-year students who have not taken the ACT or SAT are required to complete the ACCUPLACER test. In addition to offering transfer credits, National University allows students who pass a challenging exam to waive specific required courses. The university is also committed to providing financial assistance through scholarships for military personnel and active-duty service members, further solidifying its reputation as one of the top colleges for construction management.
Colorado State University-Pueblo (Pueblo, CO)
Colorado State University-Pueblo offers a highly flexible online bachelor's degree program in construction management, with courses spanning eight-week durations. The curriculum encompasses essential topics such as surveying, statics, structures, concrete, and steel structures. What sets this institution apart as one of the top choices for construction management education is its commitment to accommodating the needs of full-time students and providing a diverse selection of online classes each semester. As the capstone project for the program, learners undertake the development of a comprehensive business plan for a construction management company.
CSU-Pueblo's career center plays a pivotal role in supporting students' career aspirations. It offers one-on-one coaching appointments, resume reviews, and guidance on effective job search strategies. Thanks to the assistance provided by these services, nearly 90 percent of undergraduates successfully secure full-time or part-time employment within six months of completing their degrees.
Prospective students can expect prompt responses from the admissions office, typically within two weeks of submitting their application materials. Those considering transferring to the institution can use the degree audit reporting system to assess which credits are transferable. Additionally, students enrolled in remote learning programs may have opportunities for financial aid based on their merit or financial need.
Financing Your Construction Management Education
Tuition and other associated costs are an essential consideration when pursuing higher education. Here are some ways that can help you finance your construction management degree.
One of the most common ways to finance your construction management education is through scholarships and grants. Several organizations offer financial assistance specifically for students pursuing construction management. For instance, the Construction Management Association of America provides scholarships to undergraduate and graduate students studying construction management. These scholarships can help alleviate the financial burden and make your education more affordable.
Another option to consider is student loans. While taking out loans should be done with caution, they can be a valuable resource for bridging the financial gap. However, it is crucial to fully understand the terms and conditions of the loan before signing up. Make sure to research different loan options and compare interest rates to find the best fit for your financial situation.
In addition to scholarships and loans, many colleges and universities offer work-study options for students. Work-study programs allow you to work on campus part-time while pursuing your degree. Not only does this provide you with a source of income to help cover your educational expenses, but it also gives you the opportunity to gain relevant experience in the construction management field. This experience can be invaluable when it comes to finding employment after graduation.
Furthermore, it is worth exploring other financial aid opportunities that may be available to you. Some institutions offer grants or tuition waivers based on financial need or academic merit. Researching and applying for these additional sources of funding can further reduce the financial burden of your construction management education.
Remember, financing your education is an important aspect of your academic journey. Take the time to explore all available options and make informed decisions about how to fund your construction management degree. By doing so, you can ensure that you have the necessary financial resources to pursue your educational goals without unnecessary stress or financial strain.
Preparing for a Career in Construction Management
Choosing a career in construction management can lead to a rewarding and fulfilling professional life. With the construction industry experiencing steady growth, there is a high demand for skilled and knowledgeable construction managers. However, simply obtaining a degree in construction management is not enough to guarantee success in this field. To truly excel and stand out from the competition, there are several additional factors to consider.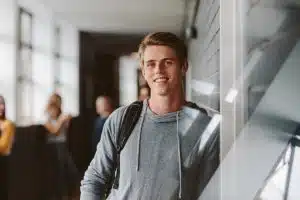 Essential Courses and Training
While a degree in construction management is essential, it is important to go beyond the core curriculum and seek out additional courses and training opportunities. These can help you develop specialized skills and knowledge that will set you apart from other candidates in the job market. Consider pursuing certifications such as OSHA safety training or project management certification, as these can make a big difference in your career trajectory.
Furthermore, staying up-to-date with the latest industry trends and advancements is crucial in construction management. Look for continuing education programs or workshops that offer insights into emerging technologies, sustainable construction practices, and innovative project management techniques. By continuously expanding your knowledge and skill set, you will position yourself as a valuable asset to any construction company.
Gaining Practical Experience
While theoretical knowledge is important, practical experience is equally vital in construction management. Classroom learning can only take you so far, and it is through hands-on experience that you truly solidify your understanding of the industry. Seek out internships and co-op positions with reputable construction companies to gain real-world exposure and apply what you have learned in the classroom to actual construction projects.
During your internships, make an effort to work on a variety of projects, ranging from residential to commercial, to gain a well-rounded understanding of different construction sectors. This will not only enhance your resume but also give you a broader perspective on the industry as a whole. Additionally, take advantage of any opportunities to work alongside experienced professionals who can mentor and guide you in your career development.
Networking and Professional Associations
Building a strong professional network is essential in any industry, and construction management is no exception. Joining professional organizations and associations can provide invaluable networking opportunities, allowing you to connect with industry leaders, experienced professionals, and potential employers.
Consider becoming a member of organizations such as the Construction Management Association of America (CMAA) or the Associated General Contractors of America (AGC). These associations offer a wealth of resources, including access to industry news, trends, and best practices. Attending conferences, seminars, and networking events hosted by these organizations can also help you establish meaningful connections and stay updated on the latest developments in the field.
Furthermore, consider reaching out to alumni from your college or university who are currently working in the construction industry. They can provide valuable insights, advice, and potential job opportunities. Building and nurturing these professional relationships can greatly enhance your career prospects.
Conclusion
In conclusion, while obtaining a degree in construction management is a crucial step toward a successful career in this field, it is equally important to go beyond the classroom and invest in additional courses, practical experience, and networking opportunities. By continuously expanding your knowledge, honing your skills, and building a strong professional network, you will position yourself for long-term success in construction management.
Choosing the right college for construction management is a personal journey that depends on various factors. This guide serves as a starting point to help you make an informed decision on one of the most significant investments of your life – your education. Good luck!
Having all the necessary information is important before choosing any course of action. AdmissionSight is always here to assist you with any questions or concerns. We have more than ten years of expertise assisting students in successfully navigating the challenging admissions process.
Consult with AdmissionSight and find out what we can do to help you get into the school of your choice by ensuring that you are sufficiently aware and well-prepared for the application process.