The Best Colleges For Entrepreneurship
Entrepreneurs are people who seize opportunities in business that come with a high degree of risk and a potentially high reward. Students who enroll in the best colleges for entrepreneurship can develop a passion for discovering, funding, and promoting innovative ideas with the programs' assistance. In many cases, the most successful CEOs, general managers, and executive directors are business professionals with an entrepreneurial spirit.
A bachelor's degree from a reputable online institution is an excellent foundation for aspiring business owners to launch their careers. People interested in getting degrees in business often focus their studies on entrepreneurship. Students can graduate from high school more quickly by enrolling in accelerated online programs or saving money by attending in-state schools with lower tuition rates.
What is an entrepreneurship course?
What exactly is an entrepreneurship course? A business-related area in which leaders of organizations are not afraid to take risks and tackle innovative solutions to boost their business performance and ensure the highest income is one definition of entrepreneurship. The study of entrepreneurship focuses on the exploitation of business opportunities, the development, and control of business plans, the establishment of startup businesses, management, the development of teams, market strategies, management of human resources, innovation, intellectual property, economy, leadership, networking, market research, and other such topics.
Students who take a course in entrepreneurship will develop their communication skills to become effective negotiators and learn fundamental management and leadership skills during their time in the class. Students who take Entrepreneur receive training that teaches them to apply their imagination and ability to think strategically to develop viable business plans.
Education in entrepreneurship typically includes both classroom instruction and hands-on training. In this advanced and fast-paced industry, a solid foundational understanding of today's business climate and the skills to manage people effectively and make sales are essential. If you have a brilliant business idea and have always fantasized about starting your own company from the ground up, then perhaps you should consider becoming an entrepreneur.
Career opportunities in entrepreneurship that are open to graduates from the best colleges for entrepreneurship include, but are not limited to, the following: business manager/administrator or take the management for different departments in various companies or organizations, business or financial consultant, research developer, management analyst, franchise owner, project manager, and other related positions.
Why study entrepreneurship?
What are the advantages of taking courses in entrepreneurship? The ever-evolving landscape of modern business is seeing an uptick in interest in entrepreneurship and innovation. To succeed in today's competitive market, you should familiarize yourself with the fundamentals of entrepreneurship and innovation. Whether you are an aspiring entrepreneur or a professional working in a corporate setting, this is true. Here are six compelling arguments to support your decision to major in entrepreneurial studies and innovation.
The following are some of the many reasons why you should consider studying entrepreneurship:
-Being an entrepreneur requires you to keep educating yourself. -You will need to acquire business skills for every facet of your venture. -You will need to be able to apply your knowledge to a variety of roles in business. -You will need to be able to recognize opportunities in business. -You will need to make creative use of your knowledge.
What are the best entrepreneurship schools?
Stanford University
Stanford University is consistently ranked as one of the top entrepreneurship schools in the country, making it one of the best entrepreneurship schools in the world. The university of Stanford takes great pride in its full-star roster of alumni, creative course offerings, well-known certificate program in Innovation and Entrepreneurship, infectious energy and vibe, and the ideal opportunity for business students to affect positive change in the world.
You can find the prestigious Stanford University in the middle of Silicon Valley. Students at this prestigious school for entrepreneurship have the opportunity to select their undergraduate major from among a variety of programs and also take classes in the liberal arts. This allows them to pursue interests outside of business and earn their degree in entrepreneurship.
University of California, Berkeley
The University of California, Berkeley, should be considered when listing the best colleges for entrepreneurship in California. The Haas School of Business is in charge of overseeing the curriculum for the undergraduate business program here. This integrates specialized business classes into the general liberal arts curriculum at Berkeley.
Prospective business owners are allowed to use the Lester Center for Entrepreneurship's cutting-edge educational programs, research facilities, and educational standards, all of which have earned a stellar reputation among members of the international business community. Because of offerings such as the Lean LaunchPad class taught by Stebe Blank, the National Science Foundation's Innovation Corps, and numerous other business courses that students can take advantage of, Berkeley is consistently ranked as one of the top colleges for entrepreneurship.
Massachusetts Institute of Technology
The Massachusetts Institute of Technology (MIT) is regarded as one of the most comprehensive educational environments for aspiring business owners. This school is home to the Martin Trust Center for MIT Entrepreneurship.
As part of its offerings, MIT allows students to select from among a distinguished faculty that features professionals, educators, and practitioners, all of whom have extensive experience working in a variety of fields. The Massachusetts Institute of Technology (MIT) is one of those business schools where you can find just about any course imaginable; the possibilities are limitless.
One of the best 25 entrepreneurship programs available to undergraduate students worldwide is found at the Sloan School of Management, which offers a Bachelor of Science in Management Science degree.
University of California, Los Angeles
It is said that the Bachelor of Arts in Business Economics program at UCLA is unique and is in the discussion on what the best entrepreneurship schools are. Because of the analytical nature of this program, prospective students will need to enroll in some John E. Anderson Graduate School of Management classes to succeed in this endeavor.
The Harold and Pauline Price Center for Entrepreneurial Studies is housed within this college of entrepreneurship, making it possible for undergraduate students to engage in conversation and discussion with some of the most successful and well-known businesspeople in Los Angeles.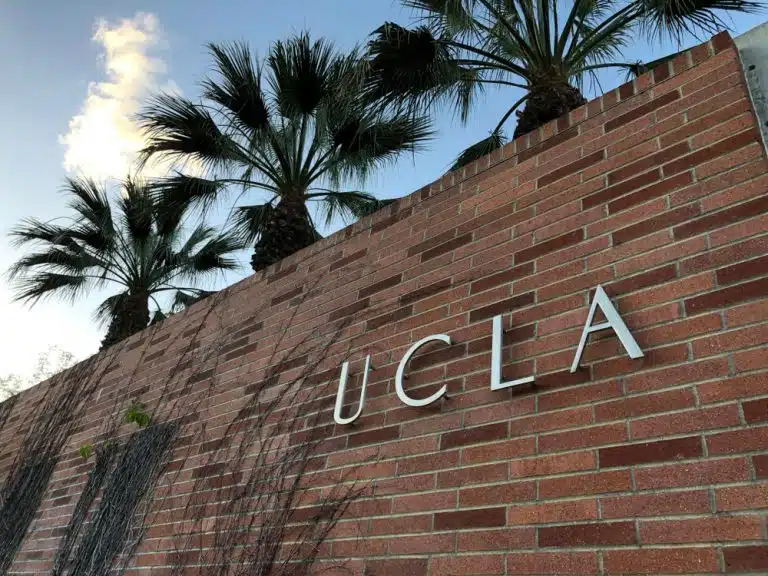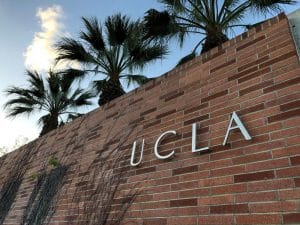 Because there are so many resources available to students, UCLA is consistently ranked as one of the best schools in the nation for entrepreneurship. There is a boot camp, a certificate program, and many other innovative ways for students to get in touch and communicate with renowned businesses like Johnson & Johnson. One of these innovative ways is the Johnson & Johnson Student Immersion Program.
University of Southern California
The Marshall School of Business and the Leventhal School of Accounting at the University of Southern California are part of what the University of Southern California's undergraduate and graduate program offers. It is in these schools at USC that the Lloyd Greif Center of Entrepreneurial Studies is housed.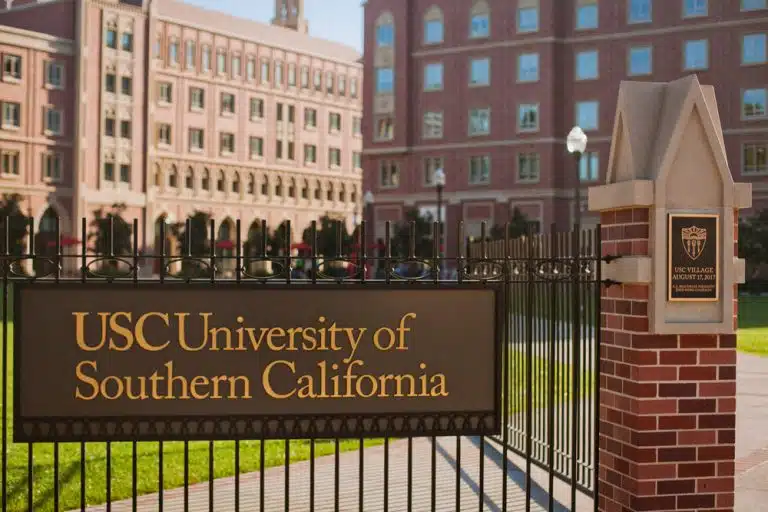 What makes this one of the best colleges for entrepreneurship is that even if candidates decide to enroll in a conventional graduate program, they will still have access to the center's programs. This also includes Southern California's illustrious network of prosperous businesspeople to broaden their social innovation scope.
Students majoring in business who aspire to become prosperous business owners in the future are the target audience for the center's educational programming, which includes the development of challenging and inventive competitions and the sponsorship of research.
Harvard University
It is impossible to talk about the best entrepreneurship colleges without mentioning Harvard Business School. Case studies, in which students can learn about various business procedures, have been integrated into the curriculum. Here is where you'll find the Rock Center for Entrepreneurship, which hosts various business competitions and offers aspiring business owners various fellowships and training opportunities.
Despite this, Harvard University is well-known for several other things as well! The Technology and Entrepreneurship Center and the Innovation and Entrepreneurship startup are located in the Engineering and Applied Sciences School. Business students can benefit from this information's combined expertise to the fullest extent possible. As a result, the fact that Harvard played a significant part in developing well-known platforms like Facebook and Microsoft should not surprise anyone.
New York University
This institution is consistently ranked among the best colleges for entrepreneurship. The campus of New York University is located in the middle of New York City, widely regarded as one of the greatest cities in the United States. Students interested in business would be very fortunate to attend this institution, as it is widely regarded as having one of the world's top programs for aspiring business owners. Students at NYU can take advantage of the institution's renowned depth of experience and expertise.
In addition to its fantastic location, New York University falls in our rankings of the best schools for entrepreneurship because it is home to an enormous number of entrepreneurial centers, teams, institutes, and resources for business students. The Leslie eLab, the Berkeley Center for Entrepreneurship, and the Entrepreneurial Institute are examples of the exceptional programs that fall under this category. Students can specialize in any area of entrepreneurship that is relevant to their goals as a result of the vast number of specialized courses that are offered.
University of Michigan
The Center for Entrepreneurship at the University of Michigan is a school that encourages entrepreneurship, and it offers business majors the opportunity to take part in a nine-credit program titled "Program in Entrepreneurship."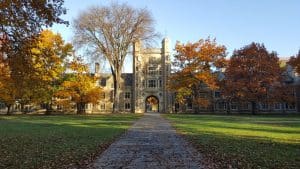 In addition to the well-known program, the center provides students with a wealth of resources, including a multitude of grants, prizes, and competitions, in addition to training and mentoring programs to ensure that students are adequately prepared for the field of social entrepreneurship when they graduate and enter the real world.
Columbia University
Columbia University, situated in the heart of New York City, is home to not only one of the most successful undergraduate entrepreneurship programs in the country but also a robust entrepreneurial network that helps bolster the institution's core. Students can find the Eugene Lang Entrepreneurship Center within the Business School. What makes this one of the best colleges for entrepreneurship is that this center is the brains behind the entrepreneurial networks that connect each student with the entrepreneurship companies of their choice located worldwide.
In addition to taking part in other aspects of Columbia University's liberal arts curriculum, undergraduate students who are enrolled at Columbia University can participate in business and entrepreneurship programs explicitly designed for aspiring business owners.
Cornell University
Due to the quality of its business programs, Cornell University is consistently ranked as one of the top colleges for aspiring business owners. This is because it has an Entrepreneurship program that spans the entirety of the Cornell campaign and its very own Entrepreneur Network. The Johnson Graduate School of Management also has something called the Entrepreneurship and Innovation Institute.
Because it has such a large number of specialized resources, we are confident that Cornell is one of the best colleges for entrepreneurship. After all, this location presents a potential business owner with an abundance of chances for expansion.
Suppose you are entering the university as an undergraduate student. In that case, you will likely begin your entrepreneurship program in the Dyson School of Applied Economics and Management and gradually move up through the levels.
Now you have a vision of where to go for your journey to entrepreneurship, you should also now prepare for your college admission. You can get help with AdmissionSight with the help of our world-class guidance. You can enter the best university that suits you best with the guidance of AdmissionSight. You can talk to our experts today to get started.