What Are The Best Colleges For Nursing In The US?
What is a nursing degree?
What exactly is a degree in nursing? A nursing degree is an academic program that prepares individuals to become registered nurses (RNs) or advance their nursing careers. Nursing degrees can be obtained at the best colleges for nursing at various levels, including associate, bachelor's, master's, and doctoral degree levels.
An associate degree in nursing (ADN) typically takes two to three years to complete and prepares graduates to become RNs. ADN programs typically include courses in nursing fundamentals, pharmacology, and clinical experience in a hospital or healthcare setting.
A bachelor's degree in nursing (BSN) typically takes four years to complete and prepares graduates to become RNs. BSN programs typically include nursing theory, research, community health, leadership, and management courses.
A master's degree in nursing (MSN) is a graduate-level program that prepares graduates to become advanced practice registered nurses (APRNs), such as nurse practitioners, nurse midwives, clinical nurse specialists, or nurse anesthetists. MSN programs typically require a BSN degree and can take two to three years to complete.
A doctoral degree in nursing, such as a Doctor of Nursing Practice (DNP) or a Ph.D. in nursing, is a terminal degree that prepares graduates for advanced nursing practice, leadership, research, or academia.
Nursing degrees prepare individuals to provide direct patient care, manage and coordinate healthcare services, educate patients and the public, conduct research, and advocate for improved healthcare policies and systems.
Jobs with a nursing degree
Laboratory technician
One of the jobs that you can get with a nursing degree is being a lab technician. They assist medical researchers by gathering samples, maintaining specimens, caring for laboratory equipment, and carrying out tests following the researchers' instructions. They use various laboratory apparatus and computer software to evaluate, analyze, and model samples.
Researchers in the medical field or practicing physicians can determine the overall health of tissue samples and make diagnoses based on the data they collect. Laboratory technicians who perform procedures to collect tissue samples from patients may find that having a nursing degree benefits them. A background in nursing can also benefit lab technicians because it can provide them with knowledge of the procedures used in medical research.
Nurse educator
The term "nurse educator" refers to instructors instructing nursing students. They offer guidance and support to nursing students to assist them in achieving their academic and professional goals. As teachers, they frequently find employment in educational establishments of a higher level, such as the best colleges for nursing.
Most nurse educators have worked in the field of nursing for a significant amount of time, and many hold advanced degrees in nursing. They instruct nursing students in appropriate clinical procedures by drawing on their vast professional experience and in-depth knowledge.
Public health nurse
A public health nurse is a registered nurse who works to improve community wellness by reducing preventable illnesses and injuries. Public health nurses typically work in research and consult with policymakers to recommend solutions that will improve the general population's health, as opposed to working directly with individual patients.
As an illustration, a public health nurse might collaborate with the educational system to revise the health education program provided to students. An additional illustration of this would be a public health nurse who collaborates with correctional institutions to develop more efficient healthcare systems for incarcerated individuals.
Medical writer
Medical writers are responsible for producing written materials for various publications. Manuals, textbooks, pamphlets, and articles aimed at providing the general public with information are all examples of the types of publications that fall under this category. Medical writers typically come from a healthcare industry background, enabling them to write content that is accurate and supported by scientific evidence for their respective audiences.
Writing about medical conditions and the healthcare industry is a field in which registered nurses can put their extensive knowledge to use. Some of the best colleges for nursing use their writings for teaching purposes. Experienced registered nurses interested in working in the medical field but prefer to avoid direct patient care may find this an attractive option for a new line of work.
Health services director
Administrators who work for medical facilities as health services directors are responsible for planning, directing, and coordinating the delivery of health care services. This is a high-ranking position, and attaining it may require significant training, experience, and education over many years. It is common practice for health services directors to monitor all aspects of a medical facility's operations.
They decide what services the facility can provide, ensure that it complies with all legal policies and guidelines, and make decisions regarding hiring new employees and supporting the professional development of existing employees. This position can be an excellent opportunity for registered nurses interested in advancing their careers and taking on leadership responsibilities within their facility.
Hospice nurse
Patients who have been given a terminal diagnosis and are receiving hospice care are the focus of the work of a hospice nurse. In this capacity, nurses make sure their patients are comfortable and offer emotional support to patients and the people closest to them. Hospice nurses dedicate their work to enhancing their patients' overall quality of life to the greatest extent possible. Those pursuing this line of work should possess strong interpersonal skills, compassion, and the capacity to deal with emotional challenges, allowing them to assist others during difficult times.
Home care nurse
Patients who receive care from a home care nurse receive it in the comfort of their own homes. Patients who are elderly, people who have disabilities that make it difficult for them to travel, and people who have recently been discharged from the hospital and need follow-up care are the types of patients that they might work with.
These nurses may have greater autonomy and self-direction than their counterparts who work in hospitals and other types of medical facilities because of the nature of their employment. Registered nurses from the best colleges for nursing can find employment in home health care after obtaining a four-year bachelor's degree in nursing or completing a program leading to certification as a licensed vocational nurse or a nurse assistant.
Nurse case manager
An advanced registered nurse who develops plans for the case management of patients or communities is known as a nurse case manager. For instance, in the context of a hospital, a nurse case manager may confer with newly admitted patients to evaluate their state of health and devise a strategy for continued medical monitoring and treatment.
They are responsible for the recording of patient information, the updating of medical records, and the identification of patient payment plans and insurance coverage. In the context of community health, professionals evaluate the medical care requirements of the area they serve and develop strategies to lower the incidence of disease among the population they are responsible for protecting.
Legal nurse consultant
Legal nurse consultants work at the intersection of health care and the law by providing consultation services to attorneys regarding medical conditions. These consultations are particularly useful in cases involving medical malpractice, forensic research, and disability compensation.
Those who study at the best colleges for nursing and decide to become legal nurse consultants examine legal cases, meet with clients, prepare case files, testify in court, and provide legal professionals with advice on medical concerns. To succeed in this position, registered nurses need to have a solid foundation in clinical knowledge and an in-depth understanding of medical laws.
Nurse midwife
A nurse midwife is an advanced practice nurse who focuses on the medical care of women's reproductive systems. They have earned more advanced degrees, qualifying them to work in this field of expertise.
In their work with future mothers, nurse midwives assess women's health throughout their pregnancies and offer emotional and professional support as needed. They continue to provide care for newborns by working with the mothers during and after delivery. Depending on the level of education and training that they have received, these nurses can perform medical examinations, make diagnoses, treat medical conditions, and even possibly write prescriptions.
Where are the best schools for nursing in the US?
University of Pennsylvania
The University of Pennsylvania is a non-public educational establishment established in 1740. This university is considered one of the best schools for nursing in the US. Benjamin Franklin is credited with initiating the establishment of the University of Pennsylvania.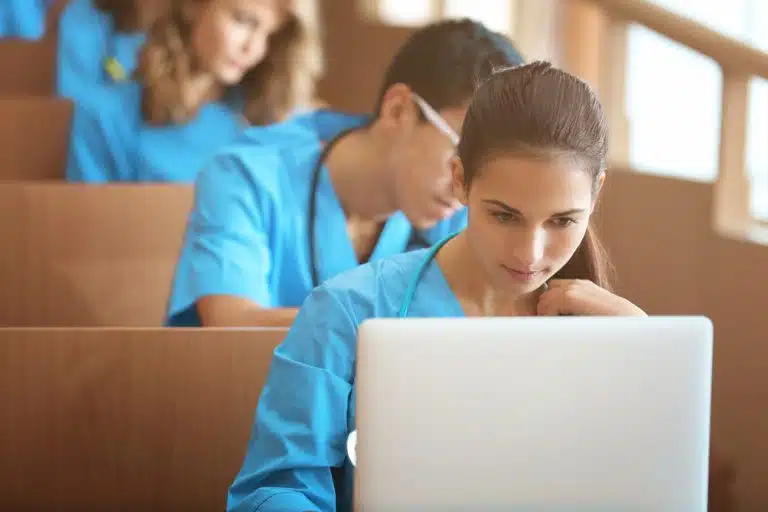 In addition, there are a variety of clubs and organizations available to students at this educational institution. These can range from student publications like the Penn Political Review to performance groups like the Latin and Ballroom Dance Club. Penn maintains a close relationship with the West Philadelphia neighborhood through its various community service and advocacy groups.
The Master of Science in Nursing program offered by Penn Nursing is consistently ranked as one of the best colleges for nursing in the country by US News & World Report. The same applies to all five of the organization's nurse practitioner specialty tracks within their respective categories. In addition, during the past five years, Penn Nursing has been awarded the highest total funding for research from the National Institutes of Health (NIH) of any nursing school in the United States, which was more than $12 million in the year 2020.
Over the past ten years, graduates of Penn's highly competitive prelicensure BSN program have achieved a first-time NCLEX pass rate of an average of 93%. At the doctorate level, the university provides a post-baccalaureate DNP in nurse anesthesia, two post-DNP master's tracks, and a PhD program that made history as the first nursing doctorate offered by an Ivy League institution.
Emory University
1836 marked the beginning of Emory University, which was founded as a private institution. Nine schools and colleges make up Emory University, which can be found close to the center of Atlanta.
Four of these schools and colleges serve both undergraduate and graduate students. Throughout the academic year, the Student Programming Council plans and hosts various events and performances, some of which feature well-known musicians and entertainers. Volunteer Emory is a well-liked student organization coordinating various volunteer efforts in the local community.
There are approximately 600 students enrolled in BSN, ABSN, MSN, PhD, and DNP programs at the Nell Hodgson Woodruff School of Nursing at Emory University. These students come from all over the world. US News & World Report consistently ranks the university among the best colleges for nursing in the country.
In addition, the university offers several specialty programs that are among the best in the country. At the undergraduate level, Emory confers approximately 200 Bachelor of Science in Nursing degrees each year. Over the past ten years, graduates of this program have had a success rate of 92% on the NCLEX-RN examination. The nursing school boasts an impressive employment rate of 82% immediately after students graduate, and graduates have been placed in positions at more than 500 clinical sites nationwide.
Duke University
The year 1838 marked the beginning of Duke University, a private institution. The city of Durham, North Carolina, which encompasses the Duke University campus, provides various activities, such as shopping, dining, and entertainment options. The Bull Durham Tobacco produced by the Blackwell Tobacco Company is where the city got its nickname, "Bull City."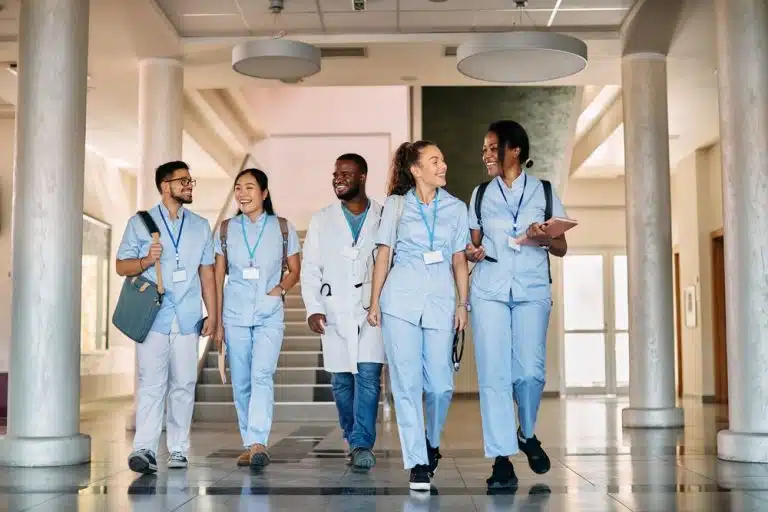 The National League for Nursing has recognized the Duke University School of Nursing (DUSON) as a Center of Excellence in nursing education on six separate occasions. The university's Master of Science in Nursing (MSN) and Doctor of Nursing Practice (DNP) programs are consistently ranked among the best colleges for nursing in the country by US News & World Report.
DUSON was the first institution in North Carolina to allow students to earn a Doctor of Nursing Practice degree. Additionally, 120 to 150 students graduate from Duke's accelerated bachelor of science in nursing program every year. Over the past ten years, these students have achieved an outstanding first-time pass rate of 98% on the NCLEX exam.
University of Michigan
The University of Michigan in Ann Arbor is a public research university established in 1817. The university is proud to be located in Ann Arbor, which is regarded as one of the top college towns in the United States and is only forty-five minutes away from Detroit.
Housing is guaranteed for first-year students, but they are not required to live on campus. More than 1,500 student organizations and 62 Greek chapters are available for students to join at this educational institution. At Michigan, athletics play a significant role in campus life, and one of the school's most heated rivalries is with Ohio State in football.
According to US News & World Report, the Master of Science in Nursing (MSN) program at the University of Michigan School of Nursing (UMSN) is ranked eighth in the country, and the Doctor of Nursing Practice (DNP) program is ranked fourteenth. The nursing administration program, adult-gerontology nurse practitioner program, family nurse practitioner program, and nursing informatics program at this school are ranked highly, making them one of the best colleges for nursing.
Students pursuing a Bachelor of Science in Nursing degree have recently achieved high NCLEX pass rates, reaching as high as 97% in some recent quarters. In addition to offering a diverse selection of nursing classes, the institution makes available forward-thinking opportunities such as its Global Health Concentration. Students receive various benefits, including access to cutting-edge clinical simulation labs and partnerships with some of the nation's most qualified preceptors.
Case Western Reserve University
Privately established in 1826, Case Western Reserve University is now one of the oldest universities in the United States. There are more than 200 student organizations at Case Western Reserve University, meaning students have plenty of opportunities to get involved outside the classroom. Case Western Reserve University is known for its world-class research. The campus is roughly twenty minutes from downtown Cleveland, where students have free access to museums, including the Great Lakes Science Center and the Rock and Roll Hall of Fame.
Innovation is something that the Frances Payne Bolton School of Nursing at Case Western Reserve University takes great pride in. The university was one of the first in the nation to offer various nursing programs, such as acute care nurse practitioner, gerontological nursing, and doctor of nursing practice degrees.
It is also one of the few private research universities offering a conventional Bachelor of Science in Nursing degree that takes four years to complete and a direct-entry Master of Science in Nursing degree program. In recent years, students graduating with a BSN have achieved a pass rate of up to 97%.
Students at Case Western University have the advantage of being located close to University Circle, a 550-acre scientific hub home to several prestigious healthcare organizations. Additionally, seven centers of excellence within the school provide opportunities and experiences in nursing.
As you choose from the best colleges for nursing in the world, AdmissionSight can help you get through your college of choice. With 10 years of expert experience, AdmissionSight is a team of trained professionals who can guide you through the college of your choice.  Book your initial consultation today.