The Best Colleges for Psychology
What is psychology?
To begin with, what is the definition of psychology? The field of study known as psychology examines both the mind and behavior. It takes into account the biological forces, social pressures, and environmental aspects that have an impact on how people think, behave, and feel.
People can get insights into their own actions and a better knowledge of other people by gaining a richer and deeper understanding of psychology. Thus, this is the reason why a lot are considering attending one of the best colleges for psychology and entering a related career path right after.
It is challenging to encapsulate everything that psychology covers in a single, succinct definition; however, topics such as development, personality, thoughts, feelings, emotions, motivations, and social behaviors represent just a portion of what psychology seeks to understand, predict, and explain.
What are the different types of psychology?
The study of human thought, behavior, development, personality, emotion, and motivation are just a few of the topics that fall under the umbrella of psychology, which is a large and complex science.
As a direct consequence of this, a number of distinct subfields and specialization areas have surfaced. In order for you to choose among the best colleges for psychology, it is important for you to identify which subfield and specialization you want to focus on.
Thus, what are the different types of psychology? Within the field of psychology, some of the most important areas of research and practical application include the following:
Abnormal Psychology
The study of psychopathology as well as aberrant conduct is what is referred to as abnormal psychology. This subfield of psychology is connected to both psychotherapy and clinical psychology, and its primary focus is on the investigation and treatment of a wide range of mental diseases.
Biological Psychology (Biopsychology)
The study of how the mind and behavior are influenced by biological processes is referred to as biological psychology (biopsychology).
This field has strong linkages to neuroscience and makes use of diagnostic methods like magnetic resonance imaging (MRI) and positron emission tomography (PET) scans to investigate brain injuries and abnormalities.
Clinical Psychology
Assessment, diagnosis, and treatment of mental diseases are the primary focuses of clinical psychology.
Cognitive Psychology
The study of human thought processes such as attention, memory, perception, decision-making, problem-solving, and language acquisition is referred to as cognitive psychology.
Comparative Psychology
The study of animal behavior is the focus of comparative psychology, which is a subfield of the field of psychology.
Developmental Psychology
The study of human growth and development over the course of an individual's lifetime is the focus of developmental psychology, which examines topics such as cognitive capacities, morality, social functioning, identity, and other aspects of life.
Forensic Psychology
The application of psychological theory and research in the context of the legal and penal justice system is the primary emphasis of the applied area of forensic psychology.
Industrial-Organizational Psychology
Industrial-organizational psychology is a subfield of psychology that utilizes findings from psychological research to improve personnel selection and work performance.
Personality Psychology
Understanding how an individual's personality develops, in addition to the thought patterns, actions, and qualities that distinguish one person from another, is the primary objective of the field of psychology known as personality.
Social Psychology
The fields of group behavior, social impacts on individual behavior, attitudes, prejudice, conformity, hostility, and related themes are the primary areas of concentration in social psychology.
What are the best colleges for psychology?
Below is the list of the best colleges for psychology that you can consider:
Stanford University, which is situated right in the middle of Silicon Valley, was established in 1885 by Jane and Leland Stanford.
When the school was first founded, one of the first departments to be established was the psychology department.
The study of psychology at Stanford is broken down into five primary subfields: affective science, cognitive psychology, developmental psychology, social psychology, and developmental neuroscience. The curriculum offered by each of these departments is open to the students' selection.
As part of the requirements for the Bachelor of Arts degree, students can choose to concentrate on psychology as either a major or a minor. They will cover a wide range of themes, such as clinical psychology, abnormal psychology, and cultural psychology among other things.
Students at the undergraduate level also have the chance to participate in independent research for the purpose of earning course credit.
Courses at the graduate level are offered to students who enroll in Stanford's extended doctorate in psychology program. This program does not require a master's degree.
The Stanford jail experiment, which took place in the 1970s and explored the effects of perceived power on people's behavior, is one of the most well-known examples of the department's work.
Moreover, the Stanford marshmallow experiment was conducted in the same decade and examined the concept of delayed gratification in relation to young children.
Princeton University
The Department of Psychology at Ivy League institution Princeton University was founded more than a century ago.
As part of the Bachelor of Arts curriculum at Princeton, students who are pursuing a degree might choose to concentrate their studies on psychology.
Students will get familiar with fundamental statistical methods in addition to gaining an understanding of the psychological aspects of language, movement, and social interaction. In addition to that, they will participate in classes pertaining to neuroscience.
Students can also earn a Doctor of Philosophy degree with a concentration in psychology after completing their studies at the graduate level.
The department has strong ties to the Center for the Study of Brain, Mind, and Behaviour (CSBMB), which is a research organization that investigates the neurological bases of psychological function. Facilities for the study of brain function may be found at the CSBMB.
These resources include a research-dedicated, high-field fMRI scanner, an EEG laboratory, an eye-tracking laboratory, and high-performance computing facilities for the processing of data and the modeling of computational processes.
Harvard University
Psychology is one of the most popular classes for first-year students at the university, and it is compatible with a wide variety of other areas of study.
At Harvard, students who intend to major in psychology can choose from a range of classes, beginning with those at the most fundamental level and progressing to those that are among the most sophisticated.
Students have a variety of educational paths from which to choose, such as the general cognitive neuroscience and evolutionary psychology track or the cognitive science track. This allows for greater flexibility in the student's educational experiences.
The psychology graduate program at Harvard comprises four primary fields of research: cognition, brain, and behavior; developmental psychology; social psychology; and clinical science.
University of California, Berkeley
After initially functioning as a sub-department of the department of philosophy at the University of California, Berkeley, the Department of Psychology became an independent entity in 1921.
Behavioral neuroscience, cognition, development, clinical science, cognitive neuroscience, and social-personality psychology are the six subfields of psychology that are covered in depth by the undergraduate and graduate degree programs in psychology that are available at UC Berkeley.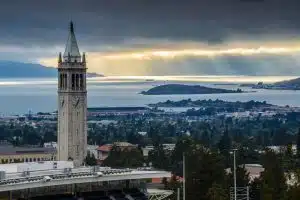 Students at the undergraduate level have the option of pursuing psychology either as a major or a minor. They can also participate in a wide variety of extracurricular activities outside of the classroom, including research, internships, and field study.
The UC Berkeley Psychology Clinic has been offering its services to the general public in the Bay Area for more than half a century. Additionally, the clinic works to educate psychology students and better prepare them for careers in the field.
Yale University
The Department of Psychology at Yale University provides undergraduates, postgraduates, and PhD candidates with opportunities to participate in a variety of psychological study programs.
Undergraduate students have the option of majoring in psychology or in neuroscience, depending on which field interests them more. Students who are more interested in neuroscience can take the neuroscience track.
After that, the students are given the opportunity to specialize even more in accordance with their personal passions and professional aspirations.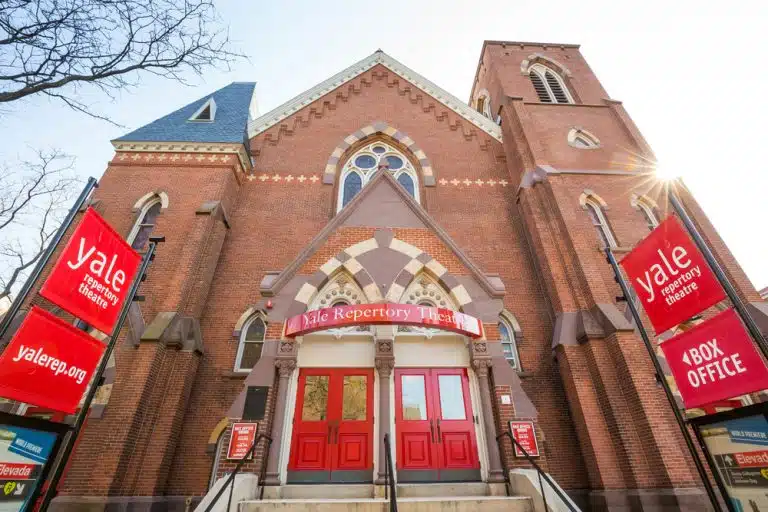 Additionally, the department provides possibilities for undergraduate students to participate in research projects that are being conducted there.
Clinical psychology, cognitive psychology, developmental psychology, neuroscience, social-personality psychology, and developmental psychology are the subfields that are covered in the department's PhD programs. Applicants are required to specify which of these subfields they desire to concentrate on.
Carl Hovland laid the groundwork for what is now known as the Department of Psychology at Yale University in the 1940s.
What are the uses of psychology?
If you are planning to attend one of the best colleges for psychology, it is important that you know how can you make use of your degree in the future. So, In what ways might psychology be useful?
The most obvious use of psychology is in the field of mental health, where psychologists help clients manage and overcome the symptoms of mental distress and psychological illness by applying the principles, research, and clinical results that they have uncovered.
The following are some examples of further applications for psychology:
Developing Educational Programs
Ergonomics
Informing Public Policy
Mental Health Treatment
Performance Enhancement
Personal Health and Well-Being
Psychological Research
Self-Help
Social Program Design
Understanding Child Development
What are the impacts of studying psychology?
Psychology is a discipline that can be practiced as well as studied, and it is one that may be beneficial to both people and society as a whole.
When it comes to the influence that psychology has on society, the diagnosis and treatment of mental health problems constitute a significant portion of the field of psychology; nevertheless, this only represents the tip of the iceberg.
The following is a list of some of the impacts and contributions that psychology makes to both individuals and society:
Enhancing our knowledge of the reasons behind why people act the way they do.
A comprehension of the various elements that can have an effect on the mind and behavior of a human being.
Gaining an understanding of the factors that influence health, day-to-day life, and overall well-being.
Improving ergonomics to improve product design.
Developing work environments that are both safer and more productive.
Assisting others in being motivated to attain their objectives.
Increasing efficiency and output.
Understanding, explaining, and making accurate predictions about human behavior are the three goals that can be achieved by psychologists through the application of objective scientific methods. Studies in psychology typically follow a rigid format, beginning with the formulation of a working hypothesis before moving on to the collection and analysis of empirical data.
The field of psychology remains one of the most sought-after academic specializations in the United States. In point of fact, more students graduate from college with degrees in psychology each year than do so in English, mathematics, economics, and philosophy combined.
Many people with psychology degrees go into related fields such as social work, rehabilitation counseling, or mental health case management, while others explore careers in the private sector in marketing, sales, or human resources.
Of course, the world does not have billions of people who call themselves "psychologists." To actually work in the field of psychology, you will need to enroll in one of the many prestigious graduate schools.
Earning a degree in psychology from a school that is included in our list of the Best Colleges for Psychology is a step in the right direction, regardless of whether you plan to continue your education beyond your undergraduate degree or pursue a job in social work or business after graduation.
Over the past decade, AdmissionSight has become an industry leader in helping students gain admission to selective institutions throughout the world. We have one of the best success rates in the business, with 75% of our students being accepted to elite institutions like Stanford, MIT, UChicago, and Caltech. If you're ready to schedule your first consultation, please do so at your earliest convenience.