The Best Colleges in Australia
Why study in Australia?
When people think of Australia, they picture wide open spaces of outback bush, kangaroos, koalas, and clean air and water. People often ask, "Why study in Australia?" Australia has much more to offer than usual. Many international students choose to study at the best colleges in Australia because of its friendly, laid-back nature, excellent education system, and high standard of living.
Growing Destination
Australia is currently the third most popular destination for international students in the English-speaking world, behind the United States and the UK. Many international students choose to study there because of the cultural diversity, friendly natives, and high quality of education.
Global Recognition
Graduates from Australian schools are highly sought after due to the impressive international reputation of the Australian education system. The government carefully regulates this system to maintain the high standards of education associated with the country.
Cost of Living
Australia's standard of living is among the highest in the world. Living expenses and tuition costs are considerably lower in Australia than they are in the United States and the United Kingdom. International students can work part-time while studying, allowing them to offset their living costs. There is also the possibility of scholarships, which help lower the cost of studying for international students.
Diversity of Education
Institutions in Australia offer a wide variety of courses and degrees, so international students can easily find the right school and field for them. The first decision international students have to make when choosing a degree program is which school caters to their needs and interests.
Students can choose between universities, vocational education, and English language training. If necessary, it is easy for students to move from one qualification level to another and from one institution to another.
Technology
One of the most appealing aspects of Australia for international students is the emphasis on scientific research. Australia is at the forefront of new technology and innovations. Students who study at colleges in Australia can take advantage of the country's impressive technology and resources.
Work
International students can work up to 20 hours per week while studying in Australia. This is a great opportunity for those who want to earn money to offset living expenses during their stay and for students who want to gain work experience in their field of interest while they study.
How to study in Australia?
Explore your study options.
The first step in learning how to study in Australia is choosing the type of study you want to pursue. One of the best things about studying in Australia is having many options available. You can pursue an educational pathway, study at an Australian university, or opt for vocational education training (VET) at a college, which provides more hands-on, practical learning.
In the Australian higher education system, there are also many fields of study you can specialize in. With hundreds of institutions and thousands of courses to choose from, you can get a degree in just about anything, from the arts to engineering to medicine. No matter what you choose to study, Australian institutions can help prepare you for success.
Be sure to research the various study options and areas available across Australian institutions to understand which would be the best fit for you and your goals.
Choose and apply to institutions.
Once you've decided what kind of study format and field of study you want to pursue, the next step is to choose an institution.
If you're planning on attending a university, you can even see how universities in Australia rank globally, which may help you make your decision. Many of Australia's universities are considered world-class, with several holding top positions in various global ranking systems.
Once you have narrowed down which institutions you would like to apply to, start researching the application deadlines and requirements for each one. In most cases, you will be required to create an account on each of the online portals of the colleges in Australia, upload your documents, and submit your application through that site.
Apply for a student visa.
To study in Australia as an international student, you must hold a valid student visa (subclass 500) for your studies. You'll need to apply for your visa online before starting your studies. You can lodge your application inside or outside of Australia.
The main requirements to lodge this visa application include the following:
A Confirmation of Enrolment (eCoE certificate) from your institution
Meet the Genuine Temporary Entrant (GTE) requirement
Proof of sufficient funds (read on to find out more about this)
Proof of Overseas Student Health Cover (OSHC) for the duration of your studies, unless you fall into one of the exemption categories
Demonstrate English proficiency
Meet health and character requirements
Some important things to note about this visa:
This visa is valid for up to five years in alignment with your course
You're legally allowed to work in Australia while studying for up to 40 hours unless you are pursuing a master's by research or a doctorate. Students in these programs can work unlimited hours as long as they meet their course requirements
You can bring eligible family members with you to Australia
If you need assistance with the visa application process, you can consult an education agent (sometimes known as a study abroad consultant). Education agents (also known as study abroad consultants) are professionals with up-to-date information on Australian institutions' requirements and visa policies. Many of them have lived experience as international students, so they are well-equipped to answer your questions.
Budget appropriately.
To be eligible to study in Australia, you must prove that you have enough money to cover your airfare, course fees, and living costs. The exact amounts will depend on the type of schooling you choose, the institution, your level of study, and your course.
Tuition fees vary between colleges in Australia. In 2018, the average international student tuition cost was roughly AU$ 30,840 per year at the undergraduate level. For postgraduate programs, the cost was about AU$ 31,596 per year. It's important to note, however, that these cost estimates do not include high-value courses, such as medicine, which can cost more.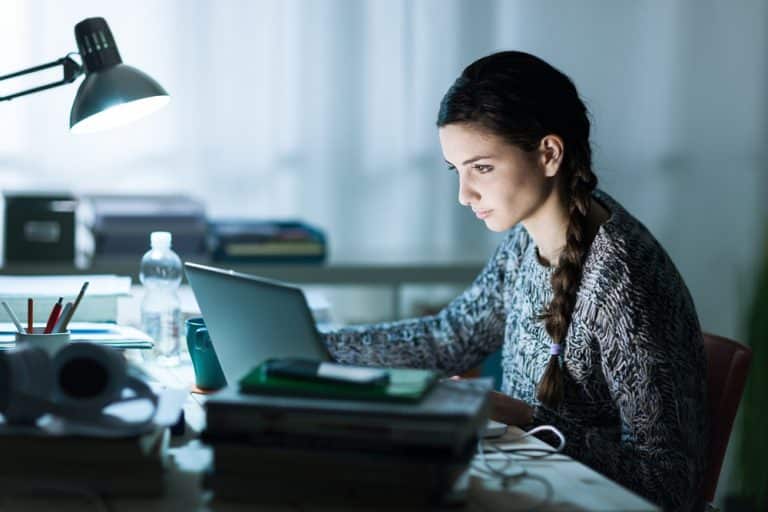 In addition to tuition costs, international students must also consider visa costs, the cost of living, and health insurance costs. A student visa costs AU$ 620 unless you fall into one of the exemption categories.
As part of your visa application process, you must provide proof that you have at least AUD $21,041 for living expenses per year. Living costs include weekly expenses such as rent, gas and electricity bills, phone and internet bills, groceries, public transport, and entertainment.
It is also a condition of your student visa that you have health insurance. Specifically, you must have Overseas Student Health Cover (OSHC) for your stay in Australia. Currently, the cheapest option for a three-year undergraduate program with no accompanying family members is around AU$2,149.10 for the entire duration. OSHC costs vary depending on the provider, length of stay, and circumstances.
Fund your studies.
Several scholarships and grants can help fund your studies. There are institution scholarships and Australian Government scholarships available. Top universities in Australia, the government, individuals, organizations, and NGOs provide these scholarships and grants to help ease the burden of financial stress on international students. They are typically awarded based on financial need, academic merit, and/or some other form of high achievement.
Organize accommodation.
Once you know that you're coming to Australia, you'll need to decide where you'll live. It's typically best to organize your accommodation before you arrive in Australia because it will give you peace of mind knowing you have a roof over your head from the moment you land.
There are several types of accommodation to choose from as an international student, including homestay, managed student accommodation (i.e., residential colleges or commercial accommodation), or private rentals. To secure your housing, consult your institution's website for accommodation options.
What are the top 5 colleges in Australia?
University of Melbourne
The University of Melbourne is a public institution that was founded in 1853. The university has seven campuses across Melbourne and other parts of Victoria, Australia. The school's main site is the Parkville campus, and undergraduate and graduate students can reside in one of several nearby residential colleges.
Other sites are the Southbank, Burnley, Creswick, Dookie, Shepparton, and Werribee campuses. Tuition costs at the University of Melbourne vary by subject and are higher for international students. The university's more expensive programs are dentistry, veterinary science, and medicine.
Undergraduate students at the University of Melbourne choose from several bachelor's degree options: agriculture, arts, biomedicine, commerce, design, environments, fine arts, music, oral health, and science. They then choose more specific majors within these broad degree categories.
The University of Melbourne has nearly 20 graduate schools, including the Melbourne Business School, the Melbourne Medical School, and the Melbourne Conservatorium of Music. The university has five Melbourne Research Institutes that encourage collaboration between university researchers, as well as involvement from industry, government, and nonprofit organizations.
The institutes focus on neuroscience, sustainable society, networked society, energy, and social equity. One research achievement associated with the University of Melbourne came in the 1970s when researchers developed the cochlear implant, an electronic device used to restore a sense of sound to people with severe hearing loss.
University of Sydney
The University of Sydney was founded in 1850, making it the oldest university in Australia. The public institution is located in Sydney in the southeastern Australian state of New South Wales. It has been consistently given the distinction by many as one of the top 5 colleges in Australia.
In addition to its main location – the Camperdown/Darlington campus – near the city's central business district, the university has other campuses and research facilities in Sydney and other areas of Australia.
The university also has one notable site at the One Tree Island Research Station near the Great Barrier Reef, which facilitates research on topics such as climate change and geology. Student accommodations are available at several of the university's campuses.
On the Camperdown/Darlington campus, students can live in residential colleges (including the International House) or university-managed apartments and dorms. Tuition costs vary by subject and are higher for international students. The university has 16 academic divisions, including agriculture and environment, arts and social sciences, business, engineering and information technologies, and medicine.
Undergraduate students can apply to the university's one-year, research-focused honors program. Some of the University of Sydney's more than 70 research centers are the Brain and Mind Centre, the China Studies Centre, and the Centre for Carbon, Water, and Food. The school has student exchange agreements with roughly 300 universities worldwide, including the University of British Columbia in Canada, Fudan University in China, and Uppsala University in Sweden.
University of Queensland
The University of Queensland Australia is a public institution that was established in 1909. It is located in and around Brisbane, Australia, the capital of Queensland. The university has three main campuses:
The St Lucia campus, where the large majority of students study.
The Gatton campus is the university's hub for agriculture and veterinary science.
The Herston campus houses the school's clinical health facilities.
Other University of Queensland sites – including marine research stations, teaching hospitals, and an underground mine – are located around Queensland.
Tuition costs vary by subject and are higher for international students. University student housing is available at both St Lucia and Gatton campuses.
The university has six main academic divisions:
Business, economics, and law
Engineering, architecture, and information technology
Health and behavioral sciences
Humanities and social sciences
Medicine and biomedical sciences
Science
Some courses are also offered during a shorter summer semester. Undergraduate students can receive scholarships to participate in research during summer and winter breaks via university research programs.
As is the case at many colleges in Australia, bachelor's degree students can earn an honors degree by completing an additional year or two of study focused heavily on research. The university's research facilities include the Institute for Molecular Bioscience, the Queensland Brain Institute, and the Australian Institute for Bioengineering and Nanotechnology.
Monash University
Monash University is a public institution that was established in 1958. It is located in Victoria in southeastern Australia and is named after Sir John Monash, an Australian military leader, and engineer.
The Clayton campus, the largest of the university's five Australian sites, is situated around 12 miles southeast of Victoria's capital, Melbourne. Monash University also has a branch campus in Malaysia, a graduate school in China jointly run with Southeast University, and several other affiliated international sites. Some of the university's research centers and institutes are the Monash Injury Research Institute, the Monash Centre for Atomically Thin Materials, and the Monash Sustainable Development Institute.
Students at Monash hail from more than 100 countries. International students pay higher tuition at Monash, though some scholarships are available. Three of the university's Australian campuses offer on-campus student housing.
The university has many academic divisions: art, design, and architecture; arts; business and economics; education; engineering; information technology; law; medicine, nursing, and health sciences; pharmacy and pharmaceutical sciences; and science.
Undergraduates can enroll in honors programs that offer a fourth year of study heavily focused on research. In Australia, a bachelor's honors degree is a higher-level credential than a bachelor's degree. Monash University has student-exchange agreements with upward than 100 partner universities in more than 25 countries.
Australian National University
The Australian National University was founded in 1946. The public institution's main campus, Acton, is located in Australia's capital city, Canberra. Other university sites include the Mount Stromlo Observatory and the Siding Spring Observatory, both associated with the ANU Research School of Astronomy and Astrophysics.
Tuition costs vary by subject and are generally higher for international students. University housing is available for undergraduate and graduate students; in recent years, more than 20 percent of the university's student body lived on campus. A year of housing is guaranteed for first-year undergraduate students outside the Canberra region.
The university has seven colleges:
Arts and social sciences
Asia and the Pacific
Business and economics
Engineering and computer science
Law
Medicine, biology, and environment
Physical and mathematical sciences
Their extensive student exchange program makes the Australian National University one of the top colleges in Australia. The university has student exchange partnerships with over 150 universities in more than 30 countries, including the University of Montreal in Canada and the Technical University of Munich in Germany.
Undergraduate students can enroll in degree programs that place them on a path to earn an honors degree—a more advanced credential than a bachelor's degree. Honors degree programs focus heavily on research. Some of the Australian National University's many research facilities are the John Curtin School of Medical Research, the Climate Change Institute, and the National Centre for Epidemiology and Population Health.
Now that you know about the colleges in Australia, it is now time to decide where you should also prepare for your college admission. Wherever you might want to enter, you can get help with AdmissionSight with the help of our world-class guidance. With the help of experts, choosing the best university that suits you best shouldn't be hard with the help of AdmissionSight. You can talk to us today to get started.