What to Know About Duke Summer Program
The top universities throughout the United States know just how valuable summer programs can be for high schoolers looking to gain acceptance to the country's top Universities. Summer programs like a Duke Summer Program that is offered are able to expand and enrich the academic experience for students who are interested in a wide number of topics and subjects.
A Duke Summer Program gives high school students the chance to explore fields or industries in great depth without having to worry about the many responsibilities of their school-year responsibilities.
While holding a summer job flipping burgers or tossing newspapers used to be a great way to spend summer vacation for high schoolers, it is now considered a great choice to focus on heading to a university campus and engaging in a multi-week course.
Before we break down some of the best of what Duke Summer Program offers, let's spend some time learning about Duke University itself and considering why summer programs have the power to be so valuable for students no matter their interest.
About Duke University
While most may know Duke best as the college basketball powerhouse that it has been for the last few decades, those within the world of academia know Duke better as one of the most prestigious private schools in the United States.
Duke regularly finds itself ranked amongst the world's top 25 universities and is very often ranked within the top 10 universities within the United States. Moreover, the highly reputable Wall Street Journal has several times listed Duke students as the most likely to enjoy the best outcomes after they graduate. It has tied with Harvard University and Yale University, two of the elite Ivy League schools.
When it comes to notable graduates, very famous men and women within the worlds of government, research, journalism, and athletics got their start at Duke.
If you, or your child's, dream school is Duke University, there are a lot of fantastic reasons why.
Duke Summer Program
Just like many of the top universities in the country, Duke has found a way to get excellent high school students interested in attending Duke by offering education and engaging summer programs for high school students.
Their programs are collected into three separate groups.
Summer College: A four-week academic credit-bearing program available to students from grade 10 to grade 12.
Summer Academy: A three-week academic enrichment program available to students from grade 9 to grade 12.
Accelerated STEM Academy: A one-week academic enrichment program for students from grade 9 to grade 12.
Duke is especially interested in inviting students who are looking to gain credit at Duke and learn about a subject that they are passionate about from the university's famous faculty and staff. They also specifically target high school students who are looking to get a taste for what campus life on Duke's sprawling campus in Durham, North Carolina is like. Finally, Duke is especially interested in students who are looking to prepare for their own college years while in high school.
Though the three different options hold different specific classes and different levels of difficulty and information, all three Duke Summer Programs give high school students a great feel for what life at Duke University would be like.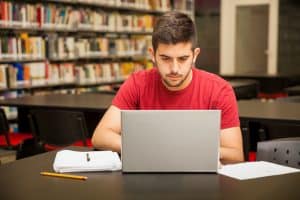 Why Duke Summer Program Is Great for High School Students
A Duke Summer Program is about much more than simply having a good time, there is an important way for students to not only prepare themselves for undergraduate school but also improves their chances of actually getting into the school of their dreams. Especially if that dream school is Duke!
So, what are some of the main reasons why a Duke Summer Program is a great idea for any student? Here are some of the primary factors to consider.
Get that college experience
If a student isn't quite sure yet about where they want to end up studying university, one of the best ways to narrow down options is to attend summer programs. The reason why is because these summer programs make it a point for their high school summer students to get a taste of what college life is like. That of course goes far beyond just taking classes in classrooms and lecture halls.
Surely, many students who attend top universities choose where they ultimately want to go because of what they know and love about the school. What better way to get to know a school than you attend it for a couple of weeks in the summer?
Expand knowledge on a topic of interest
When students simply fall in love with a topic in high school, they have to be careful to remember not to sacrifice the time they commit to their other required courses. In college, things can be quite different.
Once a major is chosen, students are often able to commit nearly all of their academic time to that subject, whether it is math, English, pre-med studies, or something different! When enrolled in one of the many Duke Summer Programs, students will get their very first taste of what it's like to focus solely on the topic of their choosing. Chances are good it will only make them more excited about succeeding in high school so that they can study the topic of their dreams at the school of their dreams.
Beef up that application
With every passing year, it really does seem as though college admissions get tougher and tougher. In the good old days, a strong high school GPA, great standardized test scores and an extracurricular or two could get you into just about any school of your choosing.
If you know anything about college admissions today, you know that that could not be further from the truth now.
Admissions at the top universities are so competitive now that many parents have their students preparing far before high school. We at AdmissionSight know that fact all too well. When it comes to signing up for a Duke Summer Program, it immediately shows college admissions officers that a student is dedicated to learning and wants to push themselves to expand their knowledge.
Beyond that, a student's first-hand experience on a college campus could allow them to gain a very valuable kind of insight into how they would lead their life on campus. This could lead to some very mature and compelling college essays, which continue to be highly important.
Work with university staff and students
The final incredible benefit of having students attend a university summer program is that they will get the chance to meet and work with staff and students at that university. Not only will that potentially offer them the opportunity to get a great letter of recommendation, but that letter would also have even more weight if applying to the actual school at which they attended the summer program.
Think of it this way, what's a better way for a student to convince Duke University that they deserve to attend than having students and teachers from Duke University itself singing the student's praises? The true answer is that there are very few better ways if any.
Summer Programs at Duke University
So, now that you understand the many benefits of attending one Duke Summer Program, let's go over some of the Duke Summer Programs that are available to students.
Biosciences & Engineering Camp for High School
This two-week program at Duke introduces students to the skills that are needed to excel in a career in engineering and/or biosciences. In this program, students will take part in hands-on labs and learn about different careers within these fields through guest speakers. They'll finish their program by working on a design project in teams.
Duke TIP | Computer Skills for Today's Scientists and Engineers
As a part of the Duke TIP (Talent Identification Program), students will get a fantastic introduction to computer skills and learn how to develop programs that will be used to solve scientific and engineering needs. Beyond that, students will get a major crash course in how valuable computers are to the fields of both science and engineering.
Cracking the Code: High School Crypto-Camp
This Duke Summer Program is for students who are interested in code writing and puzzle-solving. During this two-week course, students will learn about the mathematical foundations of coding and even work on the highly popular (and professional) coding program known as Python.
To make coding even more fun than it already is, students will take part in code-cracking races and scavenger hunts that will take them across Duke's beautiful campus.
Duke TIP | Big Screen, Little Screen: Writing for the Camera
As a part of the Duke TIP (Talent Identification Program), students will get the chance to choose two different classes that allow them to learn about screenwriting in class. The goal of this class is to encourage students to draw inspiration from their favorite films and television shows to develop their very own characters and storylines.
Leadership in Action Institute
This two-week program is a fantastic option for students who are interested in pursuing a college education and profession that will put them on the frontlines of trying to make the world a better and more livable place for people all over the globe. This program will focus on local, national, and global issues that are impacting human society through current case studies, group discussions, and assignments.
On top of that, students enrolled in this program will volunteer within the local Durham community and then develop a plan for progress that they can then bring to and implement in their own communities back home.
Duke TIP| Dictators, Kings and CEOs: The Evolution of Empire
As a part of the Duke TIP (Talent Identification Program), students will get to explore how empires have changed through the history of human civilization. This is a perfect option for students who are enthralled by history, business, or politics. It also comes with the added benefit of improving their analytical and research skills.
Duke TIP | Ethics and the Little White Lie
As a part of the Duke TIP (Talent Identification Program), students will be asked to combine ethics and media analysis in order to determine what the ethics that make up our own society are. Students will also be asked to examine and interpret how the mainstream media has a strong impact on our own understanding of ethics and how our ethics have an impact on media.
Duke TIP | Game Theory: Economics
As a part of the Duke TIP (Talent Identification Program), students get the chance to learn how game theory, otherwise known as Formal Decision Theory, can help people come to the best conclusion when facing complex and difficult decisions. Students will not only be asked to apply game theory to case studies and hypothetical challenges and situations, but they will also learn how game theory has a strong impact on many different aspects of life such as conflict and war, evolution, sociology, psychology, and more.
Duke TIP | History of the Future
As a part of the Duke TIP (Talent Identification Program), students will explore the methods that people have used to try to predict the future of humanity. Students will also dive into the assumptions that have been made in the past within futurisms.
Students will learn about the many failed futuristic predictions such as flying cars and living on the moon. They will also discuss what aspects may have prevented these futuristic fantasies from actually coming true. Finally, they will also examine current predictions about the future through social, political, and scientific lenses.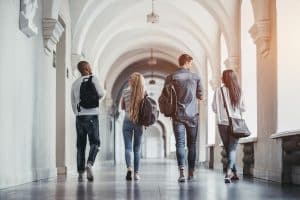 Conclusion
As you can see, Duke University has some incredible summer programs for students to choose from. Without a doubt, there are topics and classes for students who are interested in and passionate about nearly any topic under the sun.
Hopefully, this quick breakdown has helped you get a better idea of why a Duke Summer Program is so valuable for high school students as they look to prepare for their collegiate education.