The Best Music Colleges In The World
What is a music college?
What exactly is a music college? Music colleges are tertiary educational institutions dedicated to training and preparing musicians for a wide variety of careers. The best music colleges will offer a wider variety of majors and sometimes minors as well. Students can also find music programs in today's universities, which typically offer diverse concentrations.
There are advantages to studying in any kind of setting, but there are also drawbacks and compromises to consider. For instance, conservatories will have small classes and a lot of individualized teaching and interaction with faculty. Students enrolled in universities may find themselves in large lecture classes, have less one-on-one time with their professors, or even be taught by graduate teaching assistants.
A conservatory was the typical educational setting for students interested in music up until about sixty years ago. Conservatories still provide instruction in music, drama, and dance; the majority of conservatories offer degrees in music.
Today's students can attend a music college specializing in their chosen instrument, and many music conservatories have merged with university music programs. This means that students have more options than they did in the past regarding the places (and topics) that they can choose to study.
Performance, composition, and teaching are the primary focuses of the education offered at most conservatories (teaching). They teach students to work in music using the same methods used for hundreds of years. They are dedicated to preserving traditions, particularly in classical music, as their name suggests. Some music conservatories have broadened their scope of instruction to incorporate additional sub-disciplines, such as jazz and electronic music, which are now taught at the vast majority of music conservatories worldwide.
Why study music?
So, then, the question is, why bother to learn music? Music is extremely popular. It is equally as important as language regarding our ability to communicate with one another. Music is something that many people enjoy listening to but do not consider themselves capable of creating or expressing themselves through.
Although many students and their parents believe that music should only be studied by those who appear to have some natural talent for it, the reality is that anyone and everyone can study music. Students can gain several mental and psychological benefits from studying music, which is available regardless of a musician's current skill level.
The study of music has a wide range of benefits, some of which are more well-known than others but which are all extremely beneficial for academic, social, and emotional outcomes. When we listen to music, neurons in every part of the brain become active.
To master a piece of music, one must utilize all three learning modalities: visual, auditory, and kinesthetic. The learning experience is produced when the student engages in reading the notes (a visual activity), listening to the pitches (an auditory activity), and physically playing the music (a kinesthetic activity).
What are the best music schools?
The Juilliard School
According to various rankings, the Juilliard School, also referred to as simply Juilliard by most people is regarded as one of the best music colleges in the world. Students at the college can take classes in various disciplines, including music, dance, acting, and music, for which the college is perhaps the most well-known.
The school is a part of the equally prestigious Lincoln Center, which is located nearby and is known for hosting some of the most impressive live music performances that can be seen anywhere, with an emphasis on opera and classical music in general. This option is best for those who one day would like to compose music or perhaps play in an orchestra, but it is probably not the best choice for anyone looking to create more contemporary popular music.
Berklee College of Music
In contrast to a great number of other music programs located all over the world, Berklee College of Music places a strong emphasis on producing graduates who go on to dominate the pop culture conversation and top the charts.
Many of the most successful alumni are not currently playing in orchestras or composing works in the classical style; rather, they have concentrated most of their musical efforts on pop, rock, and other contemporary genres. It is common knowledge that Boston is a college town. Among the many higher learning institutions, the Berklee College of Music is widely regarded as one of the best music colleges.
Yale School of Music
There is no need to provide an introduction for Yale; however, it is unfortunate that many people overlook the music program of Yale because the majority of attention is focused on the other programs. The illustrious university's musical department is famous worldwide, and it's not just because of the name. It has produced a large number of extraordinarily accomplished musicians who have lived up to the illustrious name of Yale.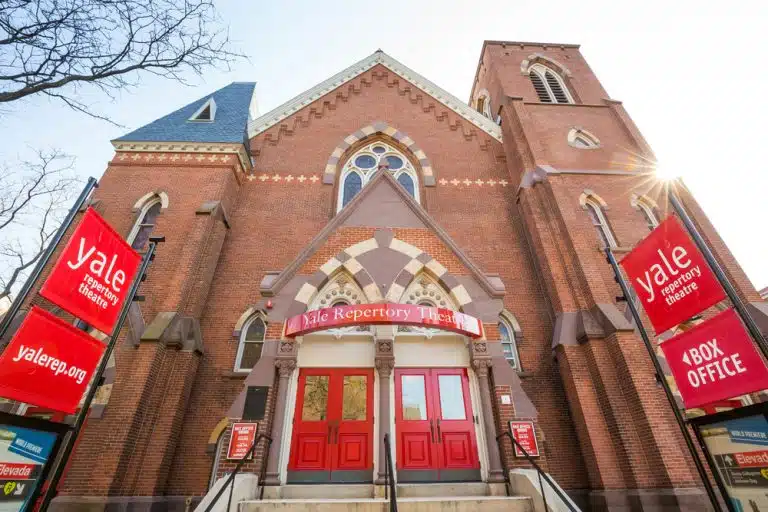 The Yale School of Music is the only school in the Ivy League solely devoted to studying music, making it a standout among its peers. The Yale Department of Music was established in 1889, and in 1904 the School of Music was given its first dean. The Yale Department of Music developed the School of Music. And in the same year, 1958, the Yale School of Music transformed into a graduate professional school. Prior completion of a Bachelor of Arts degree is necessary, and the only degree offered is the Master of Music.
New England Conservatory of Music
Yes, it should be no surprise that another Boston college is included on this list. It is impossible to avoid including more than one institution from the city on any ranking of great universities because the city is home to such a large concentration of educational facilities packed into such a compact area.
There is plenty of room for the New England Conservatory of Music in Boston, even though Berklee College of Music receives the majority of the attention focused on music-focused colleges in the city, as the two institutions do not overlap very much.
While Berklee is dedicated to producing hitmakers and pop stars, the New England Conservatory of Music (NECM) has its sights (and ears) set on assisting those who have a passion for playing to become some of the best musicians in the world on stringed, woodwind, and brass instruments.
University of Southern California Thornton School of Music
The Thornton School of Music is one of the world's oldest and best music colleges, and it was established only four years after the creation of the university itself. As a result, it has benefited tremendously from more than a century's experience learning what it takes to create a truly wonderful musician.
Even though the school's primary emphasis is on jazz, classical, and other older forms of music, it also offers a highly regarded program for individuals who are interested in working in the music industry but are not necessarily musicians themselves.
Taking classes that teach you what's happening in the business can only benefit you as an artist, and this is a great place to receive such a blended education. Even if you want to focus on the creative side of things as an artist, taking classes that teach you what's happening in the business can only benefit you. Music With Aspirations Students interested in business should take note of this institution. In addition to this, USC has extensive ties to the film and music industries.
University of Music and Performing Arts Vienna
It is one of the world's oldest and largest music schools and goes by the University of Music and Performing Arts Vienna. In 1817, it was established in Vienna, Austria, which is widely regarded as one of the most beautiful cities in the world.
At this cultural center for the arts and music, Brahms and Mahler were among the students who received an education. Even though there are approximately 3,000 students enrolled, there are only 4.7 students for every instructor. Its students have been victorious in many international competitions covering all aspects of musical performance, including conducting, organ, voice, and film and media composition.
The Royal Academy of Music
The Royal Academy of Music may be what you're looking for if you want to study music while also having the opportunity to travel internationally. You certainly have a chance of going to the school because it welcomes students from dozens of different countries; however, you will need to be great to be included in the incoming class because this is one institution that can afford to be picky about its students.
This school has produced both popular and classical musicians who have received training at the Royal Academy of Music throughout its history. Sir Simon Rattle, Sir Elton John, and Annie Lennox are just a few famous people who attended the institution during its heyday. This school has proven its credibility as one of the best music colleges in the world.
Conservatoire de Paris
Conservatoire de Paris, which can be found in the city of Paris, France, is one of the oldest music schools in the world. But the fact that it's over 225 years old isn't the only thing that makes it one of the best music schools in the world.
The Conservatoire was established in 1795, during the time of the French Revolution. Since its inception, it has endeavored to be a center of innovation in the field of music education, with the ultimate goal of making music education accessible to the widest possible audience. The Conservatoire de Paris, which was established in the wake of the French Revolution and is widely recognized for its forward-thinking nature, is also known for its efforts to maintain musical tradition within the framework of a more holistic and integrative perspective.
With approximately 1,300 students and 410 teaching staff members, the Conservatoire is one of the larger music schools that made it onto this list. Students at the Conservatoire de Paris, which offers degree programs at both the undergraduate and graduate levels, become a part of an incredible musical legacy that includes composers such as Debussy, Ravel, Saint-Seans, Berlioz, Boulez, Faure, and Messiaen.
Moscow Conservatory
The Moscow Conservatory was initially established in 1866 under the name of the Moscow Imperial Conservatory by the brother of the well-known Russian pianist and composer Anton Rubenstein, along with Prince Troubetzkov. Situated in Moscow, Russia, the Moscow Conservatory has just as vibrant and varied as the city itself.
This esteemed music school started with Tchaikovsky, who served as the first professor of theory and harmony there. Among its students are some of the most famous musicians in history, including Kabalevsky, Rachmaninoff, Vladimir Ashkenazy, and Sviatislov Richter. Some of the best musicians in the country are still being educated at the conservatory, making it one of the best music colleges in the world.
In addition, the Moscow Conservatory is well-known for hosting the prestigious International Tchaikovsky Competition once every four years. This competition awards titles for the best pianist, singer, cellist, and violinist, respectively. The degrees of Bachelor, Master, and Specialist are available to students at the Moscow Conservatory.
Choosing the best music college is important, but it is also important to think about your future. College admissions can be challenging. As such, guidance from AdmissionSight can go a long way. With guidance from AdmissionSight's top experts in college admission with 10 years of experience, you can get into any music college you dream of. You can talk to our experts today to get started.