The Best Pre-College Online Courses
Pre-College Online Courses
There are a lot of students who spend all four years of high school hoping and wishing that they will be accepted to a college or university, but not all of them are ready for the experience once they complete high school. The pre-college online courses that we are going to talk about in this post were developed specifically to solve the problem that you are facing.
What is Pre-College?
What is pre-college? The educational experience known as "pre-college," which helps high school students prepare for the transfer to the environment of college, is called "pre-college." Courses at the college level are frequently included in these programs. Some programs are offered completely online, while others include the opportunity to live on campus in one of the residence halls. In addition, they are valuable assets to have while you are applying to colleges.
Many schools and universities provide pre-college programs that last for a few weeks during the summer, and an increasing number of them provide online learning opportunities all throughout the year, regardless of whether or not they are for credit.
These pre-college online courses are designed for students who have already achieved a high level of academic success and are looking to challenge themselves with more difficult coursework; students who want to investigate college fit, academic majors, and/or careers before applying to college; and students who may be anxious about college and want to try it out in a supportive setting.
What is the point of pre-college?
So, what is the point of pre-college? In spite of the fact that it is heartwarming to believe that colleges and universities offer pre-college programs with the altruistic intention of better preparing high school students for their time as undergraduates, this is not usually the primary goal of these programs.
The price of tuition for these types of programs can generate a healthy profit for some of these educational establishments. At the same time, they utilize these pre-college online courses as marketing tools in an effort to persuade students to apply for all four years or more of the program.
Despite this, the transaction frequently results in a situation in which both the educational institutions and the students who attend pre-college programs come out on top. Students benefit from gaining useful skills and experiences that can set them up for success in college and beyond, while universities benefit from the opportunity to attract prospective students and their parents with their academic offers.
Are online pre-college programs reliable?
Are online pre-college programs reputable? The thought of participating in a pre-college program entirely online may appear to be too good to be true; but, the majority of the time, the quality of these programs is on par with that of residential pre-college options. There is a possibility that there are online programs that are superior to those that are offered on traditional college campuses.
Many times, the same faculty members teach on-campus classes as well as online classes, and the content for both types of classes is comparable, if not the same. When choosing pre-college online courses, you will still need to do your research before making a decision. In particular, you will want to make sure that the program is provided by an institution of higher education that carries the appropriate accreditation.
What are the best courses to study online?
So, what are the best courses to study online for high school students? High school students have the opportunity to expand their academic horizons and discover new areas of interest through participation in a variety of summer activities. In addition to this, they give high school pupils the opportunity to experience what it is like to be a student at a college or university and to interact with students from various countries.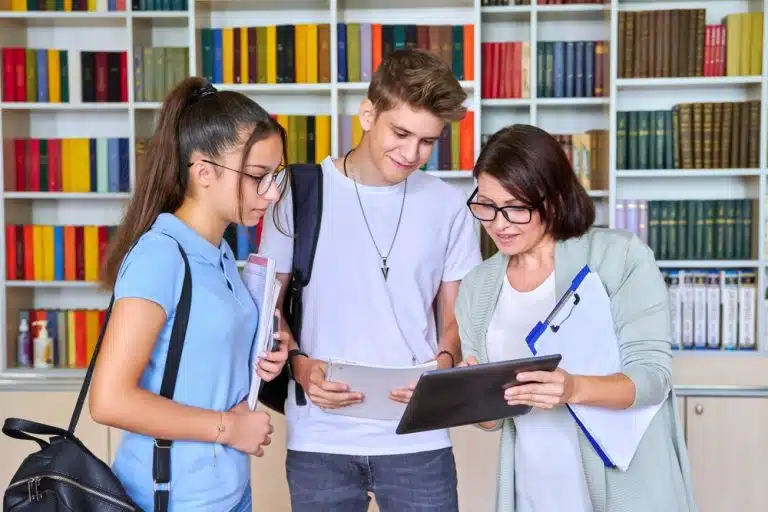 Here are some pre-college online courses offered by different prestigious universities and colleges in the country.
Cornell University
Python for Non-Dyson Majors
Decision-making that is informed by data and the application of analytical methods are both essential abilities for achieving success in business. The ability to analyze data is becoming increasingly valuable, and in many instances, it is needed by business professionals.
Students are going to make considerable progress in the field of data analysis if they take this class and learn Python, which is currently one of the most widely used programming languages. In this pre-college course at Cornell, students will become proficient in the design and coding of algorithms, as well as the manipulation of datasets.
Cultural Diversity and Contemporary Issues
Students will leave this class with a better awareness of the meaning and significance of various forms of cultural diversity in relation to contemporary concerns.
Students will be asked to critically examine their own prejudices as they influence the perception and evaluation of cultural differences, and they will be exposed to a variety of representational forms that portray cultures in various parts of the world by drawing on films, videos, and selected readings.
These forms of representational culture will be presented to students using films, videos, and readings.
Columbia University
Introduction to Neuroscience: Understanding the Brain
Students who are interested in the scientific study of the brain, covering topics such as its evolutionary roots, early development, and role in the production of behavior are encouraged to enroll in this one of the pre-college online courses
The course covers significant fields of research, such as animal studies, recording and imaging techniques, computational neuroscience, and neuropharmacology, and it combines historical developments in neuroscience with present experiments and conclusions.
Human Rights in the 21st Century: Challenges in International Law and Advocacy
Since the end of World War II, human rights law and advocacy have become extremely important in the realm of international politics.
On the other hand, recent increases in authoritarianism and anti-liberal regimes have created new doubts as to whether or not the human rights framework is still capable of resolving injustices in the modern world.
Students will become familiar with the legislation as well as the practice of human rights, as well as the challenges of enforcing rights in a global context that has become increasingly hostile to the concepts of human dignity and personal freedom.
University of Southern California
Analytics: The Power of Data for Businesses
In this pre-college course at USC, students will get an understanding of what data is and how to organize it in a manner that makes it simple to access and evaluate at various points throughout the course. After that, students will investigate how to draw conclusions from data by locating value in aspects of the information that are hidden from view by others.
The most recent developments in data classification, including some of the most exciting breakthroughs in neural networks and artificial intelligence, will be covered in this course. Afterward, students will get a sneak peek into the future of data, including some of the most promising breakthroughs in these fields.
Building Blocks of Business: Tools for Creating a Dynamic and Sustainable Business
Students will have an easier time visualizing the nine primary components that are used by organizations if they use the well-known design and analysis tool known as the Business Model Canvas. This will get students enthused about the multidisciplinary nature of the business world, which is why this is one of the pre-college online courses that a lot of college advisors recommend.
Students will gain a better understanding of what it takes to run a successful business by gaining exposure to real-world companies, hearing from professionals in relevant fields, and collaborating with Marshall faculty.
Johns Hopkins University
Introduction to Medical and Mental Health Interpreting
This pre-college course at Johns Hopkins serves as a general introduction to the subjects of medical and mental health interpreting and is taught by professionals in those respective fields. The following topics will be covered in the modules:
Three-way communication: managing role expectations and interpersonal dynamics
Basic interpreting skills and techniques in a healthcare setting
Ethical principles, dilemmas, and confidentiality
Elements of medical interpreting
Elements of mental health interpreting
Trauma-informed interpreting: serving the refugee population.
Neuroscience and Human Behavior
Think about the ways in which behavioral neuroscience can assist you in understanding these and other mysteries:
A native Australian man suffers a stroke, and recovers, but can only speak Chinese; changing even just one neural receptor in the prairie vole will change it from a monogamous to a polygamous animal; the neurodegenerative disease can cause fits of uncontrollable laughter, despite the fact that there is nothing funny about the situation.
In this behavioral neuroscience course, students investigate the question of whether or not the mind can be viewed as an organic computer, in addition to learning how cells and molecules combine to produce complex behavior.
Brown University
Reimagining Leadership: Art and Social Change
In this pre-college course at Brown, you will investigate crucial questions that are currently being faced by practitioners, thought leaders, and community members regarding the meaning of justice and the role that activism has played in various creative and artistic movements.
How can art contribute to environments that are geared toward change and the activity of advocacy? What exactly does it mean for an artist to have social responsibility?
You may anticipate taking part in daily creative workshops, receiving reading and writing prompts, and engaging in online discussions to grow and strengthen your voices as activists as well as artists and creative practitioners.
Gender, Sexuality, and Queerness: An Interdisciplinary Approach
You will have the opportunity to investigate some of the most influential theories connected to gender, sexuality, and queerness in this interesting multidisciplinary and cross-cultural course, and you will also develop a deeper knowledge of your own identities in the process.
The resources for the class originate from a diverse selection of sources, both inside and outside of the academic world. These sources include, but are not limited to, academic articles, chapters, and books, as well as non-academic blog posts, documentaries, and works of literature.
You will discuss and debate a variety of issues in which you find your voice, and, most importantly, establish arguments that are convincing to others. This will take place in an online atmosphere that is safe, encouraging, and supportive.
Students will have the chance to apply theoretical concepts to real-world events such as the #MeToo movement and LGBTQ activism in many parts of the world, including the United States, China, India, Latin America, and the Middle East.
Are pre-college programs worth it?
Are pre-college programs worth it? Although the goal of all pre-college online courses is to get students ready for the rigors of undergraduate study, these programs don't all approach the task in the same way.
Consequently, the takeaways that attendees obtain will be reliant on the kind of program that they participated in. Some programs stress developing the students' personal skills that will be necessary for them to succeed as freshmen, while others place more emphasis on a particular academic topic, extracurricular activity, or shared interest.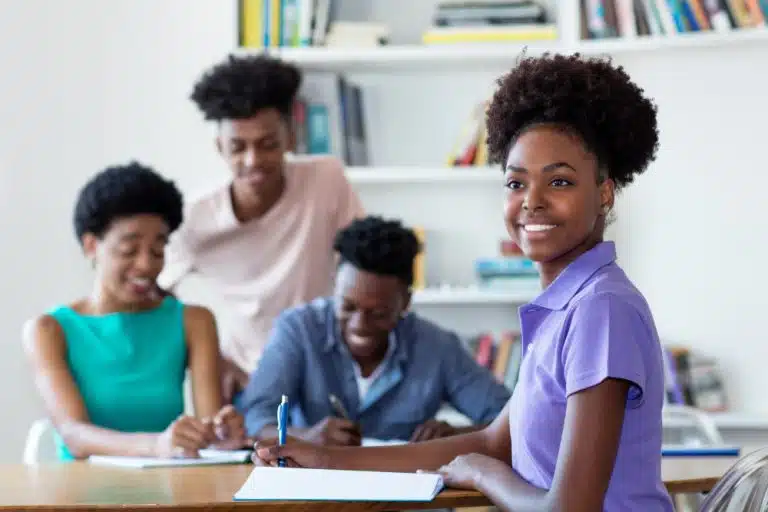 Another aspect that differs from one online pre-college program to the next is the length of time it takes to complete the curriculum. It is reasonable to anticipate devoting anywhere from a few weeks to the entirety of the summer to your academic pursuits. This variable can play a role in determining which course of study is best for you, depending on what else you want to do before formally enrolling in college.
Attending pre-college online courses, on the other hand, does not ensure that one will be accepted into a college or university; however, it may increase one's chances. Even while being accepted into a pre-college program does not guarantee that you will be admitted into any particular college or institution, having such an accomplishment on your application can be viewed as a mark in your favor.
These educational establishments will see your presence at their event as evidence that you are an ambitious student who is now more equipped to handle the rigors of a college education.
Want to learn more about pre-college online courses? You've come to the right place. At AdmissionSight, we have over 10 years of experience guiding students through the competitive admissions process.
AdmissionSight can help you put your best foot forward when applying to college. Contact us today for more information on our services.