The Best Private High Schools
Top 10 Private High School
These top 10 private high schools are for families looking for high-quality education options. Students continue to live with their families while receiving a top-notch education. A top-notch private day school or private high school without boarding housing will push pupils to achieve both academic and personal success.
The best private high schools in the US are listed by AdmissionSight here.
1. Trinity School (New York, New York)
The Upper West Side of Manhattan is home to the independent, coed Trinity School, which was established in 1709. Because it sends its graduates to the top institutions in the country and because more than 80% of its faculty members have advanced degrees, Trinity consistently rates it as the top private day school in the nation.
Trinity College has a full Classics department and a lot of extracurricular activities so that students can do things that interest them outside of class.
2. Roxbury Latin School (Boston, Massachusetts)
The all-male Roxbury Latin School is in the southwest part of Boston. It is known for sending National Merit Scholars and students who want to go to Ivy League schools.
One of the first privately run schools in the nation was Roxbury Latin, which was established in 1645. Its rankings reflect its demanding academic preparation and top-notch faculty.
A glee club, an acapella group, a junior chorus, a jazz band, and several chamber ensembles are available for student participation; this is impressive for a small school.
3. Brearley School (New York, New York)
The Upper East Side of Manhattan's all-female, nondenominational Brearley School is a stronghold for diversity. Students of color make up 44% of the total student population.
Brearley's excellent placement rate—37%—at Ivy League schools, MIT, and Stanford is evidence of the school's emphasis on academics.
The school encourages its students to take advantage of its many studies abroad and exchange programs. These programs include places like India, China, and Vietnam, as well as more common ones like Europe. The arts program at the school is also flourishing.
4. Horace Mann School (New York, NY)
The Horace Mann School, one of the best private high schools, is regarded as one of the top feeder schools to the Ivies, and has an 18-acre campus in the Riverdale neighborhood of the Bronx.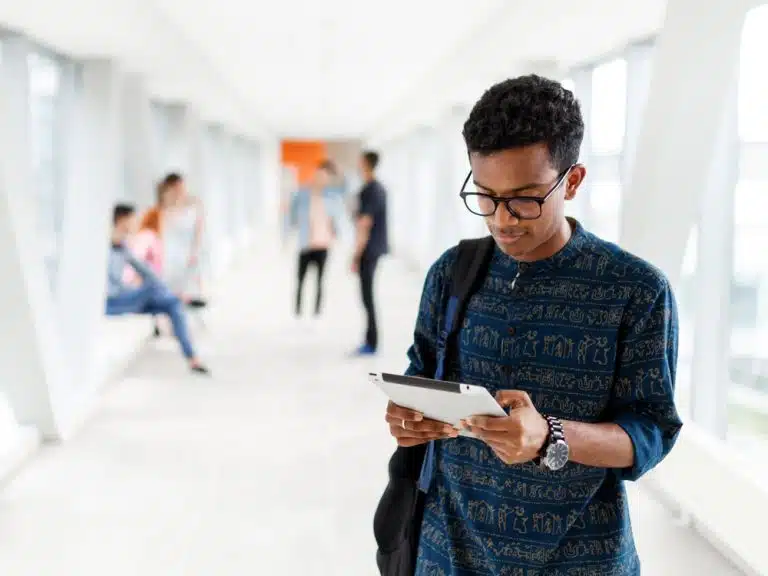 Inside and outside of the classroom, Horace Mann aims to educate the whole person: students must pass a swim test, acquire CPR, and complete community service hours as part of their graduation requirements, in addition to a variety of co-curricular activities.
5. Winsor School (Boston, Massachusetts)
One of the best prep schools for women in the nation was established in 1886 and is called The Winsor School. Its high average combined SAT score of 2100 and its 35% Ivy League, MIT, and Stanford matriculation rates are proof of its academic prowess.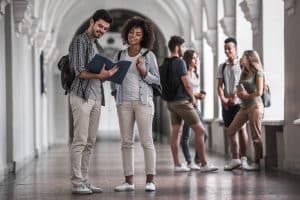 About 430 pupils from different racial, ethnic, and cultural backgrounds are enrolled in Winsor. The school provides off-campus programs, exchanges to China and France, and semesters at the Mountain School in Vermont for additional enrichment.
6. College Preparatory School (Oakland, California)
With only 320 students, College Prep of Oakland is one of the most exclusive private high schools in the nation. It is a co-educational school.
The admissions process is very selective, so only the best students can get in, and they often start as freshmen at the best universities in the country.
During the past five years alone, 22 College Prep graduates have gone on to attend Stanford. Every year, the week before spring break, students take part in Intraterm, an enrichment program with a focus on academics.
7. Collegiate School (New York, New York)
The private, all-collegiate men's school on Manhattan's Upper West Side is one of the country's oldest schools. Its history dates back to 1628.
In addition to having the best soccer team in the state among private high schools, Collegiate also stands out for having an impressive average combined SAT score of 2195 and a 41% acceptance rate to the Ivy League, MIT, and Stanford.
Students are also encouraged to sign up for CITYterm, which uses the cityscape of Manhattan as its classroom, to make the most of the school's great location in New York City.
8. Spence School (New York, New York)
The Spence School, an all-women's school on Manhattan's Upper East Side, provides a global learning community on its campus.
A student can identify herself and see her culture and heritage reflected in her studies at Spence because there are more than 33% of students of color enrolled there. The English Department has a lot of classes that focus on literature from different parts of the world. Students in the upper school have a choice of 40 clubs and activities.
9. Harvard-Westlake School (Los Angeles, California)
Between Bel Air and Beverly Hills on the west side of Los Angeles, there are two campuses that make up the private, coed Harvard-Westlake (H-W) school.
The school stands out for its curriculum-integrated emphasis on character development and ethical leadership.
H-W allows for both directed and independent study. Travel, whether domestically or overseas, is encouraged (at the Mountain School or the High Mountain Institute).
10. Dalton School (New York, New York)
The Dalton Plan, an instructional strategy used by schools all around the world, was developed at the Dalton School in Manhattan's Upper East Side. The plan is divided into three sections (Home, Assignment, and Lab), and it also includes programs tailored to each student's needs.
Seniors at Dalton remain active: in addition to the senior initiative and project, the school requires senior students to participate in an internship program to prepare them for life after graduation.
Online private high school
Are there any online private high schools that you can attend? Now that we know the top ten private high schools, you might be interested in its online version.
1) Stanford University Online High School
Location: Redwood City, California
Established in 2006
Fees: $28,160
Numerous AP courses are offered, along with 25 post-AP and university-level courses.
The facts in a nutshell:
64% of teachers have doctorates in their areas.
There are typically 13 pupils in a class.
There are 903 students enrolled in all.
Financial aid is received by 12% of students.
Graduates typically have a SAT score of 1482.
2) Davidson Academy Online
Location: Reno, NV
Established in 2006
Fees: $14,595
Students construct a personalized learning plan as part of the course offerings (PLP). Despite not having an AP distinction, the courses are very challenging. Several kids still take AP exams.
Quick Facts:
This private high school is for students with IQs that are at least 99.9% higher than the national average.
The school's typical ACT score is 34.8, and its mean SAT score is 1529.
There is no class rank at this school, and students have gone on to enroll at Caltech, Rice, Carnegie Mellon, the University of Chicago, and Yale.
One recent graduating class included 14 students who were awarded AP Scholars.
3) University of Texas High School
Founded in 1999
Free for Texas residents; $3,600 for non-residents in terms of tuition
Course offerings include numerous AP and IB alternatives throughout 60 subject areas.
Fast facts:
There are 800 students enrolled full-time.
An IB program is available for non-Texans, and graduates have gone on to institutions like MIT, Cornell, USC, NYU, and Johns Hopkins.
The typical SAT score for students was 1170.
The NCAA has approved the courses for high school athletes who want to play in college and meet the requirements.
4) High School at George Washington University
Location: Ashburn, Virginia
Founded in 2011,
Fees: $12,000
16 AP courses are available, as well as tuition in five different international languages.
Quick facts:
Four-year colleges accept all graduates without exception.
Stanford, Swarthmore, Columbia, and Harvard have all recently accepted students.
Scholarships worth $2.7 million have been given to GW graduates.
The average ACT score is 26, and the average SAT score is 1221.
22 is the typical graduating GPA.
5) Laurel Springs School (West Chester, Pennsylvania)
Established in 1991
Fees: $1,175–1,775 (depending on course selection)
22 AP courses are available, along with honors choices for the majority of topics.
Fast Facts:
More than 75% of AP test participants receive a "3" or higher.
Colleges including Georgia, UMich, Columbia, Cornell, and Dartmouth have accepted students.
The typical ACT score was 24.6, and the typical SAT score was 1180.
Master's degrees are held by 88% of the faculty.
Full-time Laurel Springs students make up 72% of the enrollees.
6) CompuHigh/Whitmore School's actual address is Morgantown, West Virginia.
Founded in 1994
Fees: $1,599
This offers a variety of courses in English, math, science, social studies, world languages, the fine arts, and computer science, including honors alternatives, but does not provide AP courses.
Quick Facts:
Brown, Carnegie Mellon, Duke, Georgetown, Dartmouth, and Yale are among the colleges that have accepted applicants.
Prominent actors, musicians, and athletes are among the alumni.
Students can complete their courses at their own pace during the entire year.
You will speak with teachers and a guidance counselor on a one-on-one basis.
If you need more advice or math instruction, you can pay more.
7) James Madison High School
Location: Norcross, Georgia
Founded in 1996
Fees: $1,630 to $2,300
Full private high school course offerings, as well as numerous online college dual enrollment possibilities, are available.
Quick Facts:
James Madison works with a lot of adult learners, athletes, and homeschoolers. College acceptances include NYU, Penn State, Pitt, Cornell, and Georgia Tech.
The parent organization of the school is Ashworth College.
Students can transfer up to 75% of their credits, but they have to spend a full school year at JMHS in order to graduate.
Every year, the institution graduates more than 2,500 students.
8) Indiana University High School
Location: Bloomington, Indiana
Founded in 1925 as a distance learning school)
Fees: $231/course.
Three AP courses are available, as well as language choices in French, German, and Spanish.
There are three diploma options available: College Prep, General Education, and Academic Honors.
With NCAA approval, athletes can train so they can play at a Division I or II school.
Graduates have gone on to Indiana University as well as Ivy League colleges like Harvard and Columbia.
Complete accreditation from Cognia, which recognizes institutions that "have sustained an extraordinary commitment to continuous improvement and learner outcomes."
There is a 26-week time limit for courses.
9) Northstar Academy's address is Southaven, Mississippi.
Founded in 1997
Northstar offers 200 core courses, including 21 AP courses, for a total of $4,315 per year.
The average SAT score is 1243, while the average ACT score is 25.
Hamilton College, Northeastern, the University of Wisconsin, and Dartmouth College are just a few of the four-year colleges that have accepted recent graduates.
The school is a Christian institution.
More than 3,000 kids in grades 4 through 12 are enrolled.
10) University High School in Nebraska
Location: Lincoln, Nebraska
Founded in 1929 (for distance education),
$250/course in tuition (with a $50 state resident discount)
There are over 100 course options available, including AP and dual enrollment classes.
Fast facts:
Students have been accepted into schools like Yale, Brown, Wellesley, Vassar, and Purdue since 2010.
The school is accredited by Cognia and complies with NCAA requirements.
Justin Timberlake, Andy Roddick, and Brittany Spears are former students.
In 2013, the institution changed its name and joined the University of Nebraska's online network.
There are six students for every teacher.
Private high school attendance has several advantages. These factors, which appeal to parents across the nation, include a focus on academics, lower class sizes, and better networking opportunities. However, going to a private school frequently comes with a high price tag—one that might occasionally be on par with the cost of attending college. It's a fact that not everyone can pay these prices.
Private high school scholarships
Are there private high school scholarships? With some financial assistance, is it still possible to enroll your child in a private high school?
8 ways to find financial help for private K–12 schools
Finding financial aid for kids in grades K–12 can be hard because most scholarships and grants that can be found online are for college students or people who are going to college.
But don't worry, AdmissionSight is here to help, so don't worry! You're in luck because we've put together a list of the most popular ways for K–12 students attending private schools to get scholarships and other types of financial aid.
1. Speak with the school's financial aid department.
It turns out that a lot of private K–12 schools do provide financial aid to kids who can prove they are in need. Therefore, we advise you to start by getting in touch with the financial aid or administrative office of your child's school. The staff may be able to put you in touch with financial aid options designed especially for their students if they are available.
2. Voucher schemes
Voucher programs are up next! The use of education vouchers, which are effectively government-funded certificates, enables K–12 students to enroll in a private school of their parent's choosing. This funding normally lasts for a predetermined period of time, which varies depending on the voucher. Based on a family's financial needs, vouchers are issued. However, in most cases, parents are expected to cover either 25% of the tuition or $500, whichever is higher.
3. Vouchers paid for privately
What does it matter if your state does not offer vouchers? wonderful question Fortunately, a few private groups also provide vouchers and scholarships. Here are two of the most significant ones in the US:
The Children's Scholarship Fund: provides financial assistance to low-income families so that their children can attend private schools in grades K-8.
The Jack Kent Cooke Foundation pays for children from low-income families to go to private schools from eighth grade through high school.
4. Scholarships for students of color
Some private high school scholarships and financial assistance possibilities, in addition to those offered by the state, are expressly targeted at students of color. Among these services, A Better Chance is particularly well-known since it helps minority students in grades 4 through 9 choose the best schools and financial aid options.
5. Financial aid for private religious institutions
Are you considering enrolling your child in a K–12 institution of religion? The fact that some religious institutions offer financial aid to students is a nice thing to know! While you may conduct some research and get in touch with groups directly, it could be helpful to inquire with the school about any organizations they may know of that can help.
6. Alternatives to scholarships
There are numerous scholarship programs that offer considerable financial assistance but don't necessarily fall under any of the categories we've discussed so far, in addition to the ones we've already covered. These are them:
"Be Brave" The high school, community college, undergraduate, or graduate student with the "boldest" profile will receive a $25,000 scholarship with no essay requirements.
Google Scholarship Doodle gives K–12 students who recreate the Google logo in a way that best reflects the year's theme $5,000–$30,000.
$10,000 is awarded as part of the Gloria Barron Prize for Young Heroes to a select group of 8–18 year old students who have just finished an "exceptional service effort."
We the Students Essay Contest awards up to $7,500 to 16 students whose essays best show how "natural rights" are important to a free society.
Scholarship for the "Paradigm Challenge," offers awards of up to $100,000 to teams or individuals between the ages of 4 and 18.
The Breakthrough Junior Challenge Scholarship gives $250,000 to a 13–18-year-old who makes the most creative and interesting short YouTube video explaining a STEM theory, concept, or principle.
7. 529 plans
The next two choices are ideal for people who prefer to make plans ahead of time but are not necessarily scholarships. 529 plans will be covered first. 529 programs, which offer tax advantages, assist parents in saving money for their children's college expenses. In 2017, they were extended to include K–12 tuition fees as well, having initially exclusively covered postsecondary tuition.
8. Coverdell ESAs
Coverdell Education Savings Accounts, or Coverdell ESAs, are trust funds that can be used to defer taxes on qualified educational expenses. They were developed by the federal government and provide tax-free withdrawals as well as earnings growth. What else should you be aware of regarding them?
They can be used to pay for school fees and other related costs. The maximum gift per recipient each year is $2,000. Families that qualify must have a modified gross income of less than $110,000 for single taxpayers and $220,000 for joint filers.
Before turning 30, students are required to use the money. When they take money out of the account after that, they must pay fees and taxes. Providers may exclude students with exceptional needs from these age limits.
Now that you have a general idea of the best private high schools, the next step is to enroll in the best college or university of your choice.
At AdmissionSight, you can consult experts with ten years of experience regarding any private school you decide on. You can save yourself the difficulty and labor of registering at the private school of your choice by using AdmissionSight's assistance. Schedule a consultation right away to learn how we can help.