The Best Schools for Accounting in the World
The demand for skilled accountants is ever-increasing in the rapidly evolving world of business and finance. Accountancy is not just about crunching numbers; it's a complex discipline that requires a thorough understanding of financial concepts, problem-solving abilities, and excellent communication skills. Choosing where to receive your accounting education is a critical decision that can significantly impact your career trajectory.
Understanding the Importance of Quality Accounting Education
Accounting serves as the backbone of today's economy. It provides organizations, big and small, with valuable insight into their financial health, thereby steering decision-making processes. Accountants analyze financial information to identify economic opportunities and challenges, guiding strategy and future investment. A quality accounting education prepares graduates to contribute effectively to the economic landscape.
When understanding the importance of quality accounting education, it is crucial to recognize accountants' significant role in business. They serve as trusted advisors, helping organizations make informed financial decisions directly impacting their growth and success. With their financial analysis and reporting expertise, accountants provide crucial information that guides strategic planning, risk management, and resource allocation.
The Role of Accounting in Today's Economy
Accounting plays a vital role in the functioning of today's economy. It provides a systematic way of recording, analyzing, and interpreting financial data, enabling businesses to make informed decisions and allocate resources efficiently.
One critical accounting function is providing financial information to stakeholders, including investors, creditors, and government agencies. This information helps them assess organizations' financial health and performance, allowing for better investment decisions and regulatory oversight. Additionally, accounting facilitates measuring and communicating economic activities, enabling comparisons across different entities and periods.
Critical Skills Acquired from Top Accounting Schools
Top-notch accounting schools go beyond teaching the basics of financial management. They instill a deep understanding of tax regulations, auditing procedures, and financial reporting in students, enabling them to navigate the complex world of finance confidently. In addition to these specialized skills, students develop soft skills such as critical thinking, adaptability, and leadership.
Accounting education in reputable institutions emphasizes the development of critical thinking skills. Students are encouraged to analyze complex financial data, identify patterns, and draw meaningful conclusions. This essential thinking ability enables accountants to solve problems, make informed decisions, and provide valuable insights to organizations.
Moreover, adaptability is a critical skill that accounting schools aim to cultivate in their students. The accounting profession is constantly evolving due to changes in regulations, technology, and business practices. Graduates from top accounting schools are equipped with the ability to adapt to these changes, ensuring their continued relevance and effectiveness in the field.
Leadership skills are also highly valued in the accounting profession. Accountants often find themselves in positions of influence, guiding financial decisions and providing strategic advice. Accounting students develop their leadership abilities through group projects, presentations, and extracurricular activities, preparing them for future roles as managers and decision-makers.
Criteria for Selecting the Best Accounting Schools
Accreditation and Recognition
When choosing an accounting school, it's essential to consider the institution's accreditation status and the recognition it receives in the industry. Accreditation ensures that the school meets specific quality standards and that the degree earned will be respected in the marketplace.
Accreditation can come from various organizations, such as the Association to Advance Collegiate Schools of Business (AACSB), the Accreditation Council for Business Schools and Programs (ACBSP), or the International Assembly for Collegiate Business Education (IACBE). These organizations evaluate the curriculum, faculty qualifications, and student outcomes to ensure the school provides a high-quality education.
Recognition from industry professionals and employers is also important when selecting an accounting school. A school that is well-regarded in the accounting community will have strong connections with employers, making it easier for graduates to find job opportunities.
Course Curriculum and Specializations
Prospective students should also evaluate the school's curriculum. The best accounting schools often offer a breadth of courses that cover essential areas like financial accounting, management accounting, taxation, and auditing. These courses provide students with a solid foundation in accounting principles and practices.
In addition to the core courses, top accounting schools may offer specialized tracks in fields such as forensic accounting, international accounting, or nonprofit accounting. These specializations allow students to delve deeper into specific areas of accounting that align with their career goals.
For example, a student interested in investigating financial fraud may choose to specialize in forensic accounting, while someone interested in working for a multinational corporation may opt for international accounting.
Faculty Expertise and Experience
The expertise and experience of faculty members can significantly influence a student's learning experience. Renowned accounting schools usually boast faculty members who are leaders in their field, have relevant industry experience, and are engaged in groundbreaking research.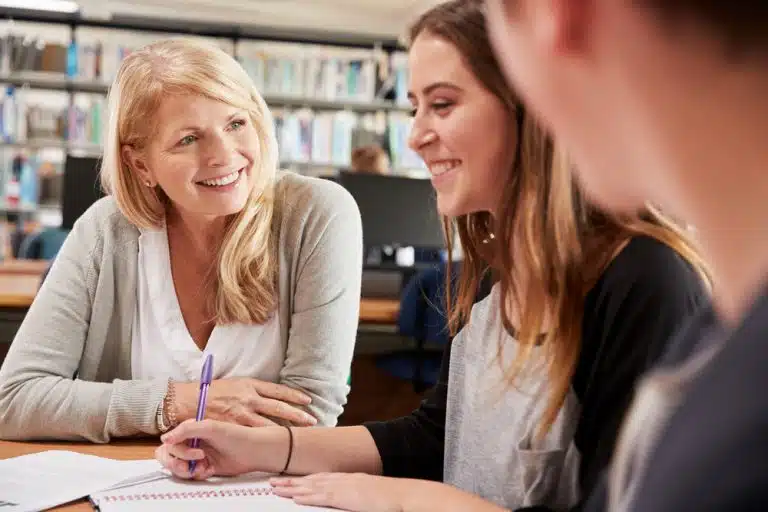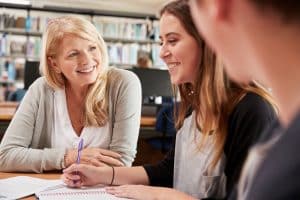 Faculty members who have worked in the accounting industry bring real-world insights into the classroom, allowing students to learn from their practical experiences. They can provide valuable guidance on industry trends, career opportunities, and professional development.
In addition, faculty members who are actively involved in research contribute to advancing accounting knowledge. Their research findings may be published in academic journals or presented at conferences, further enhancing the reputation of the accounting school.
Furthermore, accounting schools prioritizing faculty development and support often attract top-notch professors. These schools provide opportunities for faculty members to attend conferences, participate in professional development programs, and collaborate with other experts in the field. This commitment to faculty growth ensures students receive a high-quality education from knowledgeable and dedicated instructors.
How Do You Measure ROI for an Accounting Program?
Determining an accounting program's Return on Investment (ROI) is multifaceted beyond merely calculating tuition fees and potential earnings. It's about understanding the full spectrum of what the program offers and how it aligns with your career goals.
Factors like accreditation, curriculum quality, faculty expertise, and networking opportunities significantly shape your future in the accounting field. For instance, programs accredited by prestigious bodies like AACSB or EQUIS often offer a higher ROI due to their rigorous standards and global recognition.
Additionally, the availability of internships, co-op programs, and job placement services can significantly impact your career trajectory, making these elements crucial in measuring ROI. Considering these factors, you'll find that the best schools for accounting in the world offer a comprehensive package that promises education and a transformative experience that equips you with a successful career.
Tuition and Other Costs
There's a broad range of tuition and other associated costs depending on the institution and the country. For example, Ivy League schools in the United States can cost upwards of $50,000 per year, while top public universities might offer in-state tuition rates significantly lower.
In Europe, tuition fees can vary dramatically, with countries like Germany offering virtually free education and others like the UK charging substantial amounts. If you're considering international programs, you must factor in additional costs like books, living expenses, and potential overseas travel.
While these numbers might seem daunting, it's crucial to view them in the context of the ROI that these programs offer. Indeed, the best schools for accounting in the world often provide value that far exceeds their cost, making them a worthy investment for your future.
Scholarship and Financial Aid Opportunities
One of the most effective ways to offset the high costs of accounting education is through scholarships and financial aid. Many of the best schools for accounting in the world offer a variety of scholarships based on merit, need, or specific criteria like field of study or geographic location.
Some schools even have partnerships with accounting firms that sponsor full or partial scholarships in exchange for a commitment to work with them for a specified period after graduation. Financial aid options like grants, work-study programs, and low-interest loans can also help ease the financial burden.
It's advisable to start your search for scholarships and financial aid early, even before you apply for admission, to maximize your chances of receiving funding.
Job Placement Rates
Job placement rates indicate a program's effectiveness in preparing its students for the real world. High job placement rates often signify strong industry connections, effective career services, and a curriculum that equips students with the skills employers seek.
Many of the best schools for accounting in the world boast impressive job placement rates, often exceeding 90%. These schools typically offer robust career services, including resume workshops, interview preparation, and job fairs featuring top accounting firms and potential employers. When considering ROI, a high job placement rate can significantly tip the scales in favor of a particular program.
Average Starting Salaries
Last but not least, average starting salaries for graduates can provide a concrete measure of a program's ROI. While this number can vary based on location, industry, and experience level, schools with higher average starting salaries for their accounting graduates generally offer better ROI.
For instance, graduates from top-tier accounting programs in the United States can expect starting salaries ranging from $60,000 to $70,000, with the potential for rapid career advancement and higher earning potential.
In contrast, starting salaries may be lower in other countries but could offer additional benefits like a lower cost of living or excellent work-life balance. When you factor in these elements, it becomes clear that the best schools for accounting in the world offer not just a degree but a pathway to a rewarding and lucrative career.
Top Accounting Schools in North America
Spotlight on United States Accounting Schools
The United States is home to several prestigious accounting schools. These schools provide students with a comprehensive education in accounting, preparing them for successful careers. One such institution is the University of Texas at Austin, known for its top-notch accounting program.
The university offers various accounting courses covering financial accounting, managerial accounting, and auditing. Students at the University of Texas at Austin also have access to experienced faculty members who are experts in their respective fields.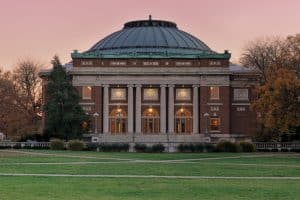 Another renowned accounting school in the United States is the University of Illinois at Urbana-Champaign. This institution is known for its rigorous coursework, ensuring students develop a strong foundation in accounting principles and practices.
The University of Illinois at Urbana-Champaign also offers various opportunities for students to gain practical experience through internships and co-op programs, allowing them to apply their knowledge in real-world settings.
Brigham Young University is yet another notable accounting school in the United States. The university's accounting program is highly regarded for its emphasis on ethical practices and professionalism. Brigham Young University students learn the technical skills required for a successful accounting career and develop a strong sense of integrity and ethical decision-making.
Canadian Institutions Leading in Accounting Education
In Canada, there are also exceptional institutions that excel in accounting education. The University of Toronto is known for its comprehensive accounting curriculum. Students at the University of Toronto can study various accounting areas, including financial reporting, taxation, and auditing. The university also offers networking events and career fairs, connecting students with industry professionals and potential employers.
The University of British Columbia is another Canadian institution in accounting education. The university's accounting program focuses on providing students with a well-rounded education, combining technical knowledge with critical thinking and problem-solving skills.
Students at the University of British Columbia have access to state-of-the-art facilities and resources, enabling them to gain hands-on experience with accounting software and tools commonly used in the industry.
Europe's Premier Institutions for Accounting
United Kingdom's Contribution to Accounting Education
The London School of Economics and the University of Warwick are known in the United Kingdom for delivering top-quality accounting education. These institutions offer many courses, allowing students to tailor their studies to their career goals.
The London School of Economics (LSE) is renowned for its strong emphasis on theoretical and practical knowledge in accounting. With a faculty of leading experts in the field, LSE provides students with a comprehensive understanding of financial reporting, auditing, and taxation. Students at LSE have the opportunity to engage in cutting-edge research projects, gaining valuable insights into the latest developments in the accounting industry.
Meanwhile, the University of Warwick offers a unique approach to accounting education, combining academic rigor with a focus on real-world application. The university's accounting programs integrate case studies, simulations, and internships, allowing students to develop practical skills and experience. Warwick's strong industry connections provide students with networking opportunities and access to internships at prestigious accounting firms.
Other Noteworthy European Accounting Schools
Other prominent European institutions offering excellent accounting education include ESCP Europe and the University of Mannheim in Germany. These institutions are abundantly praised for their academically rigorous and professionally relevant programs.
ESCP Europe is one of the world's oldest and most prestigious business schools. With campuses in multiple European cities, including Paris, London, and Berlin, ESCP Europe offers a truly international perspective on accounting education. The school's faculty comprises leading practitioners and scholars, ensuring students receive a well-rounded education combining theoretical knowledge and practical insights.
The University of Mannheim, on the other hand, is known for its strong focus on research and innovation in accounting. The university's faculty members are actively involved in cutting-edge research projects, contributing to advancing accounting theory and practice. Mannheim's programs provide students with a solid foundation in financial accounting, management accounting, and auditing, preparing them for successful careers in various sectors.
Accounting Education in Asia and Australia
Emerging Markets in Asia
The rise of Asian economies has increased the demand for skilled accountants, and educational institutions have stepped up to meet this need. Schools like the National University of Singapore (NUS), Hong Kong University of Science and Technology (HKUST), and Peking University in China offer world-class accounting programs accredited by prestigious bodies such as AACSB and EQUIS.
These schools focus not just on the theoretical aspects of accounting but also provide practical, hands-on experience, often through partnerships with global accounting firms.
Australia's Growing Reputation
Australia's reputation in the field of accounting education is growing exponentially. With a strong emphasis on research and practical application, Australian schools offer a holistic approach to accounting education that is both rigorous and relevant.
Universities like the University of Sydney and the Australian National University (ANU) have accounting programs that are globally recognized, thanks in part to their strong partnerships with industry leaders and professional accounting bodies.
These schools offer a range of specializations, from forensic accounting to corporate finance, providing students with the flexibility to tailor their education to their career goals. Moreover, Australian institutions are known for their diverse student bodies and inclusive learning environments, making them ideal for students from all walks of life.
Regarding quality and opportunities, these Australian universities stand shoulder to shoulder with the best schools for accounting in the world, offering a unique blend of theoretical knowledge and practical skills that are highly valued in today's competitive job market.
How Do Online and Hybrid Programs Compare?
In today's digital age, online and hybrid accounting programs are gaining traction, offering flexibility and accessibility that traditional in-person programs may lack. Hybrid programs, which combine online coursework with periodic in-person sessions, offer a middle ground, providing the convenience of online learning while retaining some face-to-face interaction.
These programs are especially beneficial for working professionals or those with family commitments who may find attending a full-time, in-person program challenging. However, it is crucial to ensure that the online or hybrid program you choose maintains the same academic rigor, faculty expertise, and accreditation as its in-person counterpart.
Many of the best schools for accounting in the world have adapted to this educational shift, offering online options that don't compromise on quality.
Pros and Cons of Online vs. In-Person
While online programs offer undeniable benefits in terms of flexibility and accessibility, they also come with their own set of challenges. One of the most significant advantages of in-person programs is the networking opportunity with peers and faculty.
Face-to-face interactions can lead to meaningful relationships that can benefit your future career. Conversely, online programs allow you to work at your own pace and can be accessed from anywhere, making them ideal for those unable to relocate for education.
However, they may lack the community feel and hands-on experiences that in-person programs offer. When weighing these pros and cons, it's essential to consider your personal needs, career goals, and learning style. Rest assured, the best schools for accounting in the world offer online and in-person programs that meet rigorous academic standards.
Top 3 Online Programs
Several standout options deserve your attention if you're considering an online accounting program. First on the list is the University of Southern California (USC) with its Leventhal School of Accounting. It offers a Master of Accounting (MAcc) program entirely online, with live sessions and interactive coursework.
Second, Indiana University's Kelley School of Business provides an online Master of Science in Accounting that is affordable and highly ranked. Lastly, the University of Massachusetts—Amherst offers a comprehensive online Bachelor's in Business Administration focusing on accounting, ideal for those looking to start their educational journey.
Each of these programs is accredited, offers a robust curriculum, and boasts high job placement rates, making them some of the best schools for accounting in the world in the online realm.
Ready to Take the Next Step in Your Accounting Career? Let AdmissionSight Guide You!
You've explored the ins and outs of the best schools for accounting in the world, weighed the pros and cons of online versus in-person programs, and delved into the intricacies of ROI. It's time to turn this valuable knowledge into actionable steps toward your dream accounting career. But you don't have to do it alone.
At AdmissionSight, we specialize in helping students like you navigate the complex world of college admissions. Our expert team offers personalized guidance, from selecting the right accounting program that aligns with your career goals to crafting compelling application essays that make you stand out. With a proven track record of success, we're committed to helping you gain admission to top-tier accounting programs, whether they're in the United States, Europe, Asia, or Australia.
Don't leave your future to chance. Invest in your success with AdmissionSight's comprehensive college admissions consulting services. Let us be your partner in turning your academic dreams into reality.
Contact AdmissionSight Today to Schedule Your Free Consultation!
Take the first step towards a rewarding and lucrative career in accounting by partnering with AdmissionSight. Because when it comes to your education and employment, you deserve the best.