The Best Schools for Architecture
What is an architecture program?
There are a few different college majors that may have piqued your interest; nevertheless, you feel particularly drawn to studying architecture as a college major. Then, it is a good idea to have a basic understanding of what studying architecture as your major in college would entail before you jump ahead with anything else. So, what are the best schools for architecture?
So what exactly does an architecture program entails? Well, the best schools for architecture will teach their students the history and theory of architecture, in addition to providing them with a good studio experience.
College students who intend to major in architecture will be required to complete courses in mathematics, science, design, and theory. In addition to that, they will acquire knowledge regarding the components and frameworks of buildings.
Students who are interested in pursuing a degree in architecture have the option of enrolling in either a four- or five-year Bachelor's program. After completing the five-year curriculum over the course, students will receive their licenses and be prepared to begin working in the profession. Meanwhile, if the student opts to have the four-year program, they must then finish a master's degree program in architecture in order to get licensed and begin working in the field.
What can you do with an architecture degree?
You've decided to pursue architecture as your major in college since it fascinates you. But, as an architecture major who graduated from one of the best schools for architecture, what precisely are your career options? What can you do with an architecture degree?
After obtaining the necessary credentials, you will then be eligible to begin working as an architect. There is a wide variety of work available.
For instance, some students decide to launch their own businesses, while others go on to pursue careers in the public sector, architecture firms, or construction companies after graduation. On the other hand, some students pursue a career in academia, where they may educate future architects.
The architectural programs at the best schools will provide their students with the knowledge and training they need to succeed once they enter the field. Because of this, the path that you take after graduating from one of the best architectural schools in the country is fully up to you to decide.
What are the best schools for architecture?
The following is the list of the best schools for architecture that you can take a look at.
The National Architectural Accrediting Board has bestowed its approval upon each of these educational opportunities.
Cornell University — Ithaca, NY
Because it is one of the oldest architectural programs in the United States, Cornell's architecture department has an extensive alumni network as well as a wealth of research that may be utilized by students.
Richard Meier, who designed the Getty Center in Los Angeles, and Peter Eisenman, who founded the Institute for Architecture and Urban Studies in New York City, are two famous architects who graduated from Cornell and went on to have successful careers as architects.
The first three years of study for architecture students at Cornell are spent following the same core architecture curriculum. This provides students with the necessary breadth of knowledge while still allowing them the flexibility to choose elective classes from any department across the university.
In the final two years of their education, students choose to focus their attention on one of the following fields of study: Architecture, Culture, and Society; Architectural Science and Technology; History of Architecture; Architectural Analysis; and Visual Representation in Architecture.
In addition to the main campus in Ithaca, New York, students in the Cornell architecture program have the opportunity to work and/or study at the program's New York City and Rome campuses.
Students who graduate from the architecture department are frequently in high demand for jobs, particularly in New York City, where the school has several connections.
Rice University — Houston, TX
The architectural programs at Rice are widely recognized as being among the best in the nation, and the school's student-to-faculty ratio of 5:1 ensures that each student receives the individualized attention that they need to succeed.
Rice University's undergraduate program in architecture is a six-year program. The first four years of the program are dedicated to earning a Bachelor of Arts degree in Architecture. You will earn a degree in the liberal arts, which means that during the first four years of your education, you will have the opportunity to study a wide range of topics.
This is an excellent opportunity for those who are interested in combining their study of architecture with that of another subject, which is something that Rice actively promotes with its emphasis on interdisciplinary research.
At Rice, the school of architecture collaborates extensively with a wide variety of other departments and schools across the university, including those in the fields of business, engineering, and environmental science.
After the first four years, you will then devote the following two years to the study of architecture alone with the first year spent working as a paid employee at architecture companies located anywhere in the world. This is an excellent opportunity for students to gain experience and build professional connections.
Syracuse University — Syracuse, NY
Syracuse University was the first institution in the United States to grant a Bachelor of Architectural degree, and ever since then, the university has worked tirelessly to solidify its reputation as one of the nation's preeminent schools for architecture.
Because of the school's stellar reputation, it is able to attract a large number of famous architects to deliver lectures at the institution, and its teaching staff is widely regarded as among the best in the industry.
The Bachelor of Architecture degree at Syracuse takes a total of five years to complete. Students are required to complete foundational coursework in design concepts and skills, technical and structural design, history, and theory, in addition to taking a variety of electives offered by other colleges located on campus.
The last two years of the program are devoted to further self-directed courses as well as independent research. In the final year of the program, students generate a specialized design research project in collaboration with the teaching staff.
The School of Architecture allows students to study the architecture of New York City, despite the fact that it is located in upstate New York. It offers various working and teaching locations. There is also a robust program for students to study in other countries, and the majority of students spend at least one academic semester at one of Syracuse University's centers in Florence or London.
Cal Poly, San Luis Obispo — San Luis Obispo, CA
The Architecture Department at Cal Poly offers a variety of different architectural degrees, giving you the opportunity to specialize your education in a particular subfield of the field. Its department of architecture is one of the largest in the country, and about one in twenty architects in the United States (and one in five in California) graduated from Cal Poly. This means that there are a large number of alumni connections available.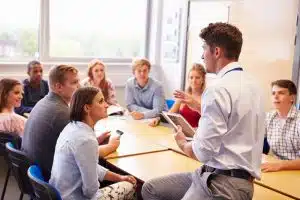 This is especially helpful due to the fact that Cal Poly provides students in their sophomore, junior, and senior years with the opportunity to participate in a cooperative learning program that enables them to earn course credit while performing a paid job in an architecture-related industry.
In addition, students at Cal Poly have the opportunity to complete a portion of their academic requirements in a location of their choosing in the United States, Asia, or Europe.
University of Notre Dame — Notre Dame, IN
The School of Architecture at Notre Dame places an emphasis not only on urbanism but also on classical architecture. Undergraduates at the school spend a year in Rome as part of the Rome Studies Program, which is designed to teach students about classical architecture. Participation in this program is mandatory for all architectural students. In point of fact, Notre Dame is the only university in the United States that mandates its architecture students to spend a portion of their education outside of the country. This requirement assures that all students graduate with a more well-rounded knowledge of architecture.
In addition, the architecture programs at Notre Dame are renowned for their dedication to the fundamentals of the field. This dedication is so strong that students don't begin learning about computer-based modeling until their fourth year of study. That is not to argue that the program is trapped in the past; rather, the architecture school at Notre Dame places an emphasis on developing new structures that are environmentally friendly, have a long lifespan, and add to the livability of a region.
Virginia Tech — Blacksburg, VA
The College of Architecture, Arts, and Design (AAD) at Virginia Tech is among the most prestigious and best schools for architecture in the United States. There are almost 2,000 students enrolled in the architecture program, and of the four bachelor's degrees offered, one of them is a BArch.
BArch students are given the opportunity to study off-campus beginning in their fourth year of school (which can include classes, internships, or a combination of the two). While the fifth year of the program is dedicated to the completion of an independent design inquiry that will later form the foundation of the student's undergraduate thesis.
The primary site of the university may be found in Blacksburg, Virginia; but, the institution also maintains campuses in Riva San Vitale, Switzerland, and Alexandria, Virginia.
Rhode Island School of Design — Providence, RI
The Rhode Island School of Design (RISD) is widely regarded as one of the best design institutions in the world, and its architecture department has a comparable level of acclaim. Additionally, the school takes an unconventional approach to the field of architecture.
The Architecture Department of the Rhode Island School of Design (RISD), which is worldwide famous for its education in the fine arts and design, offers a professional curriculum that is supplemented by a visual and humanities-based education. Students are able to tackle difficult architectural challenges with a new point of view as a result of this, and graduates are noted for their innovative methods of tackling problems.
Pratt Institute — Brooklyn, NY
The Pratt Institute School of Architecture distinguishes itself from other schools offering a Bachelor of Architecture degree by putting a strong emphasis on researching uncharted technological territory. In addition, Pratt provides a wide choice of courses for students interested in pursuing specialized study.
Its specialization in Morphology, which comprises the study of form through a combination of mathematics, computers, production, construction, and emerging technologies is its most distinctive offering.
In order to foster a new generation of culturally conscientious and socially responsible architects, the Pratt Institute takes great satisfaction in teaching its students to combine their creative potential with an ethical approach to design.
University of Texas at Austin — Austin, TX
Students at the School of Architecture at the University of Texas at Austin have access to a large number of resources, one of which is the Center for Sustainable Development. This center conducts research on environmental, economic, and social issues in order to improve the design of structures that are not only aesthetically pleasing but also have a positive impact on the environment and social equality.
Students in architecture can make use of the campus's research rooms, as well as its libraries, archives, conservation labs, and other research facilities as well.
The School of Architecture at UT encourages its students to participate in overseas experiences, and the school provides financial aid for some of the numerous study abroad programs that are available to architecture students.
These include everything from viewing ancient architecture in Mexico to taking in the sights of contemporary architecture in Europe. In addition, before students can graduate, they are required to participate in a professional residency that lasts for a period of six months.
University of Southern California ⁠— Los Angeles, CA
At the School of Architecture at the University of Southern California (USC), students have access to a full 50,000 square feet of workspace, which includes design studios, research spaces, galleries, labs, workshops, and classrooms. Each and every architecture student at USC is also provided with their very own personal workstation, which is open around the clock and enables them to work on their projects whenever they choose.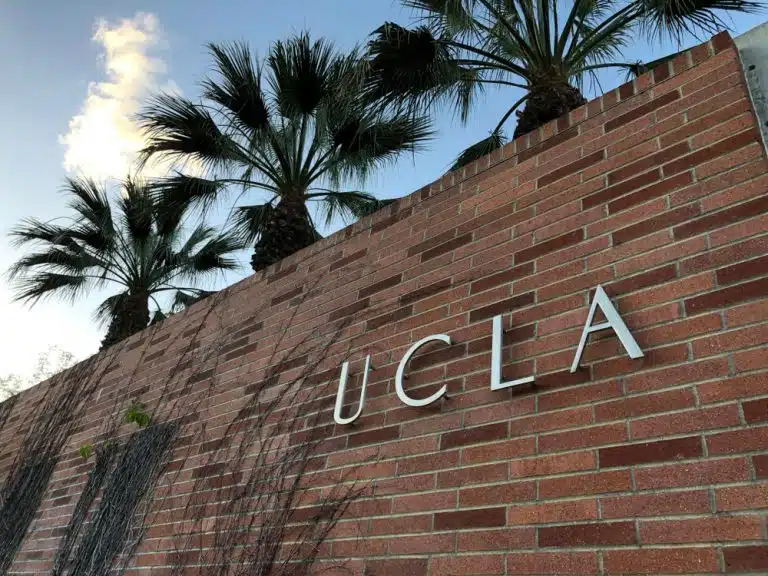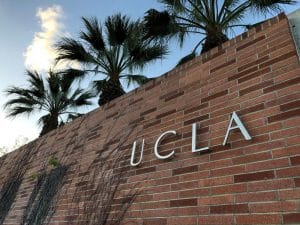 USC has produced a number of well-known architects, such as Frank O. Gehry, Boris Dramov, and Paul Revere Williams. Gehry's portfolio includes the Guggenheim Museum Bilbao. While Dramov and Williams are responsible for designing the Martin Luther King Jr. Memorial.
Cooper Union — New York, NY
Since Cooper Union has been educating some of the most talented architects in the country for more than 150 years, prospective students can have confidence that they will receive an excellent education here. This is achieved via Cooper Union's concentration on the visual arts, architectural design, and mechanical engineering.
Cooper Union provides its students with a rigorous and in-depth course of study that teaches architecture as a combination of technical skills, cultural awareness, artistic ability, and technological advancement. This is possible due to the school's concentration on a small set of interrelated disciplines.
How to choose among the best schools for architecture?
When looking for the best school for architecture, there are a few things you should bear in mind. To choose among the best schools for architecture, take a look at the following:
Campus Size
When searching for the finest colleges for architecture, it is necessary to evaluate whether you would prefer to attend a large or a small school. Consider the size of the college or institution that you are interested in attending, and then work backward to cut down your degree options.
Presence of Graduate Students
The most reputable educational institutions in the field of architecture will not provide graduate programs. However, there is a high probability that a Master of Architectural degree will still be offered at educational institutions that provide architecture degrees.
Student-to-Faculty Ratio
When there are fewer students enrolled in a class for each member of the faculty, they typically receive more individualized attention. It is possible for students to develop close relationships with members of the teaching staff which might also lead to additional professional or internship opportunities.
Class Size
Are you interested in going to a large university where there could be hundreds of students in each lecture? Or do you envision yourself in a more intimate setting with a greater emphasis on group interaction and debate? When choosing the best schools for architecture, having a good understanding of the typical number of students in each class is essential.
Campus Feel and Culture
The greatest approach to acquiring a sense of the campus, just like it is with other college majors, is to visit the school. After seeing the campus, you will often have a better idea of which is the best school for you to attend.
Program-Specific Opportunities
At the most reputable schools for architecture, students may expect to find a wide variety of courses and concentrations to choose from. Find out more information about each program. Do they have a particular focus on environmental responsibility? Do they provide students with opportunities for internships that are one of a kind?
When searching for the best schools for architecture, it is important to keep in mind that the best school for one student may be very different for another. The decision of which schools offer the greatest programs comes down to personal preference. Regardless of the choice you make, we at AdmissionSight hope to see you have a lot of opportunities.
Moreover, to address any questions that may arise, including those concerning academic advising, extracurricular activities, summer program applications, and college applications, AdmissionSight's private consulting program is open to you. Don't hesitate to contact us and book your initial consultation today.