The Best Schools for Graphic Design
Visual and performing arts, which includes fields such as graphic design and digital arts, is currently among the top ten most popular choices for a college degree in the United States.
Talented graphic designers are becoming immensely in demand as an increasing number of companies are realizing the importance of using design to differentiate themselves in an increasingly competitive industry.
If you are graduating high school and are interested in pursuing a career in this sector, you can give yourself an advantage over other job candidates by enrolling in one of the best schools for graphic design in the world.
What is graphic design?
What exactly does graphic design mean? Graphic design is a creative field in which designers create visual information with the intention of conveying a certain message to an audience. They have the option of relying on a variety of components, including visuals, media, and text, to convey their message.
In addition, graphic designers may work on a variety of visual projects, such as the creation of visual advertisements, magazine layouts, website visuals, publications, logos, and exhibitions, among other things.
The communication of a message is accomplished through the use of layout, typography, and imagery by graphic designers. Because another aspect of their job is to consider how a viewer could perceive their work, they concentrate on developing a design that is not only beautiful to the eye but also conducive to providing the best possible experience for the user.
Graphic design is comprised of a wide variety of additional components in addition to the many laws that govern it. These components include feelings, symmetry, patterns, and a great deal more. When viewed in isolation, a design or an image could appear uncomplicated, but the work of a graphic designer ensured that there was a lot of thinking that went into creating it.
What is a graphic design school?
So, what exactly is a school for graphic design? You will need to have an impressive portfolio in order to begin drawing customers if you choose to pursue a career as a graphic designer. But how exactly can you do that if you're just getting started in the industry?
Starting your career in graphic design with an educational program is one approach to accomplish this goal. While you are in school, not only will you be taught the ins and outs of graphic design, but you will also be working on projects that you can later include in your portfolio. In addition to this, while you are studying, you will also have the opportunity to expand your professional network and make connections within the sector.
A school that specializes in training designers, such as graphic designers, is referred to as a graphic design school. To put it another way, you won't find a wide variety of programs here, such as in the fields of medicine or computer science; rather, you'll find concentrated classes that are connected to the visual arts and communication.
The fact that the majority of students and faculty members at a school for graphic design will themselves be visual artists or graphic designers is a significant benefit of this situation. From the very beginning, this will assist you in expanding your network. Not only that but attending a school for graphic design will likely get you access to a broader choice of specialized classes in addition to other resources that will assist you in becoming a professional graphic designer.
What are the best schools for graphic design?
Let us take a look at the best schools for graphic design:
Maryland Institute College of Art (Baltimore, MD)
The graphic design curriculum at the Maryland Institute College of Art (MICA) is a three-year program that provides students with ample studio practice, theoretical viewpoints, and an introduction to typography.
Students have a lot of leeway in deciding which electives to take, and first-year students select one studio elective from each of the following categories: color and design, form and space, and systems and time.
As students go through the program, they will eventually have the opportunity to enroll in more advanced classes, such as GD 307: Product Design and Prototyping.
Students collaborate closely as members of small groups in order to develop cutting-edge digital products in this setting. They examine product design simultaneously from the viewpoints of a firm, a consumer, and the greater technology industry as a whole.
After graduating from MICA, many students go on to pursue careers as visual artists, art educators, business owners, and graphic designers.
Alumni of the Maryland Institute College of Art currently have positions with prestigious businesses such as Kate Spade, the Museum of Modern Art, National Public Radio, and Under Armour.
Rhode Island School of Design (Providence, RI)
RISD provides students with the opportunity to earn a Bachelor of Fine Arts degree in Graphic Design over the course of four years. This comprehensive program trains students to evaluate the effectiveness of various forms of communication, respond to various communication needs through a variety of media, utilize the most recent software and technology, and define a professional brand and identity.
Students are also afforded the opportunity to get insightful criticism from renowned designers from around the world who frequently visit RISD.
Binding machines, proofing presses, and silkscreen studios are some of the types of equipment that can be found at the school's many facilities, which also have high-quality 3D printers and lighting studios.
During their final year at RISD, students may have the opportunity to take a class such as Design in the Posthuman Age. In this course, students work to gain an understanding of a contemporary issue through visual research-based projects and then use graphic design to shed light on ethical issues that arise as a result of advancements in technology and science.
Seniors are also given the opportunity to incorporate their skills, areas of interest, and personal narratives into a capstone project or portfolio as part of the degree project.
Alumni of RISD Graphic are recognized as leaders in their fields. Nicholas Felton, a former student, is known for his work as a lead designer on Facebook's timeline and as a co-creator of the iOS app Reporter.
California College of the Arts (Oakland, CA)
The STEM-designated graphic design program at the California College of the Arts is exceptionally well-regarded. Because the program is ranked number 12 among private institutions in the United States and number 3 on the West Coast, it is an excellent choice for individuals who are creative in the state of California.
At the College of the Arts, students have access to a wide variety of exceptional experiences, including internships, facilities, and academic programs.
Because there are only eight students for every member of the teaching staff, first-year students are able to develop intimate mentorship connections with faculty members from the very first day of class.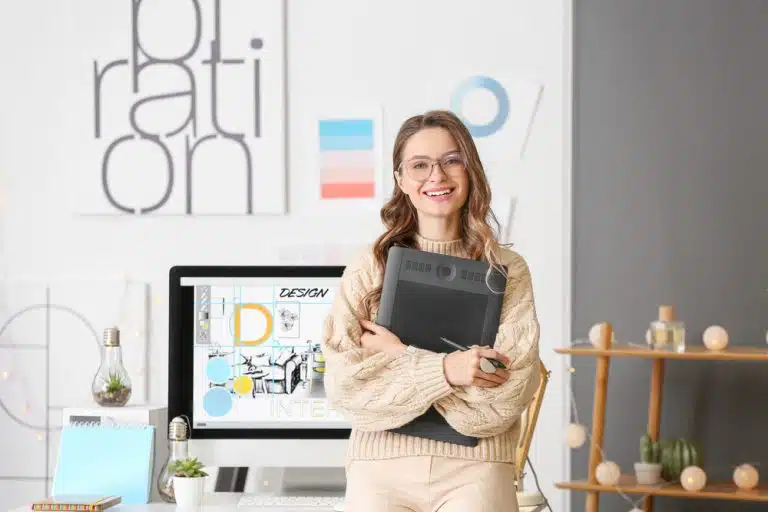 The First-Year Core Studio Program requires students to enroll in foundational courses in the humanities and sciences before allowing them to select studio electives in a subject area of their choosing.
One of the most interesting facilities at the college is called the Rapid Prototyping Studio. This room is devoted to the fabrication and prototyping made possible by computers, and it is equipped with a variety of instruments such as laser cutters, engravers, and 3D printers. In the studio, students get the opportunity to try their hand at working with a range of mediums such as wood, rubber, glass, and stone.
When it comes to students honing their talents in preparation for future employment opportunities, the Bay Area is home to a vast number of design studios, cultural organizations, and technology corporations that provide internships and co-op programs. The school's most recent graduates are employed by companies such as Atlassian, Bonfire Labs, and MacFadden & Thorpe.
University of the Arts (Philadelphia, PA)
The University of the Arts places a greater emphasis on collaboration between different academic fields than any of the other colleges that are included on this list.
Students in courses such as GDES 410: Portfolio and Brand Development are led through the process of developing a comprehensive branding project that incorporates both physical and digital elements.
Students begin to learn abilities such as drawing, talking with others, utilizing technology, and working as part of a team as early as the first year of school. Issues pertaining to sociocultural, politics, and technology are the seeds from which student projects are grown, and many graduates go on to found their own businesses or work for thriving companies such as Comcast, Apple, and the American Museum of Natural History.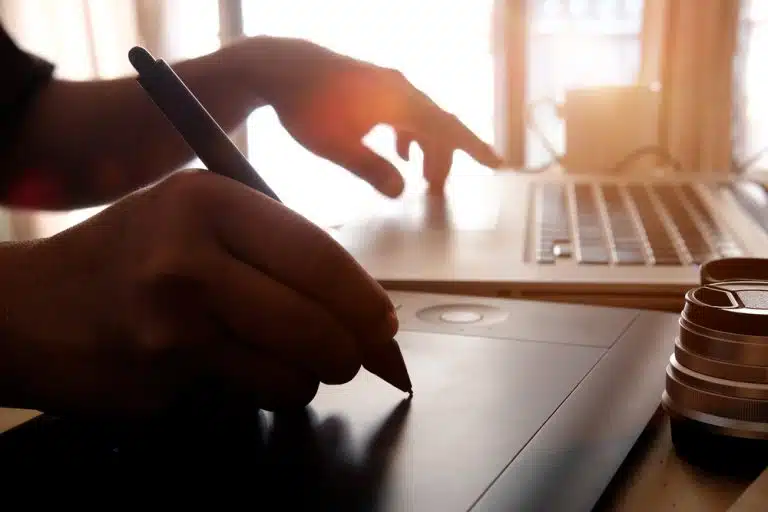 Students in their junior or senior year have the option to apply to participate in either a Semester Abroad or Study Away program as well. There are additional programs known as Short Travel that take place during the breaks between academic terms. For instance, during the winter break of 2022, three groups of students went on trips to Japan, Kenya, and London, respectively.
ArtCenter College of Design (Pasadena, CA)
Students at the ArtCenter College of Design develop their own graphic identities through the use of packaging, literature, 3D motion, and app design. Students can even learn how to write code and script in order to generate design elements through classes like Generative Design.
Free classes such as the "Revamp It" workshop, in which students receive instruction in enhancing their type/letterform skills and logo/symbol manipulation, are provided by the educational institution.
The three-day DesignStorm and the fourteen-week Sponsored Studio are also two of the unique programs that give students the opportunity to investigate a variety of topics.
Juniors and seniors have the opportunity to take part in Sponsored Studio projects, in which students work in collaboration with companies such as Land Rover, Adidas, Visa, and Amazon to generate intellectual property. In fact, many of them get reimbursed quite handsomely for their discoveries. Because of this experience, some people are able to secure internships and employment placements.
The DesignStorms are smaller, more personal gatherings that bring together fifteen students, three members of the faculty, and the design team of a sponsor in order to investigate a particular topic or issue. On the third day of the "storm," students continue working on a final presentation while receiving comments on their progress.
Cooper Union for the Advancement of Science and Art (New York, NY)
The most recent edition of U.S. News and World Report places Cooper Union at the top of the list for both Best Value School and Most Innovative School.
Alumni of this institution have gone on to win Nobel Prizes, Guggenheim Fellowships, and Chrysler Design Awards.
The Bachelor of Fine Arts degree at Cooper Union's School of Arts is a four-year program with an integrated curriculum that requires students to experiment with several forms of art mediums such as painting, drawing, graphic design, and printmaking. Students have the opportunity to study not only graphic design but also calligraphy and audiovisual projects as part of their curriculum.
Students in more advanced classes, such as FA 315A Advanced Design, are required to produce three significant projects, each of which is evaluated by a visiting designer. These projects include one in web design, one in type design, and one as part of a guest artist series.
The School of Art also provides students the opportunities to participate in international exchange programs in cities such as Amsterdam, Barcelona, and Kyoto.
The Summer Art Intensive at Cooper Union is an excellent opportunity for high school students who are considering applying to design schools. During this program, participants have the opportunity to construct a professional portfolio that can be used in the application process.
Participants have the option of specializing in animation, digital photography, graphic design, or sketching, and they also gain experience working with a variety of guest artists.
Otis College of Art and Design (Los Angeles, CA)
The Communication Arts degree at Otis College of Art and Design provides two areas of concentration: graphic design and animation. Students who are interested in pursuing professions in graphic design will gain experience in developing brands, designing logos, designing packages, designing websites and apps, and designing posters.
Students in their second year may choose to enroll in a course such as CAIL200 Creative Action Lecture, which requires them to participate as members of transdisciplinary teams with a Los Angeles community partner in order to establish or revitalize an existing brand or product.
In the Senior Capstone course, students are also required to focus on a topic that encompasses aspects of both their personal identity and their professional practice.
Graduates are offered work as designers with innovative companies such as Guess, Anthropologie, and Capitol Records; in addition, they can anticipate earning substantial incomes as soon as they graduate from college.
According to data compiled by The Economist, Otis College has the sixth-highest median earnings for graduates in all of the United States.
Carnegie Mellon University (Pittsburgh, PA)
On this list of best schools for graphic design, Carnegie Mellon University stands out as one of the most impressive options. The Joseph Ballay Center for Design Fusion, which will serve as a center for design seminars, sponsored projects, and community partnerships, was recently established at the university thanks to a recent donation of $10 million from an alumnus of the institution.
Students at the undergraduate level have the opportunity to earn a Bachelor of Design degree, or BDes, which can be tailored to the student's specific interests and goals through the selection of individual classes from the three primary concentration areas of products, communications, and environments.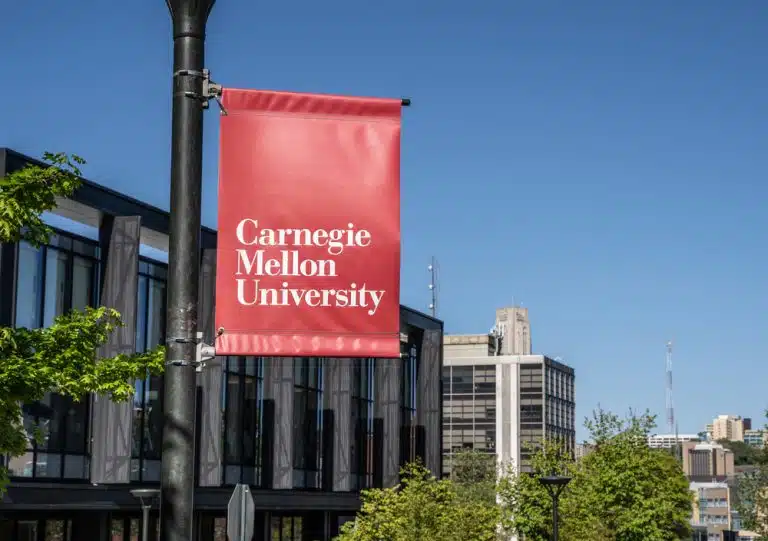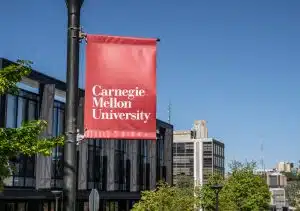 Students who choose to concentrate on communications explore topics such as narrative storytelling and forecasting the future. Students in the environment track look for sources of inspiration in a variety of settings, including airports, retail establishments, museums, and even schools themselves.
Students, for instance, also get hands-on experience with engineering and robotics when they choose the product route. Recently, eight students in a course called Product Design 3 collaborated to develop a first responder mobile water filtration system. The goal of the project was to provide communities with clean drinking water within the first two days of an emergency. This intervention can help until larger emergency medical services arrive on the scene.
IDeATe, which stands for Integrative Design, Arts, and Technology, is a one-of-a-kind program that can be found at CMU. It gives students the opportunity to work together with students majoring in other areas of study on projects involving special effects, game design, educational technology, and entrepreneurialism.
There are a variety of groups that have been established solely for students of graphic design. Students of graphic design have access to a networking environment provided by the AIGA, where they are able to attend design landmarks, galleries, and fundraisers.
In addition to facilitating introductions between aspiring designers and working designers in the local community, the ISDA also organizes day outings, weekend excursions, and travel to the yearly regional conference for its members.
In comparison to students who attended other colleges, alumni of Carnegie Mellon University receive some of the best wages following graduation. A recent poll of graduates from 2017-2018 indicated that salaries can range anywhere from $52,000 to $130,000, with $86,250 serving as the average annual income.
Massachusetts College of Art and Design (Boston, MA)
Students in the Bachelor of Fine Arts in Communication Design program at the Massachusetts College of Art and Design have the opportunity to participate in a graphic design program. In this program, they develop creative solutions for problems such as designing packages and publications, designing apps and websites, and developing brands.
Students in a class like CDGD357: Identity Systems learn about all aspects of the process of branding and construct a prototype with print and digital examples as part of the project.
CDGD368: Disobedient Design From Activist Posters to Augmented Reality is another intriguing course offering inspired by the protests in November 2016. In this course, students analyze acts of resistance and create posters, websites, augmented reality experiences, and digital installations to respond to a contemporary issue.
During their time at the Massachusetts College of Art and Design, students are strongly encouraged to participate in an internship. Boston is a bustling city that provides students with ample opportunities to network and build up their professional resumes.
Savannah College of Art and Design (SCAD)
Students of graphic design at SCAD get the opportunity to learn from professionals from organizations such as Airbnb, Google, and Hasbro, amongst others. While some students choose to work on initiatives related to advertising and media, others are drawn to the rapidly developing disciplines of virtual reality and augmented reality.
The Bachelor of Fine Arts in Graphic Design program at SCAD offers classes such as interface design and system visualization. Students will learn how to negotiate common design challenges in classes such as GRDS 376 Business Practices for Graphic Design. These issues include creating pricing structures, giving estimates, delivering bills, and building relationships with clients.
Shandon Melvin, a graduate of SCAD, is currently the creative director for the NFL, where he is responsible for overseeing the league's identity and the branding of all teams. Other SCAD graduates have gone on to work for businesses such as CNN and LinkedIn.
As part of the school's visiting lecturer series, the institution routinely extends invitations to alums who have achieved great success in the professional world to come back to campus and share their insights, knowledge, and expertise with the student body. Notable past lecturers have included Henry Kim, the senior creative director of The Coca-Cola Company, the UX visual design team from Google, and Grammy Award-winning designer Stefan Sagmeister.
How to choose the right graph design school for you?
How does one choose the best graphic design school? When there are so many options, it might be difficult to choose just a few of the programs that would be a good fit for you because there are so many to choose from. I strongly advise going on campus tours, participating in local information sessions, and having conversations with both current students and previous graduates of the institution.
In addition, while you are compiling a list of the best schools for graphic design programs to which you wish to apply, the following questions are important to keep in mind.
How robust is my portfolio? Is there any chance that I'll be accepted into the program?
A robust art and design portfolio is typically required in order to be considered for admission to more selective programs.
Have you been practicing your artistic skills ever since you were able to pick up a pencil, or has graphic design only recently piqued your interest? We suggest taking your portfolio to any and all portfolio review sessions that you can locate in order to receive comments on it.
There are times when art schools will send representatives across the country to review student portfolios at portfolio review fairs. At these events, you will have the opportunity to get feedback on how your portfolio compares to others and what you can do to improve it from a number of different schools in just one day.
In any other case, you could try getting comments on your portfolio from your local art and design school. This will give you a better idea of how competitive your portfolio might be.
Am I more interested in the creative or the business side of design?
Other programs, such as the one at the School for the Visual Arts, are more focused on transforming you into a commercially prepared practitioner. While some programs, such as the one at Yale, are much more concerned with the lofty and artistic side of graphic design and its theoretical applications, other programs, such as the one at Yale, are much more concerned with the theoretical applications of graphic design.
One is not always superior to the other in terms of quality or utility; rather, one may be more in line with the objectives you wish to achieve. Do you daydream about creating experimental installations in art museums or coming up with creative advertisements for Target? Would you rather become familiar with the seven fundamentals of design, or would you rather learn how to draw contour line art?
If the former describes you, you should consider enrolling in a program that has a stronger emphasis on the arts. If the latter is the case, a choice that is more centered on economic interests is a safer bet.
Do I want to go to art school?
Programs in graphic design often fall into one of two categories: those that are hosted within specialist art schools such as RISD, and those that are housed within larger colleges such as Carnegie Mellon.
If you want to have a more typical college experience, it is probably best for you to attend a larger university that offers a graphic design degree. This will give you the best chance of being successful. If, on the other hand, you would want to learn alongside individuals who share your passion for the creative process in a more intimate setting, you can consider enrolling in a specialized art school.
Consider going to a larger art school such as SCAD if you don't feel the need to have the traditional college experience but also don't want to enroll in a school that's extremely specialized in your field.
Do I have any interest in studying subjects from multiple disciplines? What do you think of the most recent technologies?
Certain programs provide a great deal of leeway for participants to explore a variety of other interests. For example, the programs at Carnegie Mellon University, the Maryland Institute College of Art (MICA), and the Rochester Institute of Technology (RIT) all give students more leeway to explore other interests than do other, more structured academic environments.
You should also examine whether you want a curriculum that is specifically geared toward educating students in cutting-edge graphic design technology and new media.
Is there a particular member of the faculty that I would like to collaborate with?
Research the backgrounds of the lecturers and professors who teach the courses that interest you by reading their faculty biographies. Who is carrying out the work that most piques your interest? Be careful to highlight in your application any members of the faculty whose work has struck you and with whom you would like to collaborate.
Do I want to attend a school in another country?
If you have your sights set on attending a school in another country, you may find that your choices are constrained. Study abroad programs are available at Ringling and SCAD, but it is likely that you will need to conduct some research to determine whether or not other colleges also offer students the opportunity to go outside the country for their education.
Do I have any preferences regarding the location?
The last question, although certainly not the least important one, is where do you plan on living while you are attending school? There is a plethora of choices in both California and on the east coast (New York City in particular), but you are not necessarily restricted to choosing from among those possibilities in either of those regions.
Graphic designers contribute to virtually every aspect of the information that we take in, including the design of publication layouts, book jackets, album artwork, website and application user interfaces, commercials, event posters, and corporate logos, amongst other things. Creativity, familiarity with technology, and an awareness of the business world are all required for a career as a graphic designer.
Attend one of the best schools for graphic design if you think that this would be an interesting line of work for you. The Ivy League, huge public colleges, specialized technical schools, and art schools are just a few of the educational institutions that provide excellent graphic design degrees.
Should you find yourself struggling and in need of help, AdmissionSight got you covered. We can help you address any questions regarding academic advising, extracurricular activities, summer program applications, and college applications. Contact us to book your initial consultation.