The Best Universities for Marine Biology
More than 70% of the Earth's surface is covered in water, with oceans holding more than 96 percent of this water. These figures undoubtedly help to explain why the field of marine biology is so essential. What occurs under the water to animals, plants, organisms, and ecosystems can have a huge impact on the entire globe, including humans.
Students who have attended the best universities for marine biology and completed degrees are in extremely high demand in today's job market. A good number of people go on to pursue fulfilling professional employment in fields such as environmental consulting, marine engineering, research science, policy advisory, and many other related fields.
What is marine biology?
So, what is marine biology? Marine biology, a subfield of biology that focuses on ocean life, is the study of the many different species that may be found in the saltwater habitats of the world.
Marine biologists investigate the ways in which marine animals behave, as well as the physiological processes that different species undergo, and the various habitats and ecosystems that may be found in the ocean.
In addition to this, they investigate the effects that humans have on marine life. These experts investigate potential answers to issues such as global warming and increasing sea levels, the depletion of oxygen in the waters of the globe, and pervasive chemical and plastic pollution.
A foundational grasp of the myriad ecological functions played by marine organisms can be gained with a bachelor's degree in marine biology. Marine biologists typically have a deep connection to the marine creatures in the ocean as well as a dedication to the protection and enhancement of the ocean environment.
students who complete a marine biology bachelor's degree program that is recognized by the appropriate accrediting bodies generally qualify for positions as zoologists, conservation biologists, and marine ecologists.
Why study marine biology?
Since the beginning of time, people have been captivated by the marine ecosystem, particularly its inhabitants. Understanding the world in which we exist is one of the primary goals of marine biology research, making it one of the most compelling justifications for the discipline.
Thus, why study marine biology? Even though the seas cover 71% of this planet, our comprehension of them is still just at the beginning stages despite our best efforts. According to some estimates provided by scientists, only about 5 percent of the oceans have been mapped out. Nevertheless, we need to have a better understanding of the marine environment because it plays an important role in:
Ocean/Planet Health 
Climate Change
Pollution (Toxicology, Dumping, Runoff, Impact of Recreation, Blooms)
Coral Reefs
Invasive Species
Human Health
Air Quality
Dissolution Of Carbon Dioxide
Sustainability And Biodiversity
Overfishing
Endangered Species
Impacts on the Food Chain
Research And Product Development
Pharmaceuticals
Biomedical Applications
Alternate Energy Sources
What are the best universities for marine biology?
Students who want to have a successful future in marine biology can get the academic groundwork and practical experience they need to launch their careers successfully by enrolling in the appropriate college program.
The following is a list of the best universities for marine biology:
University of Oregon
The bachelor program in Marine Biology that is offered by the University of Oregon is one of just a few programs of its sort that are offered on the Pacific Coast.
Students engage in learning that is both hands-on and field-based in addition to following a current biology curriculum. They split their time between the University of Oregon's Eugene campus and the world-famous Oregon Institute of Marine Biology (OIMB), where they must spend at least three upper-level terms in order to graduate from the program.
Moreso, students majoring in Marine Biology have the opportunity to participate in research and internships. In addition to that, they may go to Panama in order to take a course in tropical marine biology, which happens once every other summer. Students majoring in Marine Biology can take advantage of a wider variety of study-abroad alternatives as well.
Syracuse University
At Syracuse, students interested in becoming marine biologists can get degrees in biology with concentrations in marine biology or other subfields. An interdisciplinary major is another option for students to consider. In either case, they will have the opportunity to participate in innovative research projects and internships.
The Marine Ecology of the Mediterranean Sea and North Africa course stands out as a particularly interesting offering. The primary coastal and marine habitats are the focus of this course, which also compares management techniques used in Europe and North Africa. The course will take the students along the coast of Spain, where they will see important ecosystems, research institutions, and sites of special importance.
Northeastern University
The Bachelor of Science in Marine Biology program at Northeastern University prepares students to become future professionals in the field by providing them with a foundation in sea life.
The program places an emphasis on climate change and allows students to explore a variety of topics, including ocean and coastal processes, marine biogeochemistry, ecology and evolution of marine organisms, and more.
At the Marine Science Center in Nahant, Massachusetts, located on the campus of Northeastern University, students grapple with modern problems that affect marine organisms and ecosystems and take part in experiential learning opportunities including lab and field work as well as internships.
In addition, Northeastern offers a number of study-abroad programs and opportunities to participate in programs that span multiple disciplines. In particular, the Three Seas Program, which is a two-semester elective program, is well-known for its innovative approach. This program combines inquiry-based, global study, fieldwork, and research across the Gulf of Maine, tropical coastal Panama, and the Pacific Northwest regions of the United States.
Florida International University
Students who enroll in the Bachelor of Science in Marine Biology degree at FIU obtain a solid foundation in the areas of organismal variety, physiology, physical oceanography, and ecology. In addition, they gain experience in structural and evolutionary developmental biology. They will get the opportunity to study in the lab as well as in the field, where they will investigate the varied marine life found in Florida and the Caribbean.
The Honors in Marine Biology program provides exceptional students with the opportunity to perform their own original research under the guidance of faculty mentors, complete a thesis paper, and present their findings at a departmental seminar.
University of California, Santa Barbara
The University of California, Santa Barbara (UCSB) is proud of the fact that it is one of the best universities for marine biology. The curriculum provides students with classroom instruction, as well as laboratory and field experience in the freshwater and marine subdisciplines.
Because of the location of the university, students have access to a wide variety of natural resources, including the Pacific Ocean, the protected natural land and water reserves of the UC system, and several other natural resources.
The world-famous Institute of Marine Science at the University of California, Santa Barbara is a pioneer in ocean and environmental research. The institute engages both its faculty and graduate students in innovative research in a variety of fields, including global environmental change, biological oceanography, and others.
Boston University
The Bachelor of Arts in Marine Science is an interdisciplinary degree that can be earned through the Boston University Marine Program (BUMP). The curriculum of this degree includes studies in the areas of geological, physical, chemical, and biological oceanography.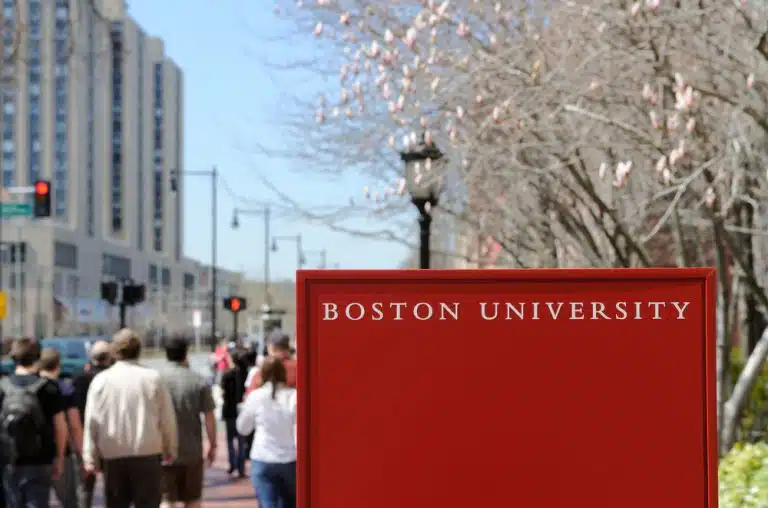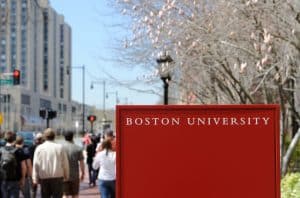 In addition, all students must finish the Marine Semester, which is a collection of four research-based courses that last for a total of one calendar month each. During this time, students collaborate with Boston University professors and other qualified scientists to conduct research at renowned New England facilities as well as on the Belizean Barrier Reef.
University of California, Los Angeles
The study of marine species and the environments in which they live is the primary focus of the Marine Biology major at UCLA. Students are expected to take part in the Marine Biology Quarter (MBQ), which allows students to experience the life of a marine biologist for a period of time.
They will be responsible for developing their own research topics, carrying out tests, and presenting their findings while receiving guidance from both faculty and graduate assistants.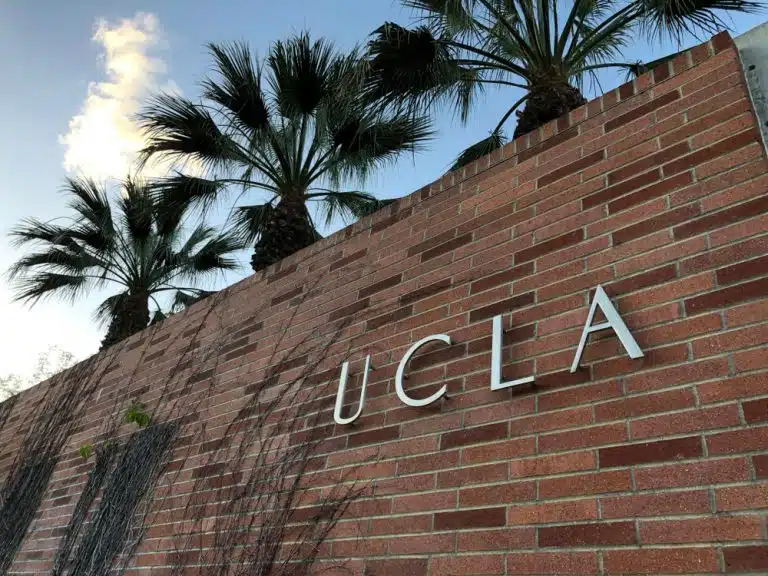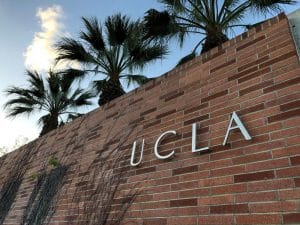 The university claims that several undergraduates have already had their work published in prominent peer-reviewed publications with their participation.
Auburn University
Students who choose to major in Marine Biology at Auburn University receive an education that is grounded in fundamental biological principles.
In addition, they are expected to take part in summer classes held at various marine research facilities across the country, such as the Gulf Coast Research Lab and the Dauphin Island Sea Lab.
The electives they take can be chosen from a list. As part of their undergraduate education, students are strongly encouraged to participate in research and internships as a means of preparing for professions or for further study in their chosen fields.
Samford University
Students in Samford's Bachelor of Science in Marine Science program will gain practical experience in marine biology in order to better prepare them for a future job in the field. Students are involved in a variety of activities including aquaculture, field investigations, and laboratory research.
Students are provided with assistance and guidance from faculty members, and they are given the opportunity to participate in an internship with the assistance of a customizable internship program.
In the past, students who participated in this program were placed at establishments such as the Monterey Bay Aquarium and the Mote Marine Laboratory.
The opportunity to spend the summer working at the Dauphin Island Sea Lab (DISL), which is located off the coast of Alabama, is one of the most important aspects of the curriculum.
University of Miami
The Bachelor of Science in Marine Biology and Ecology (BSMAS) degree program at the University of Miami not only equips students with a solid foundation in biology and quantitative skills, but also gives them the opportunity to conduct hands-on research in fields such as biomedicine, genomics, evolution, physiology, microbiology, immunology, and ecology.
While they are learning fundamental ideas and delving into the specialized subject matter, students have the opportunity to collaborate with a varied faculty in the department.
What is the career outlook for marine biology?
The Bureau of Labor Statistics (BLS) reports that the median annual compensation for biologists is $63,270. This figure is significantly higher than the median annual salary for all other jobs ($39,810). Theta also anticipates a growth rate of 4% for jobs in this industry, which is the average growth rate for all occupations.
Even though the majority of marine biologists engage in activities such as collecting specimens and investigating natural ocean ecosystems, marine biologists do not necessarily spend their whole professional careers at sea. Marine biologists are employed in a wide variety of institutions, such as research institutes, aquariums, and zoos. Marine biologists who have earned advanced graduate degrees often work in academia, as researchers for non-profit environmental organizations, or as consultants for various government agencies.
The work that marine biologist does frequently links directly to their area of interest. Marine biology is a diverse academic discipline that allows students to specialize in subfields such as marine archaeology, aquaculture, and mammalogy. A great number of marine biologists are presently working in a variety of roles to address and minimize the effects that climate change will have on the oceans and the organisms that dwell in them.
Attending one of the best universities for marine biology can open doors to a variety of different employment in the scientific field, as well as give you the opportunity to travel and perform studies on marine species and their relationship to different types of bodies of water.
It is a smart financial decision to pursue a career in the field of marine biology. If a career in the path sounds like something you would enjoy doing, consider submitting an application to one of the best universities for marine biology right away. Make sure you submit your standardized test scores, write your essay well, and prepare for the interview along with the other requirements.
AdmissionSight can help you with all of these requirements and so don't hesitate to contact us and book your preliminary consultation.