The Best Universities for Physics in the US
Best universities for physics in the US
What are the best universities for physics in the US? The physics degree ranking listed by AdmissionSight below is meant to help people who want to major in physics choose a school that will give them the best chances in the field during their undergraduate studies and has a high net return on investment over thirty years.
Johns Hopkins University in Baltimore, Maryland
Even though Johns Hopkins University is most known for its medical school, it has a long tradition of upholding high standards for education in all scientific fields, making it one of the best universities for physics in the US.
Many fellowships and awards for research will be available to undergraduates. Johns Hopkins University has always placed a strong emphasis on research and is dedicated to enhancing undergraduate students' education by integrating them into research from the very beginning.
Cornell University in Ithaca, New York
Cornell University offers a wide range of undergraduate research opportunities. Building ties with academics is one of the key tactics for getting a job doing research as an undergraduate at Cornell.
Although not all job openings at the institution are published, those that stand out and show an interest frequently find that they have a wide range of chances to earn money and develop useful professional experience.
Columbia University in New York City, New York
At Columbia University, the physics department is small, admitting only 20 undergraduate and 100 graduate students each year, along with 35 faculty members.
The institution has a strong emphasis on research, and undergraduate students get a lot of individualized attention and mentoring, particularly in their junior and senior years.
The physics department at Columbia has an outstanding 3:2 student-to-faculty ratio for undergraduate juniors and seniors, which helps both students and professors make the most of undergraduates' time during those key years.
University of Pennsylvania in Philadelphia, Pennsylvania
One of the best universities in the country, the University of Pennsylvania, has a solid reputation for intellectual brilliance. Eight Nobel laureates have been connected to UPenn in the past ten years, which is a remarkable number.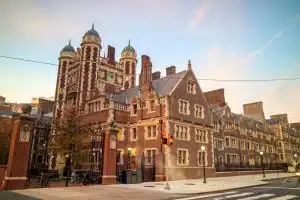 The University of Pennsylvania is one of the best universities for physics. Even though not all of the awards were in physics, they serve as an illustration of the university's dedication to innovative scientific research.
Undergraduate students will have the chance to study under some of the top physicists in the world. The National Science Foundation funds the University of Pennsylvania's Research Experience for Undergraduates Program, which gives students the chance to start doing significant research in their first years of study.
University of California – Berkeley in Berkeley, California
In addition to having one of the best net returns on investments among public universities, the University of California – Berkeley also has one of the highest in the entire country.
The university's physics program receives top marks from the Academic Ranking of World Universities making it one of the best universities for physics in the US.
Through the University of California – Berkeley's Atomic, Nanoscale, and Quantum Characterization Facility, which is dedicated to giving undergraduate and graduate students the opportunity to engage in research and develop their skills through various training opportunities, undergraduate students will have the chance to hone their research abilities if they so choose.
Princeton University in Princeton, New Jersey
Undergraduate physics students at Princeton have access to a variety of possibilities for gaining research experience. As each student completes a senior thesis project, they all acquire some research experience that starts to prepare them for taking initiative early in their careers.
Students have a wide range of chances to do research through internships at Princeton or at any of the numerous international labs and research institutions with whom Princeton maintains relationships.
Harvard University in Cambridge, Massachusetts
Harvard University is well renowned for its esteemed law and medical schools, but it is also ranked first in the world for its physics programs by the Academic Ranking of World Universities.
The Harvard Quantum Optics Center and the Center for Ultracold Atoms are two physics research facilities that help undergraduate students conduct in-depth studies in the discipline.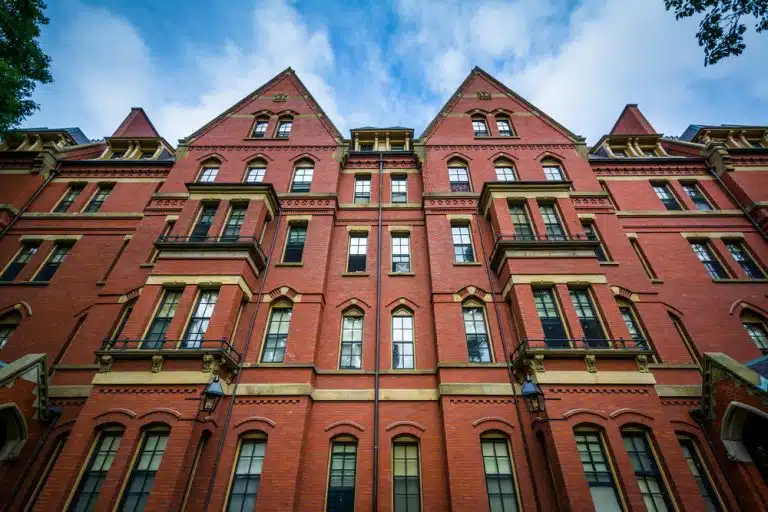 Students have the ability to engage in physics research at an early stage of their academic studies because of these opportunities.
Stanford University in Stanford, California
The Stanford undergraduate physics department offers a senior thesis program where students conduct research in their area of interest as well as an optional honors program where students can gain more research experience, making it one of the best universities for physics.
Even though it's a summer research program, Stanford University also offers undergraduate students the chance to do research both domestically and internationally.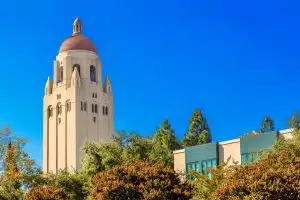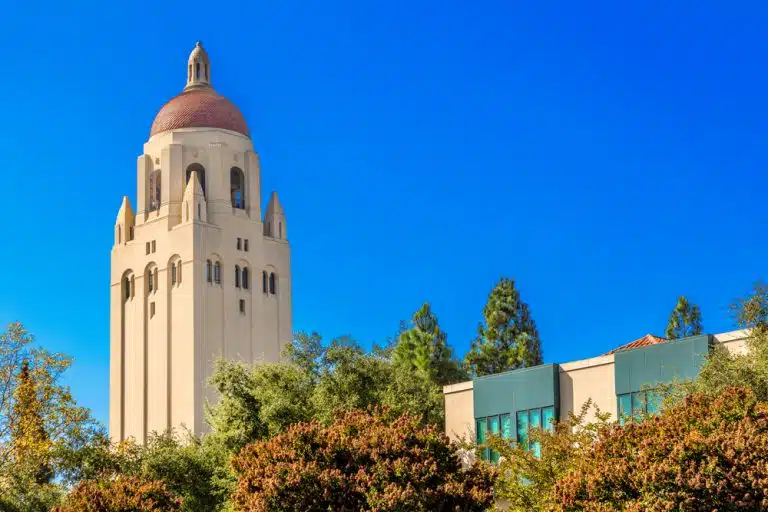 Stanford undergraduates have several opportunities to participate in cutting-edge scientific studies due to the university's strong emphasis on research.
Massachusetts Institute of Technology in Cambridge, Massachusetts
One of the world's top epicenters for scientific research is the Massachusetts Institute of Technology, which is highly known for this.
With the Undergraduate Research Opportunities Program, physics students have the chance to take part in research initiatives and create their own research ideas.
The MIT Summer Research Program, which seeks out high-potential individuals and gives them the opportunity to be part of significant research at the institution, is another opportunity for undergraduates that stands out.
California Institute of Technology in Pasadena, California
Califronia Institute of Technology, also known as Cal Tech, is an institution with a stellar reputation for its work in the fields of science, engineering, and technology.
The institution is the home of the prestigious Cal Tech Undergraduate Research Journal, where students can write, edit, and evaluate works in their field to get first-hand experience with the world of academic publishing. No wonder it is ranked #1 among the best universities for physics in the US.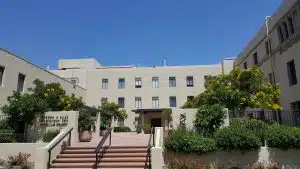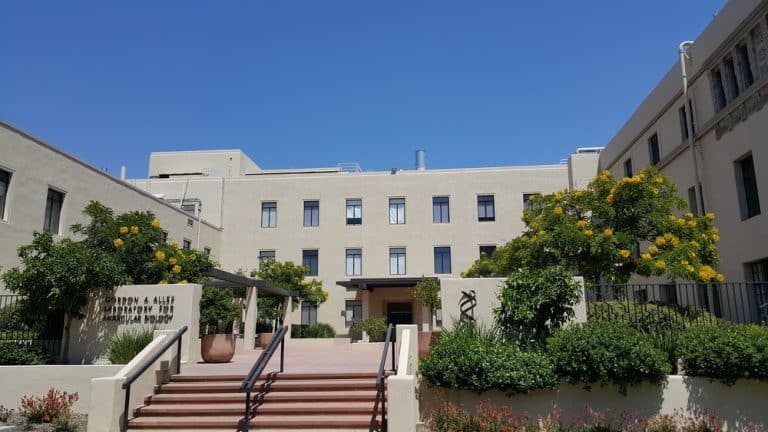 The 30-year average net ROI at Cal Tech is likewise one of the highest in the country. This is because Cal Tech's best programs prepare students for careers in some of the best-paying fields, and Cal Tech graduates often do well in their fields.
Is physics major difficult?
Is physics major difficult? Although physics is seen as a difficult major, it can also be a tremendously rewarding area of study. Since physics is a quantitative science, it calls for strong mathematical aptitude as well as the capacity for abstract thought.
Courses in mechanics, electromagnetism, thermodynamics, quantum mechanics, and other difficult subjects are frequently required of physics majors. Yet, a physics major can be successful with commitment and effort.
The degree of abstraction in the subject matter is one of the biggest difficulties for a physics major. Many physics ideas and concepts might be challenging to picture or relate to real-world situations.
Moreover, physics problem-solving strategies sometimes call for original and counterintuitive thinking. It's important to keep in mind that while physics can be a difficult subject, it can also be incredibly rewarding.
Physics has the potential to have a substantial impact on society and is at the forefront of many critical scientific breakthroughs. Because of the skills and knowledge they acquire, physics majors can also be useful in a wide range of other fields.
Physics admission requirements
What are the physics admission requirements? Now that we have determined the best universities for physics in the US, you must be interested in attending one of them.
There are some general requirements that are typically anticipated for undergraduate and graduate programs in physics, while the precise entry requirements for a physics degree may vary by institution.
These are some requirements in general:
High school diploma or equivalent: A high school diploma or its equivalent is often needed for undergraduate programs. Additionally, some colleges could have requirements for particular high school subjects like calculus, physics, and chemistry.
Standardized tests: A lot of universities demand that applicants submit their SAT or ACT test results. The Physics SAT Subject Exam or the Mathematics Level 2 Subject Test may also be necessary for some physics programs.
College transcripts: A bachelor's degree in physics or a closely related discipline is often necessary for graduate programs. Transcripts from each college or university attended must be submitted by applicants.
Letters of Recommendation: Several physics programs ask students to provide letters of recommendation from professors, instructors, or other experts who can speak to their academic promise and prowess.
Statement of Purpose: A statement of purpose is an essay that outlines the applicant's motivations for seeking a degree in physics as well as their interest in the subject.
English proficiency: Most colleges demand the TOEFL or IELTS as confirmation of an applicant's English competence for international students.
It's important to keep in mind that these are merely basic requirements; particular applications may have different or additional needs. To find out more about the exact prerequisites and application process for each school, prospective students should visit the website.
Knowing the best universities for physics in the US must trigger your interest in attending one of them. It's vital to have all the information at hand before making any decisions. You can always contact AdmissionSight if you have any questions or concerns. We have more than ten years of experience guiding students through the difficult admissions process.
With AdmissionSight, our college admission experts will provide the necessary guidance for every step of the way. You can get assistance to make sure you get into the college of your choice.
In order to help you plan your entire college career and make sure you get accepted to the college of your choice, AdmissionSight will evaluate your academic and extracurricular profile and give you a roadmap.
We will also be able to help you maintain your academic direction and competence so that you won't simply rely on athletic scholarships.
AdmissionSight is the world's leading Ivy League and college admission consulting company. You may obtain all the necessary advice from the team by making an appointment. Book your consultation today!